I seriously cannot believe that we are ending another year!
Every year I say the same thing, where did the year go?!
Is it because I'm getting older?
You aren't required to answer that question 😉
So, as the year is winding down, and we prepare for Christmas, I thought it would be fun to look back and share some of my favorite fun and easy DIY crafts that I've shared on the blog this year.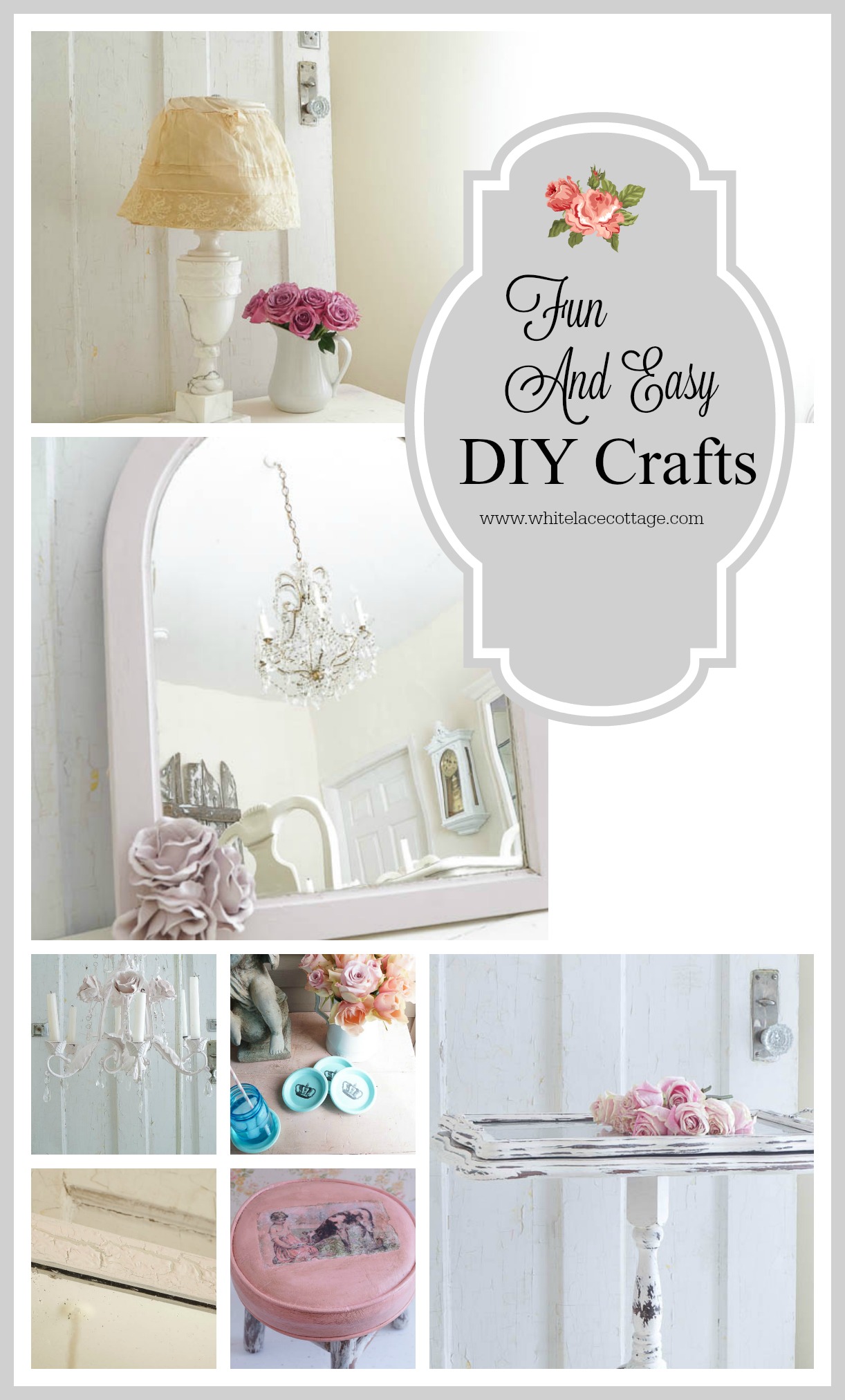 Okay, I know that in the past I've shared that I am not a crafty person.
You're probably laughing hysterically at that now…..maybe not hysterically.
Anyway, I really got my craft on this year!
It was a challenge to think of fun and easy DIY craft ideas, I had to think outside of the box.
Seriously, I really had to think outside of the box.
So where did my inspiration come from?
Thrift shops…..
Yes, it's true, I really get inspired when I shop at thrift shops.
Beyond the junk, there are treasures.
But if you don't look hard enough, you'll never find them.
It's funny how my mind works, I can find something like silk flowers, and think, I wonder what they would look like dipped in paint, and added to a candelier.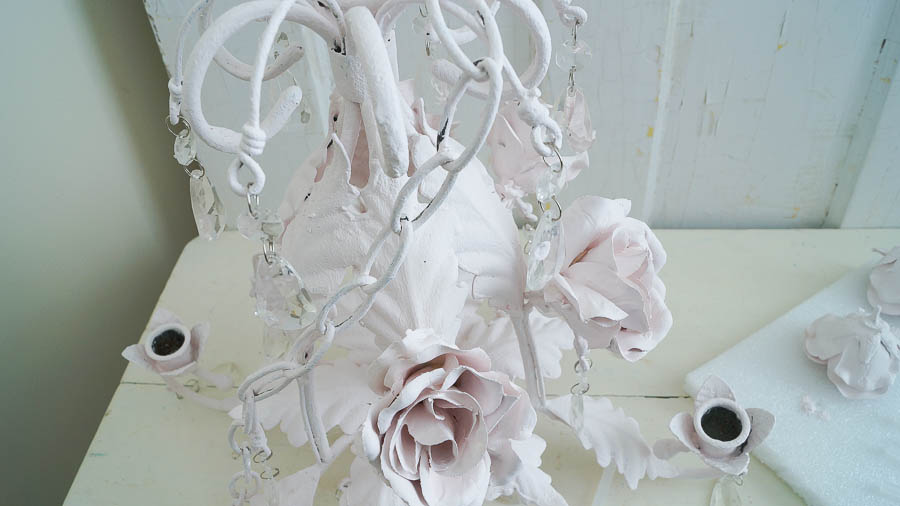 Is that how your mind works?
Or is that just me?
I've had fun experimenting with a few new techniques, like using Elmer's glue to crackle, who knew?
Seriously, I've used this glue for years, and only recently discovered that you can use it to create a crackled look.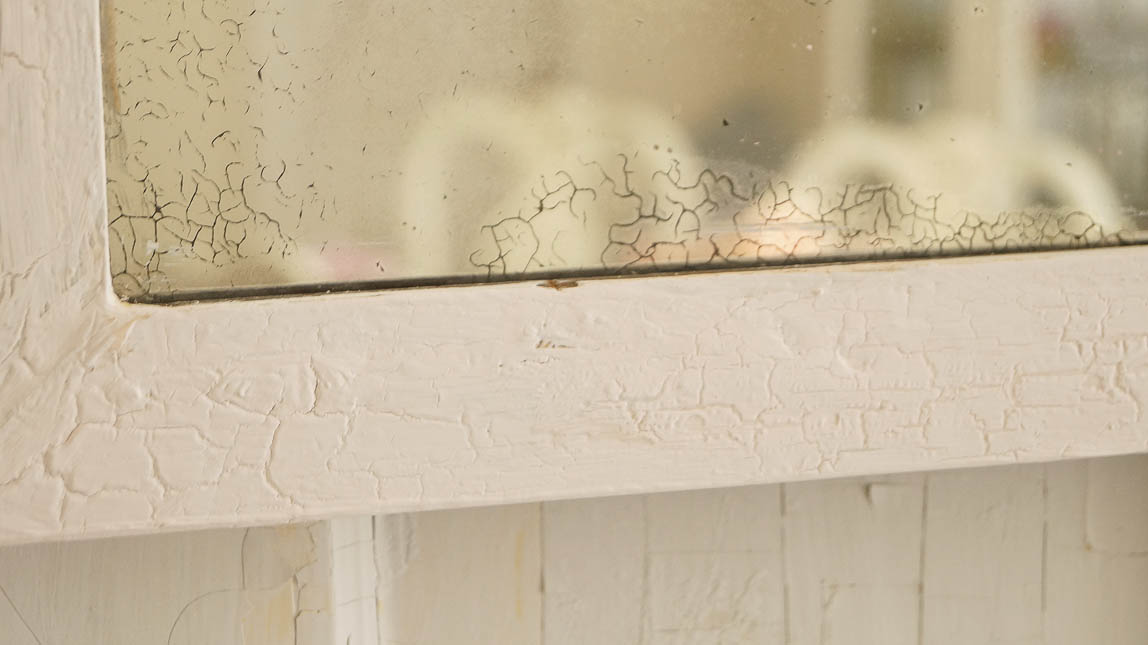 Well this totally changed my world!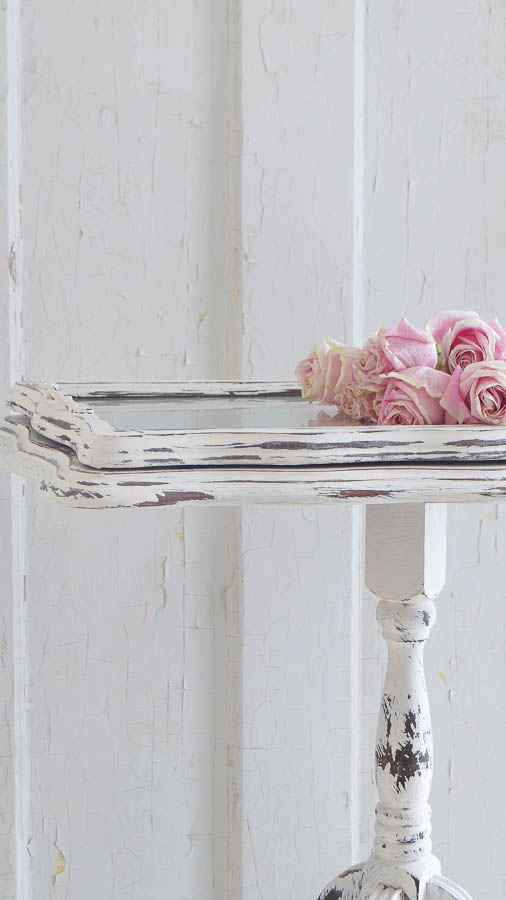 Silver leaf has never been so much fun!
This was such an easy and fun project!
After I did this project, I wanted to silver leaf everything, I really did!
But that may be overdoing it a bit, don't you think?
Please remember that, projects don't have to be unique, just add your own twist.
Like these coasters.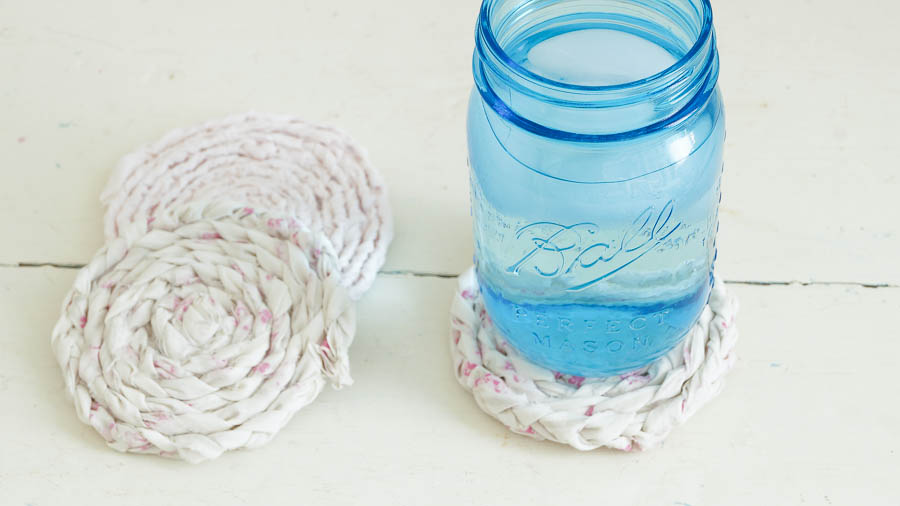 So easy to make, and I used shabby chic fabric to make mine.
Think about repurposing, these coasters are terracotta plant saucers.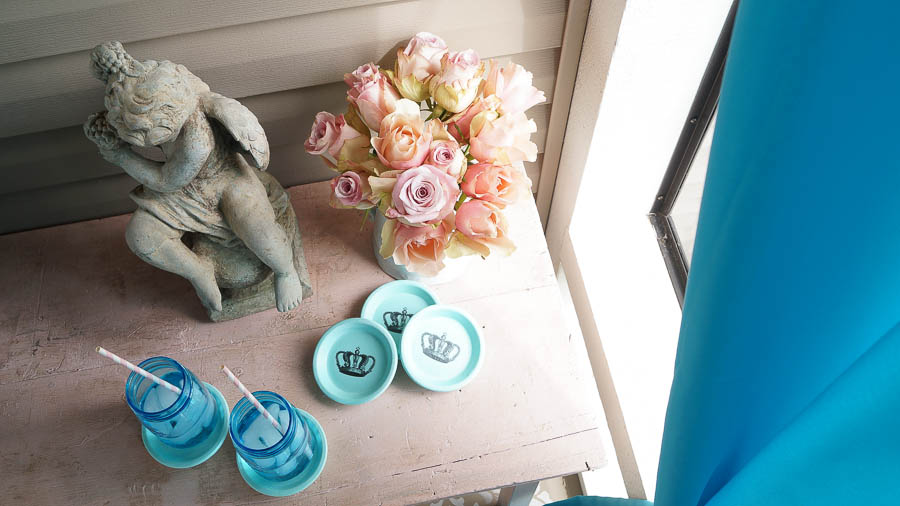 It's so easy to transform these into into fun coasters!
I'm in love with this sweet lampshade.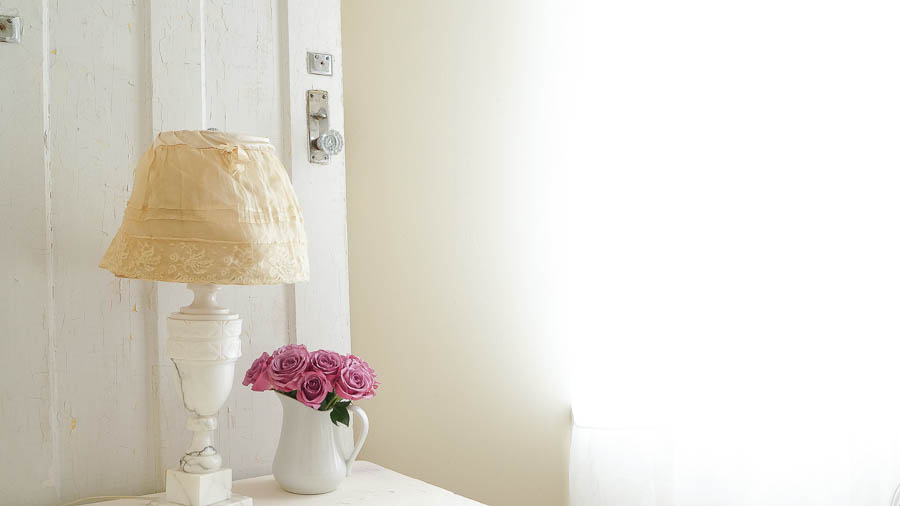 Well, maybe love is too big of a word, but it makes me smile every time I pass by it.
It was super easy to make too!
As in five minutes easy!
And it was super cheap to make, which always makes me happy.
Yeah I am one cheap lady….well you know what I mean.
I love a good deal, and a bargain.
For each of these fun and easy crafts, they were all very cheap to make too!
So, are you ready to get your craft on?
To see each of these crafts, click on the links below.
How To Add Silver Leaf To Glass
Shabby Chic Inspired Lampshade