I have been hearing lots of buzz about using Elmer's glue crackle finish for a piece of furniture.
It sounded pretty easy to do, so I asked my daughter if she still had Elmer's glue in her stash of craft supplies.
Sure enough she did!
I have had this old mirror for several years.
And you all know how much I love a good crackled chippy patina.
So I thought it was about time I try this technique.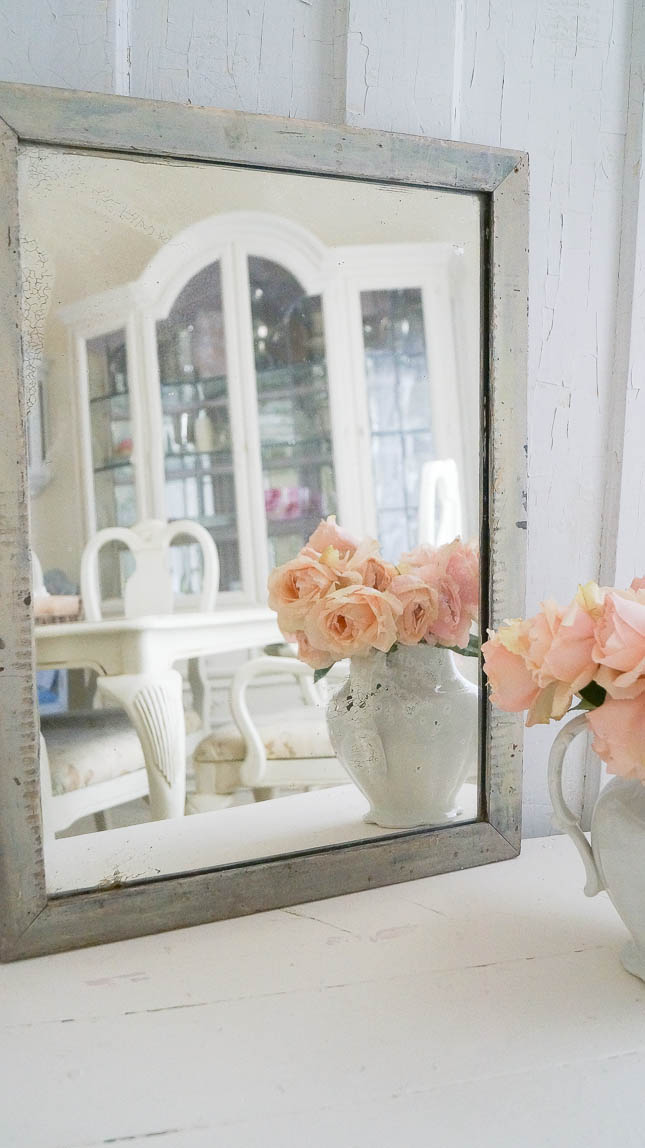 This is just plain old Elmer's glue, not a special crackle finish.
It's using Elmer's glue and the technique that make this special.
I love the patina on the glass, but the paint on the frame was sort of blah.
So I took out my Heirloom Traditions paint in Blushing and painted one coat on the mirror frame.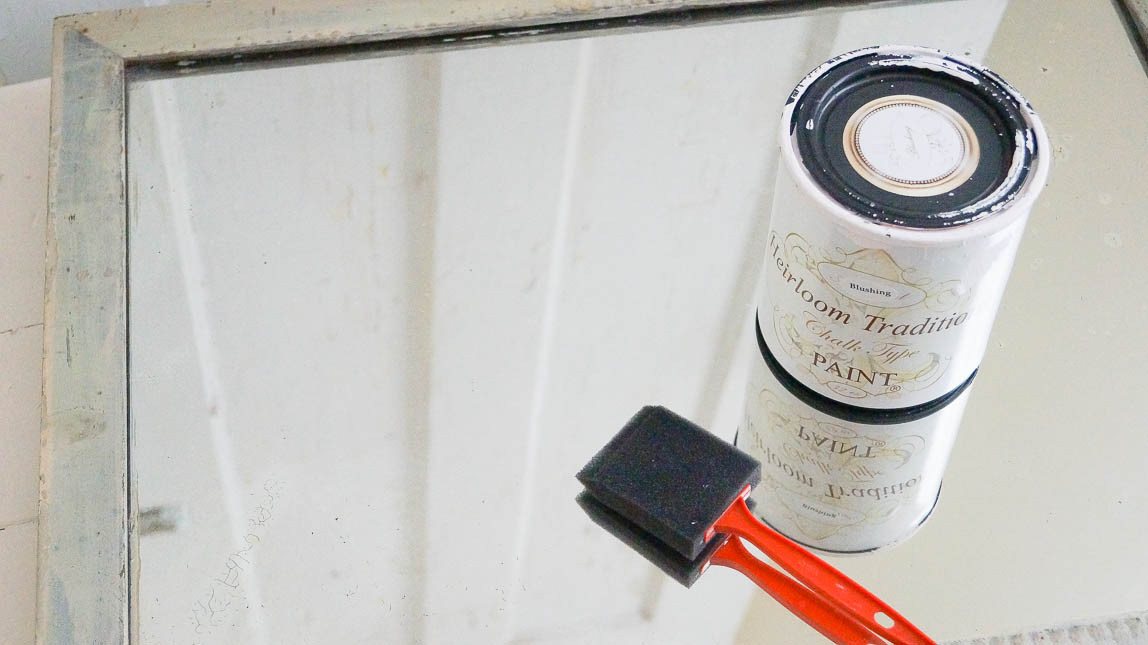 I'm sort of impatient, so I took out my hairdryer to speed the drying process.
Once my paint was dry I took out my Elmer's glue.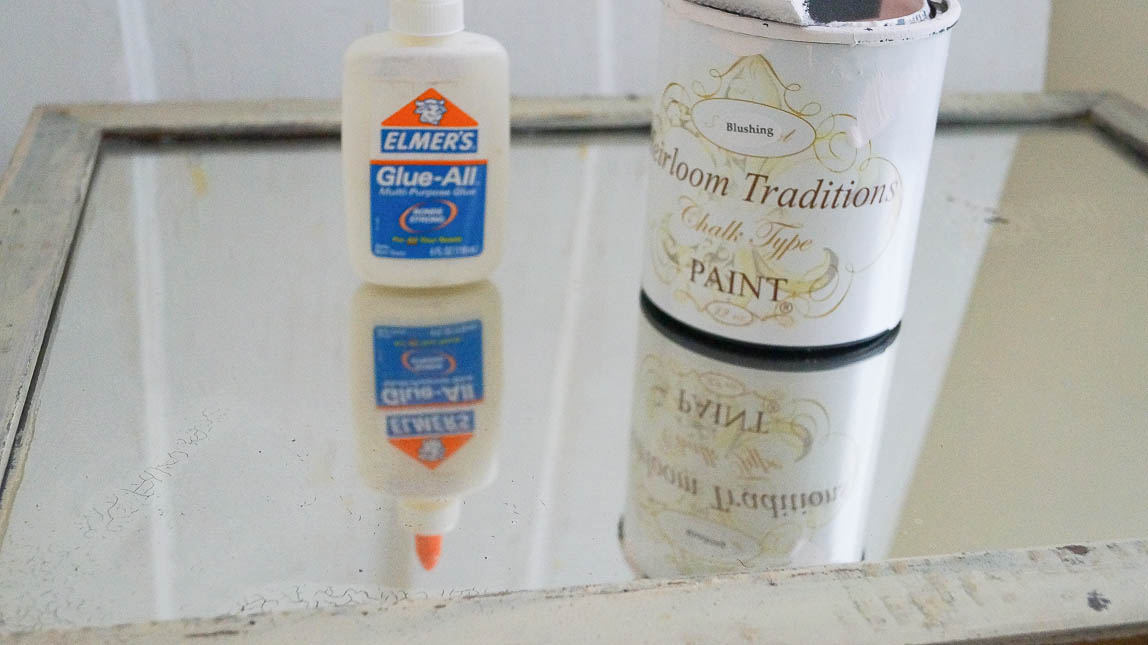 Using a foam brush I painted this on thick to my frame.
I was careful not to let this drip off the sides and onto my working surface.
And I also did not want this dripping on my mirror.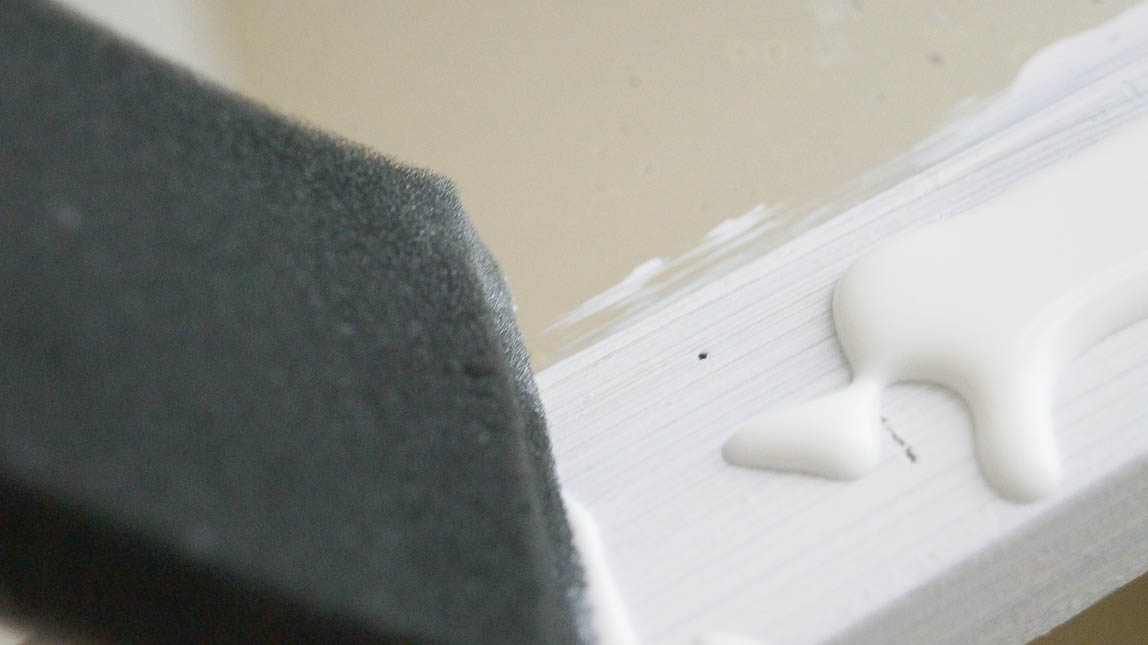 Again because I am not very patient I took out my hairdryer and dried the glue slightly, but not all the way.
The glue should still be wet when you apply the paint.
Now it's time to add a coat on top of the glue.
Using a foam brush I applied a thick coat of paint.
The reason I am using foam brushes for this project is because I don't want to ruin a good brush with the glue.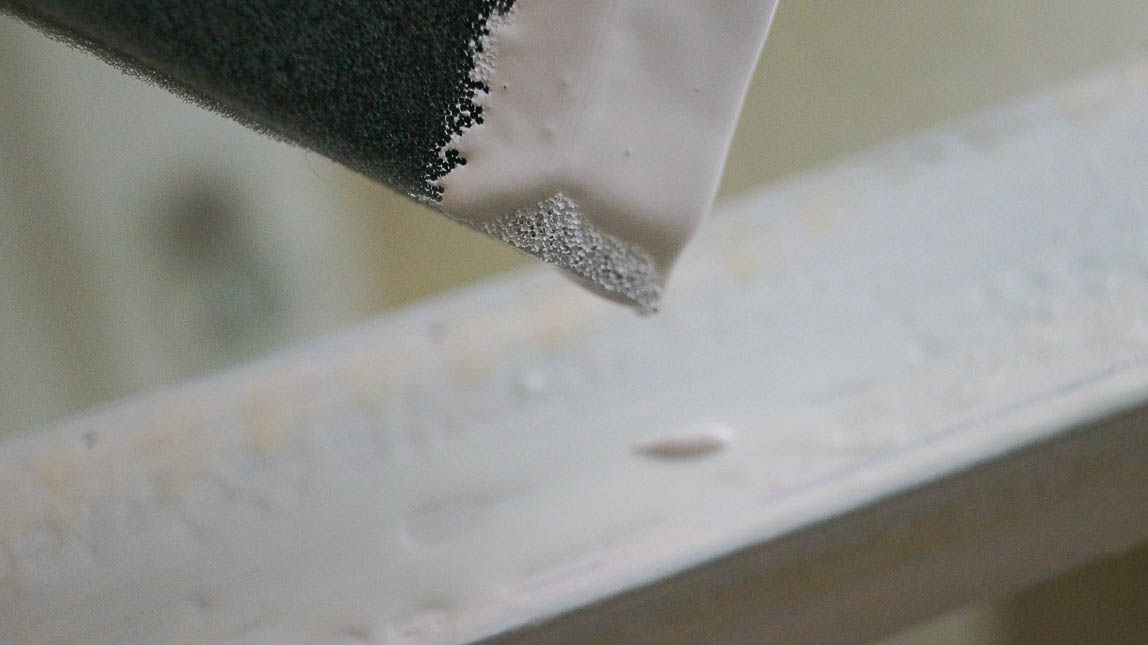 As you apply the paint don't go back and fourth blending it.
This will start to crackle quickly, so you must work fast.
Just dip your brush into you paint making sure you have a good amount and apply it to your piece.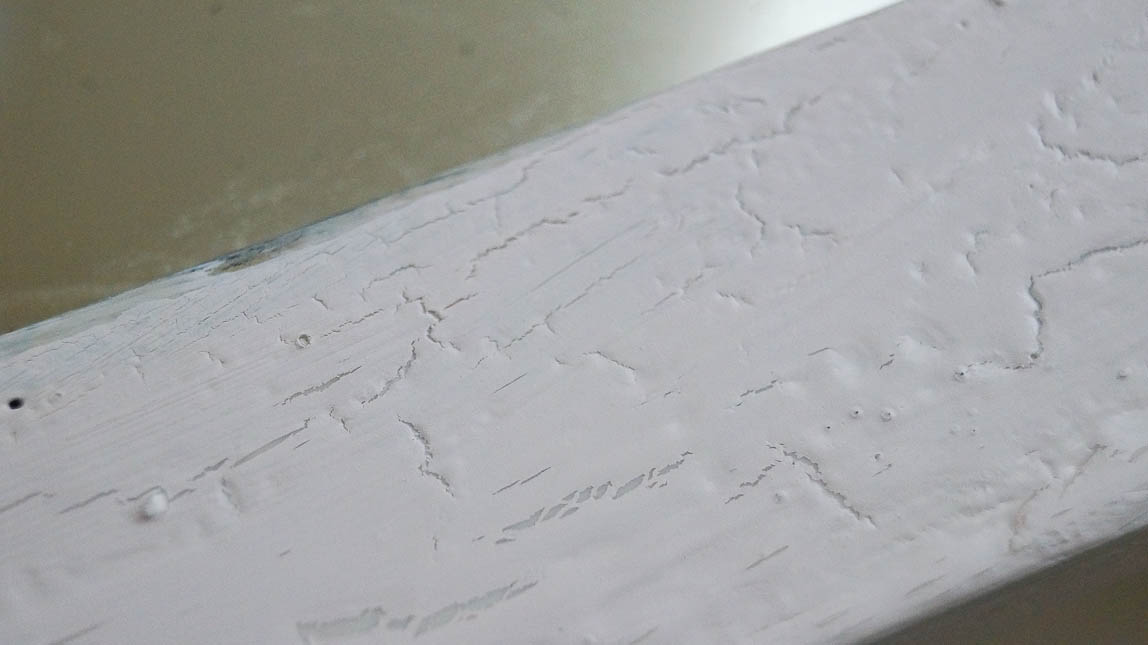 As you are working around the mirror it will start to crackle.
Pretty cool huh?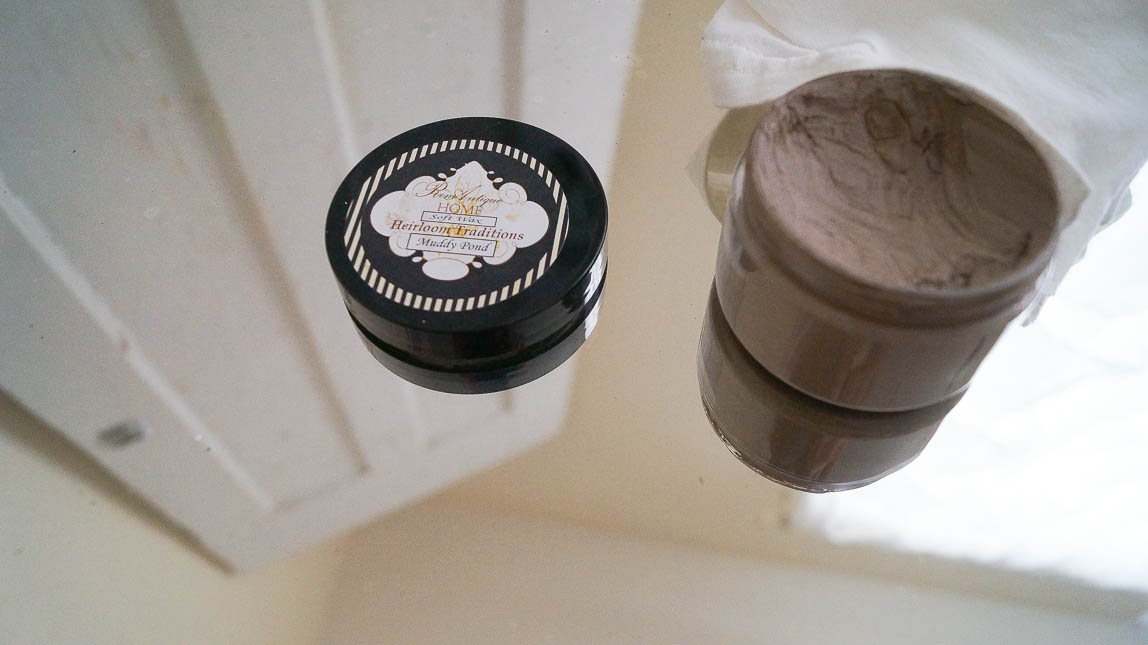 After it's completely dry you can apply a dark wax, this will highlight the crackled finish and give it an aged patina.
I love using Muddy Pond from Heirloom Traditions.
It's wonderful to work with, and I love the finish.
I didn't wax my mirror yet because it's still drying.
But let's take a look at it now.
Isn't this finish incredible!
And it's super easy and cheap to do!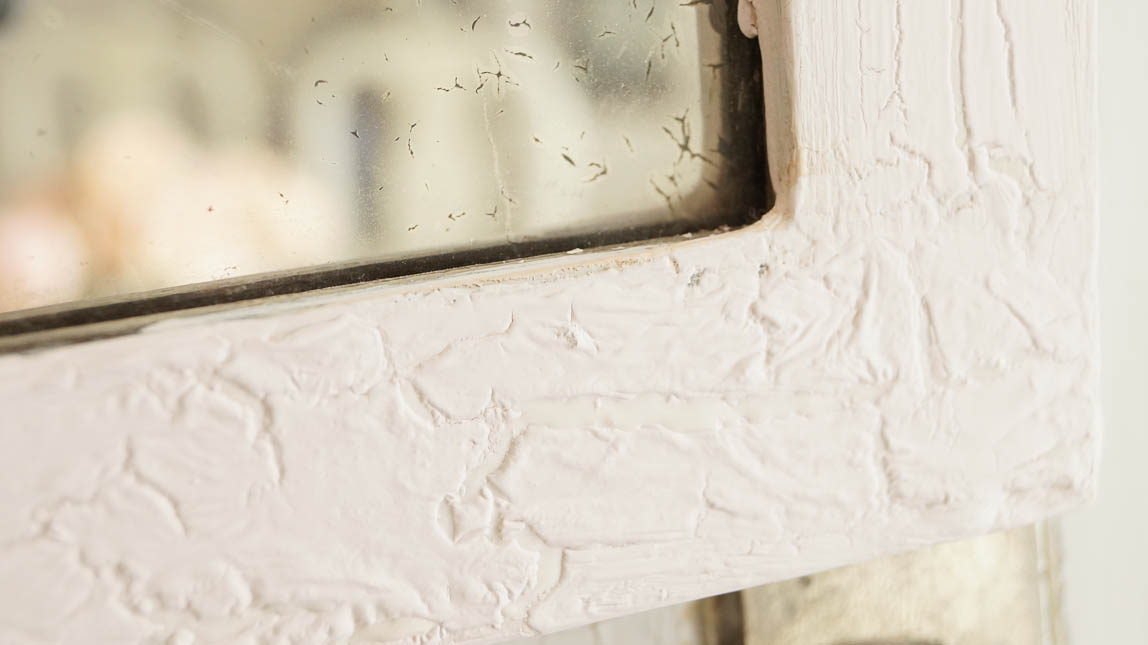 I took lot's of close up shots.
When you shoot a mirror your often get the background images.
I wanted to share the details of this mirror and the amazing finish.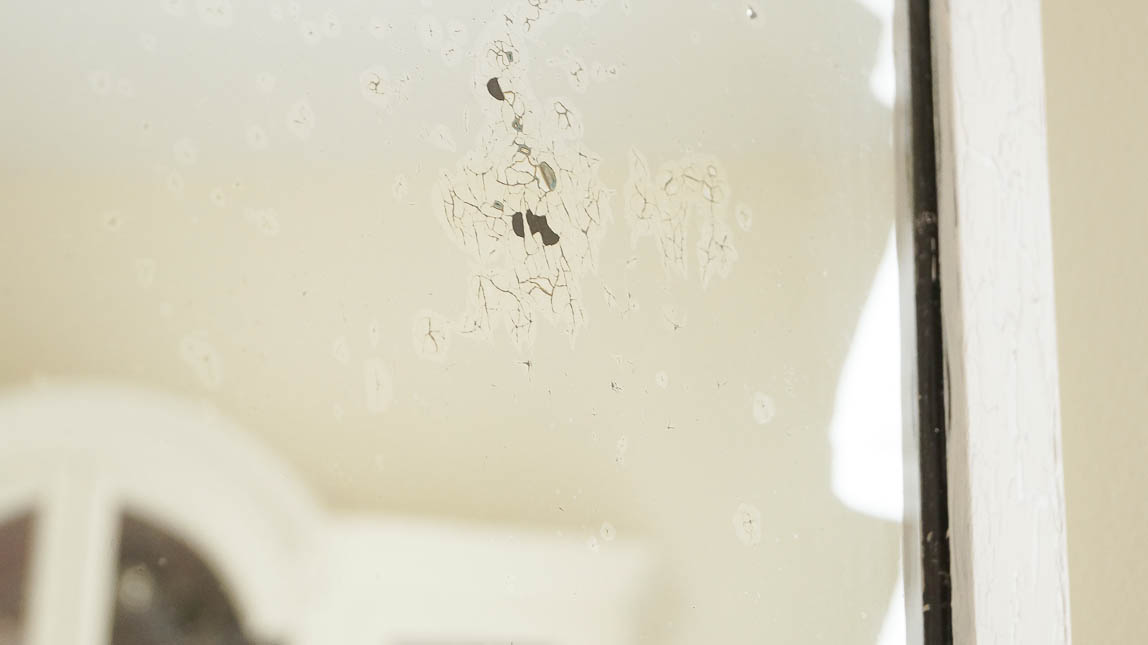 Doesn't this patina on the glass and frame work perfectly together?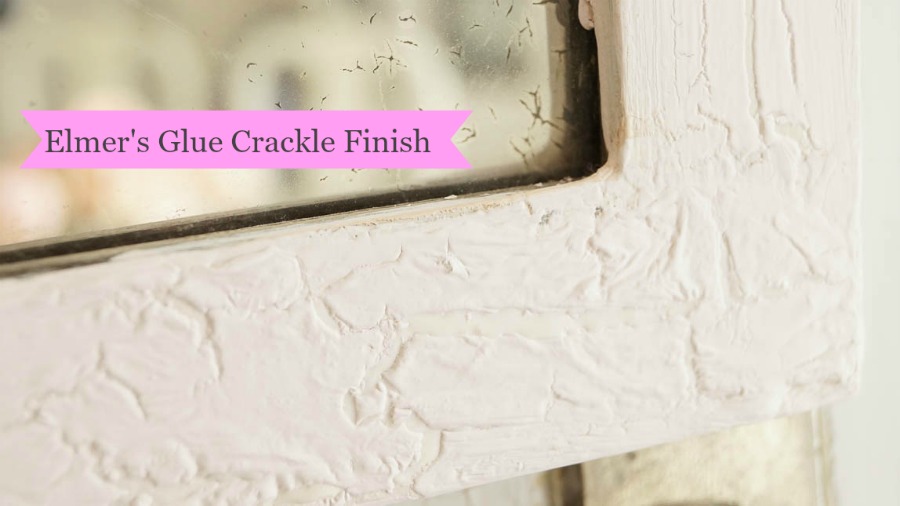 This crackled finish really looks old!
Sometimes it can look fake, but I think it looks pretty authentic, don't you?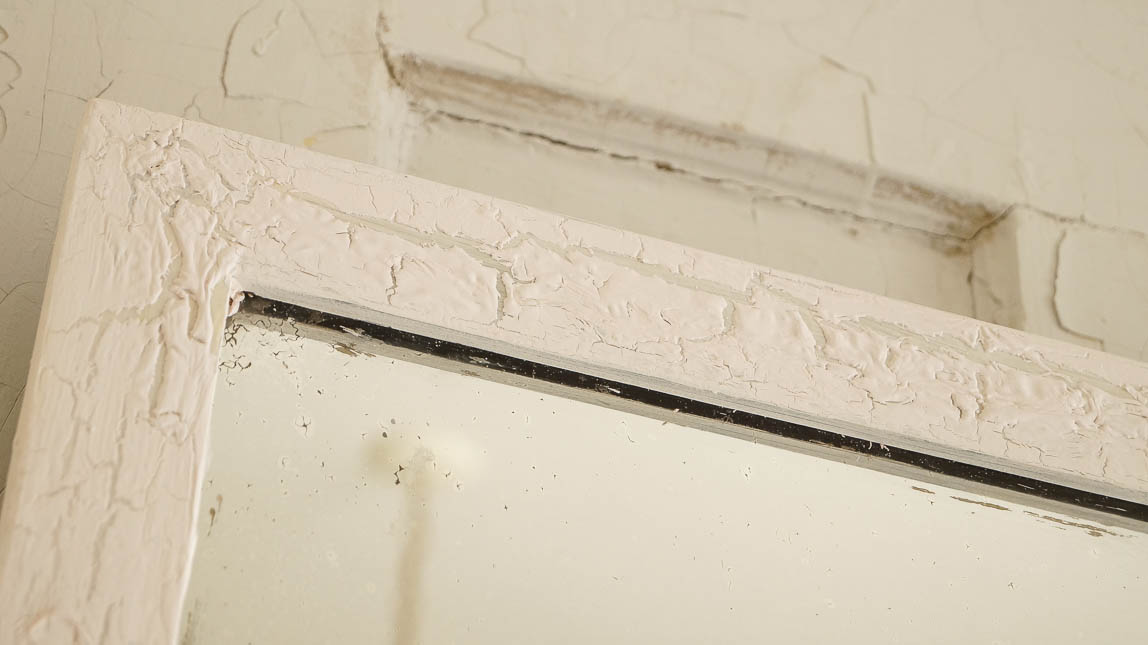 You can compare this finish on my mirror next to my vintage chippy door.
The chippy door has an authentic chippy patina.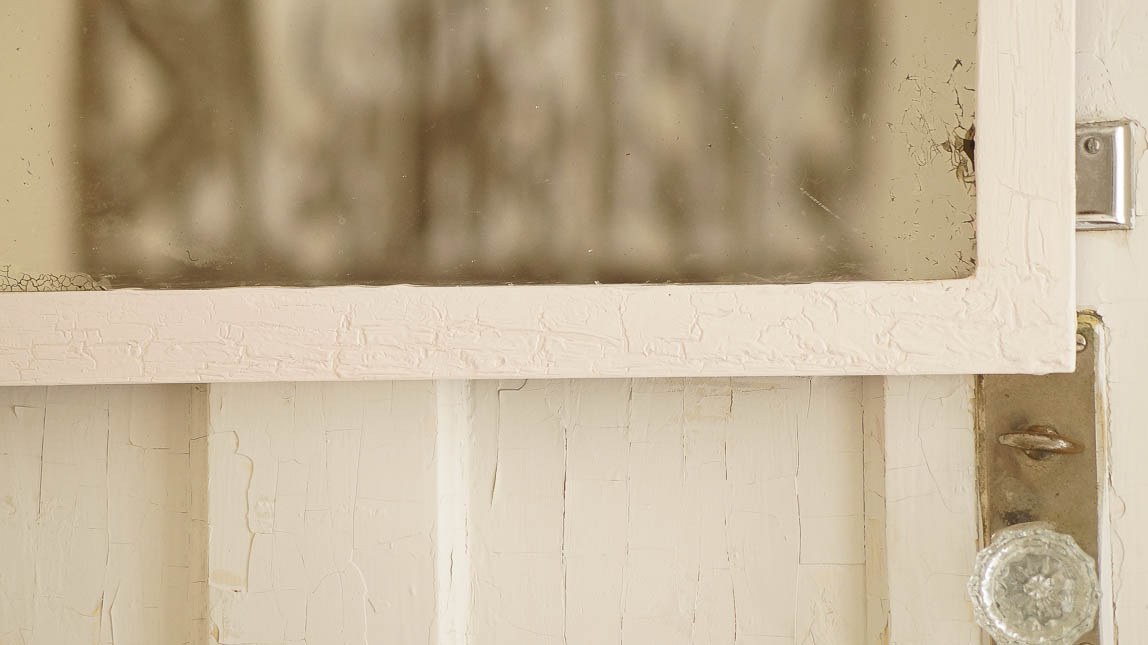 Using Elmer's glue to create a crackle finish is a wonderful alternative.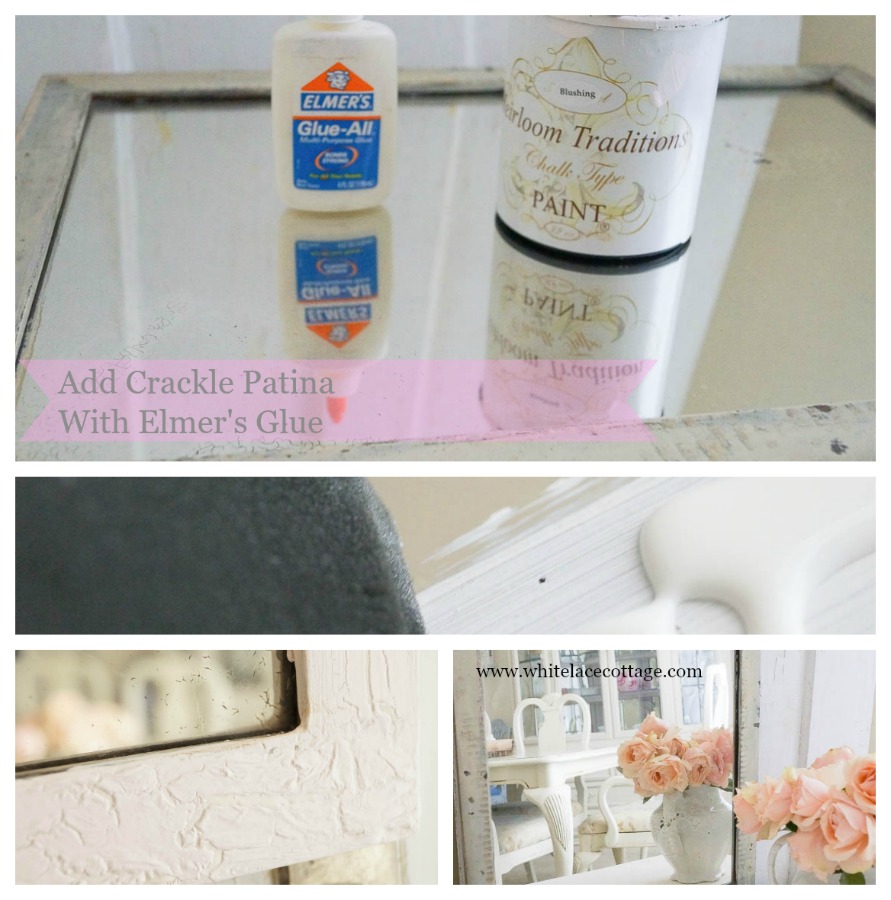 *********************************
I have been getting a lot of question lately on why I enjoy using Heirloom Traditions paint so much.
And why I think this paint is better than some of the other paints out on the market.
Because I have used many, as I have shared them here on the blog.
And here is my honest answer.
I was given some as a sample to try.
As soon as I tried it I noticed that the paint went on so smoothly.
Heirloom Traditions paint has no odors because it contains low V.O.C's
In fact it cleans up easily with a little soap and water, because it's water based.
I love how Heirloom Traditions paint dries fast, is easy to distress, and sticks to just about every surface.
And I have tried many surfaces already, glass, metal,  fabric, wood, plastic.
This paint does not contain chalk.
That's why it's a "Chalk Type Paint".
Heirloom Traditions is not a new paint company, the manufacturer has been around for 30 years!
In 2013 they came out with their Heirloom Traditions line.
They also have DIY line of paint, the colors were developed by Debi Beard.
Heirloom Tradtions is currently working on many new products, and I cannot wait to share.
I also love how supportive this company is with small businesses.
Sorry I rambled on , but I wanted you to know that if I am passionate about something and truly believe in it then I love to share.
Don't you?
If you find an amazing product I bet you can't wait to share it with all of your friends.
Well friends that's why I am sharing it with you all.
And that's why I became an affiliate.
I really do love creating with this paint!
My spring sale is coming up and I have so much to do.
Tomorrow I am going to share what I am working on today.
It's sort of an important part of my sale.
See ya tomorrow!