I challenged myself recently with a visit to our local Lowes.
I was looking to find something that I could repurpose, something very easy that anyone could do.
And as soon as I walked into the nursery at Lowes, I found these terra cotta saucers.
I knew they would make great coasters for my porch.
Here is my easy diy coasters project.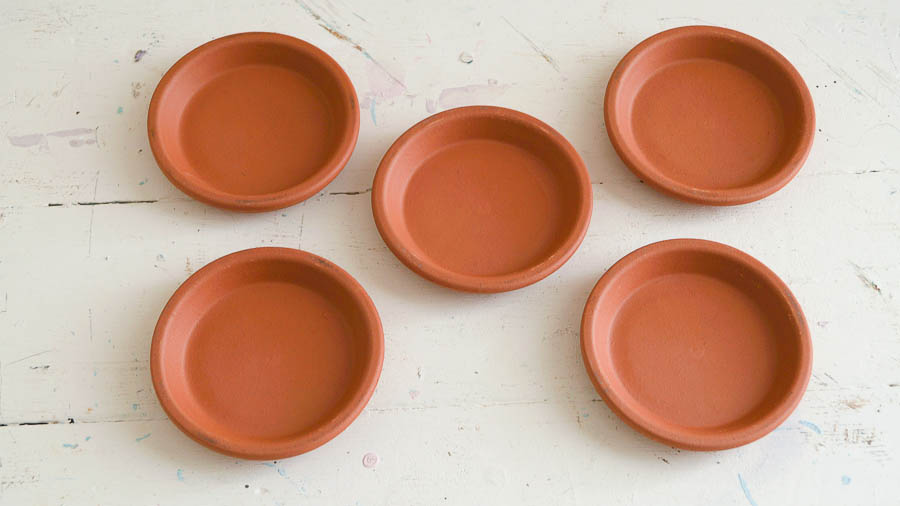 Aren't these great coasters already?
I  fell for the shape of these saucers.
And the fact that these will stack nicely as well when I am not using them.
Also, no moisture will drip off.
But they need to get pretty.
Are you ready?
First I pulled out my Vintage Green from my signature paint line.
Oh yeah, this is the revised version, how do you like the color?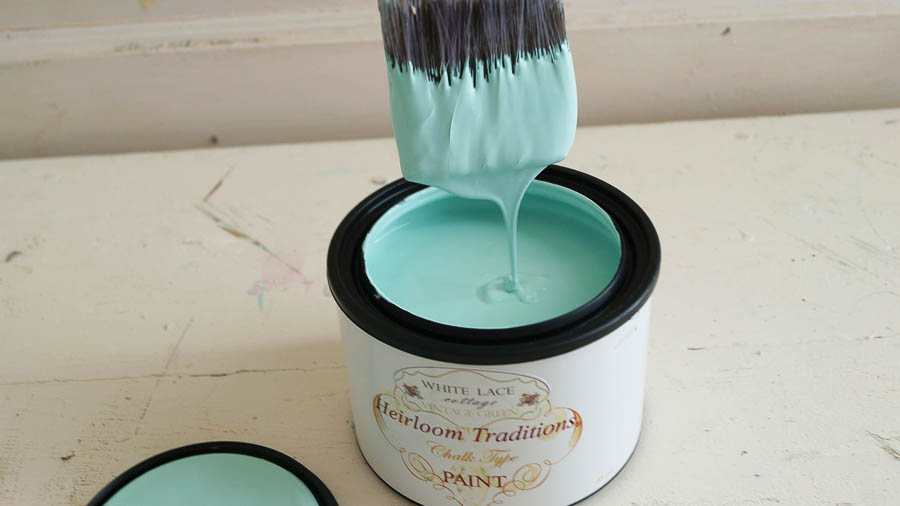 I painted one coat on these terra cotta saucers.
Once these were dry, I added an image.
This was super easy to do.
I have shared image transfer methods before, but I am beyond excited to share this one with you!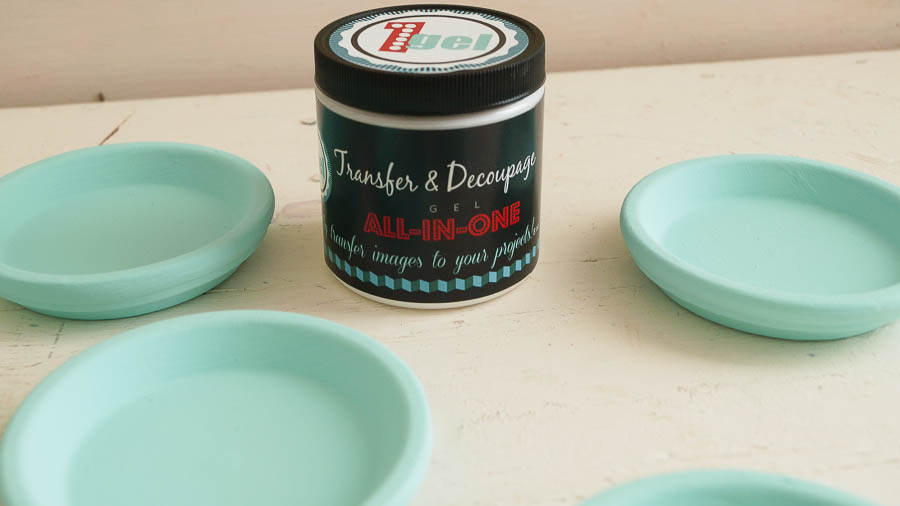 Today we are using Heirloom Traditions All in One Transfer And Decoupage Gel.
What's so exciting about this, and what's different from the others?
Well, with this transfer gel you don't have to use printed images from a laser printer!
You can use regular ink as well, isn't that awesome!!
I know I was super excited too!
(This can also be used to decoupage!)
I don't have a laser printer, with other methods that I have shared with you, I first had to run out and get my images printed on a laser printer, well I no longer need to do that!
These images are from The Graphics Fairy.
I happen to love this crown, it has a shabby chic kind of look to it.
I don't know why, but it does to me, anyway…..
Simply apply the transfer gel to the front of the image, then place your image on to your piece with the photo and gel facing towards the piece you are applying it to.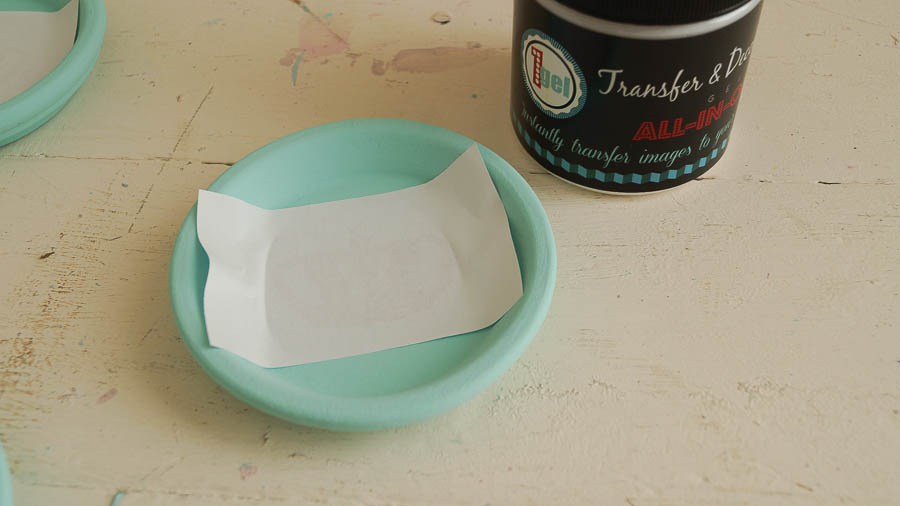 Wait until your transfer gel is completely dry.
Once it is dry, take a wet sponge and gently apply it to your transfer.
I didn't have a sponge, I used a rag that I had.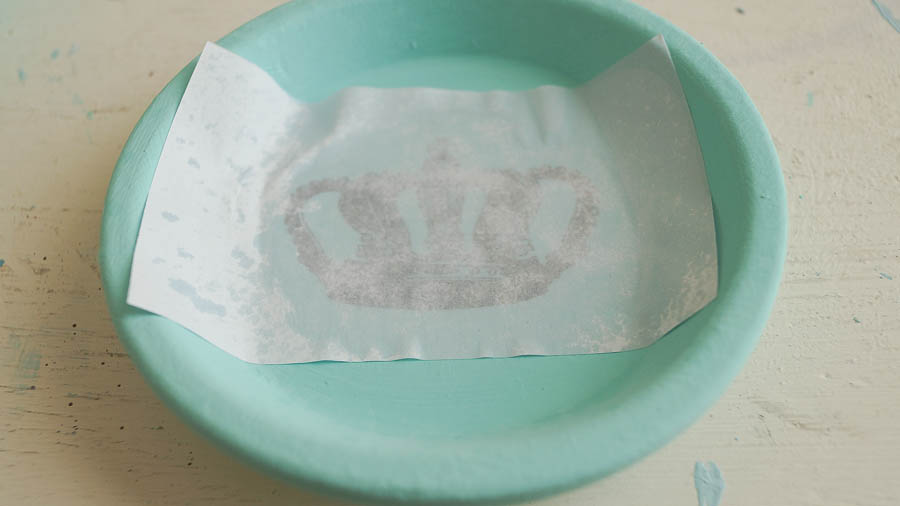 Start working in a circular motion,very gently.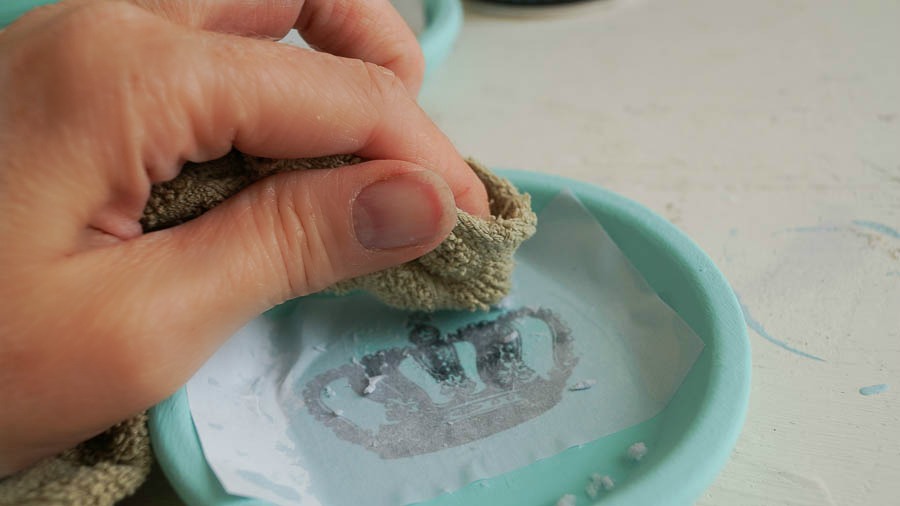 Too much pressure may remove your image.
You may have to do this a few times.
Once its dry you can add another coat of the Gel Transfer on top of your image.
I applied another coat to the whole coaster, front and back.
Here are my finished coasters.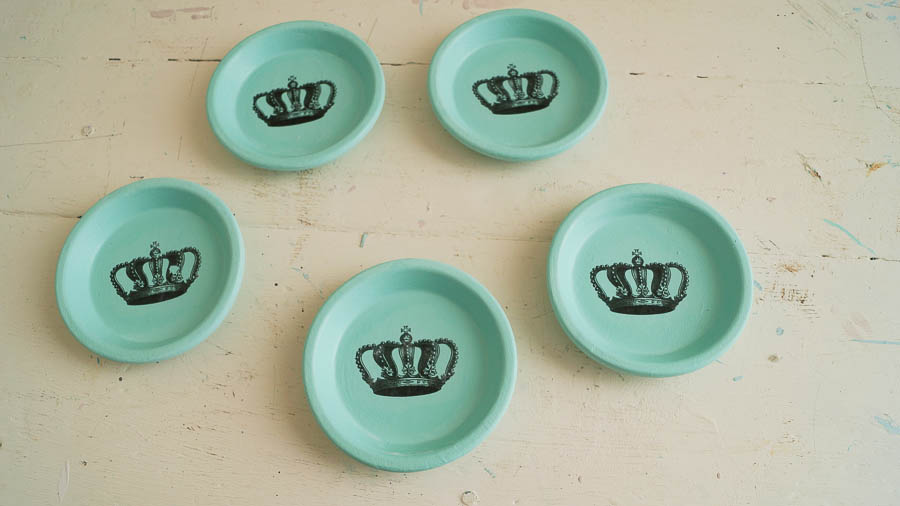 On one of my coasters, I rubbed a little two hard, but once I made that oops I got the hang of it.
Aren't these pretty 🙂 .
And they look great with my colors on the porch.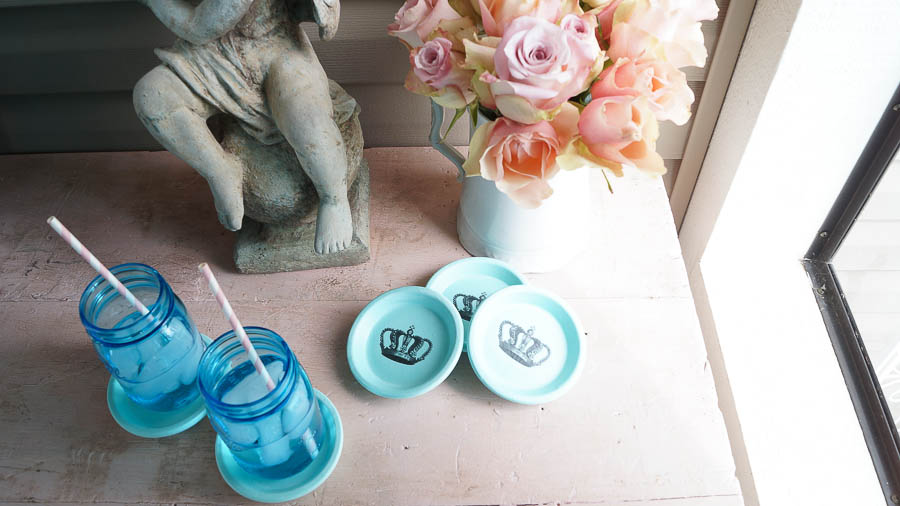 So your probably asking, why do you need coasters out on the porch?
Well, I use a tablecloth on our table, and using coasters keeps all the excess moisture that my glasses make when it's humid outside.
And it keeps that moisture off of my pretty tablecloth.
Besides I think using coasters is pretty cool anyway.
They make any drink feel special.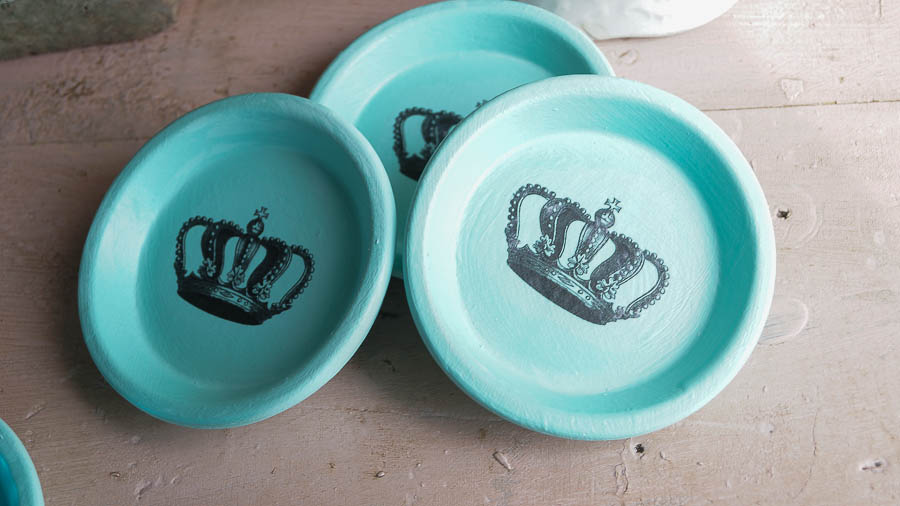 How was that for a super easy project, these coasters were .77 at my Lowes.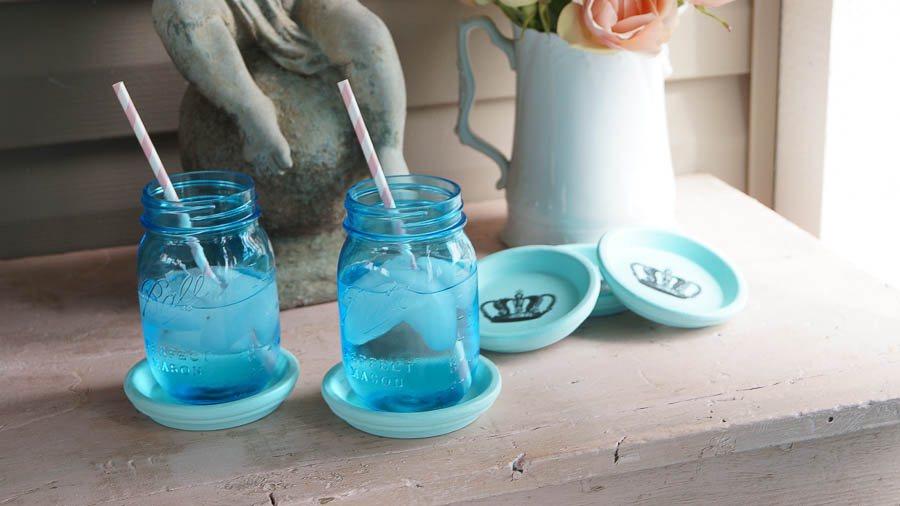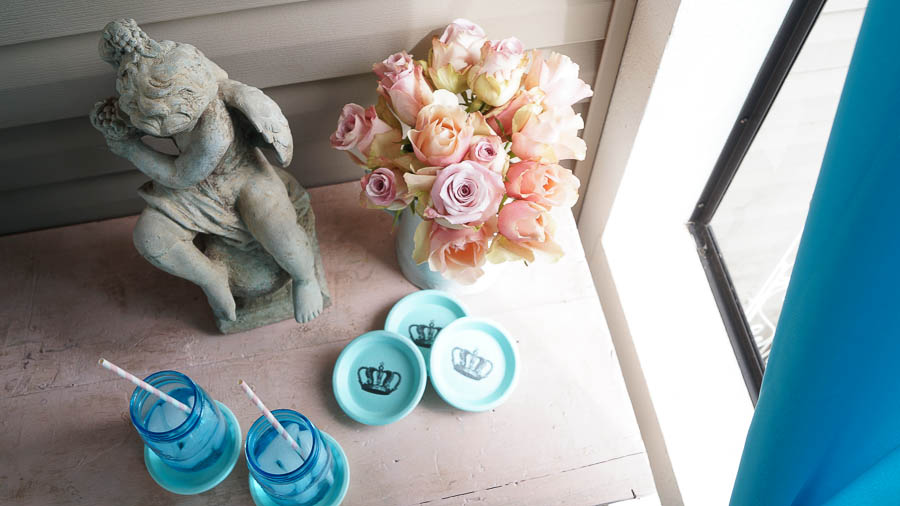 Check out your local Lowes for simple ideas to repurpose something for your home or garden.
For more ideas visit: Hometalk.com
#LowesDIYDays
This is a 2-Day Event!

Please make sure you come back to see all the posts shared on Friday, also. 
All of these projects will also be shared on Hometalk.com -look for the #LowesDIYDays hashtag!
~ Thursday Projects ~
Sondra at Sondra Lyn at Home: Reversible Checkerboard Wooden Tray
Sarah with Home-ology Modern Vintage: DIY Concrete Cacti Planter
Doreen with Hymns and Verses: DIY Jute Rope Love Sign
Anne with White Lace Cottage: Easy DIY Coasters
Allison from Two Thirty-Five Designs: DIY Seagrass Bike Basket
~ Friday Projects ~
***Friday links will not be active until Friday, June 26th at 6am EST)***
Barb at The Everyday Home:  DIY Cutting Board
Meegan at What Meegan Makes: DIY Clamp and Crystal Sun Catcher
Jen at Girl in the Garage: DIY Bracelet Stand
*** please pin from the original source to give each blogger proper credit.