It's been several months since I shared my favorite way to distress furniture. And since I get so many questions about this technique, today I thought I would answer some of the most asked questions about how to distress furniture using vinegar-revisited.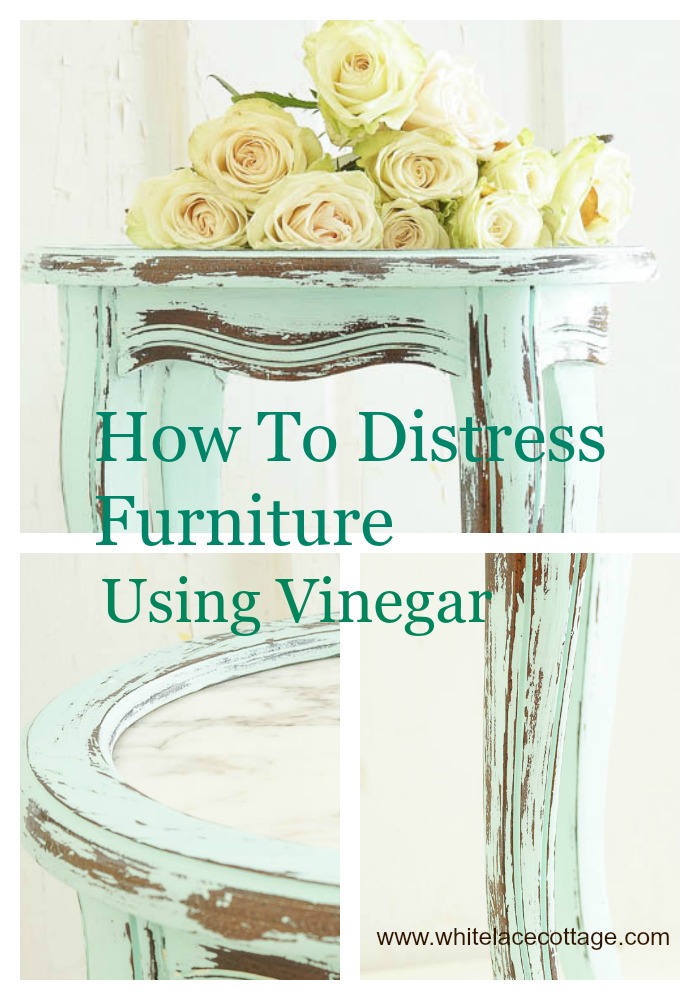 I discovered this technique of distressing furniture using vinegar just by accident, and it's now the only technique that I use for distressing.
Here are some of the most asked questions I get, along with the answers.
1). Why do you use this technique of vinegar and water to distress furniture?
I use this technique because for me I have found that it makes distressing my pieces much easier.
It also helps eliminate dust.
Which for me is very important.
Often times vintage pieces of furniture will have lead in the varnish or paint.
So sanding a piece with lead makes it unsafe to do.
Yes, you can wear a dust mask, but really how much is that protecting me from the airborne dust?
2). What is the ratio?
I mix half tap water with half distilled vinegar.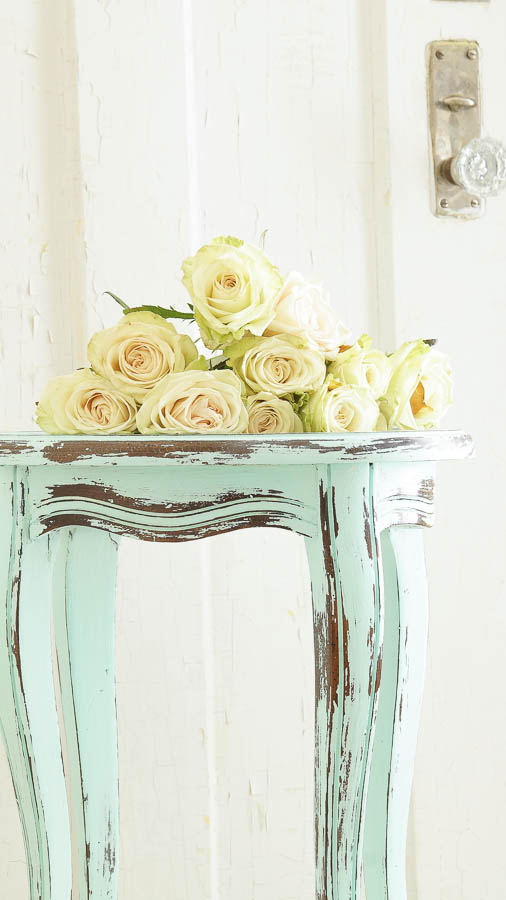 3). Can you use this technique with Oil based or Latex paints.
No, I have only found that this technique will work with Chalk paint, or Acrylic based paint such as Heirloom Traditions paint, which includes my signature color paints.
4). How does this work exactly?
Well, I mix half tap water with half distilled vinegar in a spray bottle.
After I paint 1-2 coats of paint ( I don't use any more than that, because it can make it a little difficult to get through all those layers, even if you are sanding it) and after the paint is completely dry I spray the water vinegar into sections on my piece.
Then using a cotton rag ( I use old cut up white t-shirts) I start to rub my piece and this starts to "distress" my piece.
But don't rub too hard, really you shouldn't have too.
Once  the piece is completely dry from distressing you can apply a wax on top to seal it.
5). Can you use water or baby wipes to distress furniture paint with chalk paint or chalk type (acrylic paint)?
Good question, I have personally not tried either, but I have heard that these methods will work as well.
I find that the vinegar speeds up the process and makes it very easy to distress, more than I think water does.
But I am not sure about using baby wipes, because I have not tried that technique.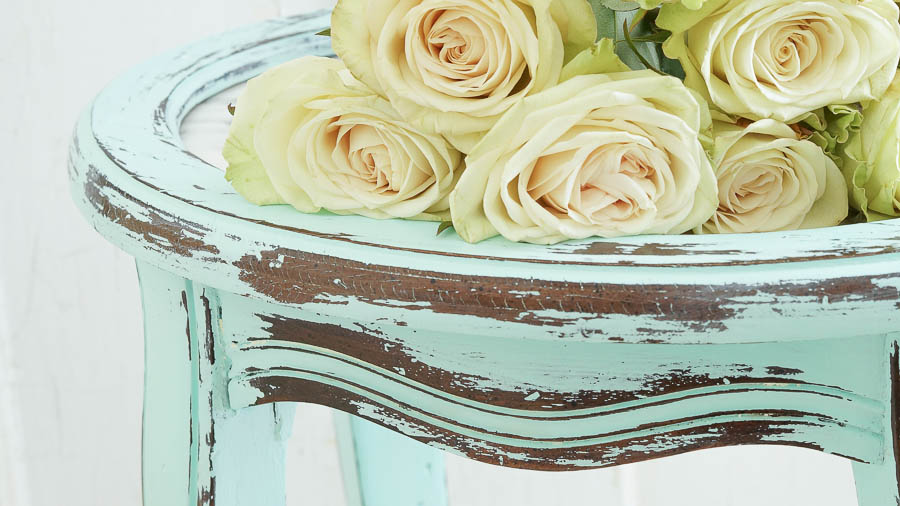 The best advise I can give you is this, if you are painting a piece that is really special, and you are afraid you are going to mess it up.
I would suggest practicing on a scrap piece of wood, or a cheap piece of furniture with the same wood as the piece you want to paint.
But I am never about perfection, I embrace all the imperfections, and mistakes I make when I am creating a piece.
I know some don't like the smell of vinegar, but I use vinegar for many uses in my home.
One thing I use it for is cleaning.
 I love the fact that it is safe enough to eat.
Next time you are about to eat something, read the label.
Chances are it has vinegar in it!
I hope this answered all the questions you might have.
If you haven't tried this method give it a try 🙂
Here's a video tutorial on how to use this technique. Make sure you subscribe to my channel. I share three new videos each week!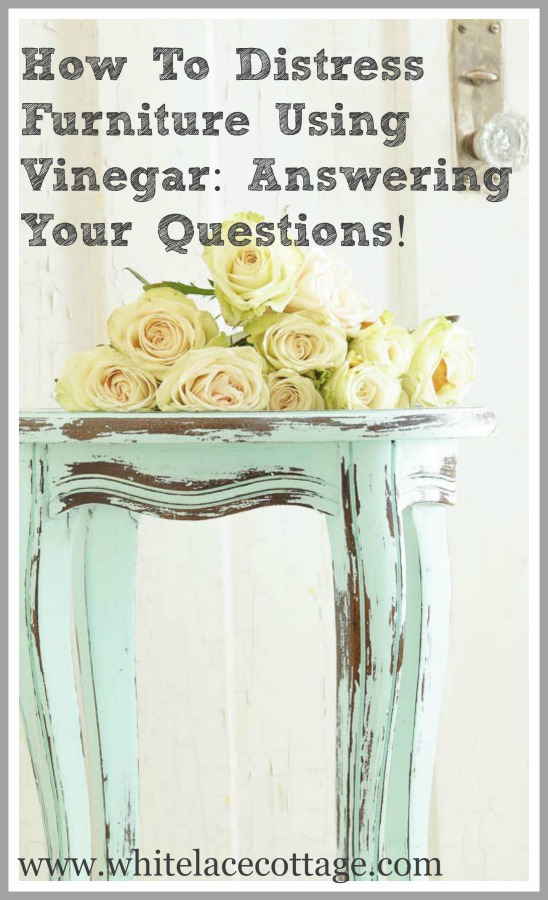 Save