Creating A Layered Distressed Aged Patina
Most of my ideas for creating a layered distressed aged patina have all been by accident. I've shared before that I love experimenting with paint. Sometimes I feel like a mad scientist or a creative cook when it comes to painting techniques. I'll take a little of this, mix it with that and see what I come up with. One of the pieces in my home that's been transformed several times is my fireplace mantel. A few years ago I decided to play around with milk and chalk paint. I didn't mix these together, instead I layered them creating a layered distressed aged patina. Click on this link to read Milk Paint Meets Chalk Paint.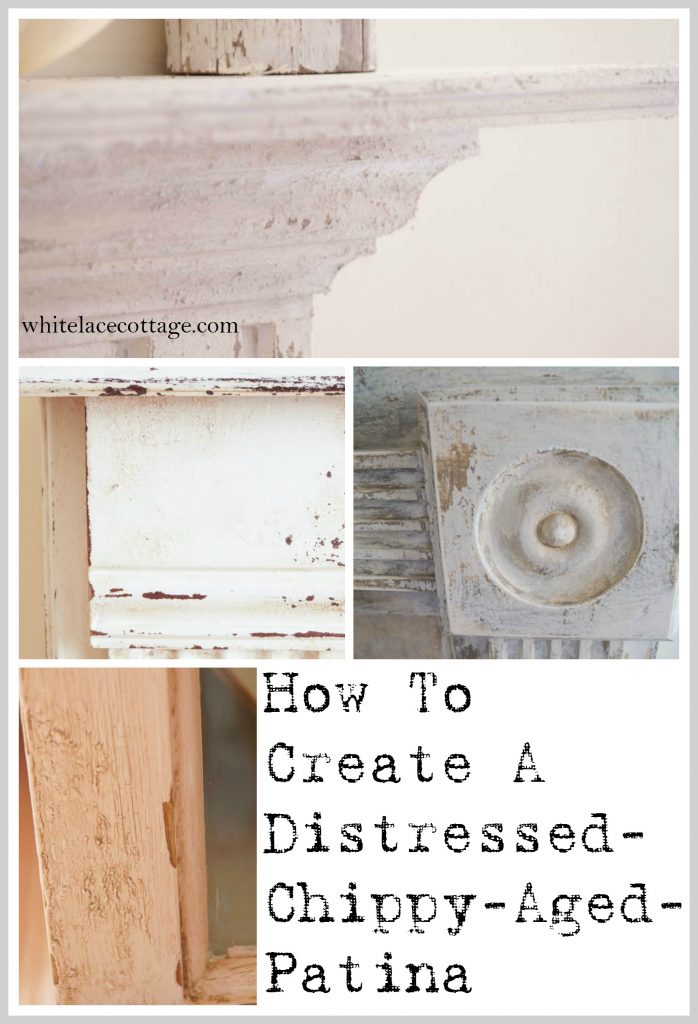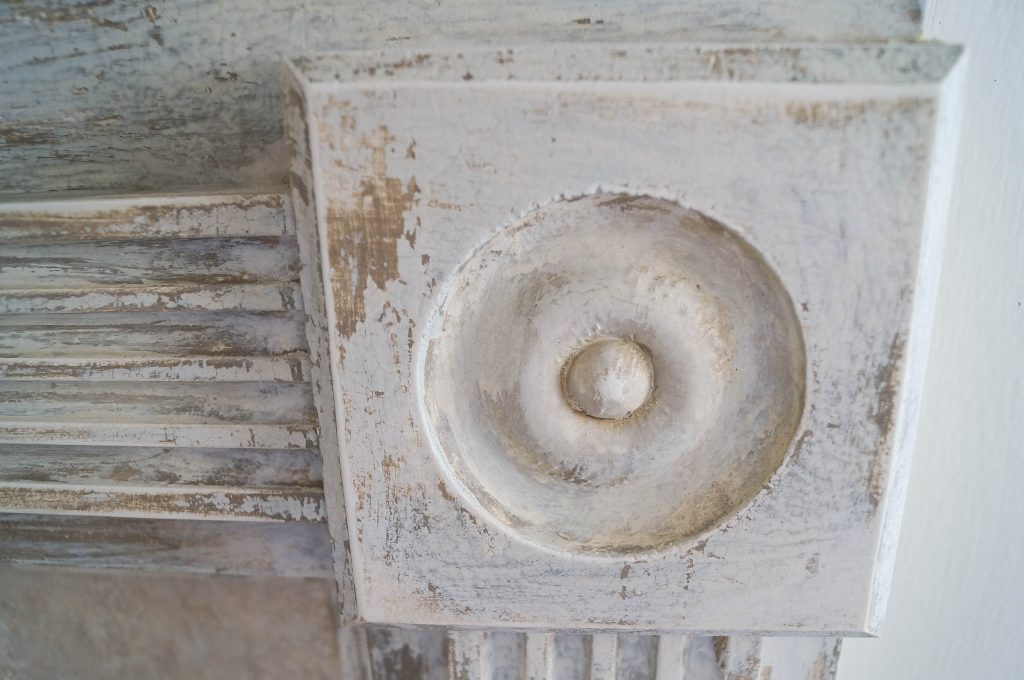 I love the aged look I created on my mantel in the photo above. But I felt it was time for a change. I thought it would be fun to experiment with a new texture. Sometimes ideas just come to me. I'm not sure how or where I thought of this technique. But the idea of using Venetian texture medium came to me while studying an old chippy worn piece of furniture.  I wanted to create a textured look with lots of imperfections. Similar to what you would see if you found an old layered piece of furniture.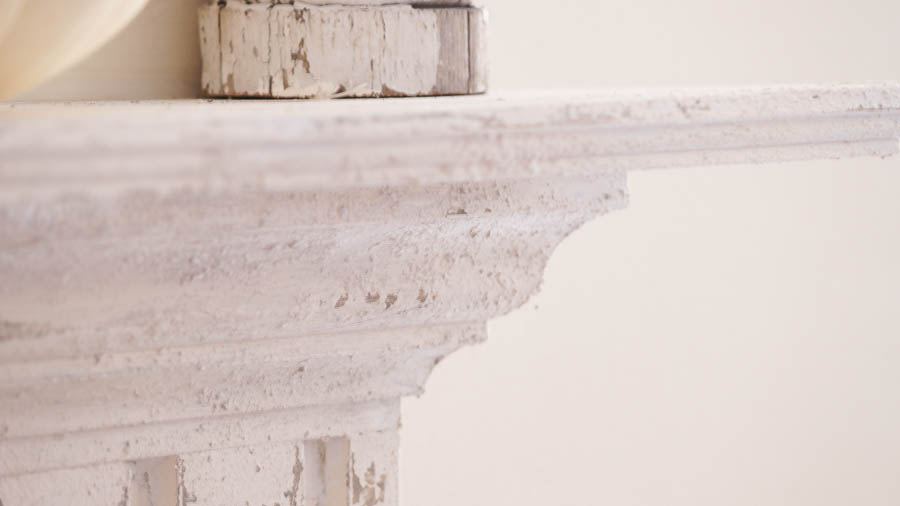 This technique is super easy to do and  you cannot make a mistake. I think the more texture and imperfections the better! Click on the link to read more about Creating An Aged Patina.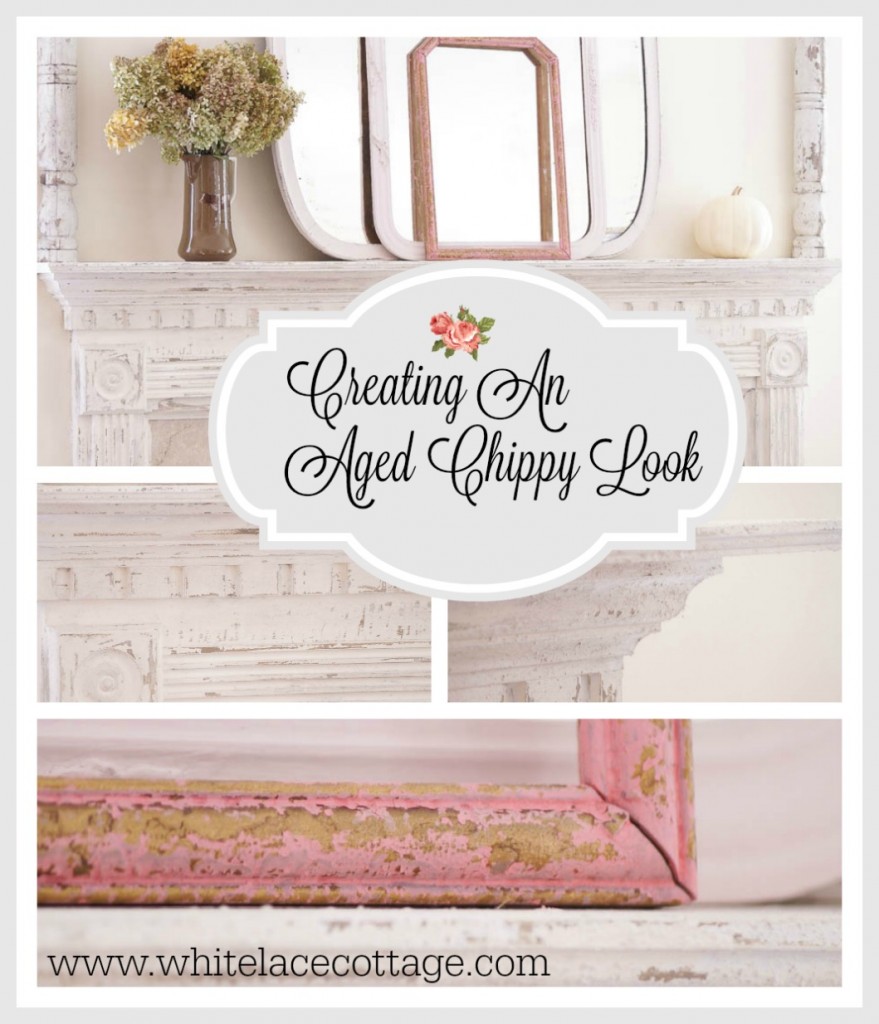 Sometimes things happen by accident. Take this mantel for instance. I found it at a resale shop but the newer wood stain look….well it's just not me. It was a very thrifty find, I believe I paid 45.00? I can't remember but I know it was pretty cheap. I thought I would just paint it with milk paint because it would start to chip organically without any effort. It had a slick finish which works great with milk paint if you like that chippy look. I applied the paint to my piece but it was chipping a little too much.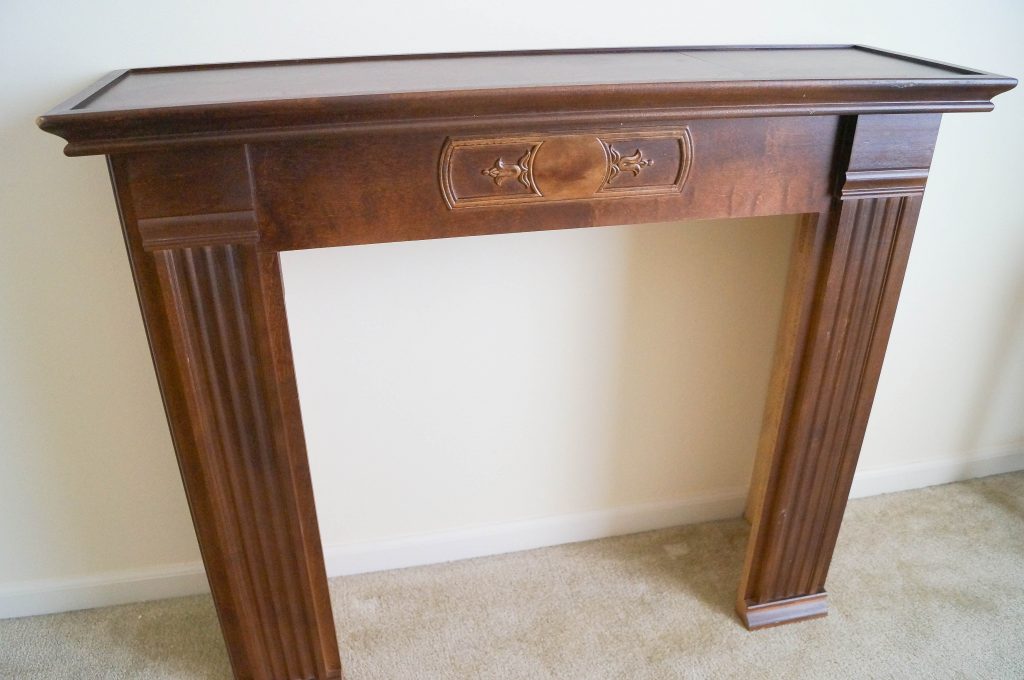 But instead of freaking out I decided to go with it. I walked over grabbed a can of chalk paint and started painting right on top of my chippy milk paint. It started creating a distressed layered aged patina that was beyond amazing!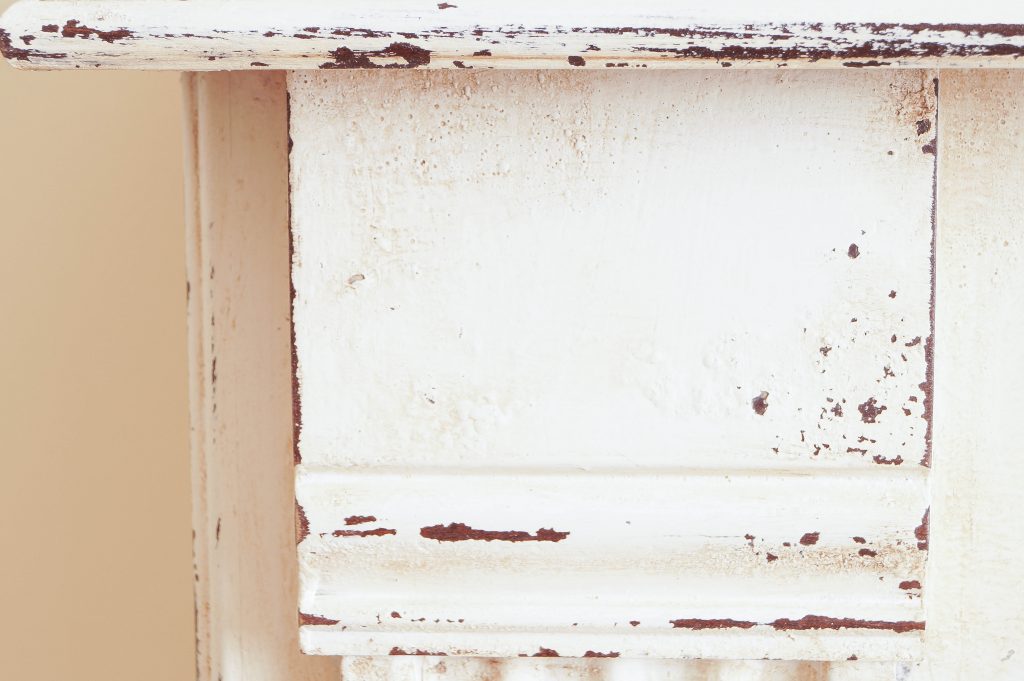 You can read more when you click on this link Milk And Plaster Paint.
Another way to create an aged patina is to use Elmer's glue. I know it sounds crazy but I've used this technique many times. It's similar to milk paint in that you never know what results you will get. You may end up with a small crackled look. Or it may have large crackles. Some of the paint may drip and create texture that resembles an old piece of furniture with layers of paint. Using a dark wax will emphasize all the imperfections as you can see that in the photo below.  Click on this link to read more on Chippy Patina.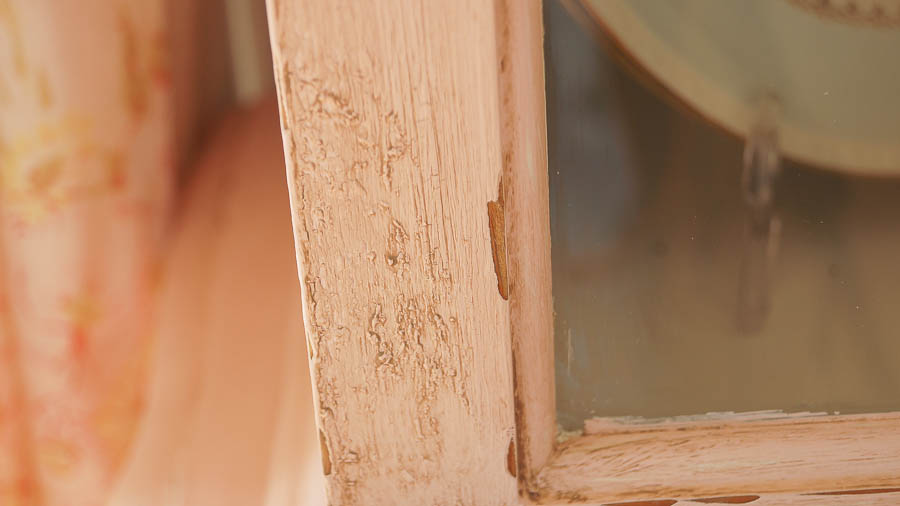 Just remember that when you are creating a layered distressed aged patina just go with it. Don't try to create something that's perfect. Even if it looks horrible if you keep working with it I bet you will create a beautiful one of a kind piece that has lots of charm and character. Do you like creating layered distressed aged patina? Let me know in the comments and share any techniques you enjoy.
Make sure to read my favorite non-toxic so sanding technique for distressing furniture.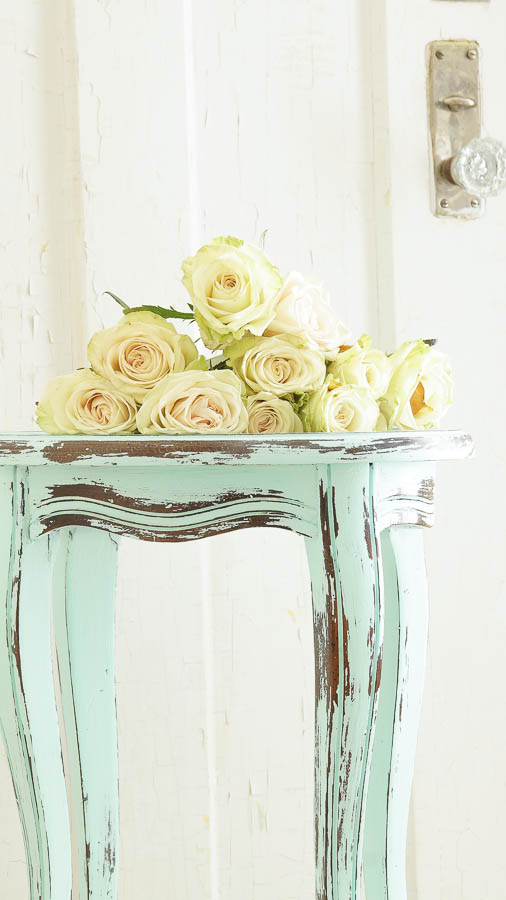 If you enjoying seeing hands on painting techniques, tips on decorating and makeup/skincare for mature women. Make sure you subscribe to my Youtube channel. I create 3 new videos a week!
Click on the link to subscribe to my channel—> White Lace Cottage Channel
Save
Save
Save
Save
Save
Save
Save