Create A Faux Patina Using Chalk And Milk Paint
I really love the layered look of  paint. I'm sure that you've stumbled onto those pieces of furniture at a flea market that show the wear of time. It's chippy, crackled and perfectly worn. I decided to experiment with my mantle and see if I could recreate a faux patina using chalk and milk paint. I know architecturally it does not look old . But with a little paint I thought I could give it an aged, distressed patina. So what inspired me to do this? Well it wasn't just the old chippy, distressed pieces that I love it was also something I saw in a movie. Do you ever really look at movie sets? I can't remember the movie now, but I was watching a movie and noticed the mantel was old and chippy looking but the mantel itself didn't look old. I knew that I could figure out a way to create a faux patina using chalk and milk paint.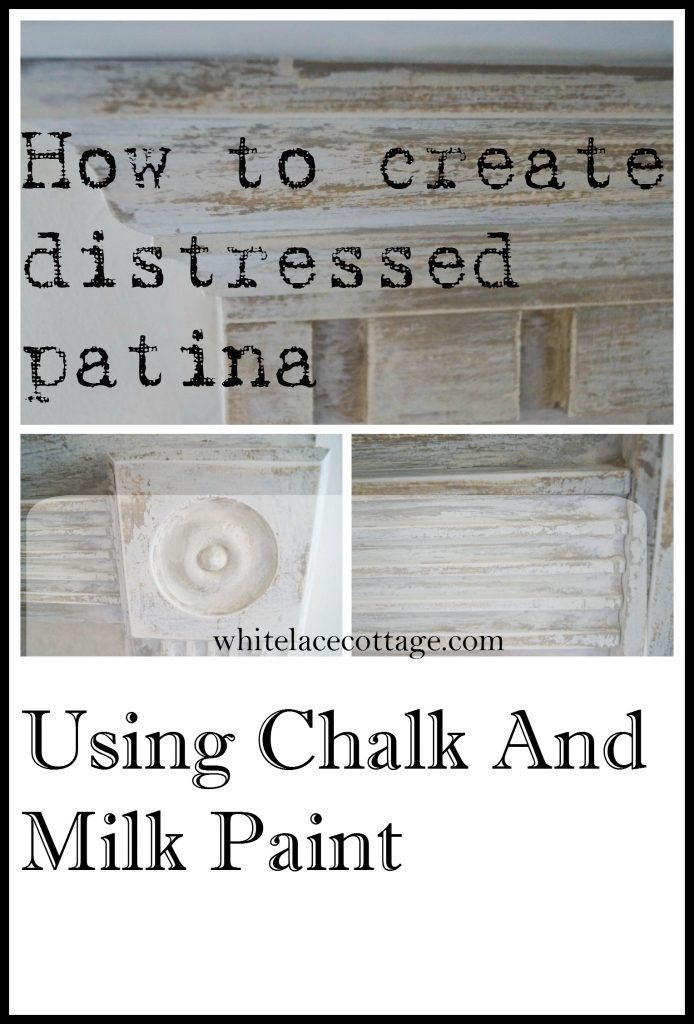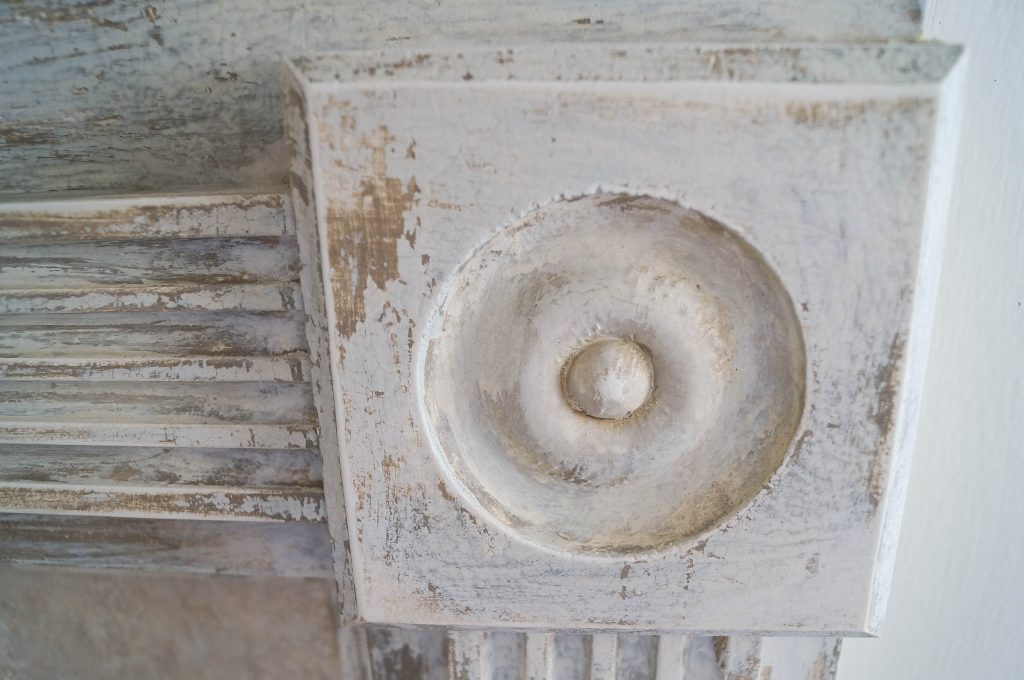 The idea to create faux patina using chalk and milk paint came with the thought of using these two paint mediums but not mixing them together. These paints will give you a completely different look depending on how they are used. Before I started to give this an aged and distressed look and creating a faux patina using chalk and milk paint, I first had to give this white mantle a base coat. I used Annie Sloan Coco which is a beautiful brown. I created this look several years ago and now my favorite brown is from Heirloom Traditions it's called Mocha. You may have seen me use it on many recent projects including my
weathered and distressed technique
that I shared.
The reason that you need to apply a dark base paint color first is because the top layer will have a chippy worn look. You'll want to see that dark paint peaking through. Next I decided to apply a coat of milk paint.
The fun part about using milk paint is that you never know what it will do. Sometimes it will separate from the surface that you are applying it too. This creates an authentic chippy look because it happens organically. But sometimes it will only crackle or nothing will happen. Yeah that's the gamble with using milk paint. I decided to go for it. As I was applying the milk paint on top of the chalk paint it started to crackle but not totally separate.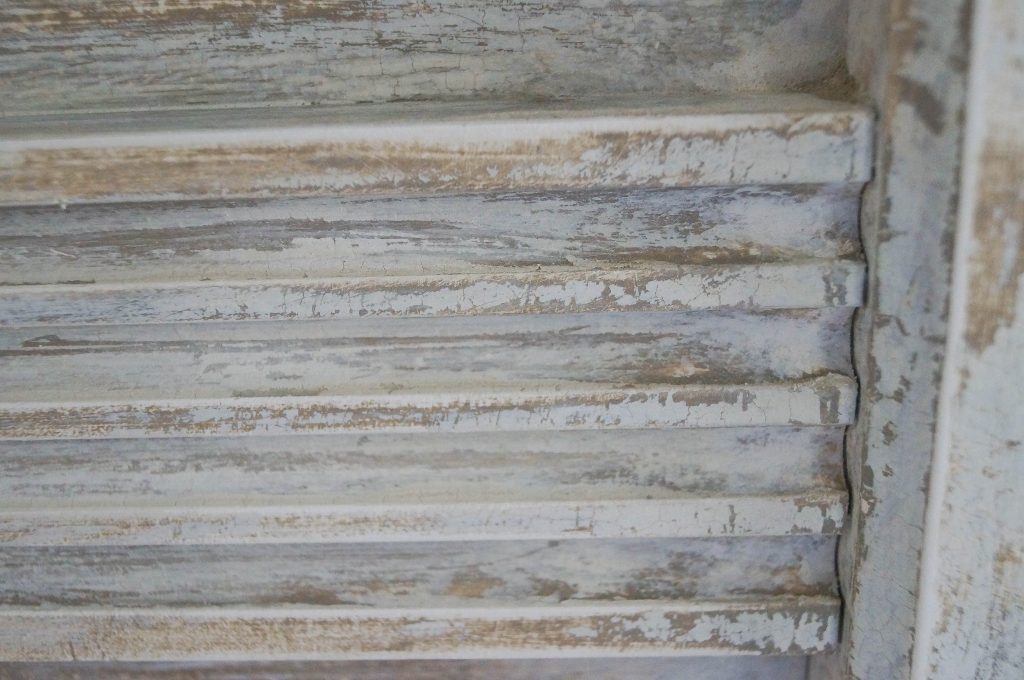 Since this milk paint did not chip as much organically as I'd hoped that it would I had to go in with a plastic drywall spatula to scrap some of the paint off. I didn't want to use a sanding block because wanted it to look chippy not just worn down.  This is an easy way to cheat a faux patina using chalk and milk paint.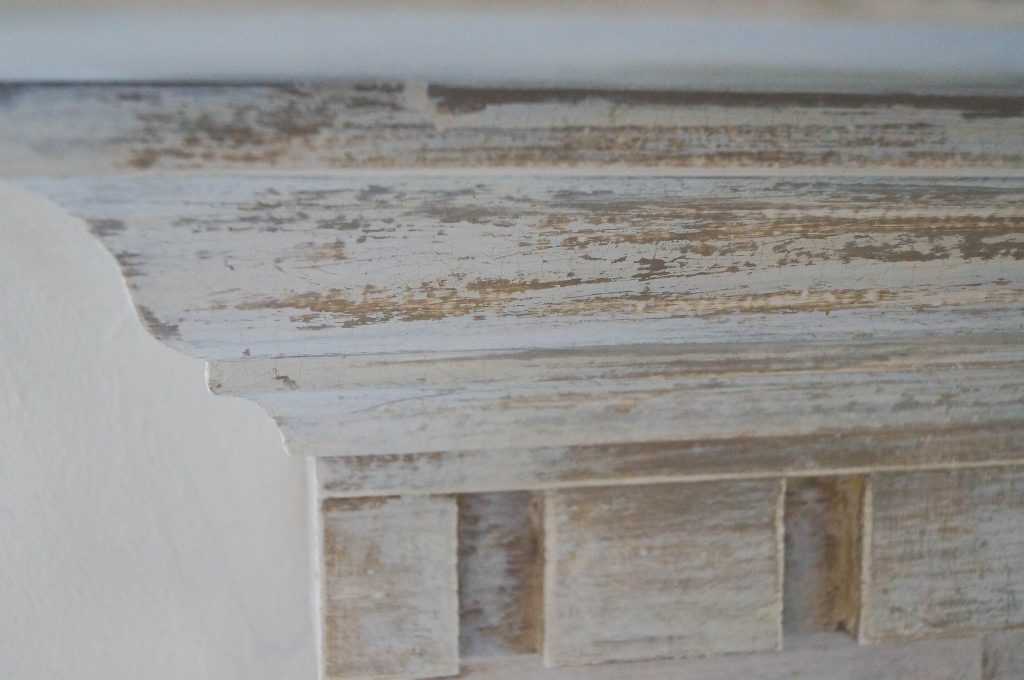 Never be afraid to experiment and try new techniques for creating a chippy and distressed patina. If don't want to  try a new technique on your mantel or a piece of furniture get a scrap piece of wood and experiment. I really had no idea how this was going to turn out but I'm always willing to try something new.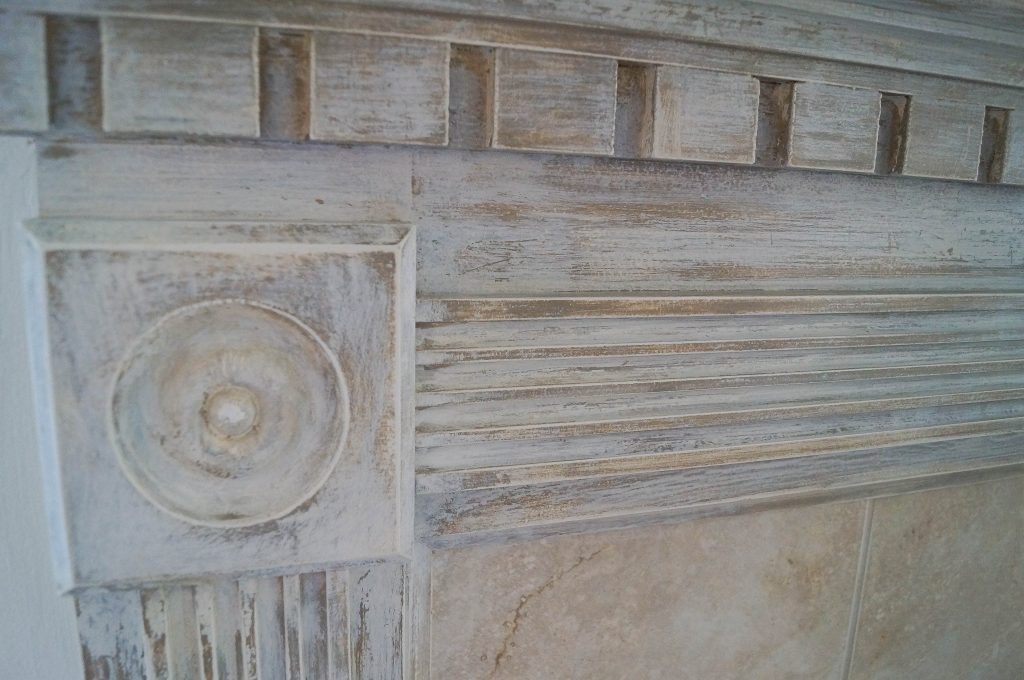 What do you think of this technique? Is this something that you'd like to try? Do you experiment with different ways to create an aged and distressed patina?
Save
Save
Save
Save
Save
Save
Save