Milk Paint And Plaster Paint Technqiue
Milk paint and plaster paint technique happened by accident. A similare accident happened when I discovered that you can distress furniture using vinegar. You can read about that HERE.
I was searching for a mantel for quite some time now. Hoping that I'd score a beautiful vintage mantel with perfect chippy patina. I found a few. But they were either out of my price range or not the right size. This was my price range and it was the right size. The only thing that was totally off was that this was new and not vintage.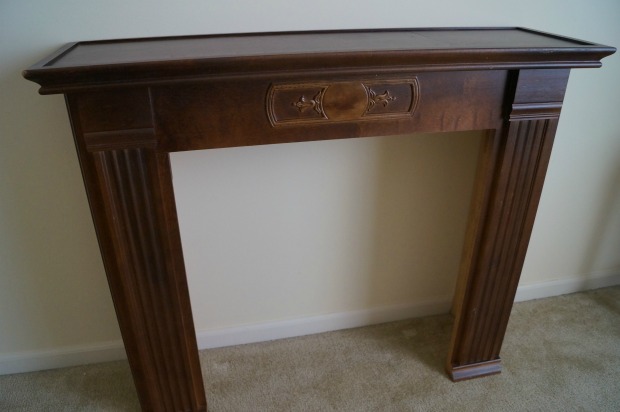 I knew that I could totally fix that with a little paint. I decided to use milk paint because I knew that I'd get a great chippy patina using it. I used Miss Mustard Seed's milk paint in ironstone. I added two coats of ironstone, and I noticed that it was chipping off really well. Like almost too much of the paint was chipping off. That's not a good thing!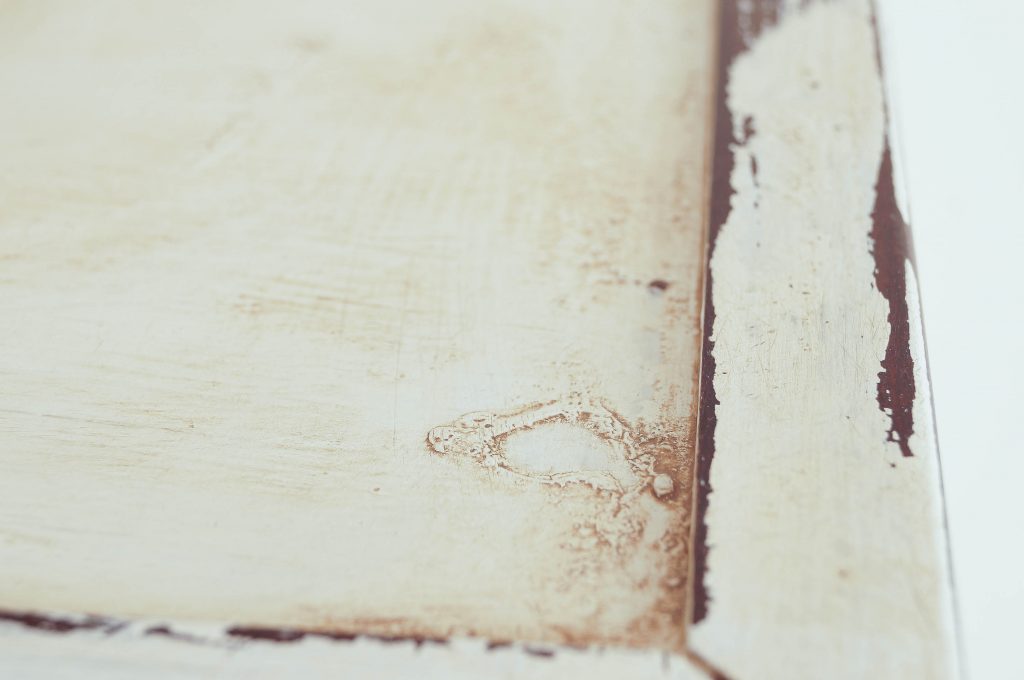 Instead of panicking I decided to step back, take a deep breath and re-evaluate it.
Then I decided to add my home made plaster paint to the mantel. I used this because I was totally out of my paint. I will admit that this plaster paint is supposed to mimic chalky paint, but it doesn't work as well as the real deal.
I didn't even finish scraping this piece, I left it as it was. I know you're probably wondering why. Well, I wanted to use all of that texture that was already on this piece to create an authentic chippy patina.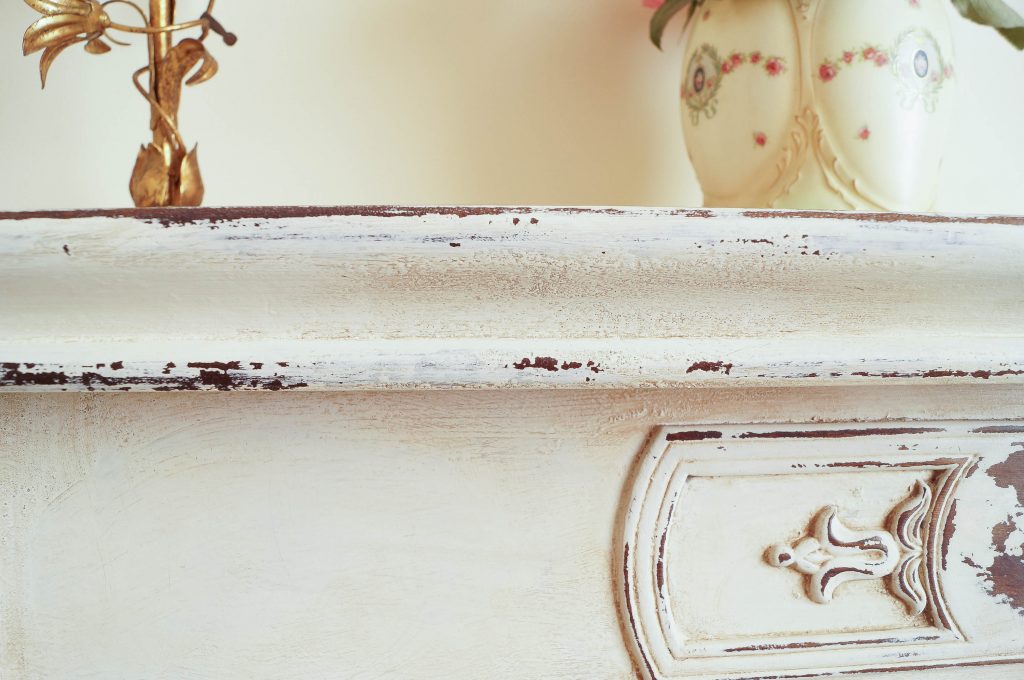 Once I started painting this piece, I could see how all of those chippy pieces and loose paint was creating an amazing chippy patina! I was loving how this was looking.
I added two coats of my homemade plaster paint, then once it was dry I added a coat of dark wax on top to bring out more of the chippy texture.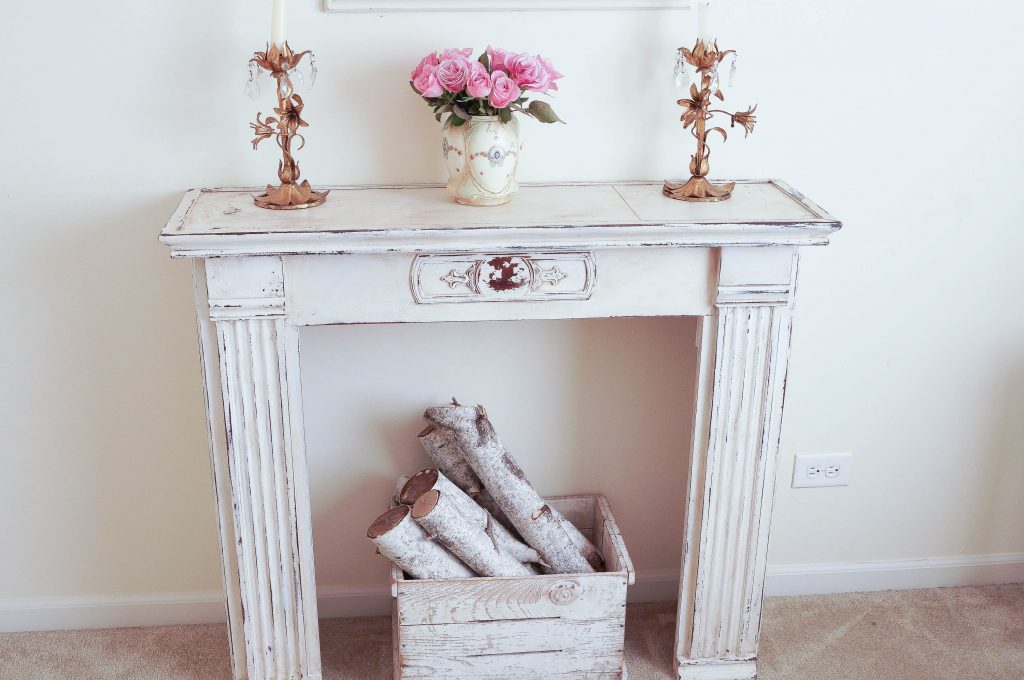 Using both of these paints really made this piece look authentically old. Doesn't this look amazing?
Here's a tip for you. When your trying to make a piece look old and chippy, don't try to be perfect just go with it. Mistakes may happen. And it this case, this was the best mistake that could have happened.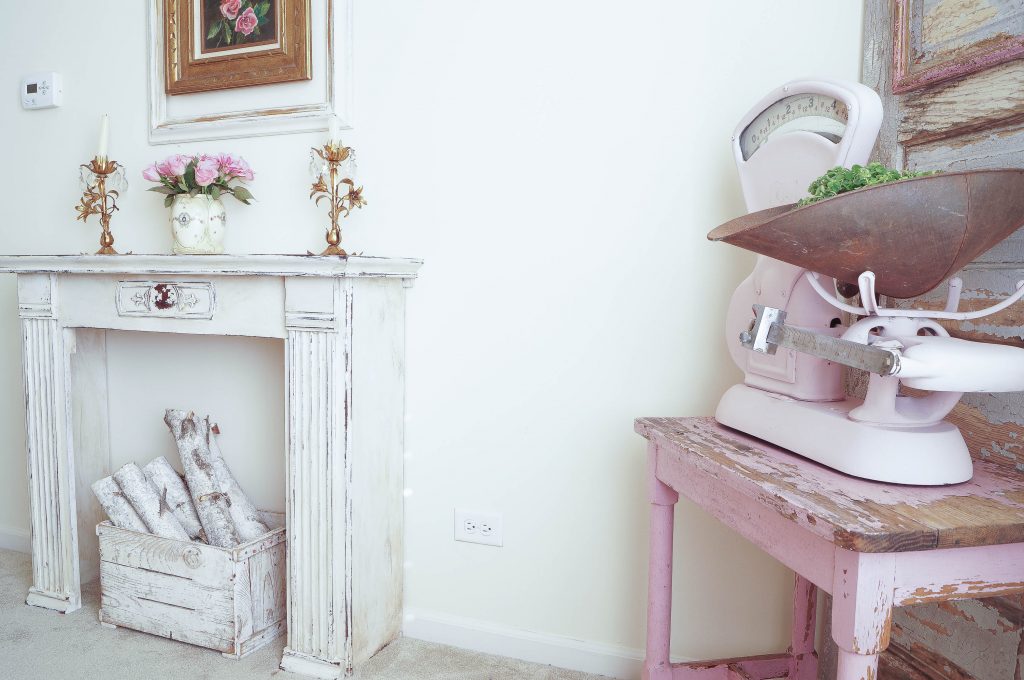 I think that's why I love working with milk paint. It's very unpredictable. You may get a perfectly smooth finish and sometimes you won't. This mantel had a super smooth finish on it. I think that's why the paint didn't adhere.
I think one mistake I see others make when they try to create an aged patina on  a piece is that they worry about perfection. With older pieces there are no perfections. Look at old pieces of furniture and study the imperfections that they have.
Here is one more look at the before.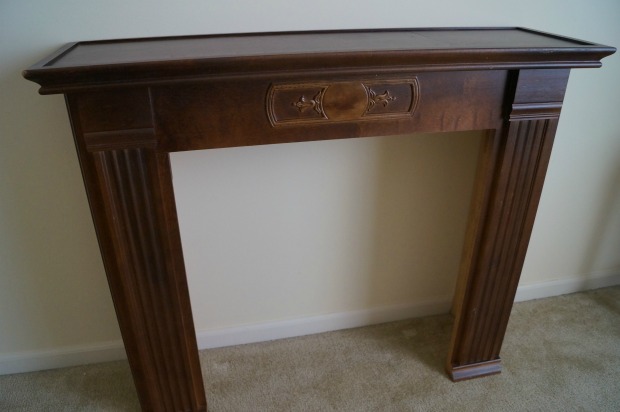 And the after.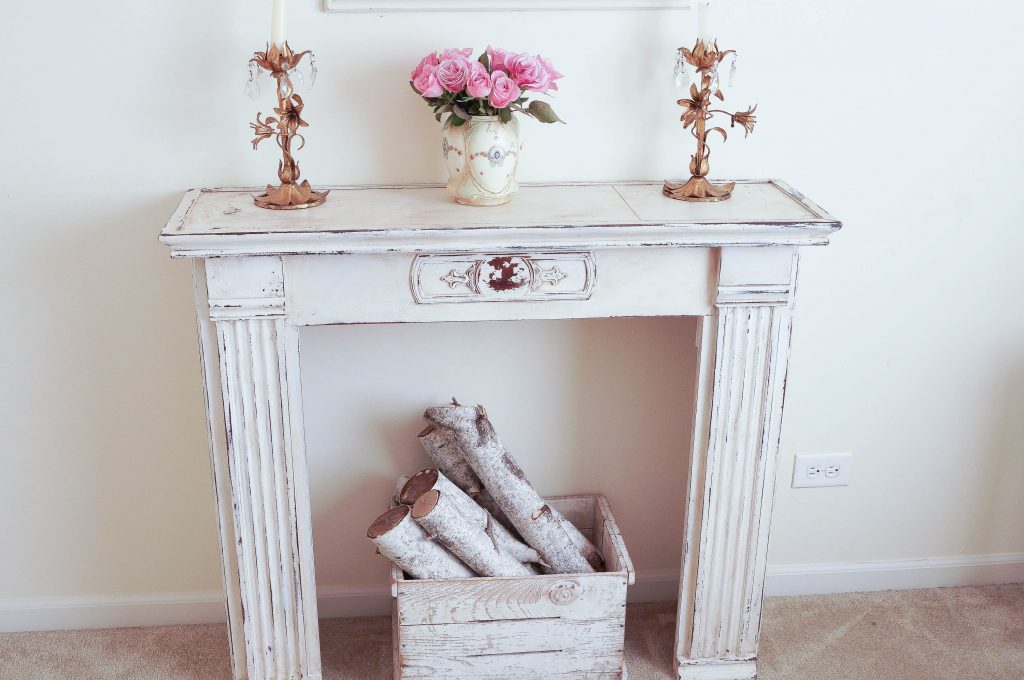 I challenge you to be open and creative when you're painting and creating a chippy patina.