Creating An Aged Patina On A Mantel
Do you ever discover a product that you are so excited about that you tell everyone you know? I'm totally like that, if I love a product I tell all my friends and family and basically anyone that will listen. One of my favorite new way of creating an aged patina on a mantel is using a product called Venetian texture medium. It's super easy to use and it will instantly create an amazing aged patina. (This post contains affiliate links please read disclosure policy)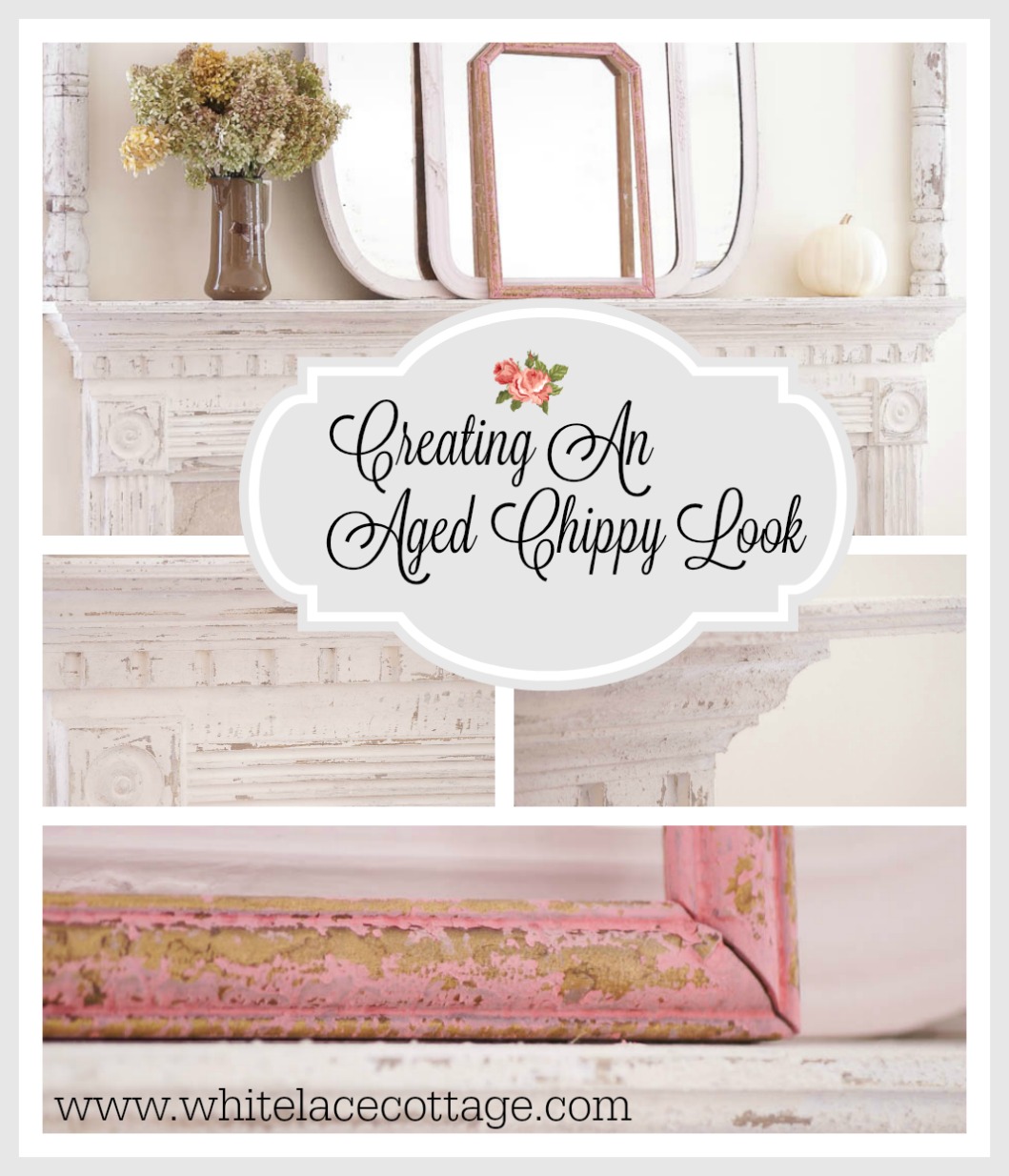 I love experimenting with new painting and distressing techniques. I think this is one of my new favorite ways to add patina. This technique of creating an aged patina is super easy to do and the results are amazing!
Several years ago I mixed chalk paint with milk paint and came up with a fun chippy sort of look on my fireplace mantel. Over the years I have grown tired of the colors I chose and I wanted something a little more shabby and chippy. I've worked with this product before. I added a back splash using Venetian texture medium. You can read about that tutorial HERE.
So after I finished that project a light bulb went off in my head. What if I used that Venetian texture on my mantel to create an authentic chippy layered look. I wanted the texture to be two dimensional using paint and Venetian texture medium would give me that look. This was a total experiment  but I love the outcome!
Supplies needed:
White Lace  paint
Old paint brush
Paint stick for mixing
Empty container for mixing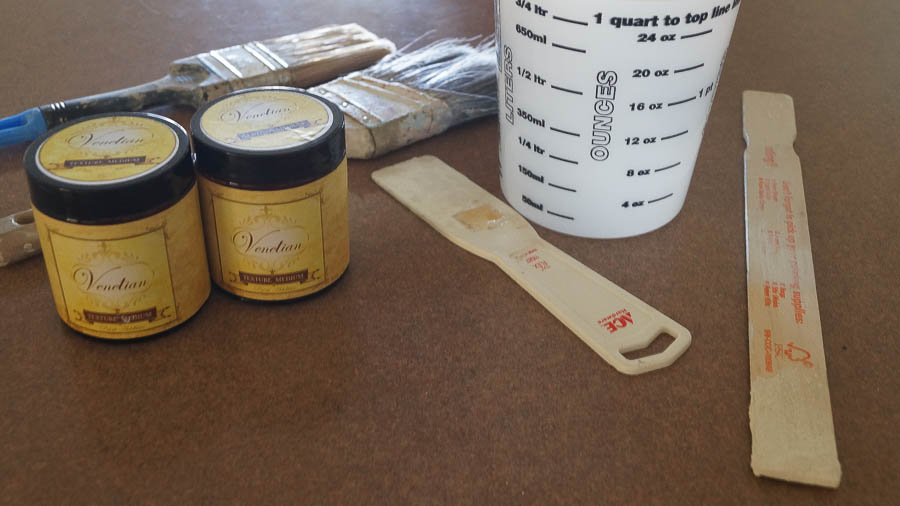 I'm not sure why I took a photo of two jars of my Venetian texture medium you only use a very little. One jar is plenty for many projects so keep that in mind. I used about 3 tablespoons in my paint and 1 cup of paint. Follow the directions on the package. This product is very easy to use and the possibilities are endless! I didn't use the little spatula that I shared in the photo above.  I was trying to decide how to do this when I started and then I shot my photo of supplies.
Okay so I had the idea in my head but I didn't know how I wanted to create the look until I started the job. Are you like that? Venetian texture medium drys very fast so you must work fast if this starts to get too thick and dry add a little water and mix well with your paint stick. That's what I did and it worked perfectly.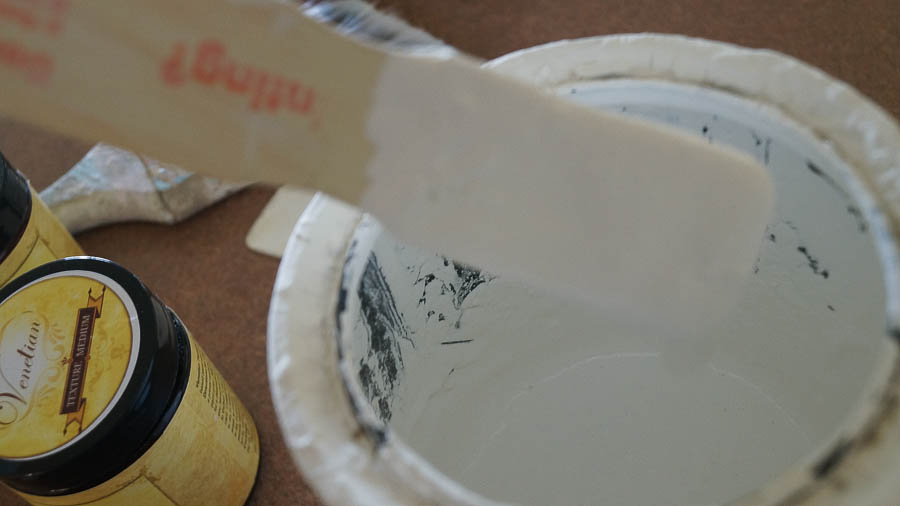 Once the paint is not drippy you'll know it's mixed well. To apply this I used an old brush. Don't use a new brush as it may get ruined. Although mine did clean up well in the end. Add some of the paint texture medium to your brush and start stippling. Stippling is when you take the brush and apply in a soft pouncing motion.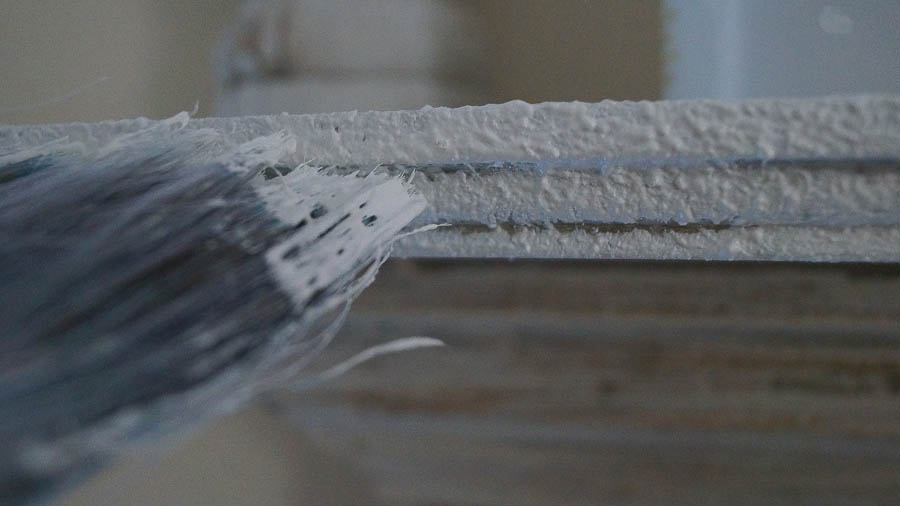 You're not brushing but stippling. I continued doing this on my whole mantle. Remember that this dries fast. I could see that my texture was starting to get some clumping.  I really loved those clumps and embraced those because it was creating imperfections you see on old painted pieces. Many people make that mistake when they are trying to create an authentic aged look. They start worrying about how to apply the paint or how they distress. But you can't worry about that if you are looking for an old look. You just have to go with it.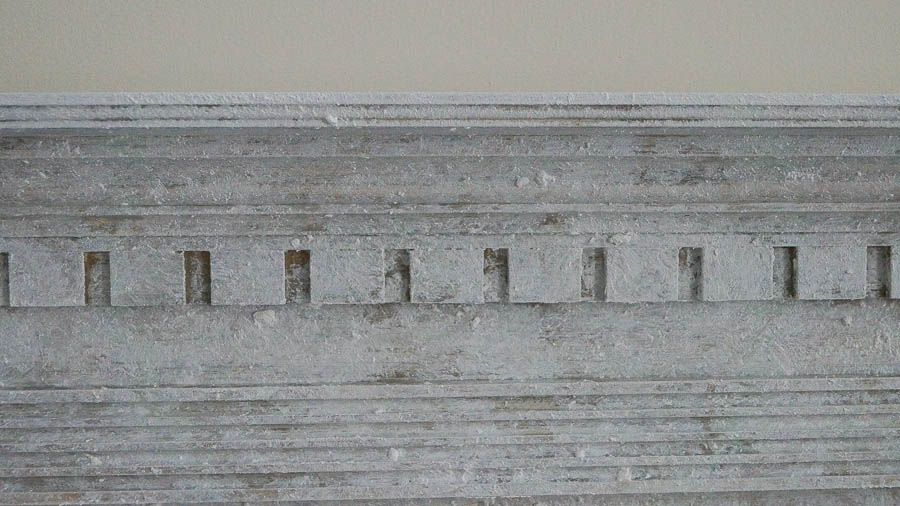 Att this point you are probably thinking, oh no did I ruin my mantel? Don't worry because we're not finished yet. Once this was completely dry I added a coat of White Lace on the entire mantel.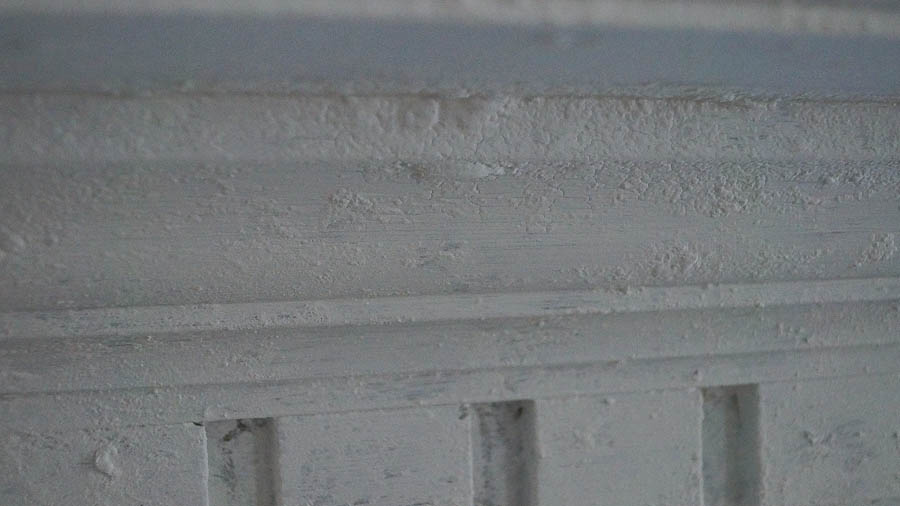 Look what I started seeing. Layers and layers of crusty chippy paint. After I finished painting the mantle with White Lace it looked a little too white for my room. So next I pulled out French Vanilla and added a coat of paint over the White Lace. I loved the color but I couldn't see the detail on my mantle.
Next I took my wax brush dipped it in my clear wax then dipped it into my Dust Of Ages Powder. This Dust Of Ages powder will give your piece an aged patina and it will also highlight all those perfect imperfections. I just kept working the dust and wax combination into my mantle until I achieved the look I wanted. Once I was finished with that step I still wasn't completely happy. I wanted to see some real chips in my aged mantel. So next I pulled out a razor and started distressing it even more. Here is the final result. *If you use a razor do so with caution, read disclosure policy. Do not attempt if you are not confident in the outcome or if your nervous about using this method. I am sharing what I did but you can decide whether or not you want to attempt this*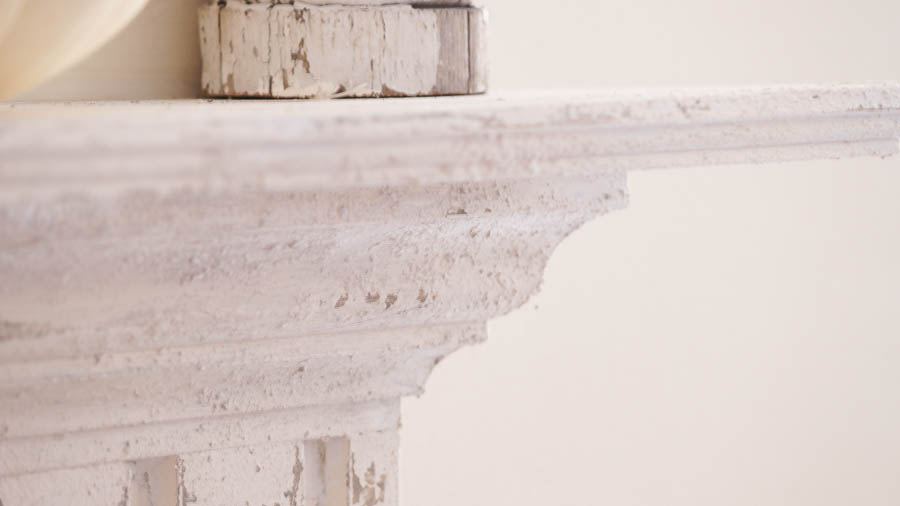 I love that this doesn't just look chippy as it was before it actually is chippy! Because of the texture it  not only looks aged but feels aged as well. Here is my mantel before.

Here is my mantle now.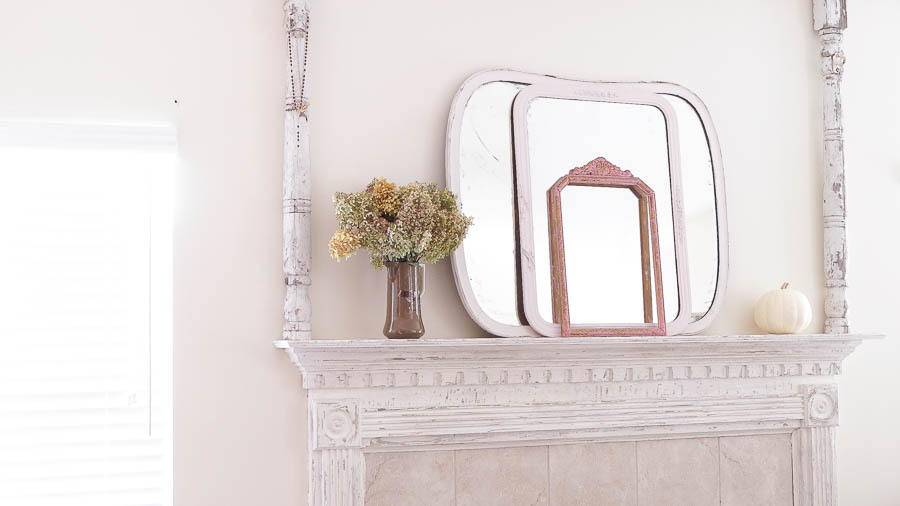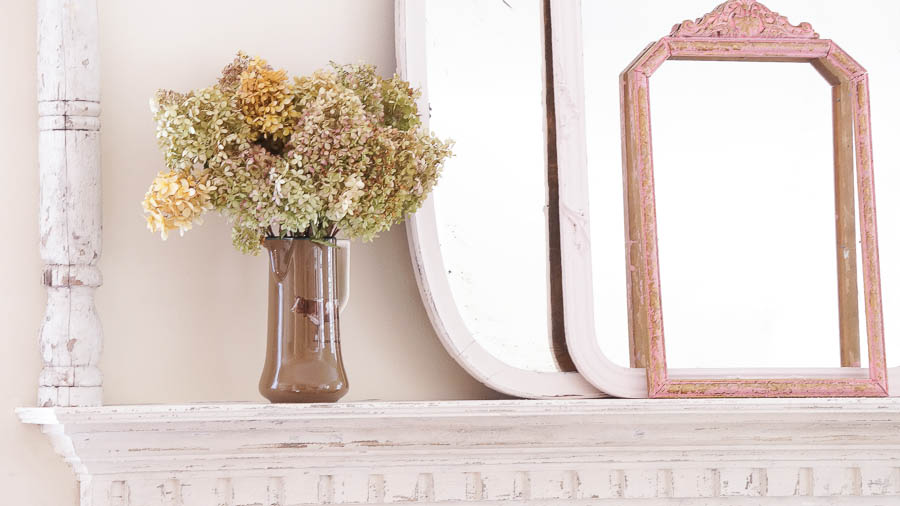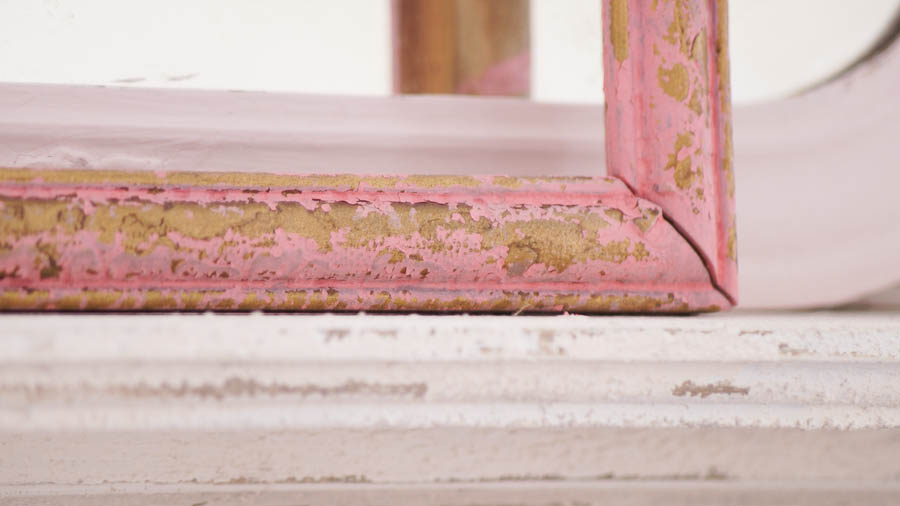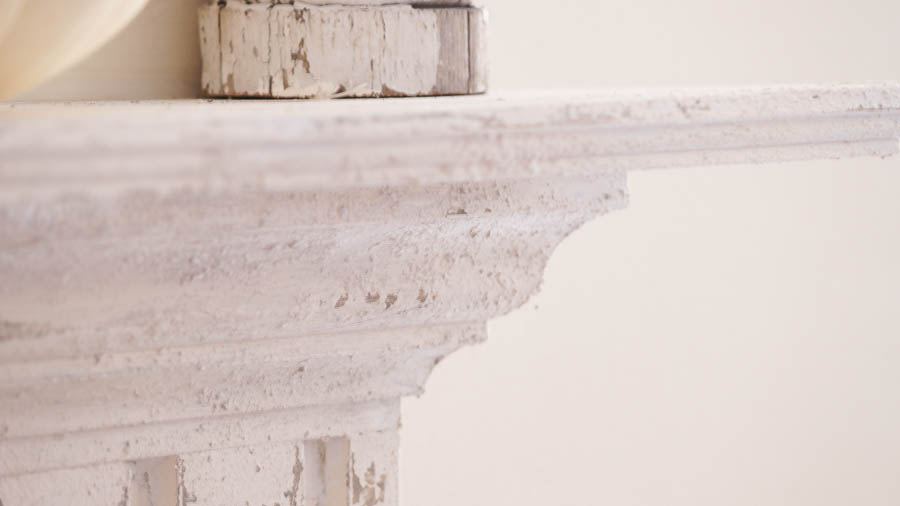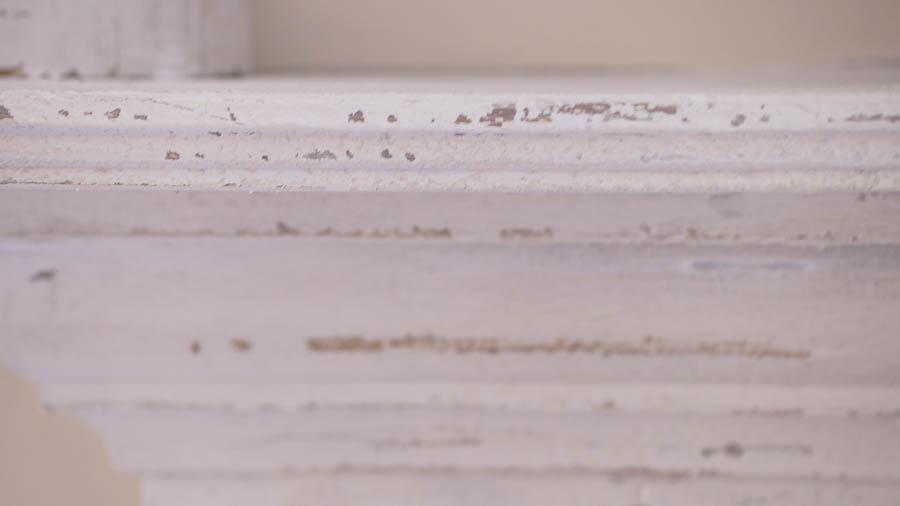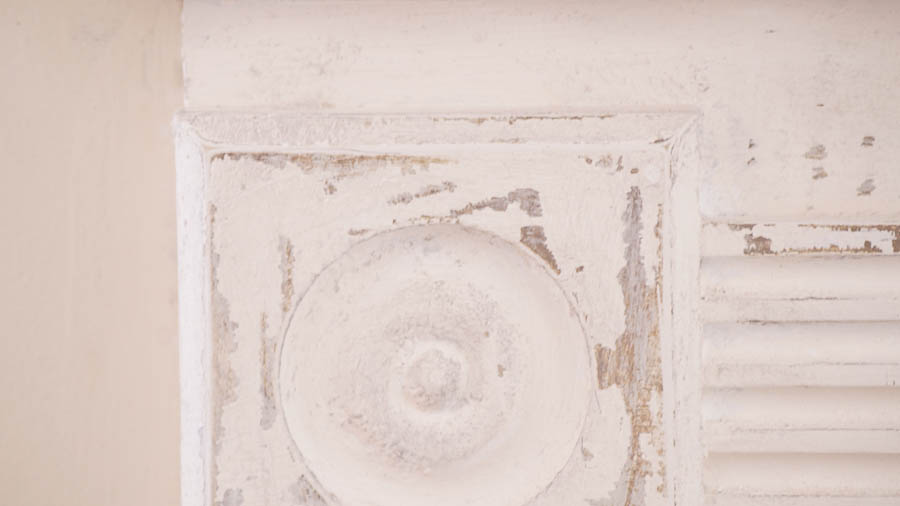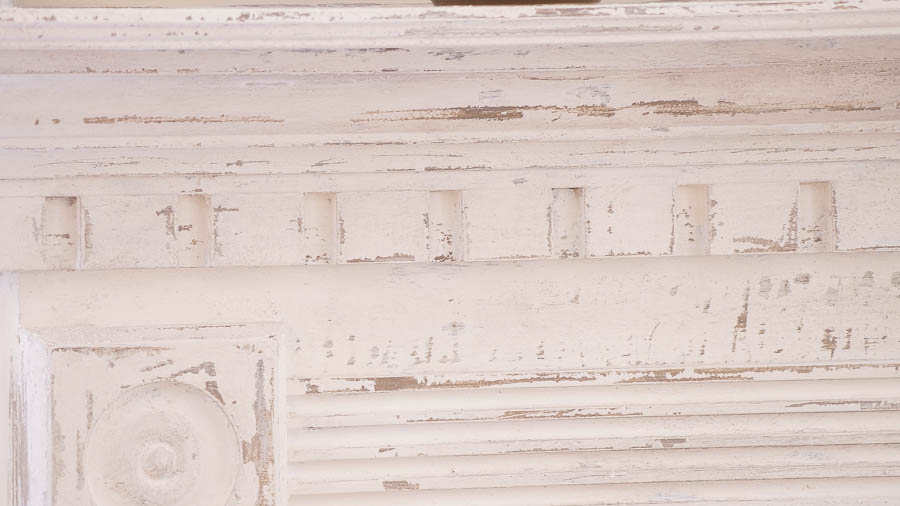 This is one of those projects that you cannot over do it. Have fun and create. Don't worry about perfection when you are creating imperfection.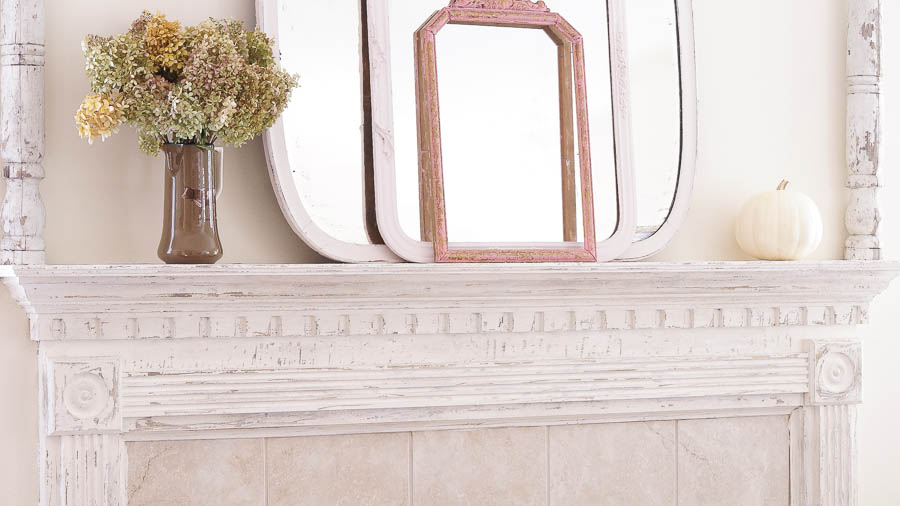 Here are your shopping resources for this post:
Save
Save
Save
Save
Save