How To Hang Peel And Stick Wallpaper
(This is a sponsored post please see disclosure policy)
One of my new favorite things is this peel and stick wallpaper from RoomMates Decor. When I tell you that it's super easy to hang I'm not kidding. I've added this wallpaper to my family room wall, my kitchen and now in our master bedroom. But this time I wanted to hang it horizontally. I was hoping to hang it horizontally in our family room but that's a little tricky as I have two windows and my curtain rods. Here are some tips on hanging this wallpaper vertically or horizontally. Make sure you read my other articles on how to add an accent wall using peel and stick wallpaper and reusable wallpaper faux wood accent wall.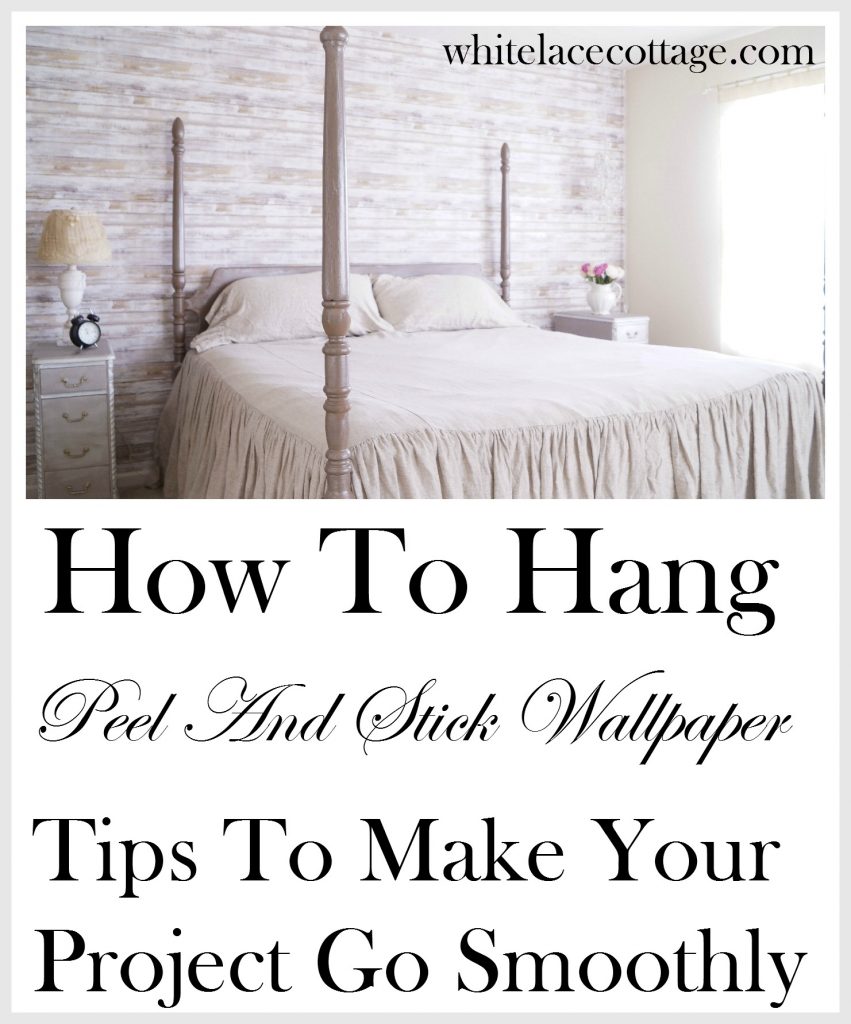 Tips On How To Hang Peel And Stick Wallpaper
If you are hanging it on a freshly painted wall make sure that you let the paint fully dry and cure for a few days.
Have a sharp knife ready for cutting the extra paper off at the corners and near the ceiling. A dull knife will not give it a clean edge. Depending on your project you may need a few extra blades as they will get dull fast.
Take your time and don't rush. This is a very easy project to do. But make sure you allow time to get the job done right.
If you are hanging this weathered wood pattern horizontally as I did make sure you have help. I did this on my own, but it was challenging. You'll need someone to hold the roll of paper as you are working on one end.
Take the time to smooth out the bubbles. Just like regular wallpaper you'll get bubbles as you are working with it. Pull up the wallpaper reapply it then smooth it out with your hands.
When I applied my wallpaper to my family room I had two windows to deal with. At the top of the wall I measured the space between the ceiling and the top of the window. Then I cut out the piece I needed making it a little longer. It's always better to make sure you have enough paper. You don't want to hang a piece and find out it's too short.
I always start in a corner and work my way towards the center. I'm right handed so I guess that's why I always start on the right side.
Make sure as you are hanging your wallpaper to get it as straight as possible. Walls are never even. I made sure to overlap my wallpaper onto the adjoining wall and also on the ceiling. Cut the excess off with your knife.
When cutting the excess off make sure not to press to hard or you will cut lines into your wall. To make my lines clean and straight I laid my knife on the wall as I cut my paper to keep it straight.
Don't over lap your wallpaper. If you do it can be tricky trying to take the air bubbles out because as you are straightening it, you'll be pulling up the paper underneath and messing that up. I'm telling you this from experience.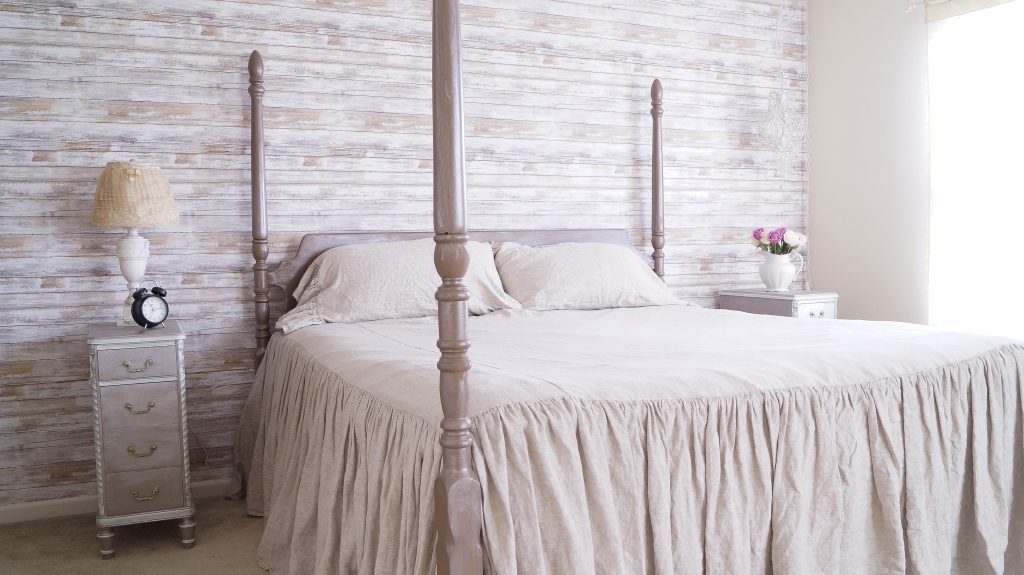 I love the way my rooms look with this wallpaper. It's given each room a new look and feel. The best part is that when I'm done with this look I just peel it right off of the wall. It's very durable so it can be wiped up easily. A good thing to know in case you are thinking of using this as a backsplash in a kitchen. Am I finished adding this to my home? I'm not sure I may have one more room that I'm going to add it to. But it will be a different pattern. I hope these tips on how to hang peel and stick wallpaper were helpful to you.
If you're thinking of using this peel and stick wallpaper I would highly recommend it. I've been telling all of my friends and family about it as well. It's a very easy and affordable way to update and change a room. You don't need to be a DIYer to do this. Right now RoomMates Decor is offering a 20% off plus a free gift. Enter the code Joy20.
Save
Save
Save
Save
Save
Save
Save
Save
Save
Save
Save
Save