Thrift Shop Decorating Tips
One of the best ways to save money is to purchase furniture and decor at a thrift shop. I've decorated 95% of my home with furniture, accessories and curtains from thrift shops. This is so easy to do, but you need to know what to look for and what to walk away from.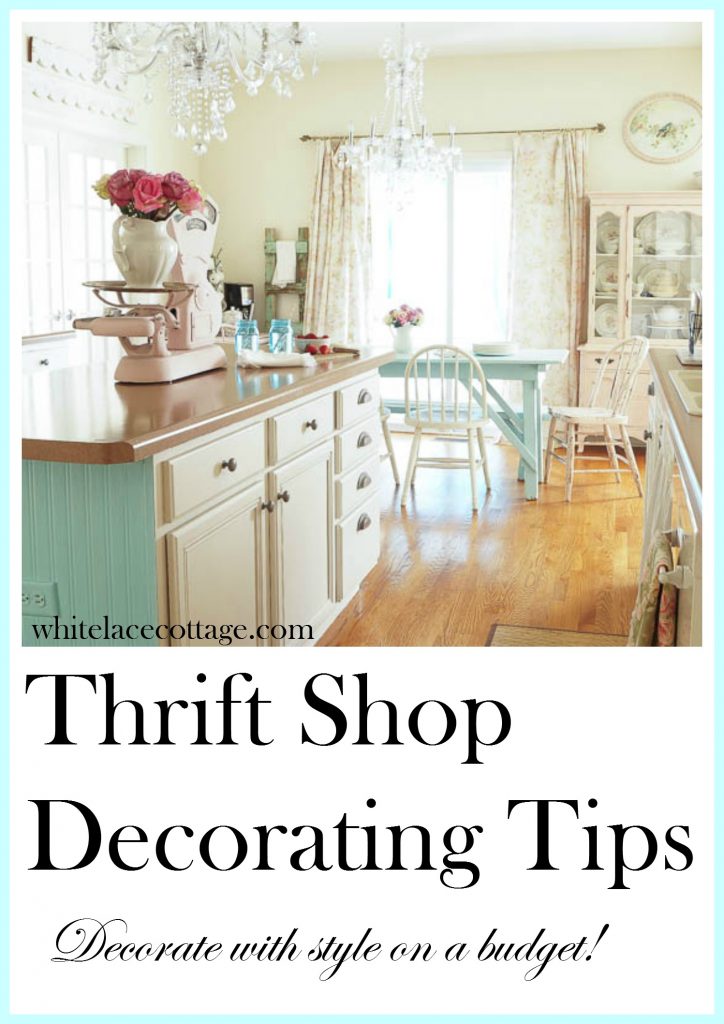 Furniture

I'm always looking at furniture when I'm treasure hunting at a thrift shop. If you want to save money while decorating your home than shopping at a thrift store for furniture is a must! Here are some things to look for if you find a piece of furniture but your not sure if you can salvage it.
Check for damage, such as structure on the legs, are they wobbly? Check the drawers do they open an close properly are they falling apart? And check the veneer can you repair it? If you are handy you can certainly fix those flaws. If not, pass it up. It doesn't matter how cheap it is, if you can't fix it what's the point of purchasing it.
Check for smells old used furniture can have some funky smells. If you find a piece that has funky smells I'd pass.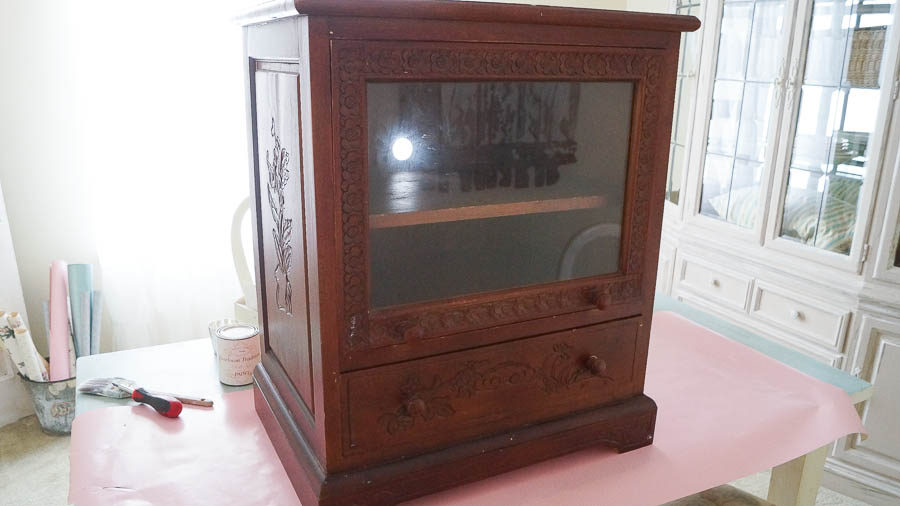 This was one of my recent thrift store finds. I really don't know for sure what this was originally used for. I think it might have been a t.v. stand. So why did I purchase it and what potential did I see? When I spotted this piece I knew that it could come to life with a little paint. And I knew that I could transform this into a wine cabinet a small china cabinet or a storage cabinet in an office. This wood is nothing special but it was in great condition. I love the details on it and adding paint and distressing would bring those details out. The glass was also in great condition but I had plans for that. You can read how I transformed this piece HERE.
If you find a chair that's in great condition but the fabric is dated and ugly don't pass it up. As long as it's structurally sound and the fabric is in good condition without rips. Always make sure you clean it well before painting it which includes using a vacuum on it. You can read more on this chair transformation HERE.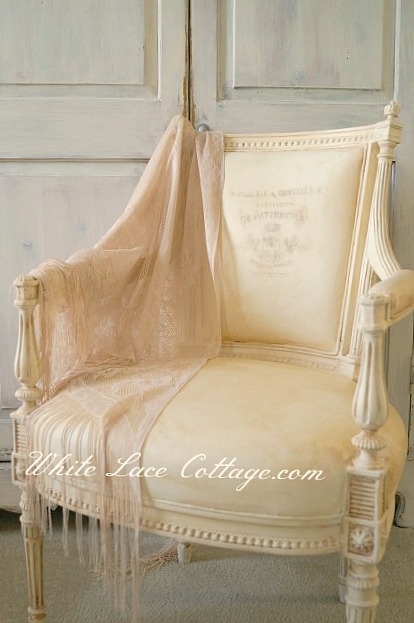 What if you find a piece of furniture at a thrift shop that is in wonderful condition but it has no details it's just plain. Well, how about adding appliques to it? If it's a dresser a table or pretty cabinet but it has no details appliques are a great solution and they can add lots of details to a piece. I added some to my kitchen cabinets which you can also apply these appliques to furniture. You can see how easy it is to apply these  HERE.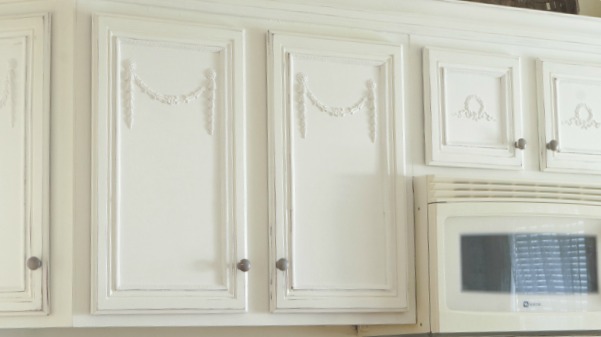 Another way to change a piece of furniture that's plain such as a dresser or a table with drawers a desk or even a china cabinet is to add new hardware. You can also update a piece of furniture by using alternating colors or add a stencil to a table or dresser. There are lots of things you can do to a plain piece to add details and it's very easy and cheap to do.
Let's talk about linens and fabrics
My favorite thrift shop finds have been linens. I always seem to find beautiful linens at the thrift shop. If you don't sew don't worry. Here are a few no sew projects you can do using linens or fabrics.
Decorating with sheets

Sheets can be transformed into curtains. Here's how to easily make no sew curtain.
Another use for a sheet is to repurpose it as a tablecloth. I've found so many beautiful sheets that work perfectly as a tablecloth. Especially for a long table such as the farmhouse table I have.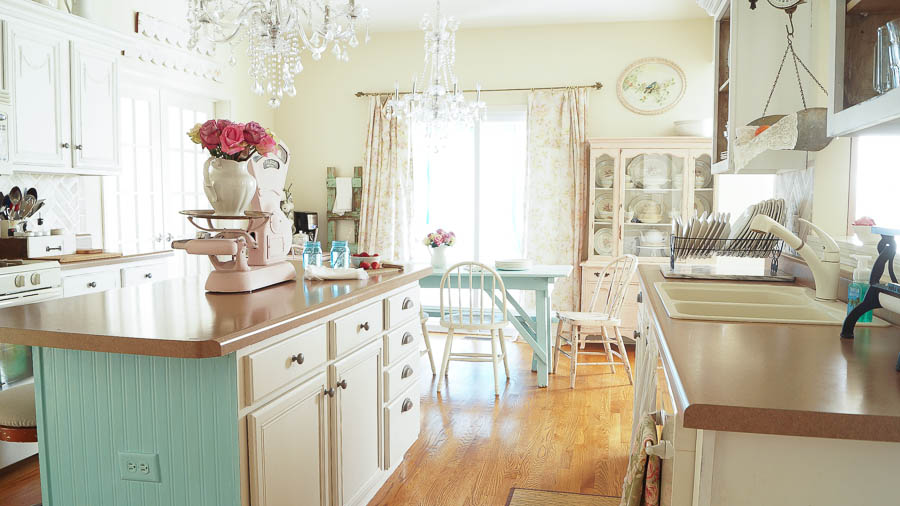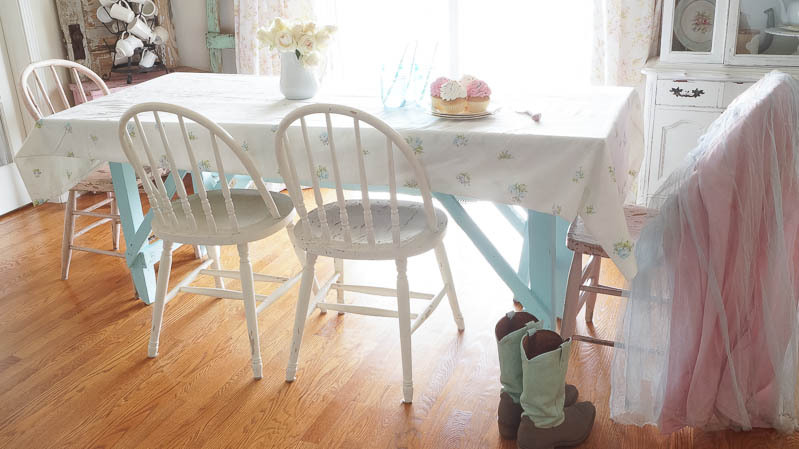 Pillow shams and cases
Pillow shams are another great thing to look for when treasure hunting. Pillow shams are an easy and cheap way to transform a sofa. Simply replace your back sofa cushion covers with king size pillow shams.
Pillow cases can be used to transform a regular pillow into a decorative throw pillow. You can also update your throw pillows by adding a pretty pillowcase on top of your throw pillow. Look for smaller standard size pillow cases. Just do a little tucking and you're all done! Simple and cheap! That's just a few simple ideas of how you can use those thrift shop linens.
Fabric and fabric samples.
Fabric can be used to make no sew pillows,curtains, and tablecloths.
Reupholster a chair with fabric.
Decorating with picture frames

Picture frames can be transformed into mirrors
Transform a wall into a work of art using picture frames
Frames can also be used as a creative way to display art. Add a frame to a all and hang a pretty plate inside, hang a bunch of dried flowers or a pair of Angel wings. The possibilities are endless!
I've even used frames for as part of my table centerpiece
In my daughters room I added a photo of her, and around that photo I added another frame. This gives it more depth and dimension. There's so much more you can do with frames.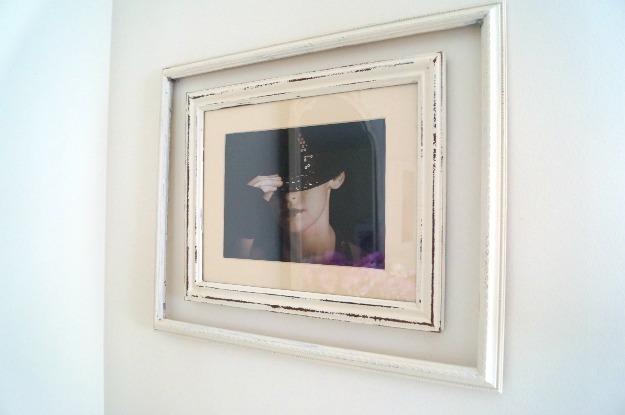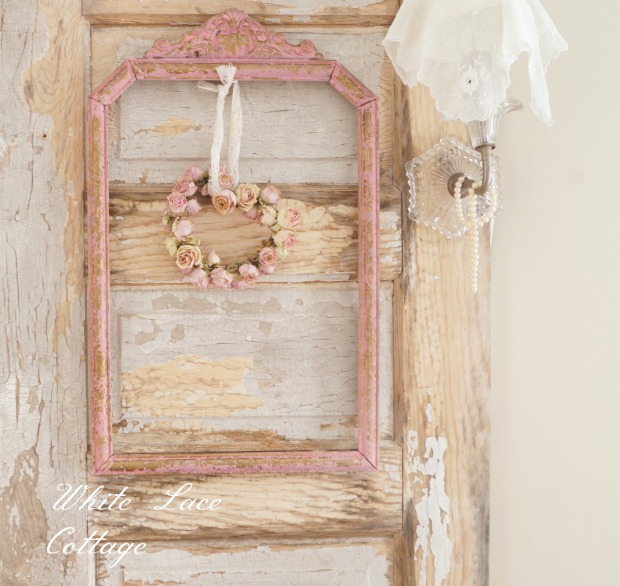 Make sure you visit the thrift shop next time you're thinking of changing things around your home. You will find unique pieces and you'll do it all on a budget.