No Sew Window Treatment
Making a curtain from a vintage sheet was the first thing that came to my mind when I spotted this cool vintage sheet. I fell for the soft faded colors, that are just perfect for my farmhouse kitchen. I bet you can't tell that my window treatment is actually a bed sheet.
My patio door has been a challenge when it came to adding a window treatment. I needed some privacy, but I didn't want to add blinds to this door. This bed sheet was the perfect solution.
(This post contains affiliate links, please see disclosure policy)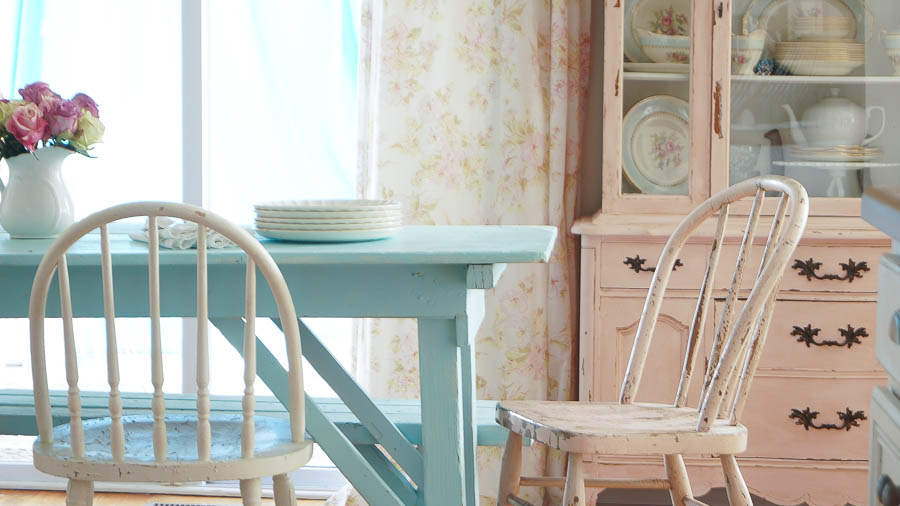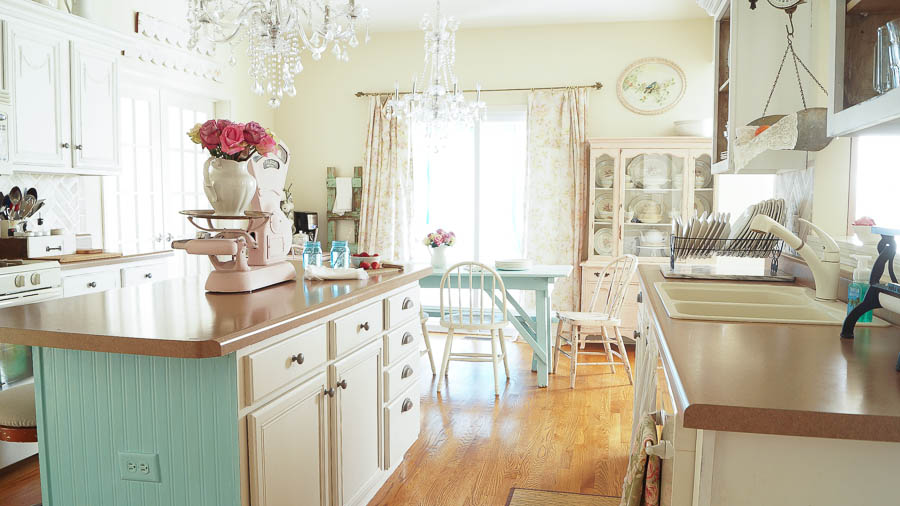 As you know or maybe you don't know, that I don't sew. Not because I can't sew, but I don't have a sewing machine yet. I know, I know, I need to get a sewing machine! I know how easy it would be to sew easy things like curtains and pillows. And I did take a sewing class in high school.
How To Make A No Sew Curtain
This is so easy to  make that's it's silly. Seriously, if you don't sew I'm going to share a HUGE secret with you. Are you ready? My secret to making these curtains, hemming curtains, or even making a pillow is this stuff called Heat and Bond. I love this stuff as much as I love my hot glue gun. I've shared that my hot glue gun is my best friend and it truly is!
So let me show you how ridiculously easy it is to make this new sew curtain. First I folded my sheet in half and cut it down the center. This is a king size sheet so it is quite large. Next, I folded over the edge and used iron on webbing/ heat and bond to give it a crisp clean look. Then follow the directions on this heat and bond. And that's it! I told you that it was super easy to do. I think it literally took me 10 minutes to make this sheet curtain, I'm not even kidding!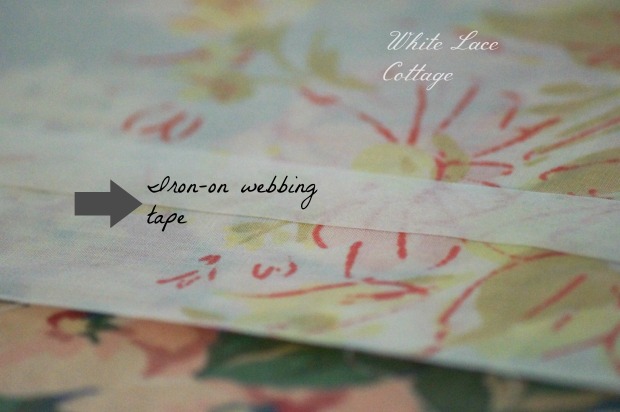 Hanging these curtains is super easy too! I already had curtain clips so I just clipped these on my sheet and hung these up. Yes, it was that simple!
If you feel like this is too sheer, buy a painters tarp, then using the curtain clips, clip the sheet and painters tarp together. This will give you a light blocking curtain.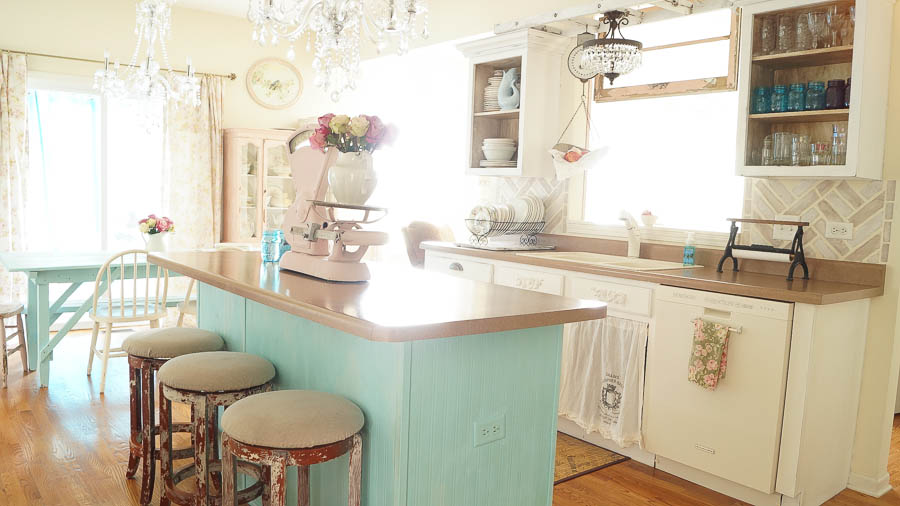 You can watch this video below to see how easy this is to do.  I used this same heat and bond to hem my daughter's valances that I found at a thrift store.

Shopping Guide: