Repurpose A Desk Into Two Side Tables
I've been searching for about a year for the perfect old vanity table that I could repurpose into two side tables for our bedroom. I got this idea while shopping at one of our favorite shabby shops in Lake Geneva Wisconsin.  I actually asked to purchase the tables, but they're not for sale. Which is probably a good thing, because I'm cheap and I'm sure they would be expensive.
A month ago, while I was preparing for my vintage sale, as my daughter and I were taking things out to the garage for set up, I had a ah-ha moment!
We were carrying an old desk out that I no longer used, and while carrying it I noticed the two ends of the desk looked like two side tables. Similar to the vanity that I had been seeking.
Seriously, how did I not think about using this desk to repurpose into two side tables? At that moment, the light bulb in my head went off, I told my daughter, we're not selling this I have plans for it!
So, to repurpose this desk into two side tables, I needed to cut this desk in half, cutting the middle section. Easy right? Well,  I've never used a circular saw before.
I started researching on what kind of a saw to use. I found that a circular saw would be the best. I purchased one, but but as I started using it, I was suddenly terrified!
(This post contains affiliate links, please read disclosure policy)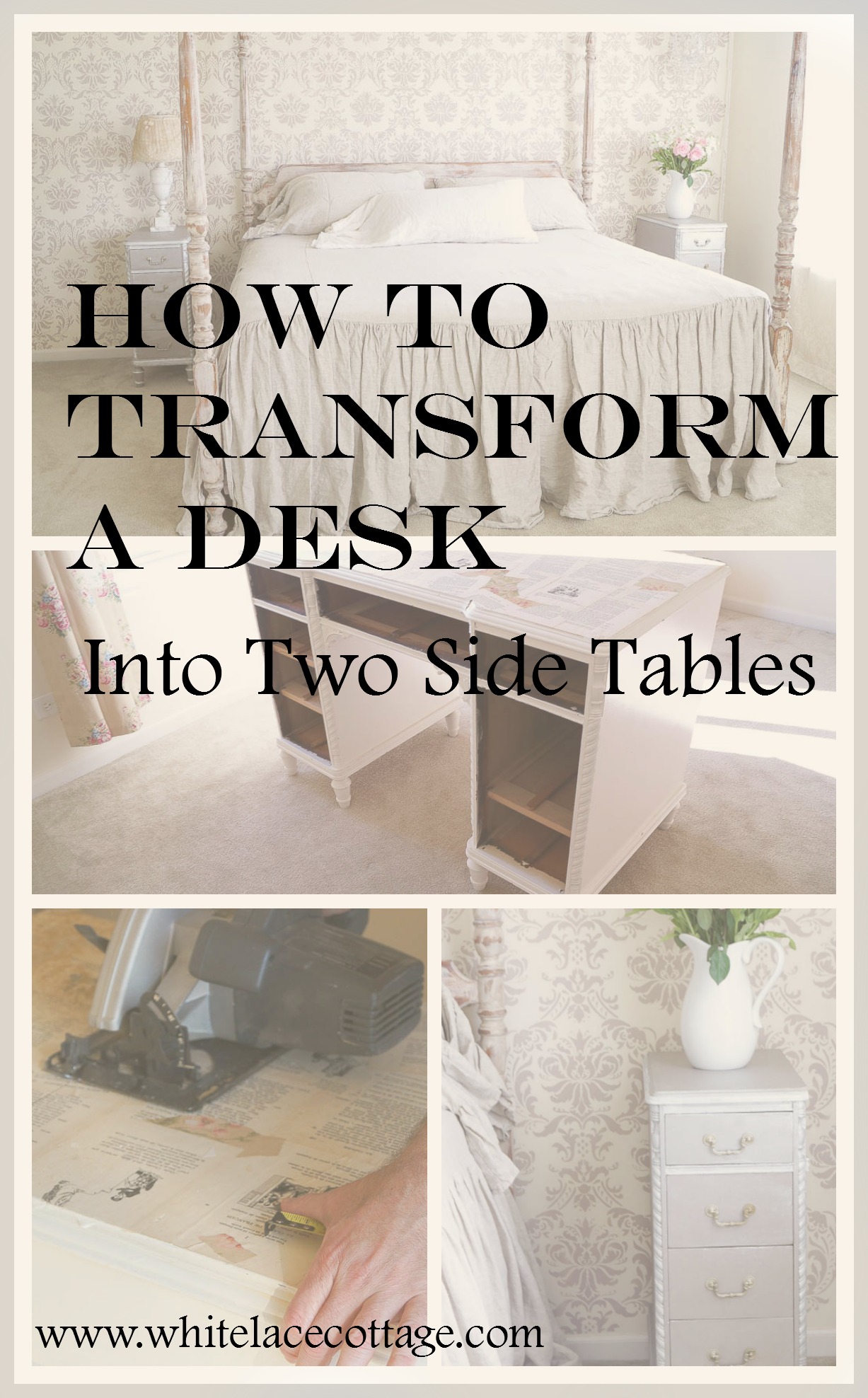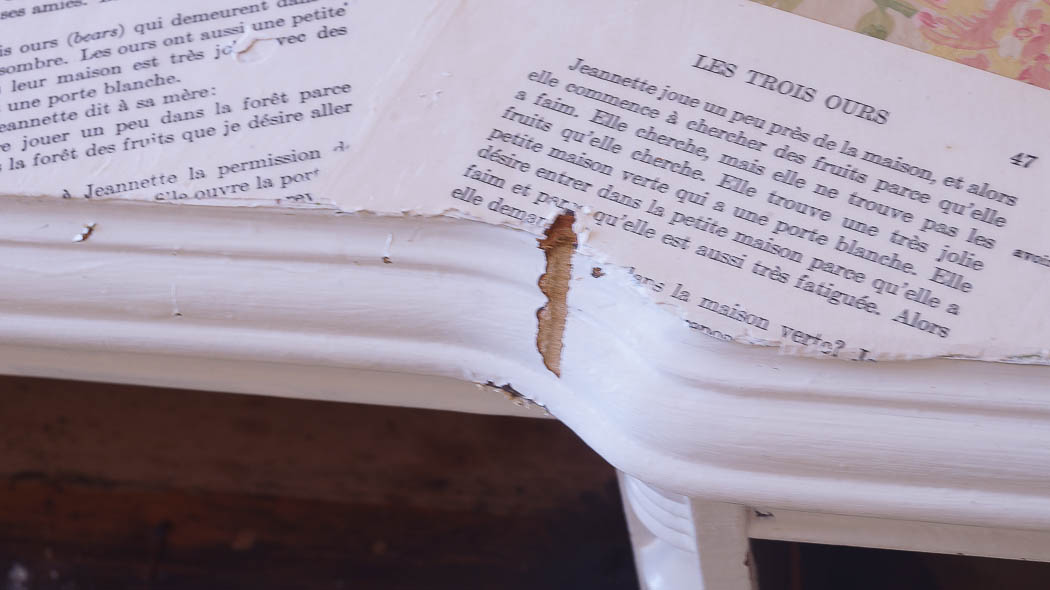 I stopped and didn't proceed. That's my tip of the day, if you're not sure about using an electric tool don't do it, and ask for help. I reached out to our neighbor, and he gladly helped.
So let's get to it! Today I'm sharing part one of this project. Tomorrow I'll share the details on how I painted these tables and what I used.
** Before starting read my disclosure policy! If you're not comfortable using a power tool, don't!**
Step By Step How To Repurpose A Desk Into Two Side Tables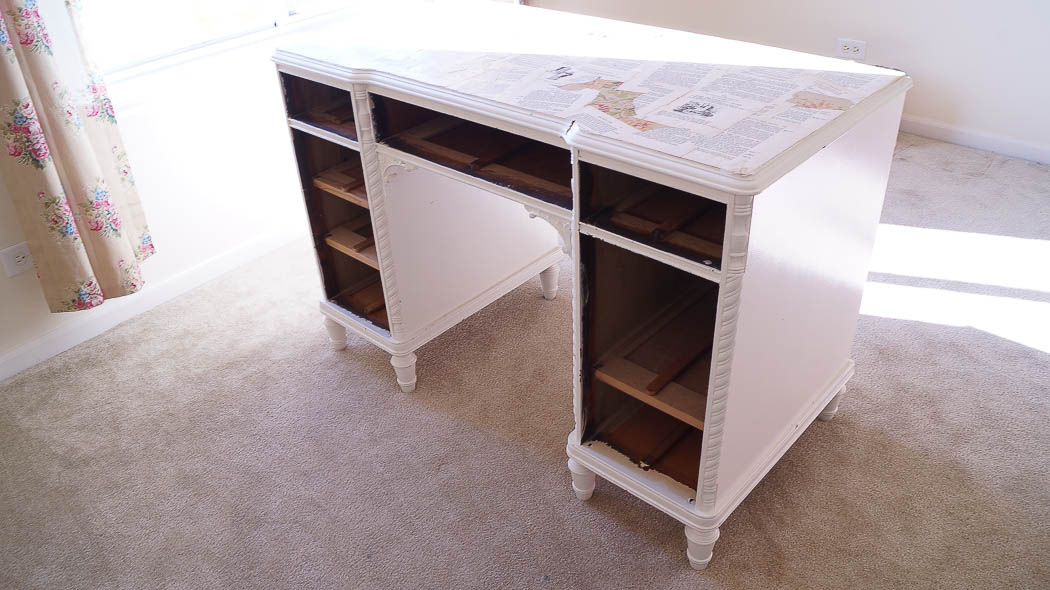 Measure where you need to cut your desk and mark it. Make sure to measure twice.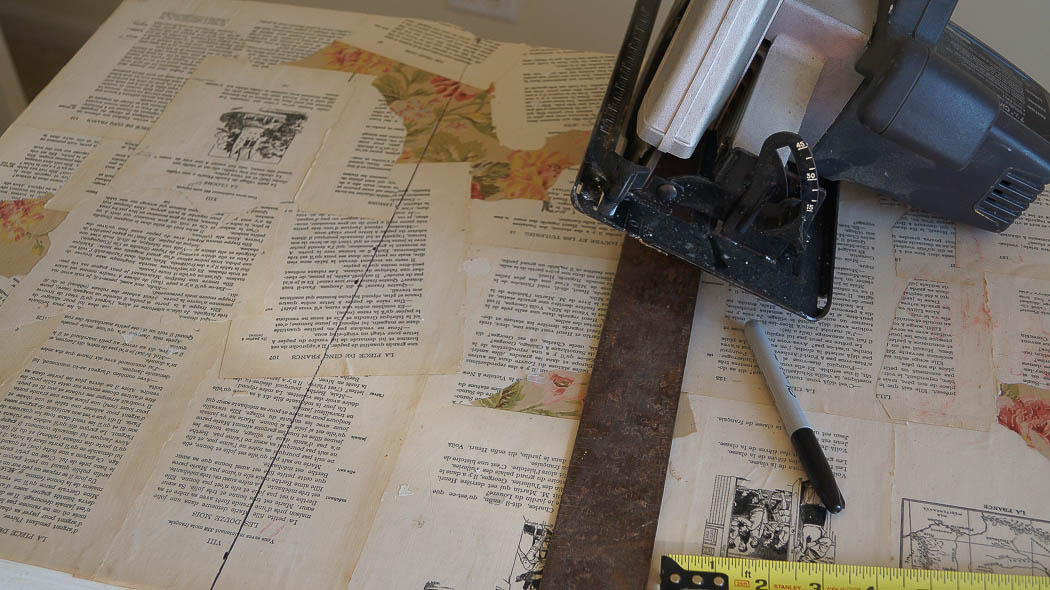 Using your circular saw, cut on the line you made with your measurement. This is a Craftsman circular saw.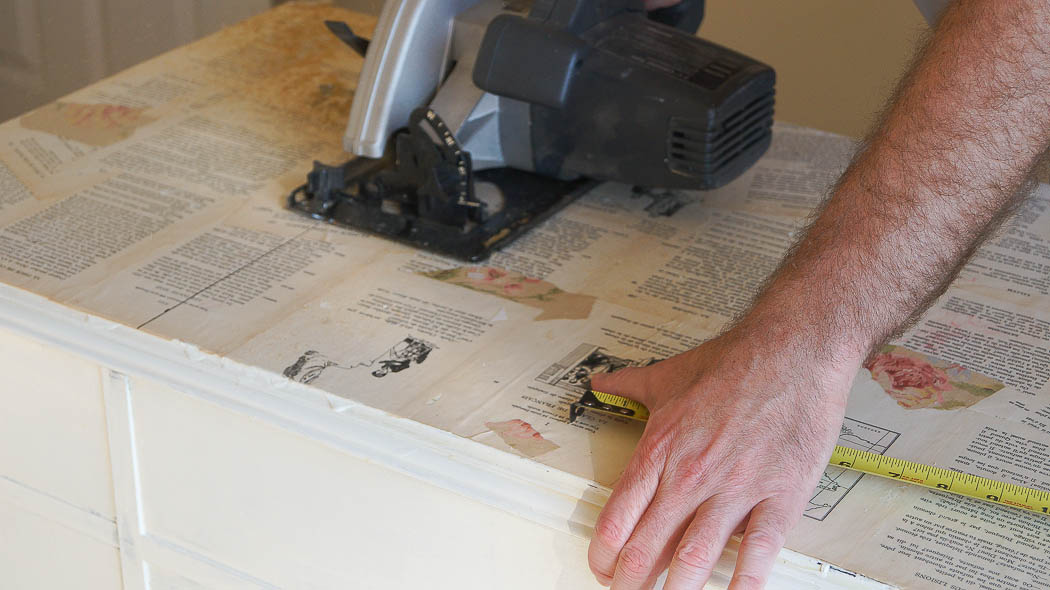 Once you cut your first piece, measure the other side and cut that piece using your measurement line as your guide.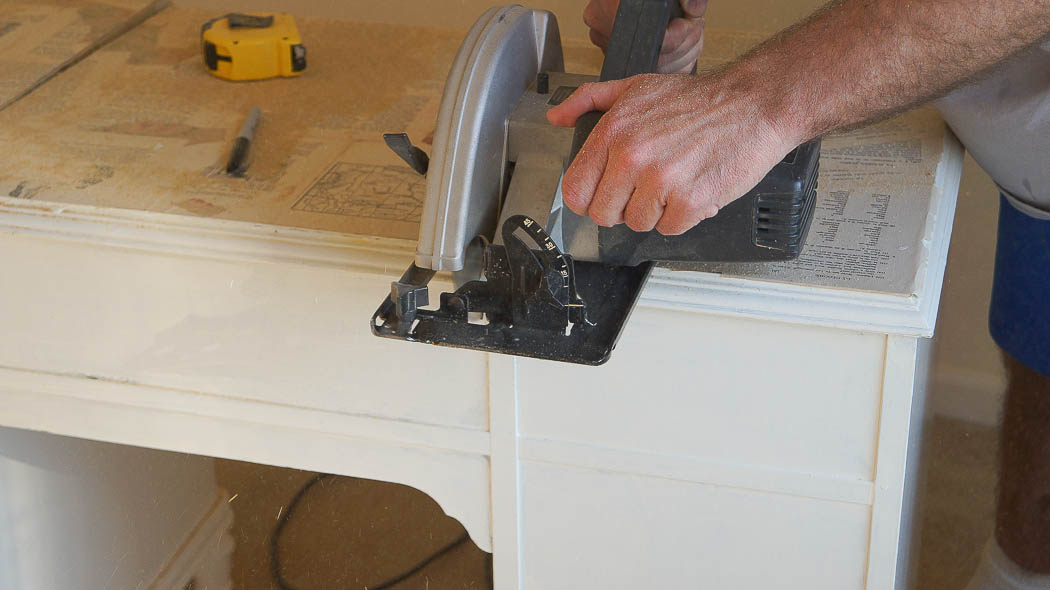 Now that both sides are cut, we needed to cut the center portion.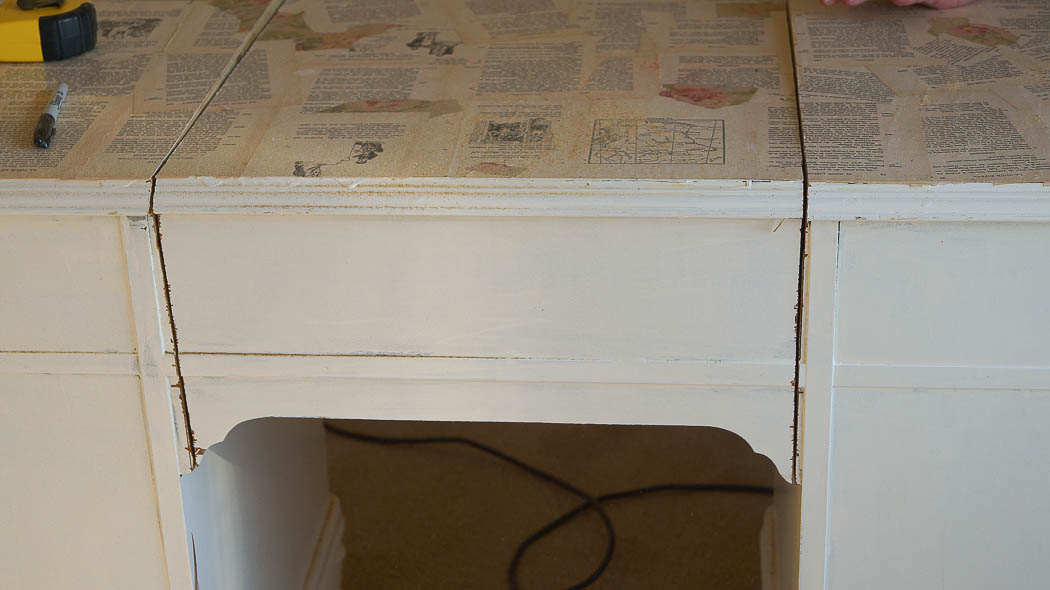 He ran the circular saw down the back of the desk. The center portion was ready to come off.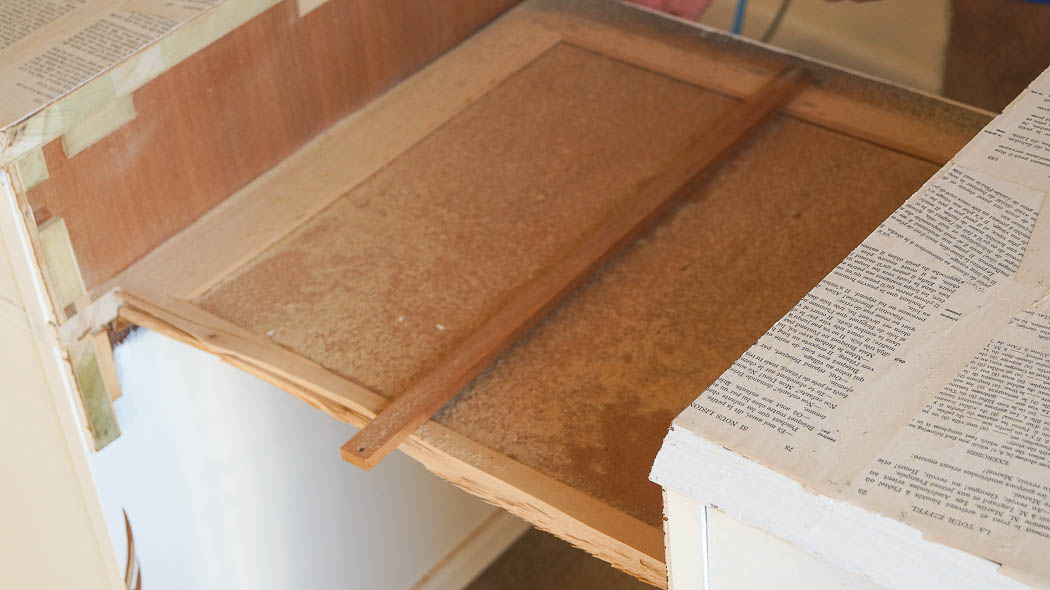 Next, he used the circular saw to cut the center. I'm sure there are other saws that can be used on this part. But he was able to use the same tool. This got pretty close to my piece, but we had a little that didn't come off, so I used an old screw driver and chiseled it off.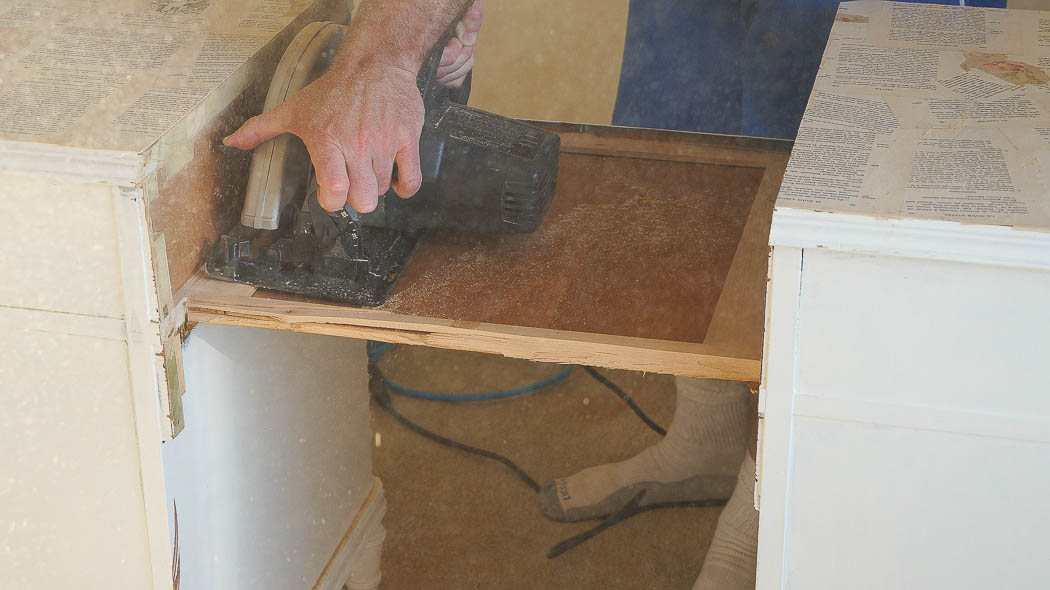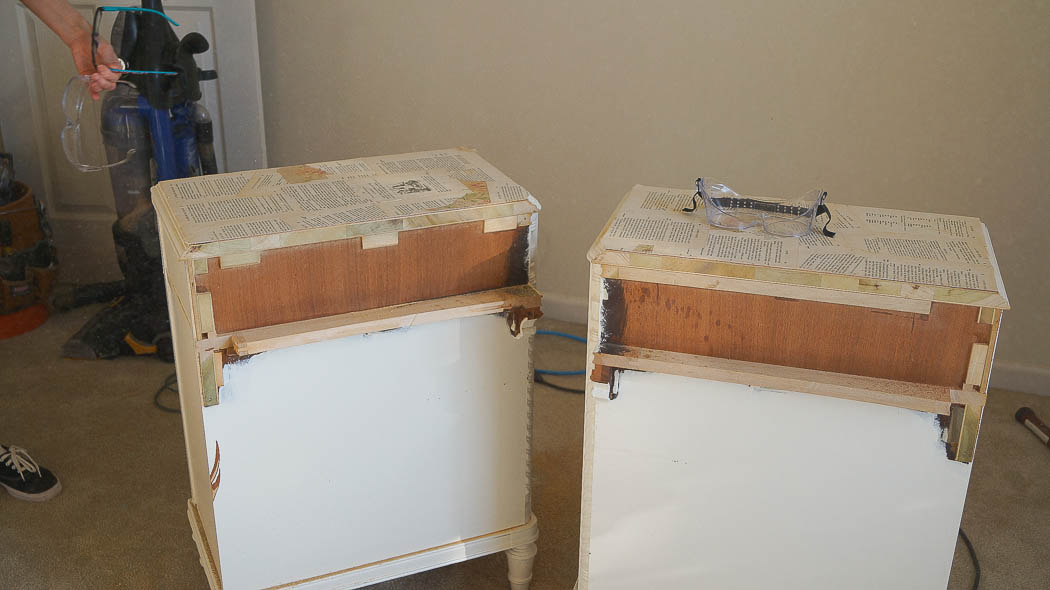 You can see we did this inside my house, probably a dumb idea on my part. But the desk was heavy and I didn't want to deal with taking it down the stairs outside. And this room is my empty studio, the carpet is going to get replaced, along with a coat of paint.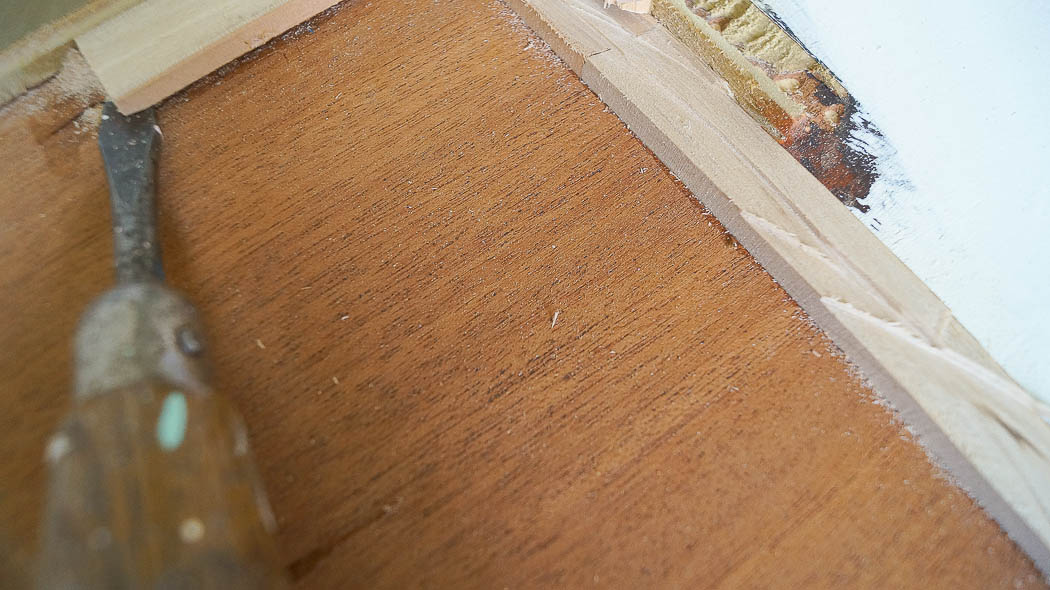 Okay, once those pieces were off, I was left with a gap on each table.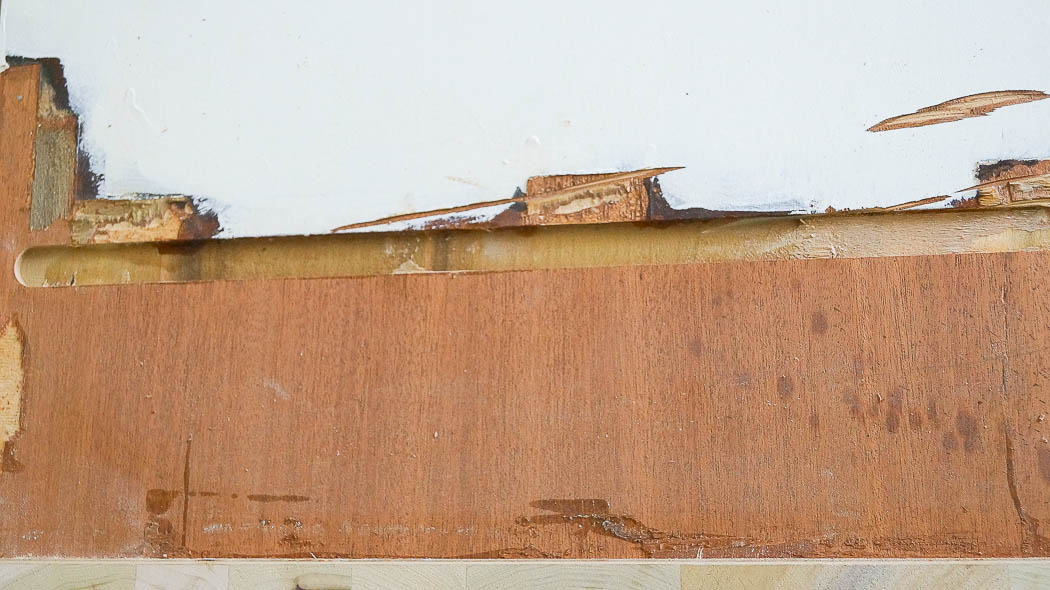 To hide that gap, I decided to add a piece of trim to each piece. I only added this one side, I didn't feel it needed it on both sides of each table. I thought it would have been a little too much decorative trim.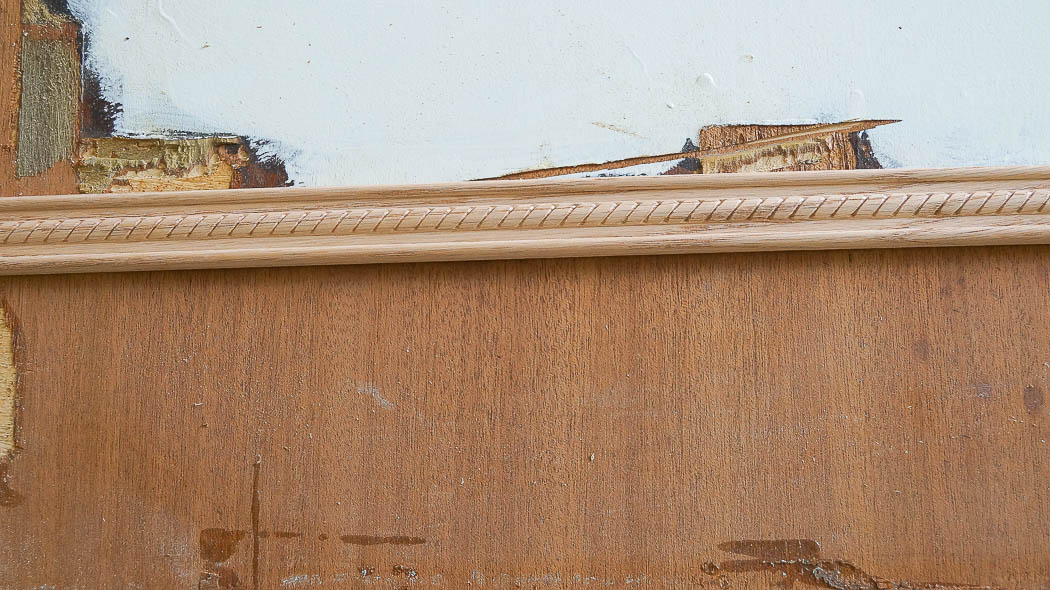 I used Gorilla Glue wood glue to adhere this to my piece. If you've ever used gorilla glue, than you know how strong this stuff is.
Next, I  took a few finishing nails and nailed them on my trim to keep it into place.
And here's my finished tables.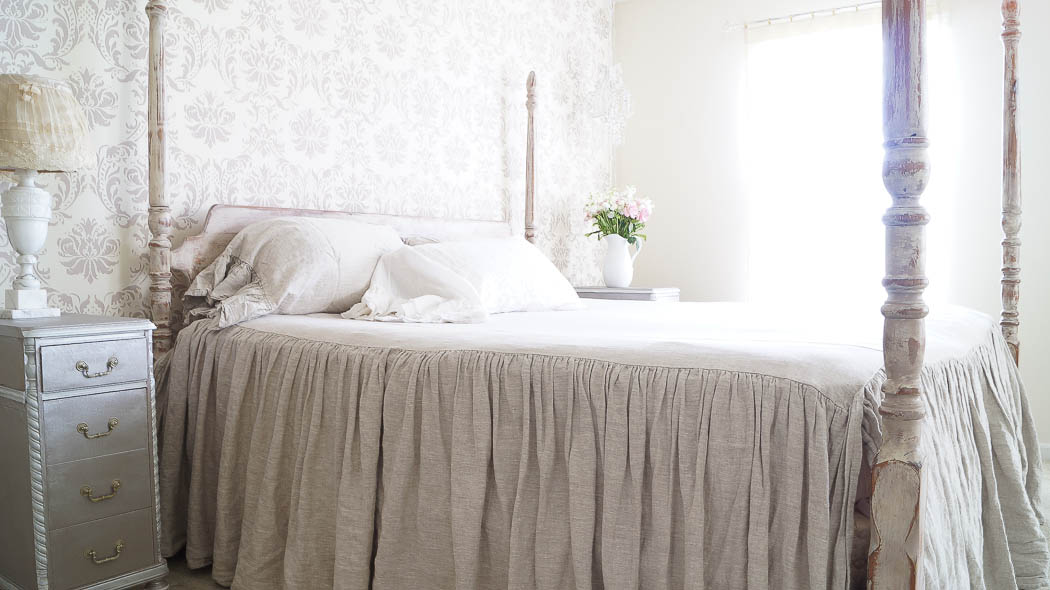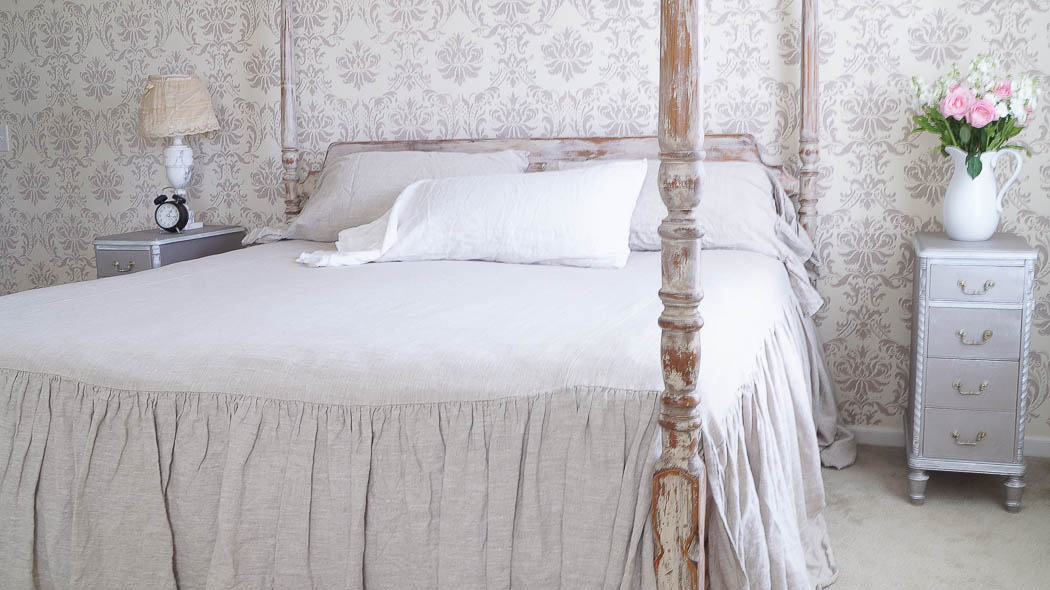 I love the color used on these tables, and I'll share the details tomorrow. You can see I've been simplifying my home. But it still has style, it's just very simple.
That stencil on my wall is from Cutting Edge Stencils, you can read about that here. Those flowers are fresh, cause that's how I roll.
My bedding is from Ticking and Toile, she has a beautiful etsy shop!
So what do you think about my side tables? Would you ever use a power tool? And if you have share which ones you've used.
Shopping Guide:
Anna Damask Stencil Cutting Edge Stencils
Save
Save