Things To Do In Kentucky
Before I talk about things to do in Kentucky, I wanted to share why I was in Kentucky. A few weekends ago I attended a Heirloom Traditions Deminar in Kentucky, and it as so much fun!
Paula Blankenship had asked me to share a demonstration. This was one of the first times I've ever done something like that. I was a little nervous, but managed to do it. If you had told me years ago that I would be speaking in front of a group of people I would have laughed in your face.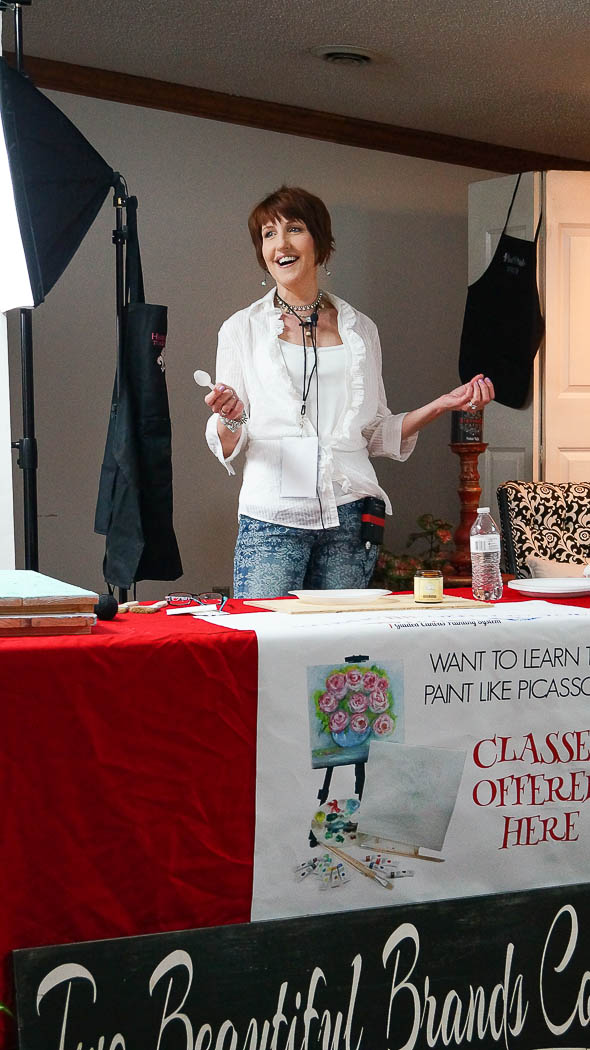 I wasn't always outgoing. When I was a child I was very shy in group settings. Not so much with people, but I hated getting up in front of my peers, that was scary!
I'm sure you remember those days of getting up in front of the class to speak. That was awful!
Attending this deminar meant that I had to get on a plane all by myself, I haven't done that since I was 18. And something you may not know about me is that I don't like flying. But, I do it because I know how much I would miss out of if I didn't fly.
(photo L-R, Paula, Me, Tracey)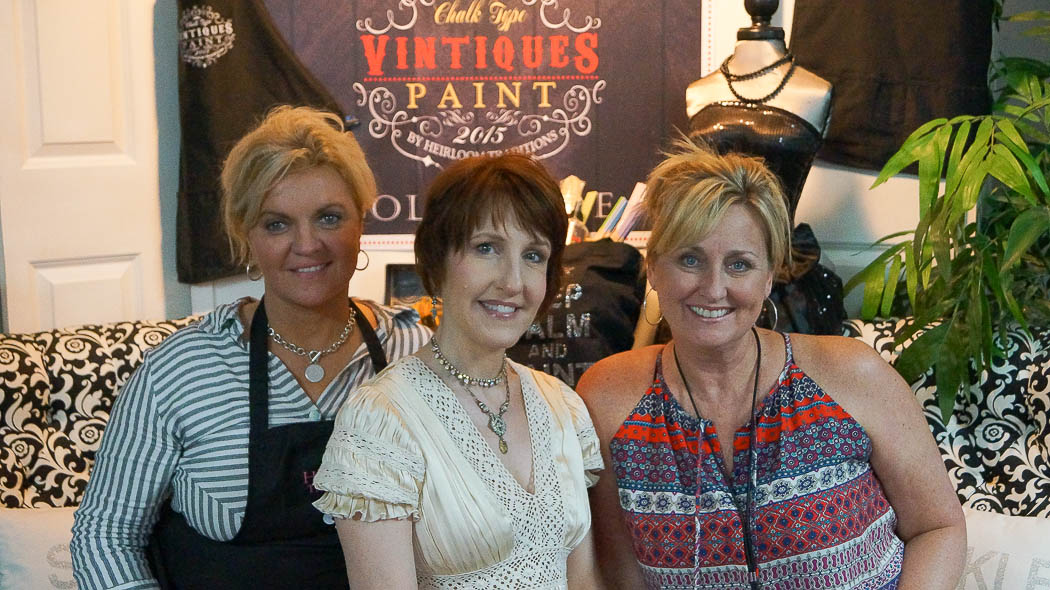 This will make no sense at all when I tell you this, but I'm sharing my true feelings. Even though I don't like flying, I really enjoyed flying to Kentucky and attending this deminar. See, I told you it didn't make sense. But I really did enjoy the flight going and coming back. And I look forward to flying again. Maybe I'm getting over my fear of flying? I've been on a plane many times over the past 17 years with my family. Mostly to Florida, and Disney world.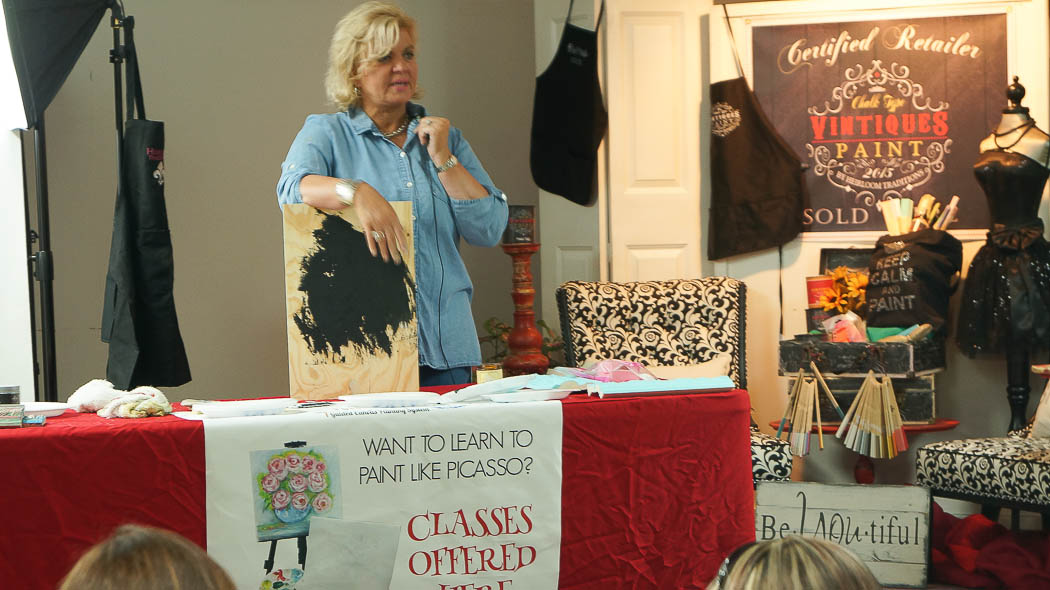 Let me tell you something you may not know, but I am a southern girl at heart and was meant for southern temps. On the first day of the deminar, the building we were in lost air conditioning. The temperature was in the 80's. We were in an old church that's being converted into the main offices for Heirloom Traditions paint.
I was the only person in that room that wasn't complaining about the heat, because I was in heaven, enjoying it all. Yeah, I'm a little crazy I suppose. I really love heat and humidity and was in total joy being there!
My friend Tracey from Traceys Fancy was attending this seminar as well. We had a little break in between lectures and demonstrations and we decided to head up to a local winery. That's what got me thinking about things to do in Kentucky and why I need to return. The drive to the winery was breathtaking!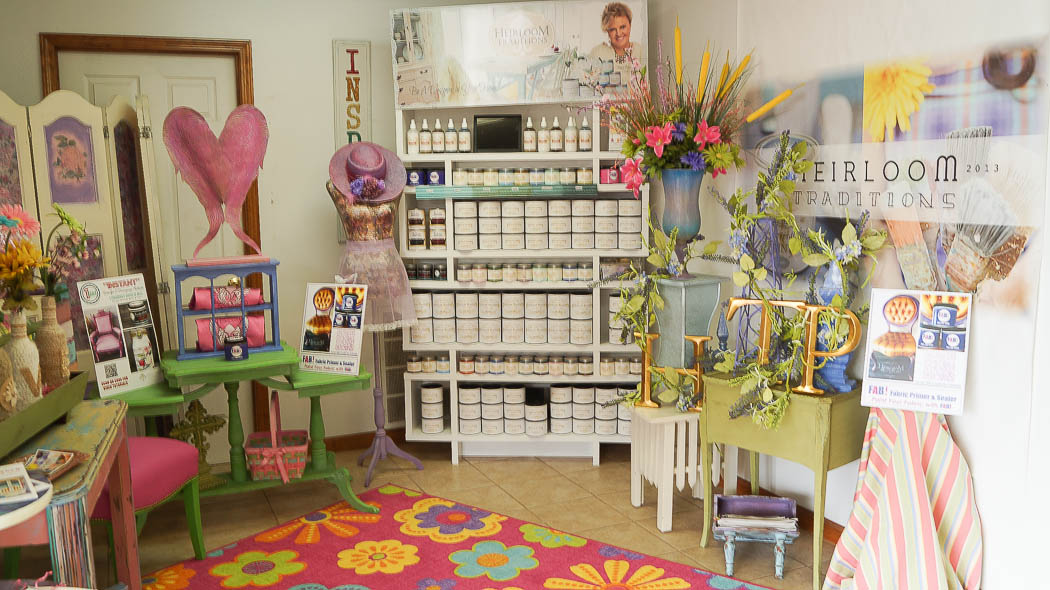 I learned so much from this deminar. We watched several demonstrations from Paula. She's an amazing artist, I could watch her work all day! You'll have to see her YouTube videos. I'll add one to the bottom of my post so you can watch her in action.
I also enjoyed listening to several speakers talk about the business side of paint. And so much of what they shared translated into my blogging business. They were all so inspirational.
The time went by way to fast, it was so nice meeting so many creative souls. I look forward to next year's deminar.
After this brief visit to Kentucky, I decided that my family needs to visit this beautiful state. I started researching on things to do in Kentucky and I found these places to visit. I guess we would need to decide where to go for sure. But here are a few of my favorite finds, and places to visit in Kentucky.
Kentucky is a beautiful state! I'd love to return and visit a little more. When I started searching for things to do in Kentucky here's what I found. You can click on each one to find out more info.
So now that things are settling down, I'm hoping to start some projects. One of my projects will involve using a circular saw. I'm a little nervous, since I've never used one before and neither has my husband. So, I'm seeking out some help in learning how to use the saw before starting my project.
Are you working on projects or getting ready for summer travel?