How To Dry Brush Furniture Using Wax
Dry brush technique is a super easy way to soften the look on a painted piece of furniture. You can achieve this look several ways. Before I share my wax technique that is foolproof let's talk about the other ways to achieve this look. (This post contains affiliate links please see disclosure policy)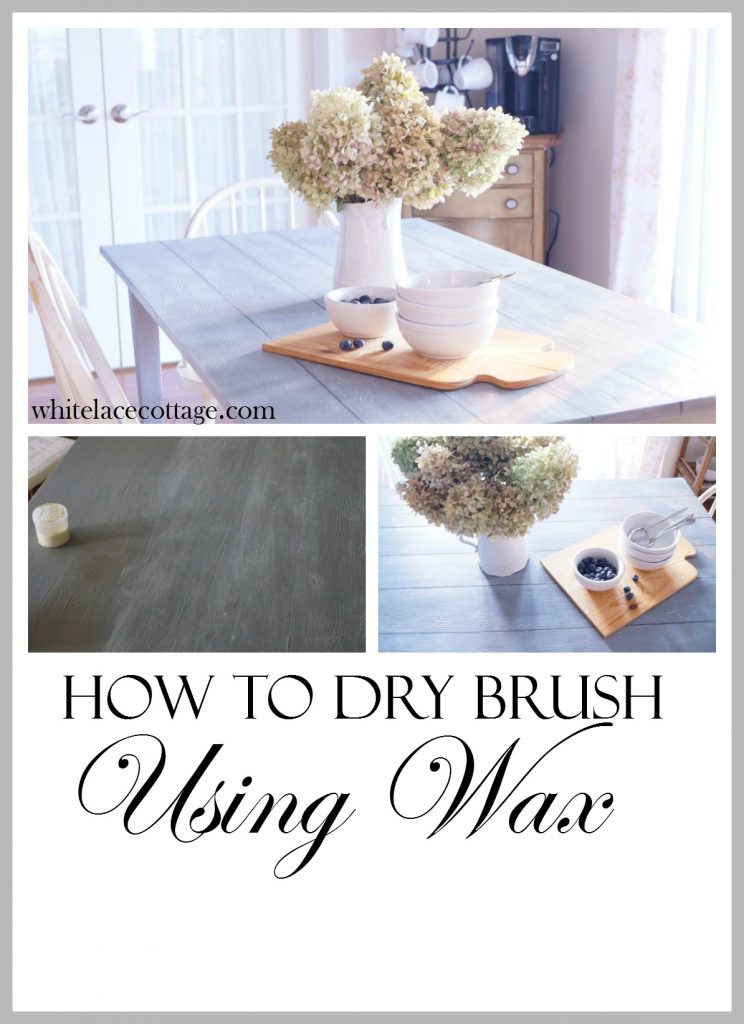 How To Dry Brush Using Paint
To dry brush a piece of furniture using paint you will begin by dipping your paint brush into your paint. Use very little paint on your brush. That's why it's called dry brushing. If you feel you have too much paint on your brush after you remove it from your container wipe it off on a old clean rag. Start applying your dry brush to your painted piece of furniture using long sweeping motion. Don't apply too much pressure or you will end up with dark blobs of paint. Keep moving along on your piece using these long sweeping motion until your piece is completely covered. Don't go over the same section to cover it more because you will over do it and you won't have that subtle dry brush look.
Dry Brush Using Water
You're probably thinking what in the world is she talking about. Dry brush using water,  what's the point? This is a cheating method that will give you the same look but you're using a little water. You apply your paint the same way that I shared above but you will spray a little water on your brush or your piece. This is the part that you'll have to experiment with. Don't over use the water, use very little. Make sure that as you're working on your piece of furniture you continue using long strokes. At the end of this post I included a short video so you can see this method.
Dry Brush Using Wax
If you're not sure about the methods I shared above here's a very easy way to get the look of dry brushing without actually dry brushing. Here's what you will need.
Paint your piece the color of your choice. Then using a wax brush dip it into your wax. Apply your wax in a long sweeping motion going in one direction. Take your cotton rag and wipe off the excess wax. But don't take too much off. You want that white wax on your piece. Let your wax completely dry then buff it to a shine. You can also apply a coat of water based top coat. I use Heirloom Traditions top coat.
This is what the table looked like before I repainted it. You probably remember it as I shared it several months ago. This is the table that I created a faux plank look. You can read about that HERE.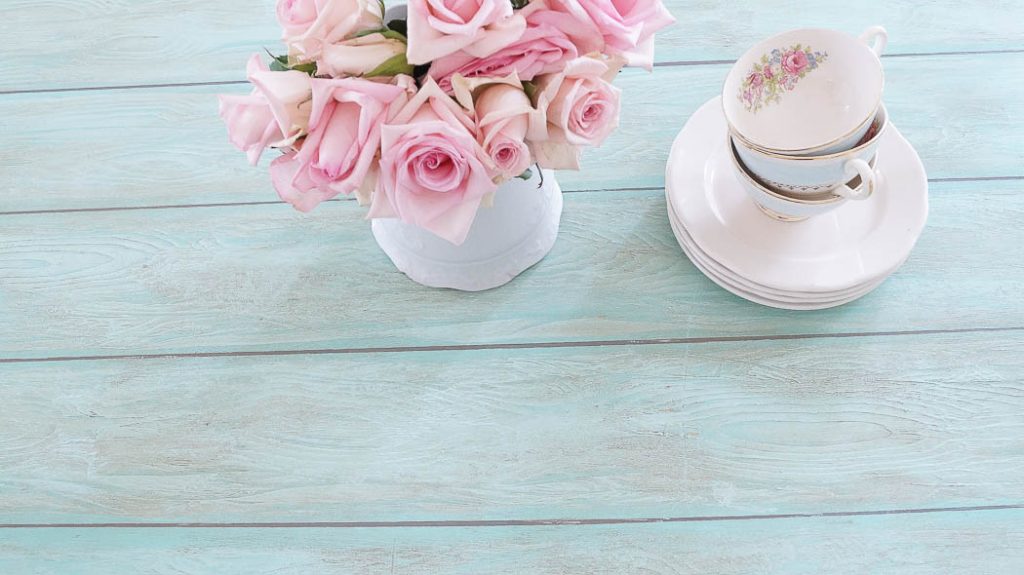 I wanted to keep this faux plank look but I needed to change the color as it wasn't working with the changes I'm making in my home. I painted it Thunderous also from Heirloom Traditions paint.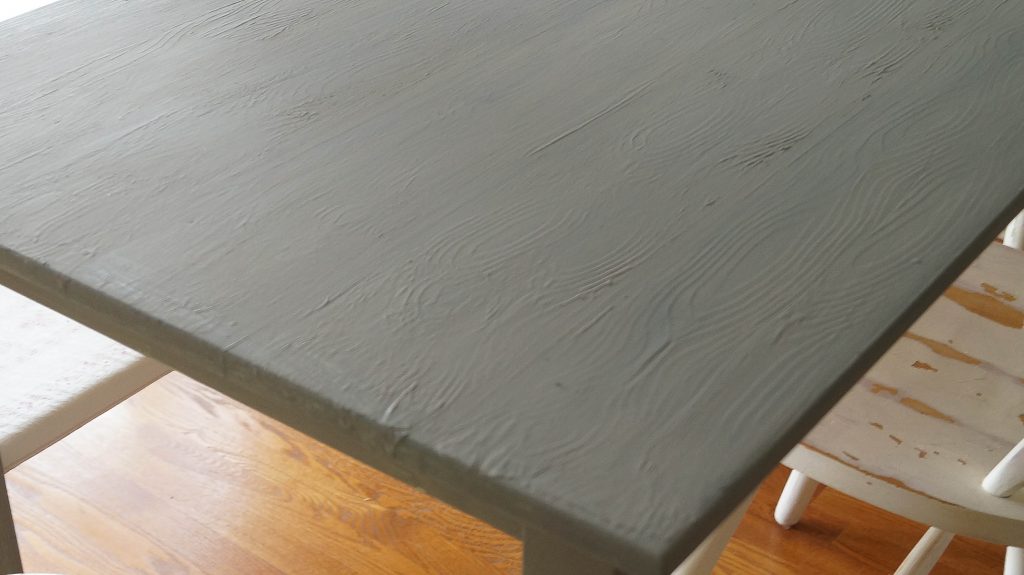 Once I was finished painting my table I applied my White Lime soft wax to create a dry brush look. You can see the difference that adding this wax makes on this table. The left side has no wax yet but the right side does.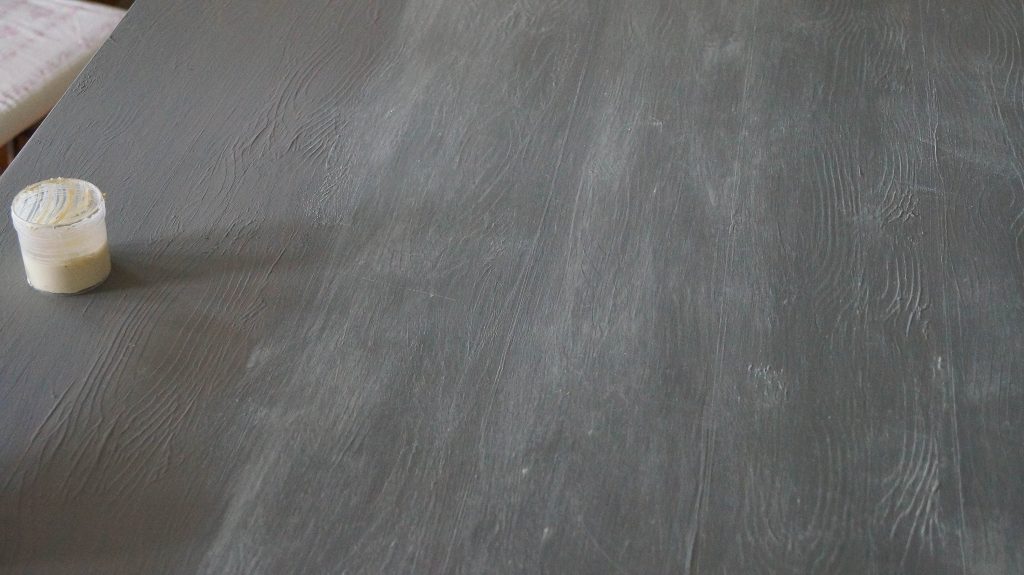 After I wax/dry brushed it I needed to add the lines back that I created to make it look like planks. I taped the lines using painters tape. I didn't measure as I could still see my original lines. You're probably wondering why I didn't dry brush after I added the lines. The reason that I didn't is because I want the lines to appear darker. Adding the wax on top of the lines would have lightened them. The lines created a faux shadow making it look more realistic.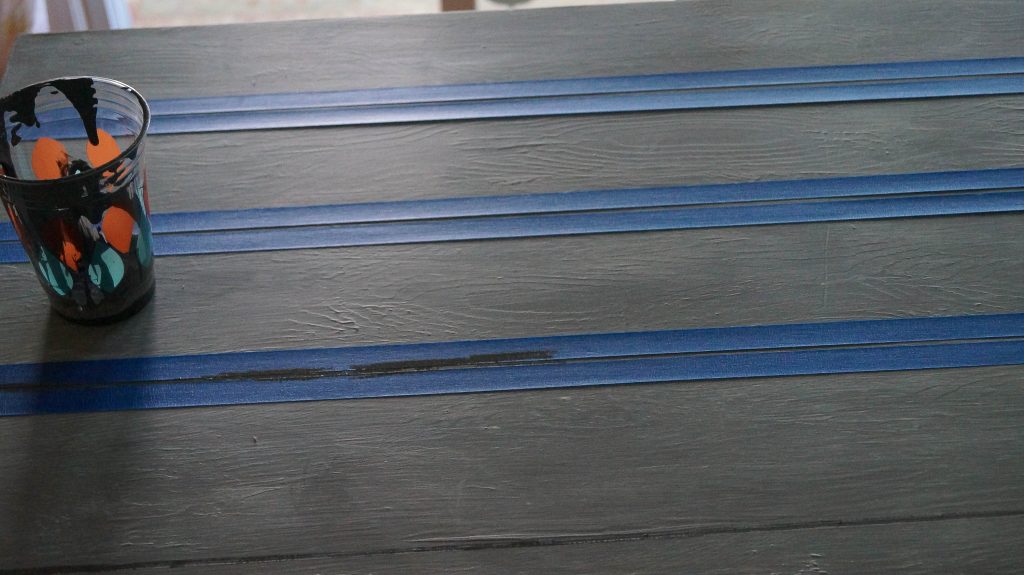 At this point the tape was not adhering well due to the wax. I applied a mixture of Black Bean and Thunderous both from Heirloom Traditions paint. Using a paint brush I applied very little paint in a light stippling motion. I didn't press too hard because I didn't want the paint to bleed through.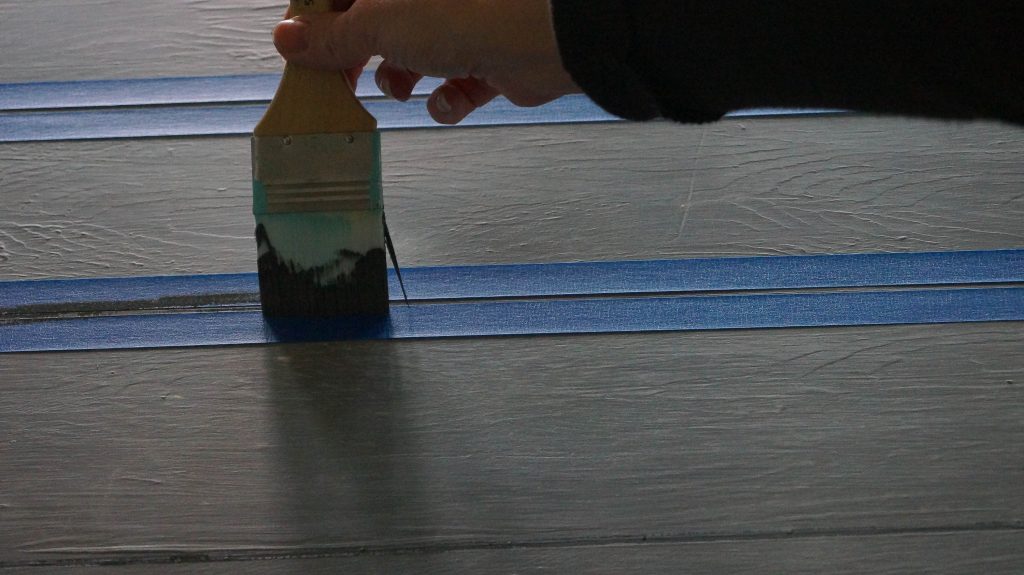 And here's my finished table.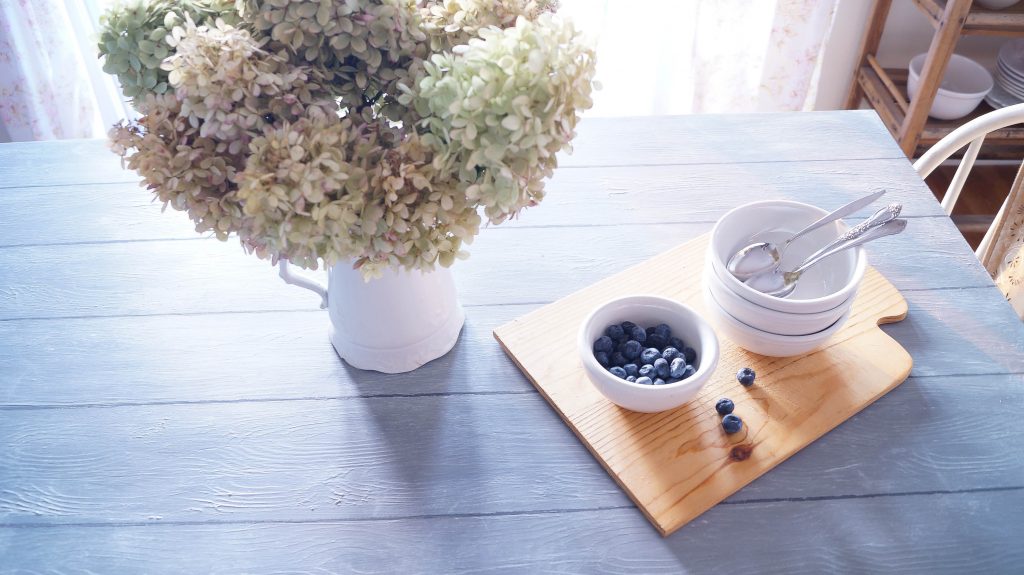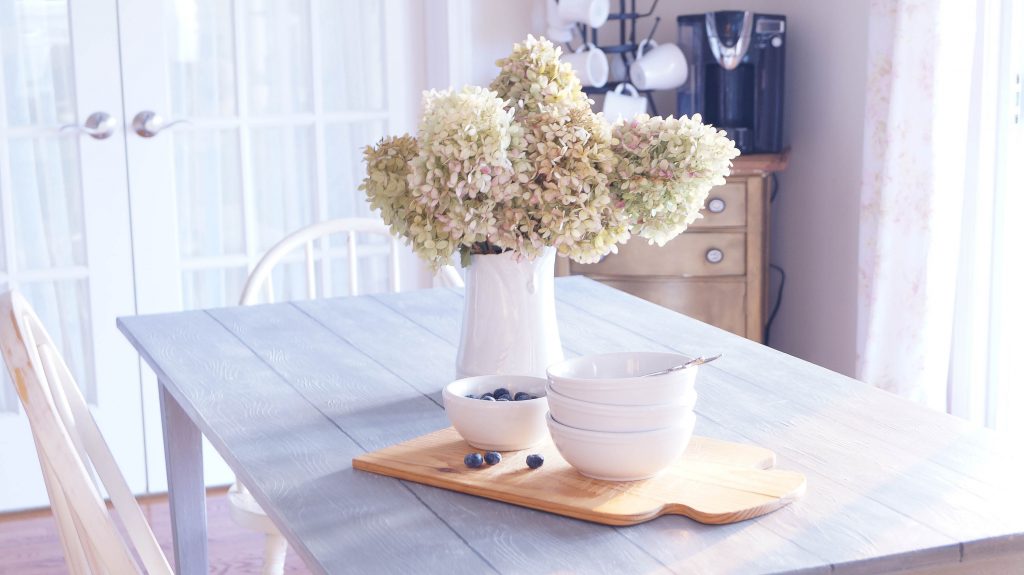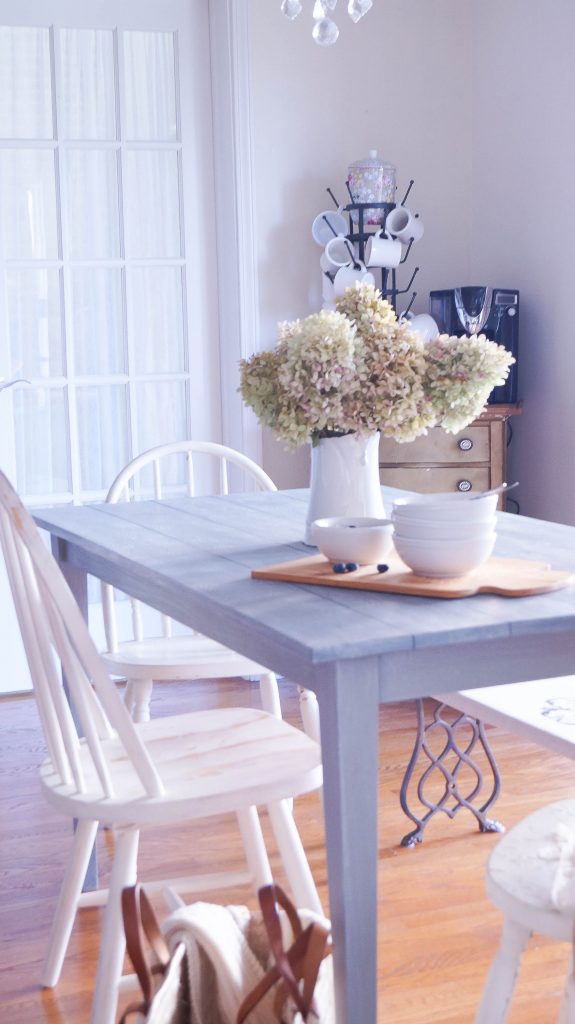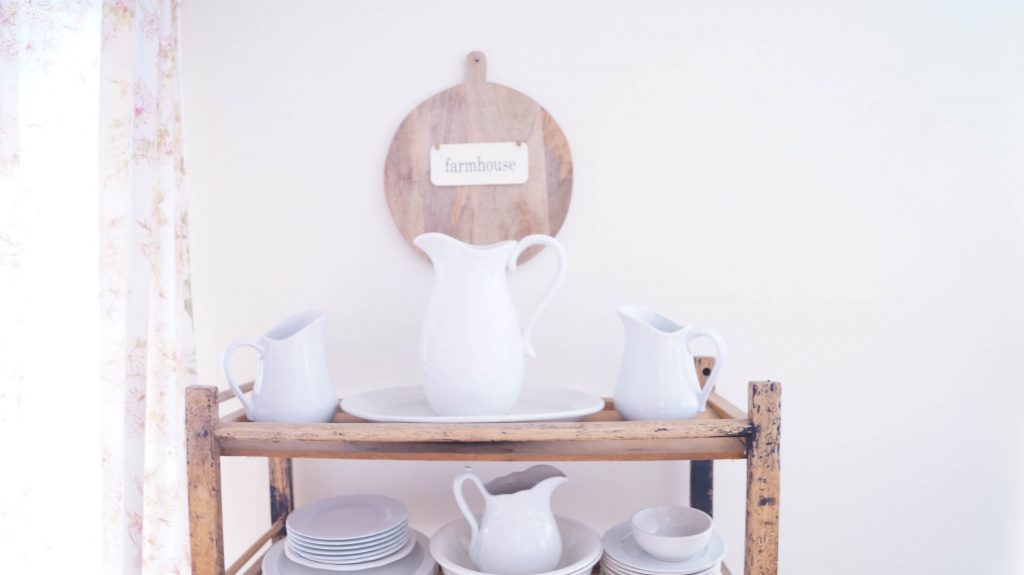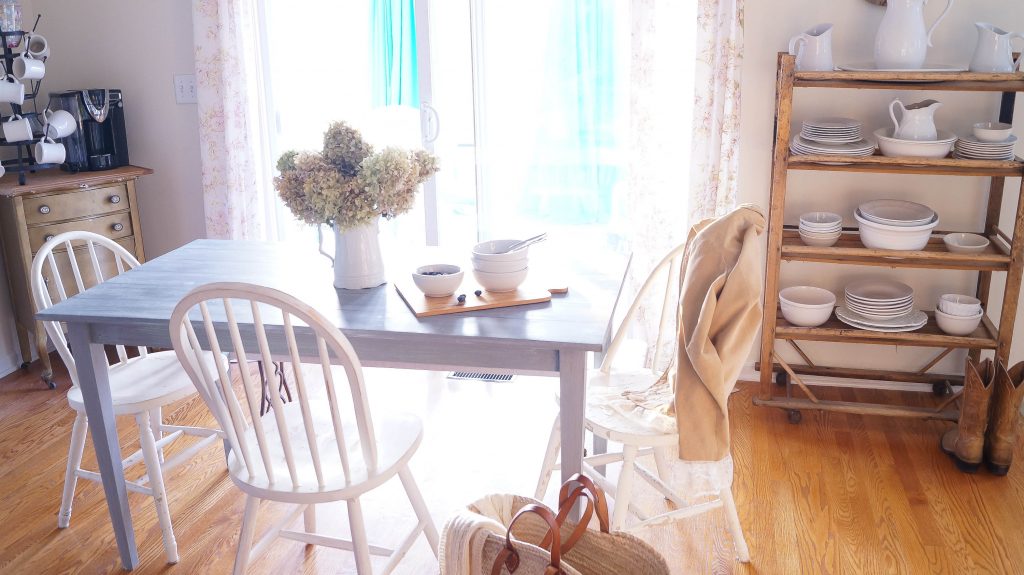 I think you can see the direction I'm going in for my decor. I've been replacing my pinks and pastels with neutral colors. Getting back to the dry brush techniques. I'm curious have you ever used this method before? If you have or even if you haven't let me know in the comments below.

Shopping Guide:
**Use code WHITELACE to receive 10% off of your order**