Several year ago I made an earring holder for my daughter.
I never shared a video tutorial on how to create one, so today I thought I would share just how easy it is.
I love cheap, and easy crafts, don't you?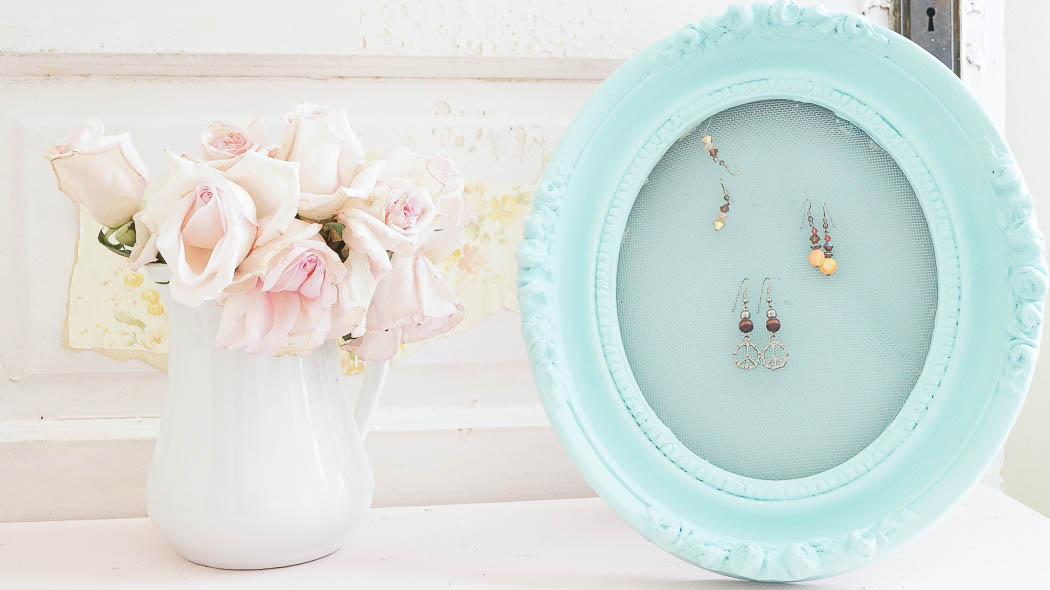 Isn't this cute!
My daughter loves wearing jewelry, and she has several different style earring and jewelry holders in her room.
I think her jewelry is multiplying, because I  see more and more each time I'm in her room.
Oh well, it's a teenage thing 😉
To make this earring holder you'll need….
A frame
Screening material
Hot glue gun
Paint
Watch this video tutorial and see how easy this is to create.

You can search for a frame with a stand or without a stand, either way it will work.
It really depends on where you want to put this.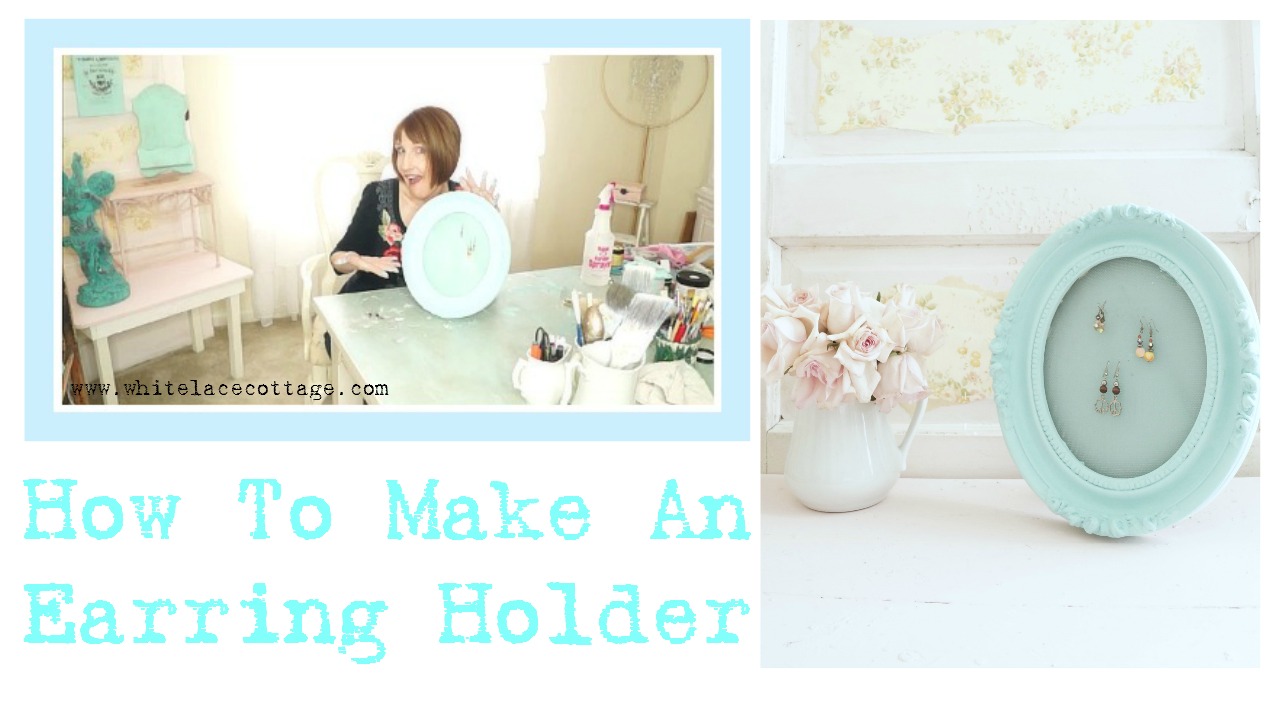 If you have room on a table, then get a frame with a stand.
If you don't have room on a table, then add a picture hanger to the back so you can hang it 🙂
For fun, create several of these and hang them on a wall as art 🙂
Here's another fun way to make a jewelry stand/ earring holder.
For this one I used an old scale, you can read about that one HERE.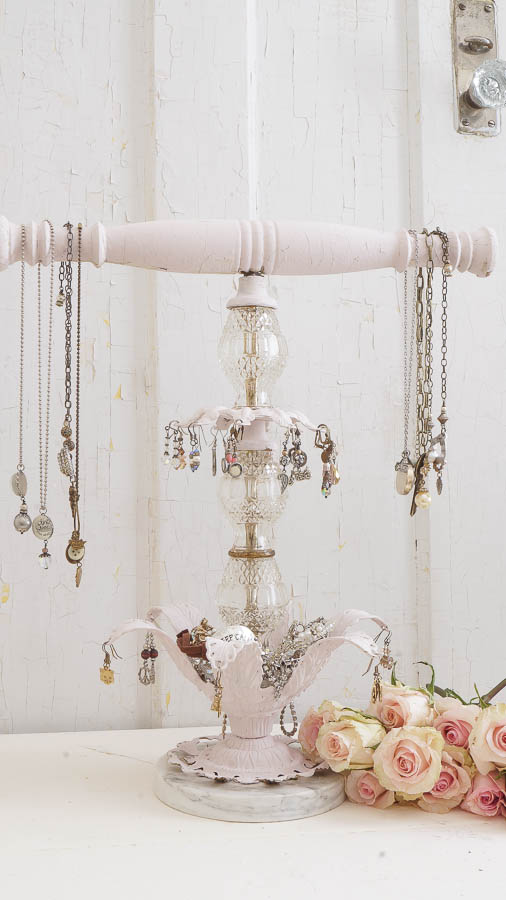 I love this jewelry stand, not only functional but pretty too!
And on this next earring holder, I used a free standing mirror.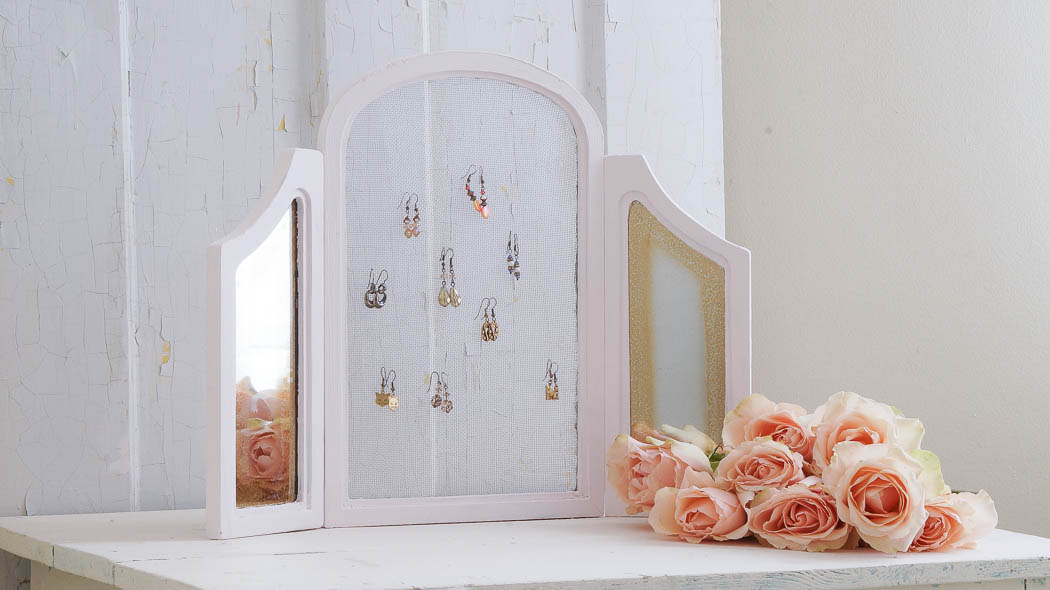 The mirror broke, so I added screening to the center section, and it's now a fun earring holder.
You can see that tutorial HERE.
Next time you're out shopping at a thrift store, or garage sale, think outside of the box and search for fun things to repurpose.
Make sure you subscribe to our newsletter.
As a thank you after signing up, you'll receive a free mini workshop on how to apply a transfer, and how to wax.
You'll also receive a bonus, three photo printables to use on your next project!
Make sure you check out our projects, painting, crafts and decorating sections of this site.
Just hover your mouse over the top menu, you'll see a drop down and you can hop on over to see more 🙂