Grunge Patina
In the past I've shared some of my crazy ideas, like the time I added broken china to my kitchen counters. Or the time I decided to paint my vintage piano, but didn't use primer.
But this is how I roll…
I get an idea in my head, and I go for it, never knowing what the end result will be. Sometimes it turns out great and other times, well, not so much!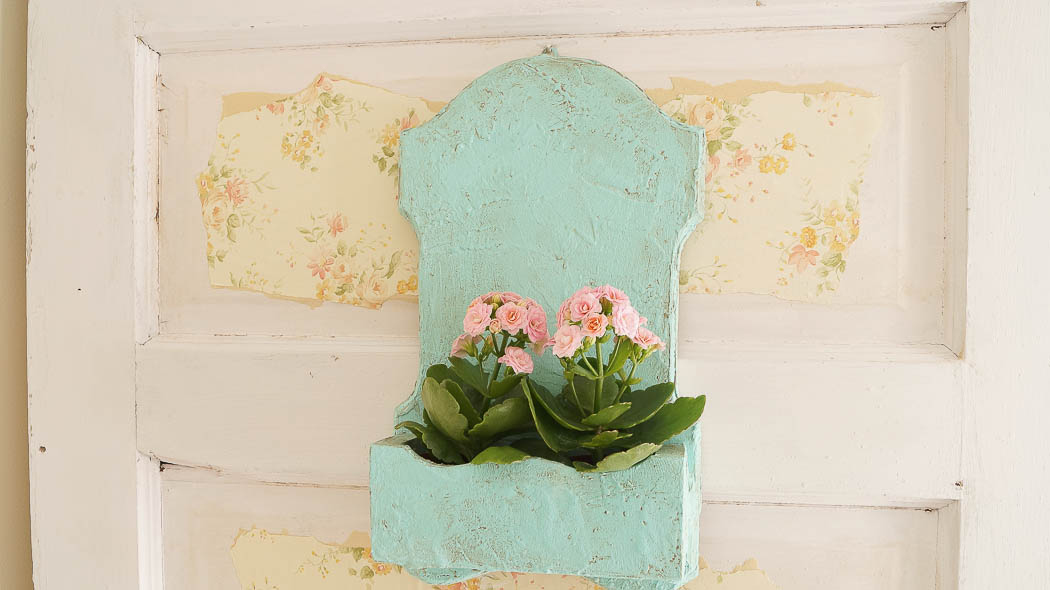 Today I hope to inspire you, but this isn't a tutorial. It's really just about thinking outside of the box and letting your creative juices flow. You never know unless you try right?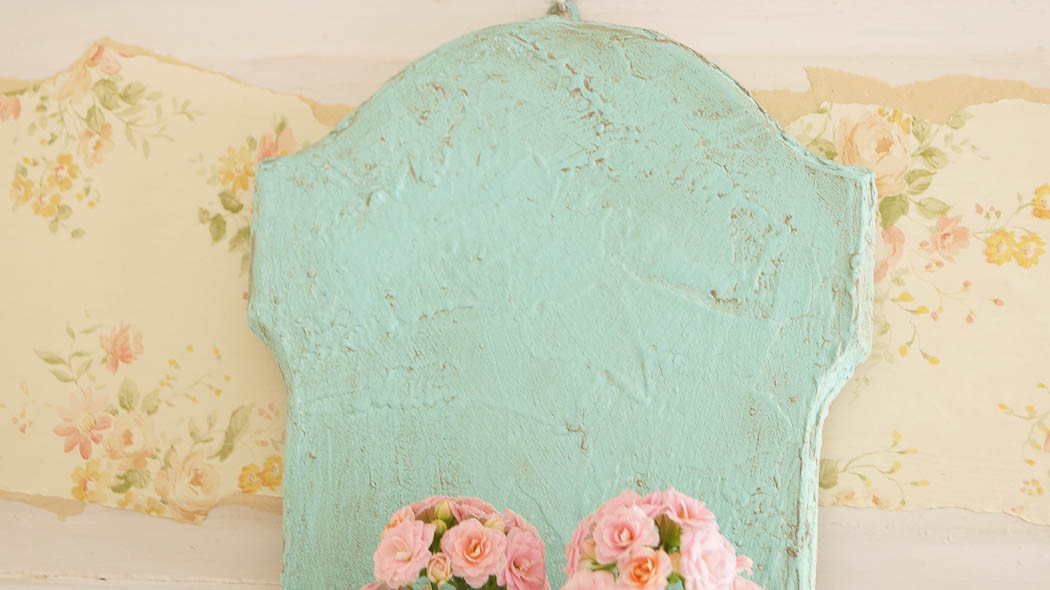 This is how I came up with the idea to use vinegar and water to distress, you can read about that HERE. Or the time that I mixed milk paint and chalk paint and created a beautiful authentic chippy, distressed patina. You can read about that HERE. Don't ever be afraid to try something new. I hope this piece that you see above looks old. That's the look I was going for, a layered painted piece that has a bit of a grunge look to it. It's perfectly  imperfect!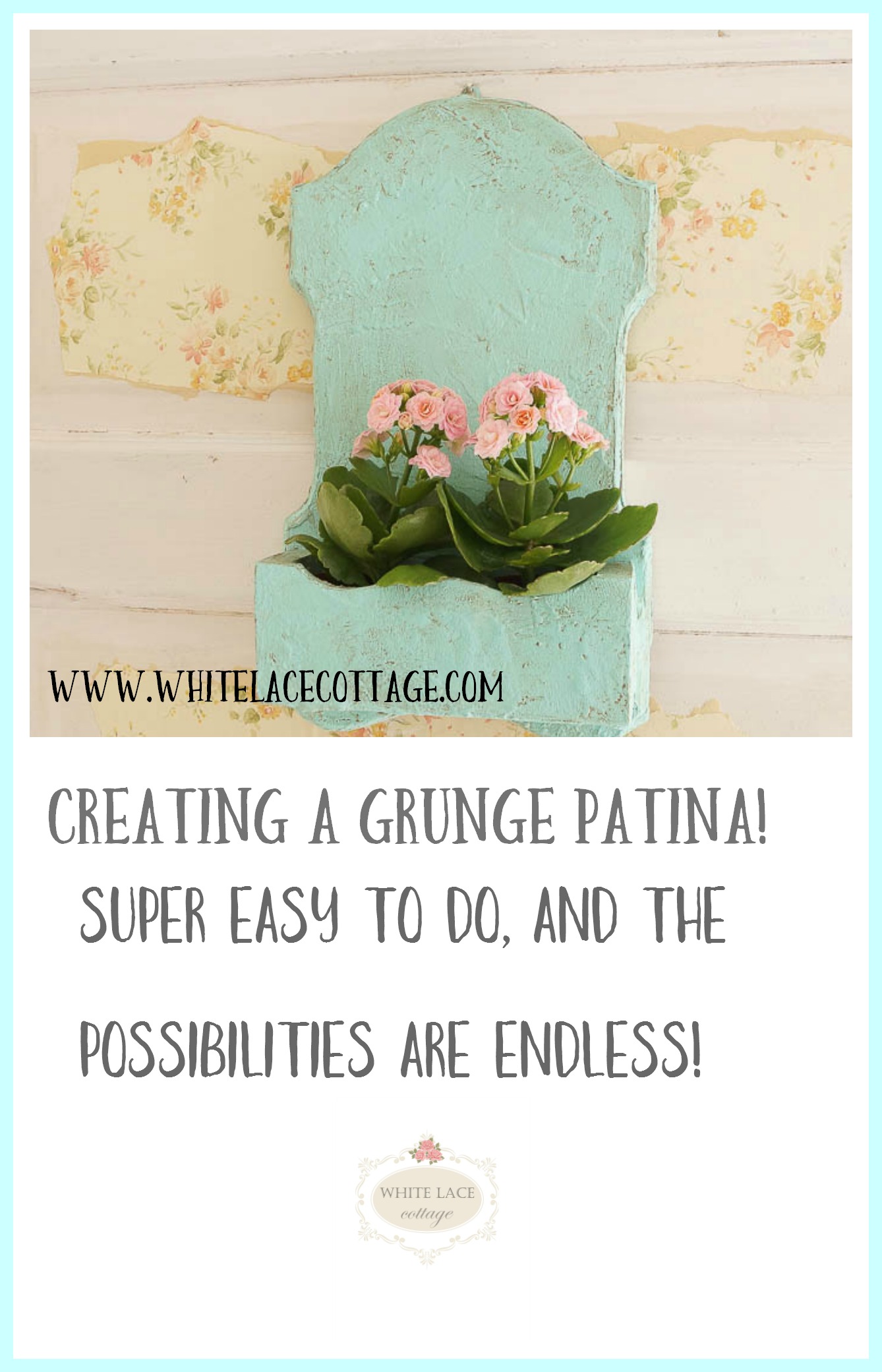 Just remember, if you are trying something new, do so on something that was free or really cheap. You don't want to try an experiment on a family heirloom.
Watch the video below and see my creative process.

What do you think? Are you ready to go for it and get creative?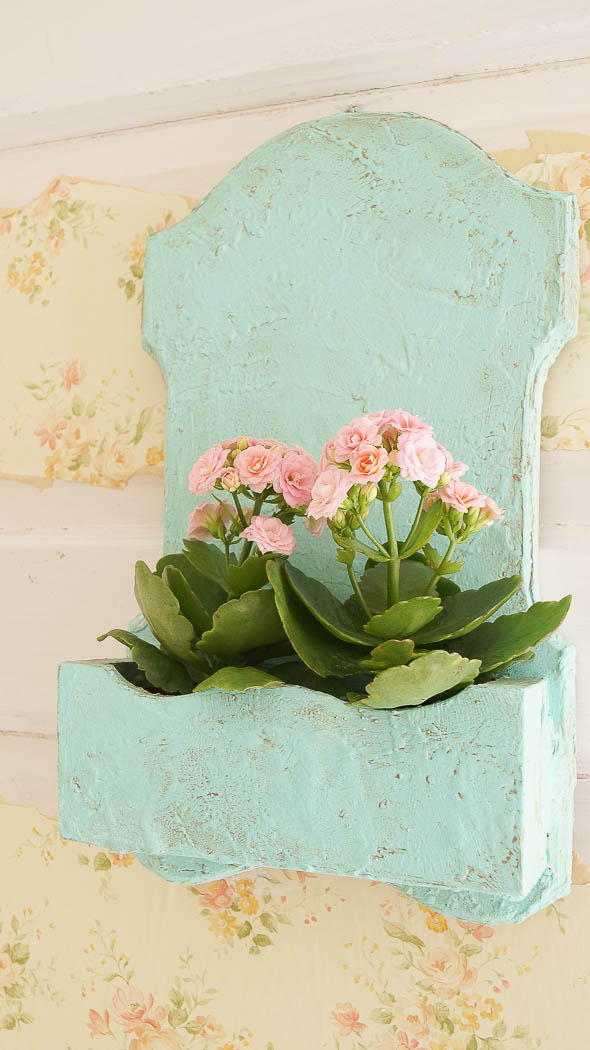 Oh and by the way those are double Kalanchoe Succulents. Aren't they pretty, they look like roses….just hoping I don't kill them 😉 I've get numerous emails asking me to share a demo on painting techniques. And guess what? I'm working on a new project that will be a video workshop series sharing step by step on how to create several distressing, and patina techniques. I'll be adding a bonus to that as well. I was gearing to team up with a few of my talented friends, hoping to have that released a month ago. But somethings happened, and well it didn't launch. No worries, we're working on things, it may not be released for awhile yet.
So, as we wait for that, I thought I would go ahead and launch my own workshop series. It should be ready in the next couple of weeks 🙂 If you follow me on Facebook or Instagram than you probably saw this….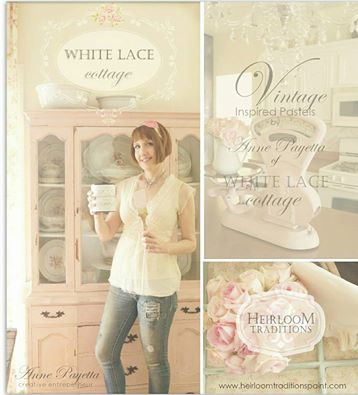 If you're not following on me on Facebook or Instagram make sure that you do 😉 A year ago a dream came true when I designed a line of pastel paint colors through Heirloom Traditions paint. These paint colors were created with vintage style in mind, and reflects my style and love for everything shabby chic, and romantic. The colors that draw me to vintage pieces that I've found at flea markets. Pieces that have a beautiful patina, and work perfectly in any decor. These colors can be mixed as well, and accented using a dark wax such as Muddy Pond. You may have a retailer near you. To check if you do click Here. To shop for these colors and many, many more, click HERE.
Make sure that you use the code WHITELACE for 10% off of your order! I truly love this paint! I would never, ever work with a paint or a company that I didn't believe in 100%.