Several years ago I found this very cool dresser mirror.
When I first spotted it I thought that it was a vintage mirror, but it's actually a reproduction.
It was displayed in my studio and one day it came crashing down and the center mirror broke.
Please don't remind me about bad luck and mirrors.
I have broken many over the years, it could account for some of the bad luck I have had in my life.
Or maybe it was just bad luck that the mirror broke.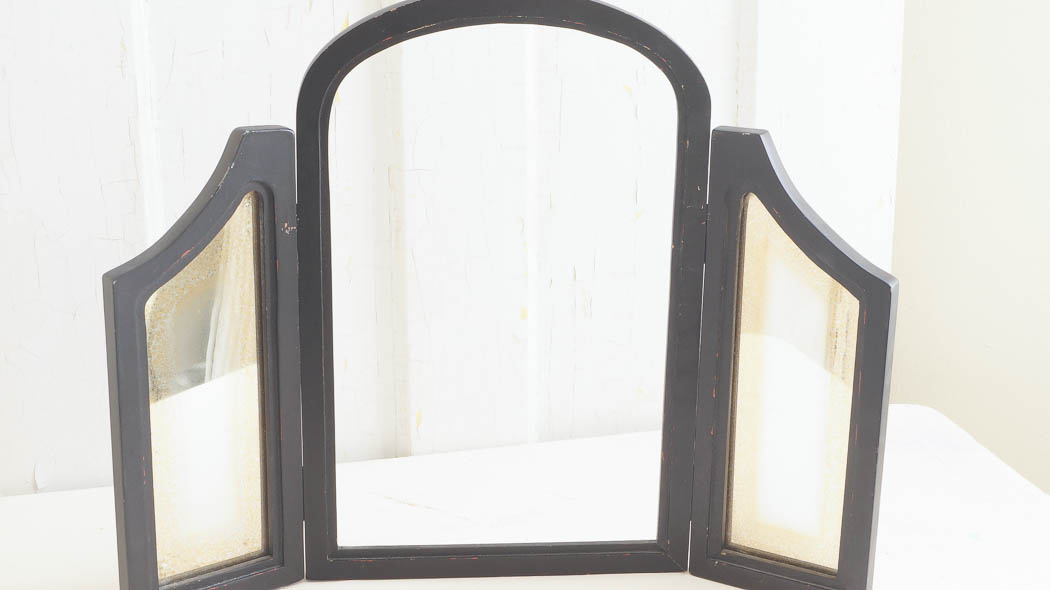 Anyway, I could not bare to throw this mirror out.
Even though it was broken I knew eventually I would think of an idea to repurpose it.
So, while laying in bed, yes my best ideas come to me when I am just about to fall asleep.
I thought of a DIY project repurposing this into a earring holder.
So the next day I pulled out my Heirloom Traditions paint in Blushing, the prettiest softest pink!
And I painted this frame front and back.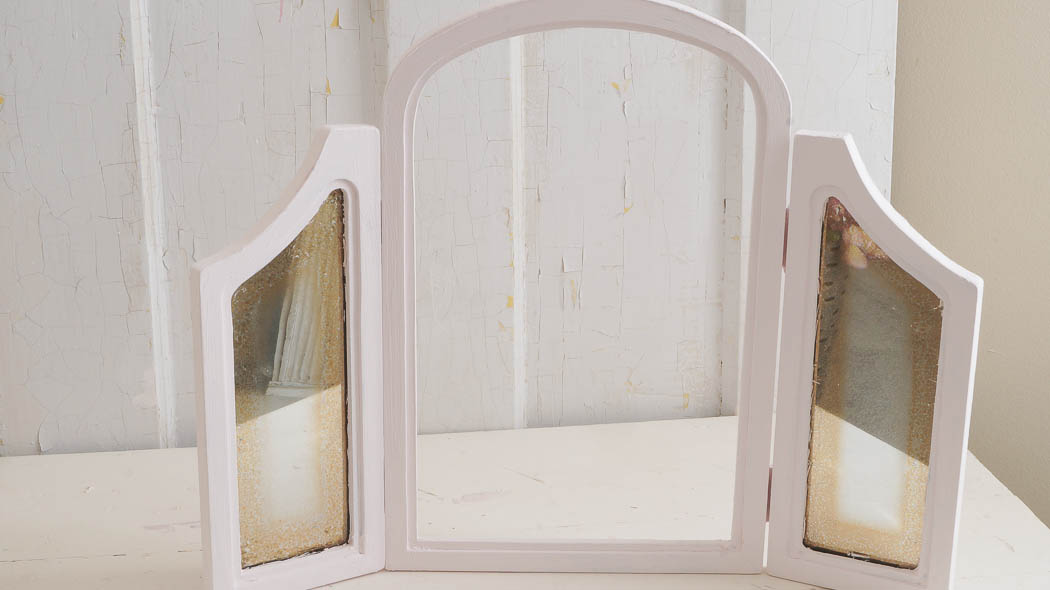 As this was drying I ran out to my local hardware store to pick up some screen material.
I just needed a small amount.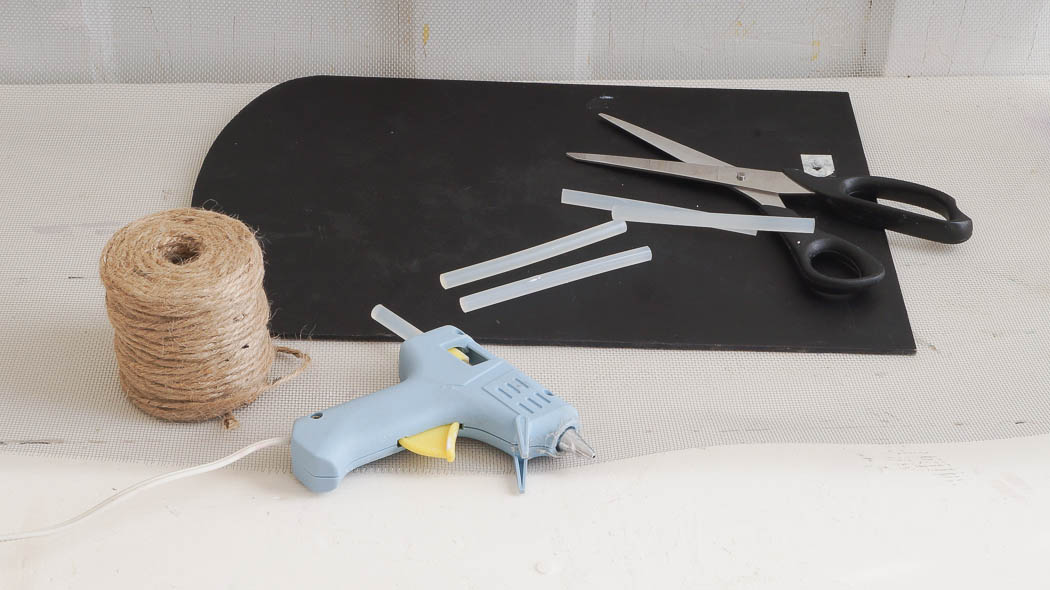 I brought that black portion with me to the hardware store.
It is  the piece that  the mirror was glued to.
This was my template for my screen.
When I brought it home and the paint was dry I cut out the piece of screen I needed for my piece.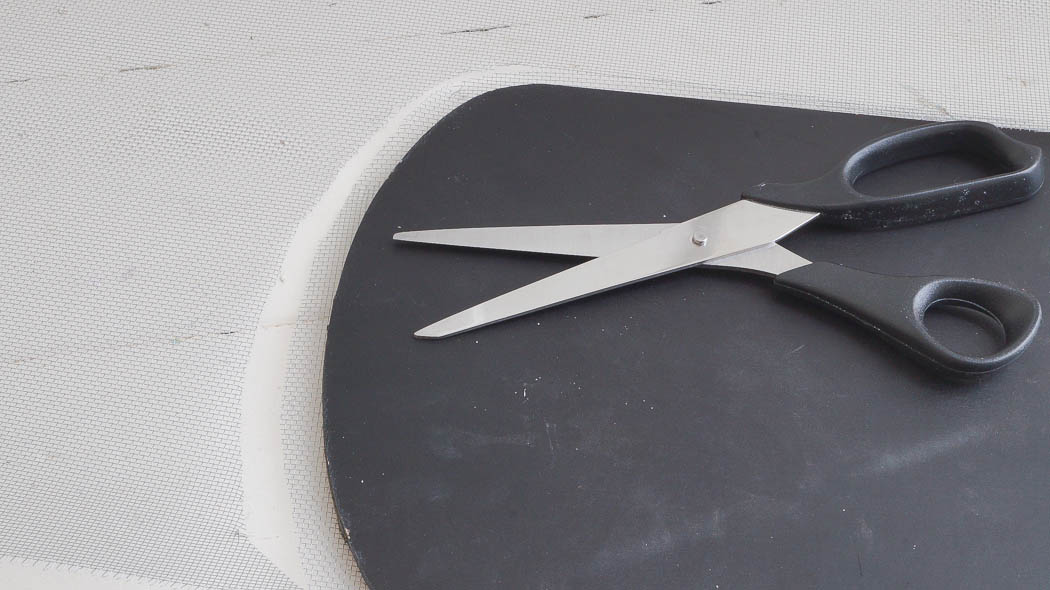 You can see I left this slightly bigger than this piece.
My philosophy is that it's better to have more than not enough.
I knew I could cut off any excess that I had.
After this was cut I started gluing this to the back using my glue gun.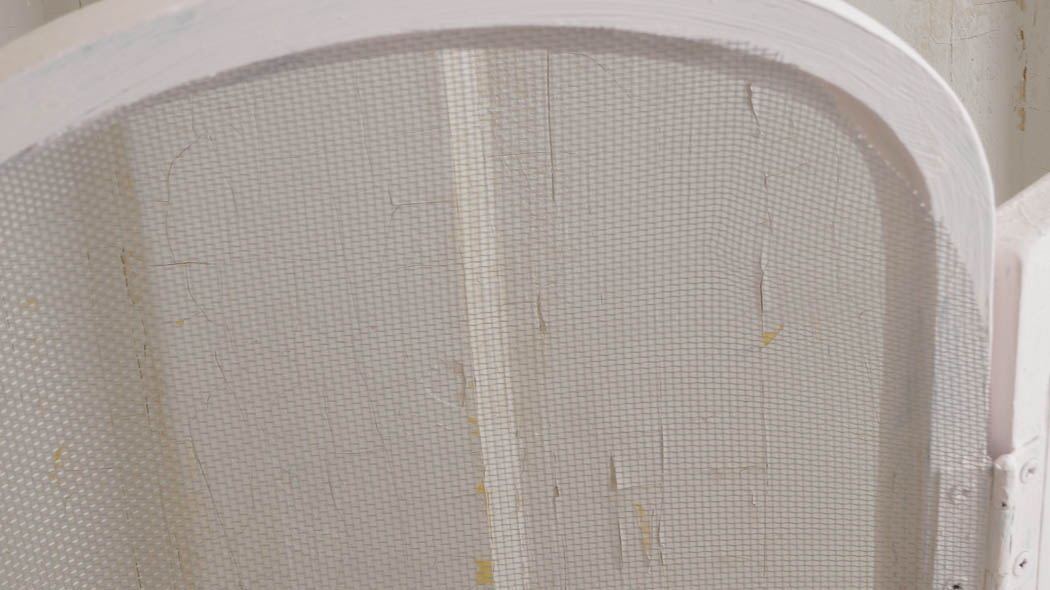 Once this was completely glued onto the back, I cut off any excess.
To make this a little prettier on the back I glued some twine around the edges of the screen.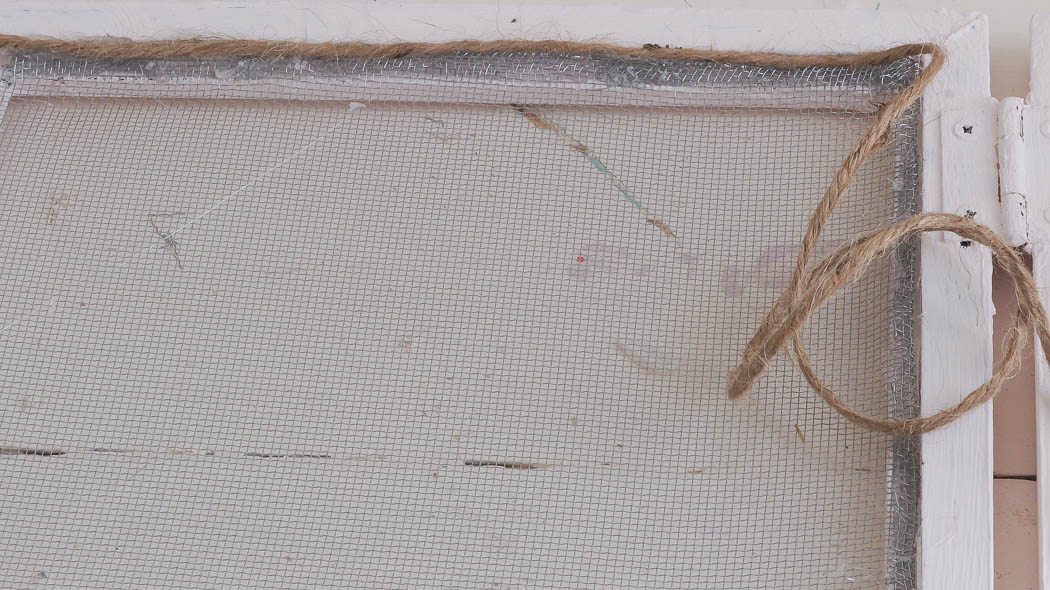 You can get a little fancier if you would like.
But I was trying to keep the cost down and use as much of what I already had at home to make this.
The screen only cost 1.07.
And here it is all finished.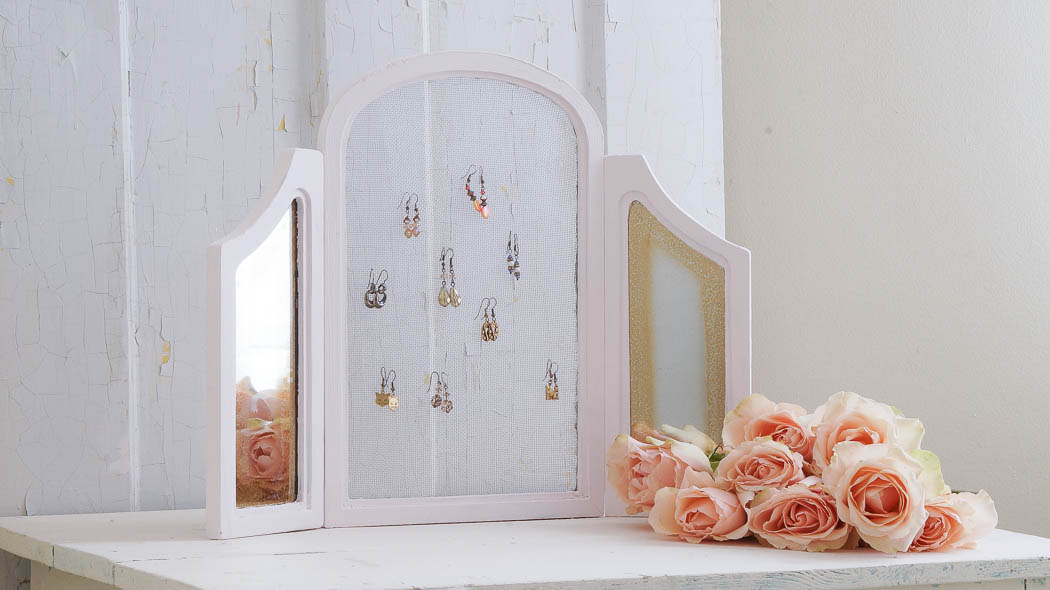 Isn't this pretty!
And the best part of this in my opinion …. those mirrors.
As you are putting your earrings on you can see what you are doing!
I love repurposing pieces!
This truly is a one of a kind.
Another idea for making one of these is to  look for pretty picture frames.
I know it won't have mirrors on it, but it still makes a cool and a one of a kind earring holder!
This would be a great Mother's day gift….hint…hint 😉
The mirrored glass on this piece is pretty cool too, it really looks old!
When I applied the paint I was not being really neat.
I wanted a truly vintage look.
So once again as I applied the paint I used my hairdryer to add a little crackle and texture.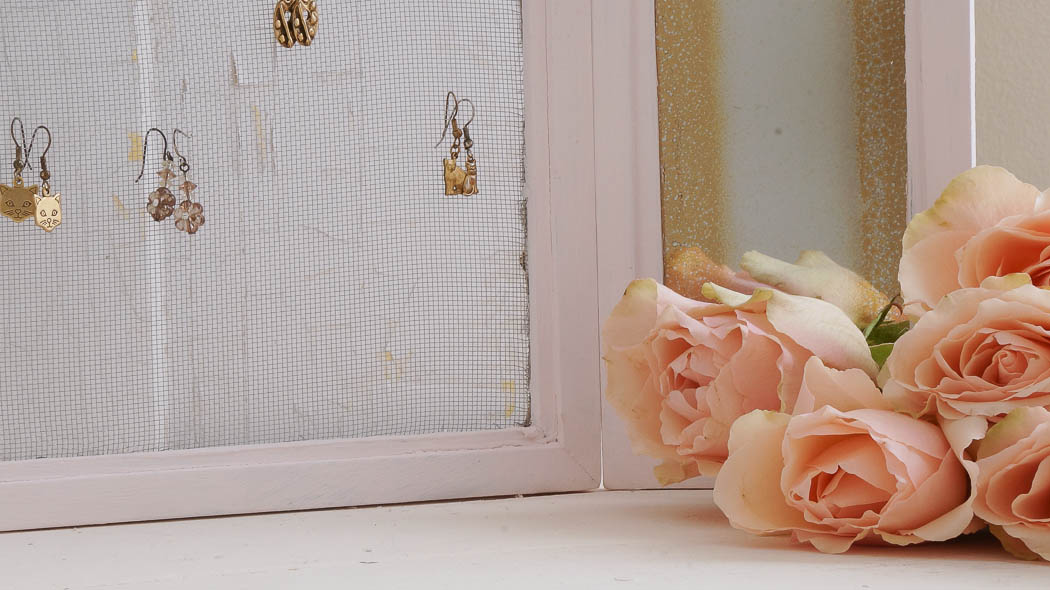 I love giving newer pieces a vintage look.
And honestly if you saw this in person you most likely would have no idea that this was not old.
I challenge you to look for pretty frames while you are out thrift shopping.
This is a very affordable way to make an earring holder.
For dangle earrings or stud earrings.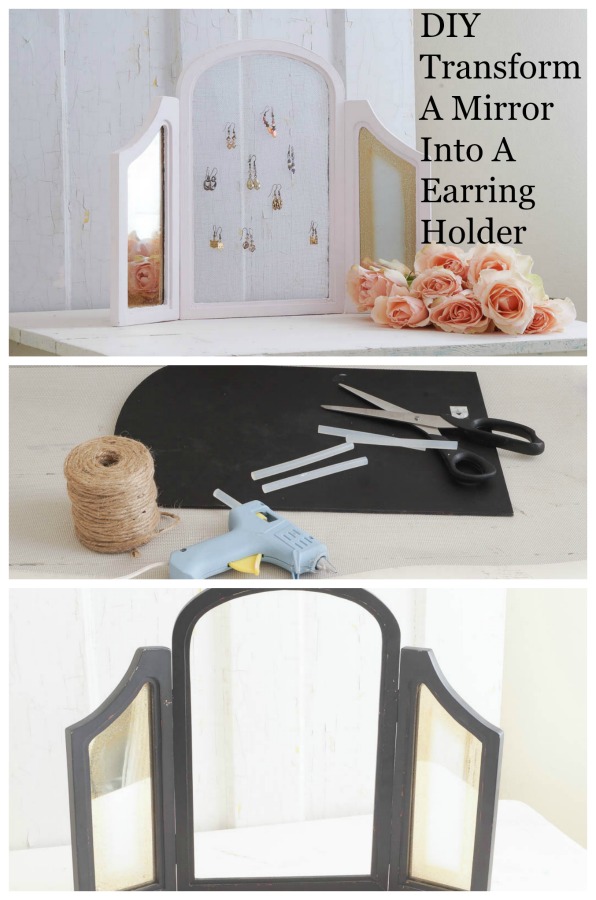 ***************************
Tonight is the big night, you may not be able to access it later.
Big things are happening and I cannot wait to share!