My master bathroom is pretty neutral with colors,recently I came across this Paul De Longpre American Beauty print.
The frame was red and that is really what attracted me to this piece,but I was not sure about adding it to my master bathroom since my bathroom it is pretty neutral.
But I don't follow rules like making sure if you add a color to a room to add three pieces with that color.
Nope I am going to do what I like and what pleases my eye.
And this is in my master bathroom anyway,the only people that will see it is me and my husband.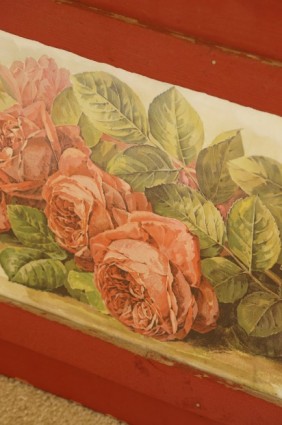 This is just a small photo of the before,yes I painted the frame,love the red but it was a little too bold for my bathroom in my opinion.
I just added a coat of…..anyone….anyone…yes Vintage Market and Design paint color Porcelain.
It's a very soft pink and works beautifully with the roses.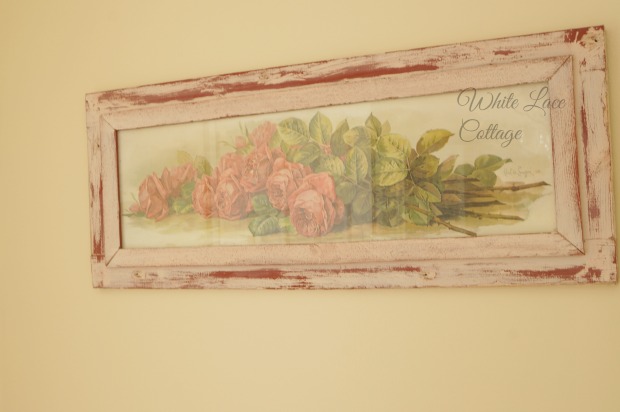 I had nothing on this wall,this is above my tub and not seen in photos of my master bathroom.
The tub is behind the door,so you can see why no one else will see it.
I shared recently that I am not waxing pieces as I once was.
And I did not sand this piece with a sanding block.
I actually used an old t-shirt and water,or so I thought.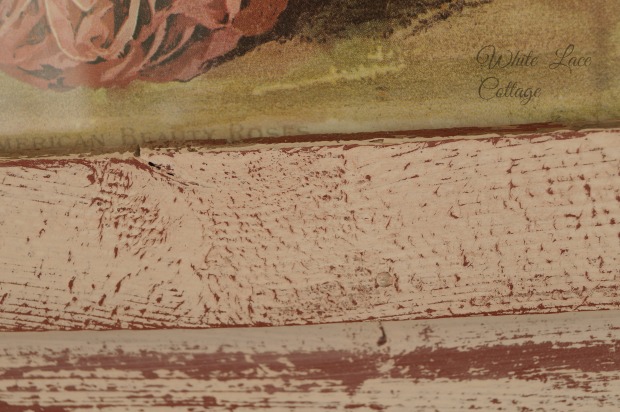 Okay so I thought I was using water because I do have a bottle marked H2o.
Why? Because I also have spray bottles with water and vinegar I use that for pretty much all of my cleaning.
So when I grabbed the spray bottle I thought it was water,and I sprayed it on the t-shirt rag and began to wipe the paint off.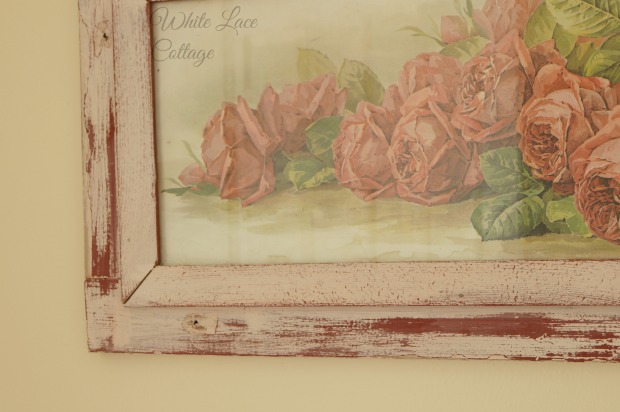 I am sure you are wondering why I did not notice the smell of the vinegar.
Probably because I am so used to it from using it to clean.
When I realized what I had done,I did not panic.
Instead I kept using it because it was working great at distressing my piece.
I am not telling you do use this method,but I will be using this method again because it worked!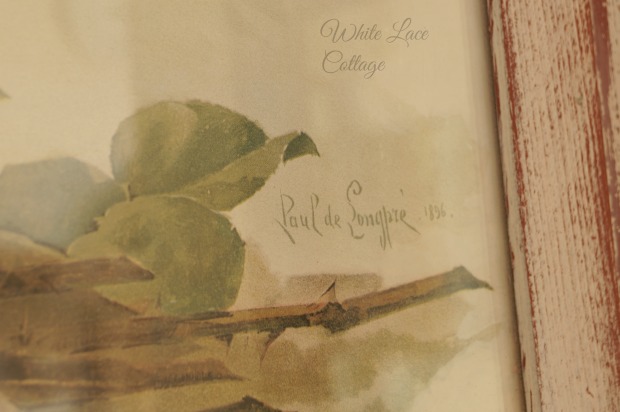 This print is in wonderful condition with just a little bit of water marks,which I absolutely love!
Love the touch of color in our bathroom.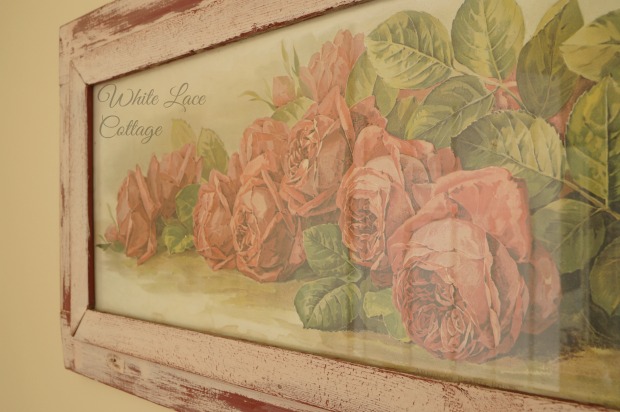 And of course the rose's too!