I recently shared that I don't normally use vases for my flowers,I love using unique pieces,but I just could not pass up on this sweet vintage white vase.
I knew a small bouquet of flowers would look beautiful in this vintage white vase.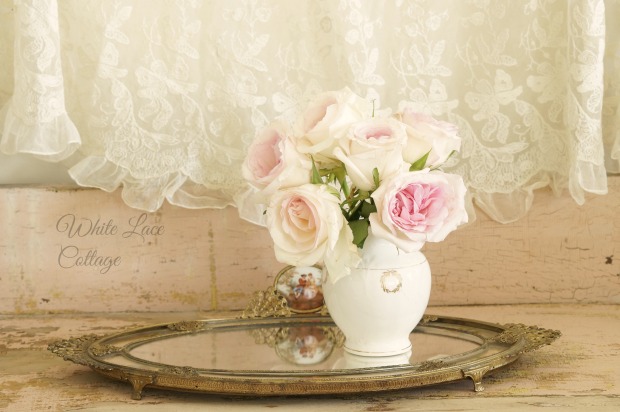 Not planning on keeping this tray or this vintage white vase here on this wash stand table,but I knew it would make a beautiful spot for my photos.
All of my favorite things together in a photo!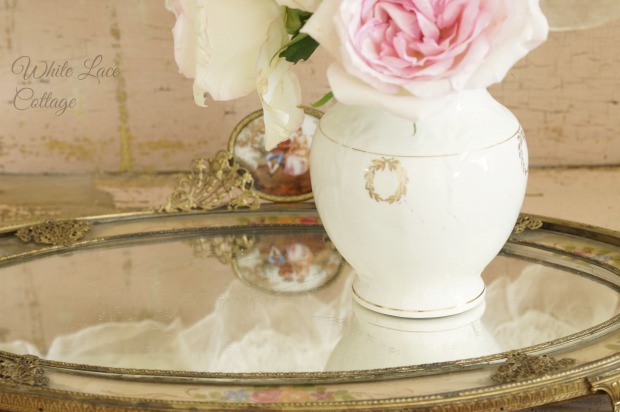 Love adding a vase or pitcher full of flowers on top of a mirror.
The refection adds a touch of bling,and a bit of sparkle.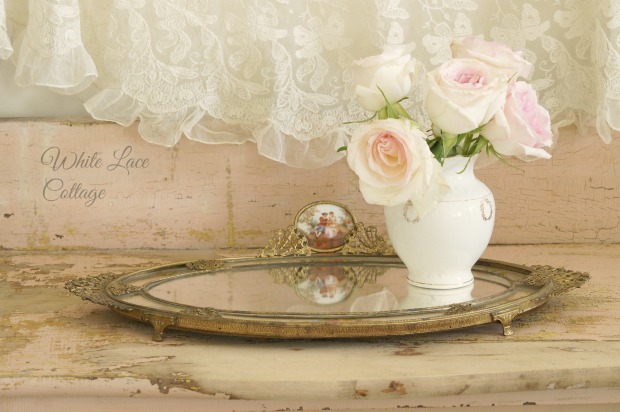 I am in love with the details on this sweet vase,yet it's simplicity is so elegant.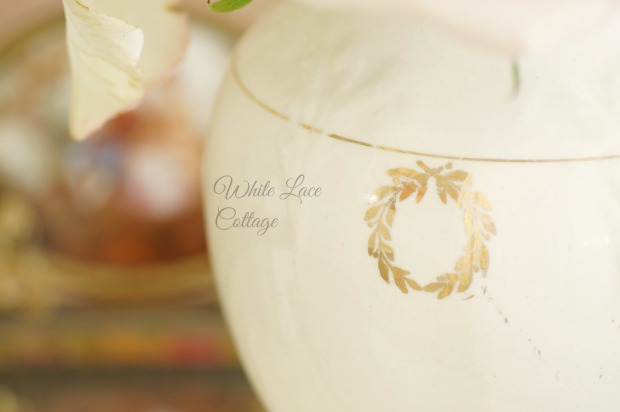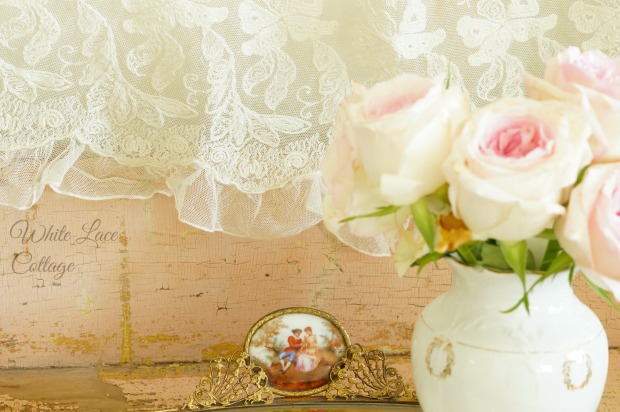 This sweet vase does seem to work beautifully with this French tray.
These roses are from the market,many of my rose's died over the winter.
I planted new bushes but they don't seem to be doing well so far.
I am really disappointed because I love going out and picking roses off of my own bushes.
Looks like I may have to find a few more to add to my garden.