A few days ago I shared tips on saving money when decorating.Today I wanted to share my living room changes no paint required.
Sometimes the only thing you need to do is shop your house,and for this little change no paint was required.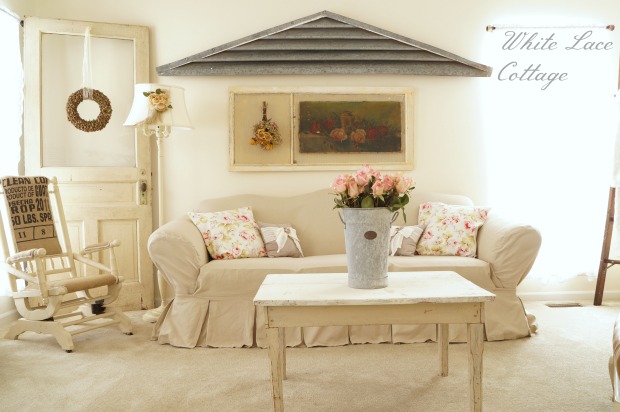 This time of the year when the weather is cold and gloomy I start thinking about spring.
I will start adding bits of color to my rooms.
I decided to hang that dormer vent a little higher,and add an old wood screen and antique painting above the sofa.
Some of you may remember that wood screen and painting from my family room.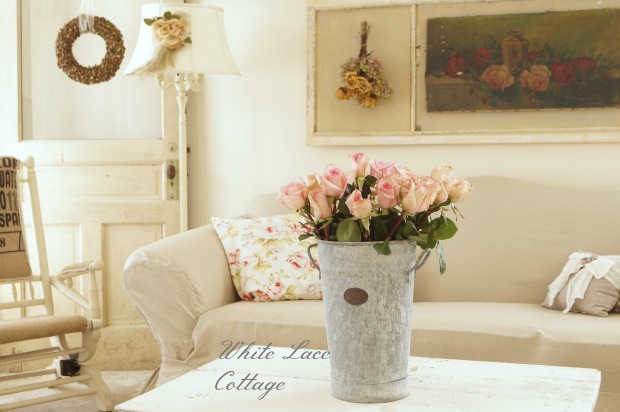 For a little more color I added those dried flowers.
I would love to find some pillows,but for now I just added fabric to the pillows I had on the sofa.
I simply wrapped the fabric around the pillow,like a present.
This room does not get used often so I don't have to worry about someone sitting on the sofa and messing with the pillows.
Again just until I can find something better,but for now it adds a bit of color.
I did buy the roses,but I do keep flowers of some sort in my home during the winter months.
It is a must for myself and sanity.
They really do brighten my day!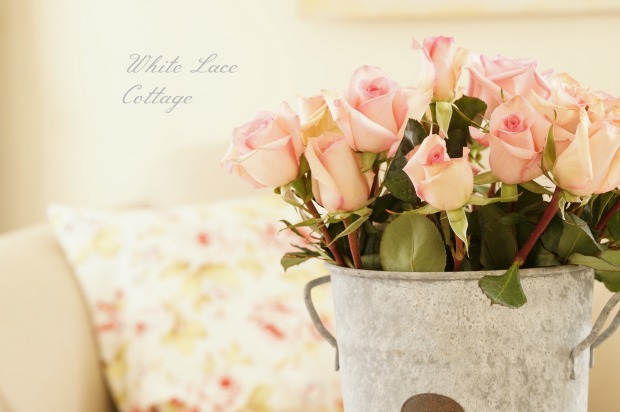 But I have had this metal container for years,and yes it was bought while I was out thrift shopping,as was that fabric on the pillows.
I decided to keep things simple on my piano,I just added some color bottles I have had in my home.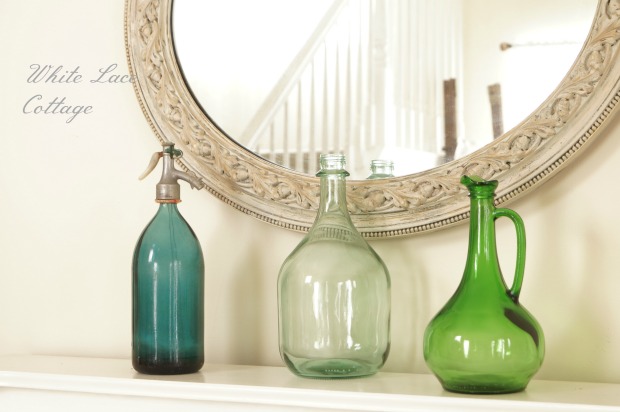 Next to the front door I am keeping it simple,just adding a basket with dried flowers and on top a few candlesticks.
I also added my sheepskin rug to my favorite thrift shop find from a year or so ago,my French chair 4.99!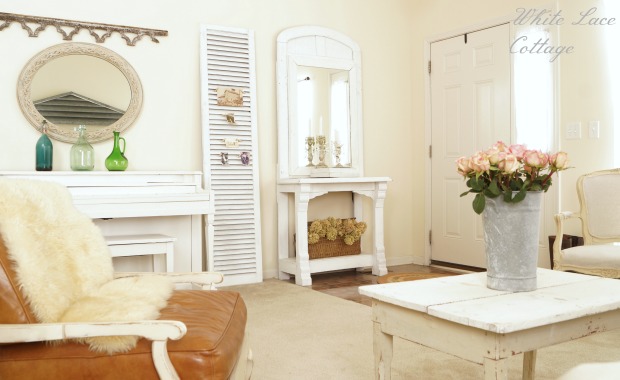 On my  wood rack I added my vintage tap shoes and pretty box.
And a sampling of my white ironstone collection.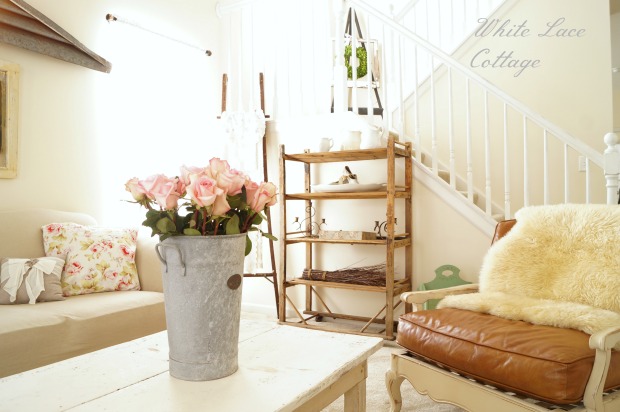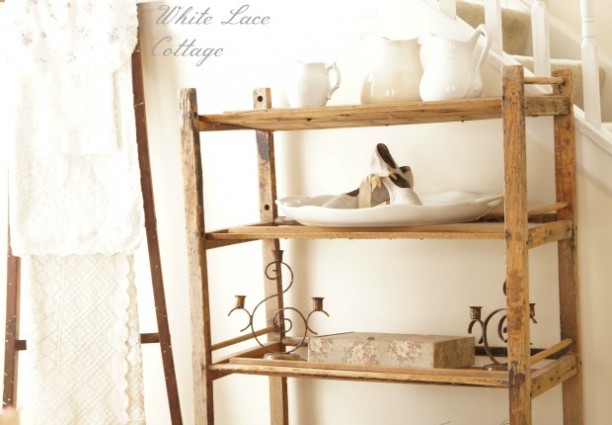 Lace tablecloths were added to my ladder.
Keeping this room simple and just adding a little color.
On my china cabinet I placed a vintage corbel that I had in my laundry room.
It's nice to have this pop of yellow and works well with the metal piece I have hanging above the cabinet too.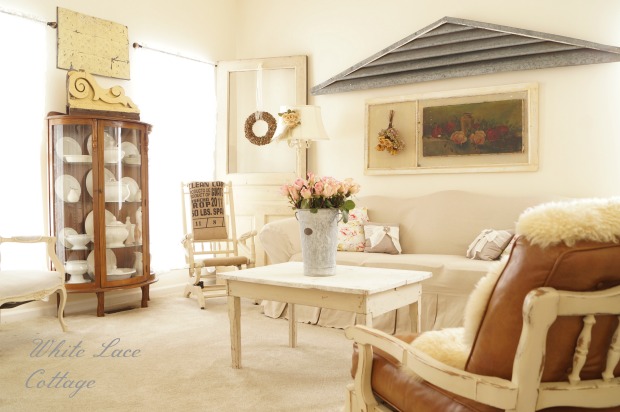 The acorn wreath hanging on the door is from Decor Steals.
I had it out in the fall,but I am enjoying it now too.
Everything I used to make changes to this room were found here at home.
With the exception of my flowers it did not cost me a dime.
If you are thinking of making changes to your home,look around and see what you already have.
You can make a room look totally different just by moving things around.

Joining: