During these long winter months of nesting I start the process of painting and purging.
I am not painting any walls,Oh maybe just a few touch ups.
But I will start moving things from one room to the next,and even giving things a fresh coat of paint.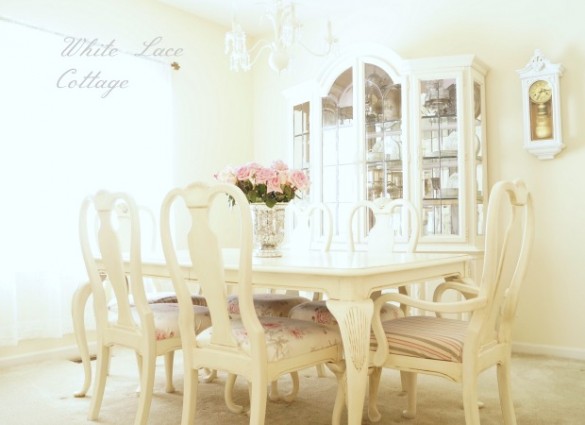 I was getting tired of my dining room hutch color and decided to brighten it up with a fresh coat of paint.
I used a combination of Annie Sloan Pure white and Old  Ochre paint.
My table was painted a few years ago with latex paint and I wanted to match it as much as I could.
But I only wanted to use the paints I already had on hand.
I am still not finished,my cabinet needs a few coats of wax.
As I was painting I decided to change things around a little in here too.
Yes my wall clock also received a coat of paint,pure white Annie Sloan.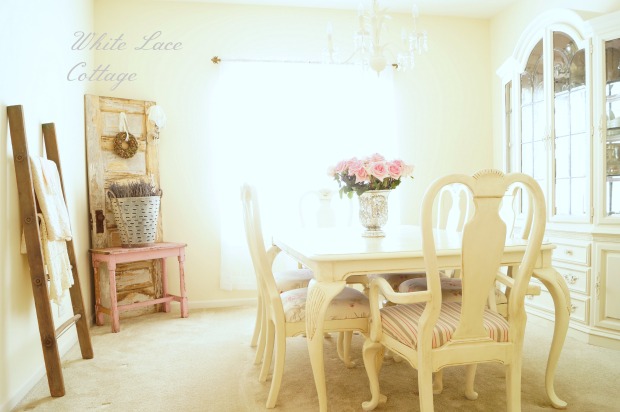 I also tried moving my table around,first on an angle and then horizontal going the other direction.
But after looking at it I did not like the feel of the room.
I was looking for a fresh look with out doing much.
Yes as you can see I decided to remove my corner cabinet and add that door and table that was in my kitchen corner.
I do love that little touch of pink in here,and works so well with my chair cushion fabric.
That ladder was against the wall next to my cabinet.
Yes I removed that table too and just have this leaning.
I am really loving the light and airy feel of this room.
I also changed the inside of my cabinet,I will share more once this project is complete.
Oh yes my tall clock has been moved too!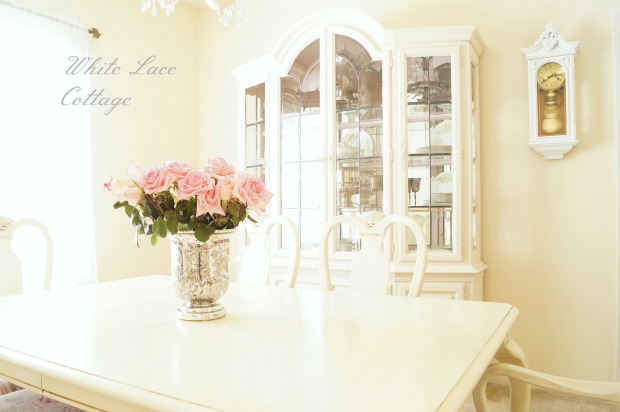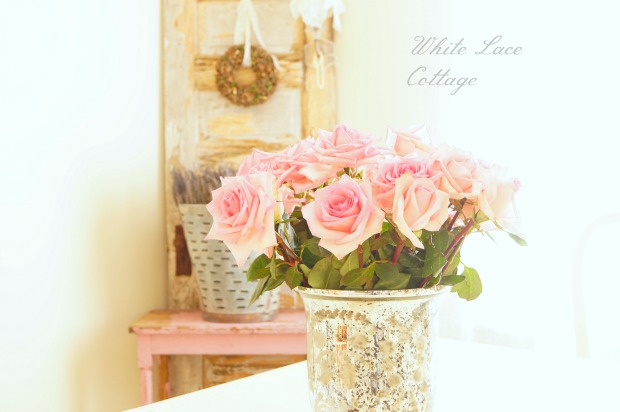 Hope you will join me tomorrow as I will be sharing my home as part of  The Scoops Creating A Cozy Home.
Thank you so much Kim at Savvy Southern Style for featuring my post as part of the top three!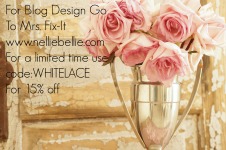 Joining: