5 SIMPLE WAYS TO IMPROVE YOUR MAKEUP SKILLS
Whether you're just getting into makeup or a beginner I'm going to share five simple ways to improve your makeup skills. I'm also going to add a few recommendations for you as well. Along with a tip on how to choose the right foundation tone even if you're ordering on line. For reference I'm a 54 women with oily dry combination skin. So these tips are for mature skin. Make sure you check out the post I shared on how to get rid of puffy undereyes. And the best concealer tip for mature undereyes.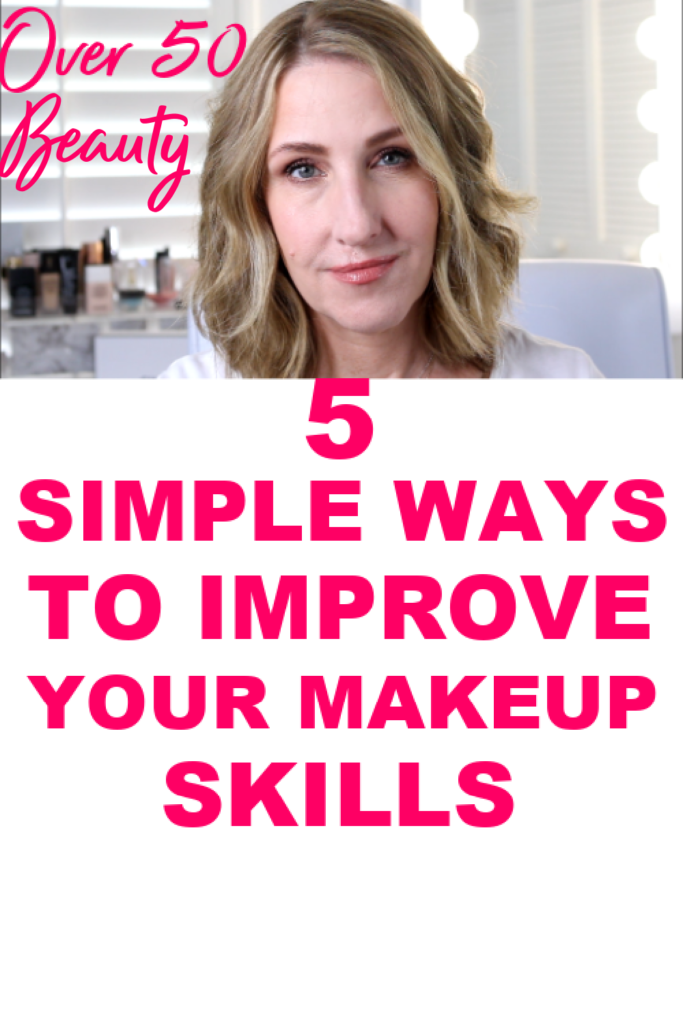 PREPPING THE SKIN
This is so important and a step you should never skip. In the morning I always cleanse my skin and apply an acid which helps to exfoliate my skin. Then I always use a moisturizer. I have oily/dry combination skin but moisturizing my skin is so important. It will give my skin a glow and makeup will wear much better throughout the day.
I don't use a primer on my face. I've just never found one that's worked for me. So the moisturizer that I'm currently loving is from Charlotte Tilbury. It's her magic cream. I always use a tiny amount as part of my morning routine and then I just a little more as my makeup primer.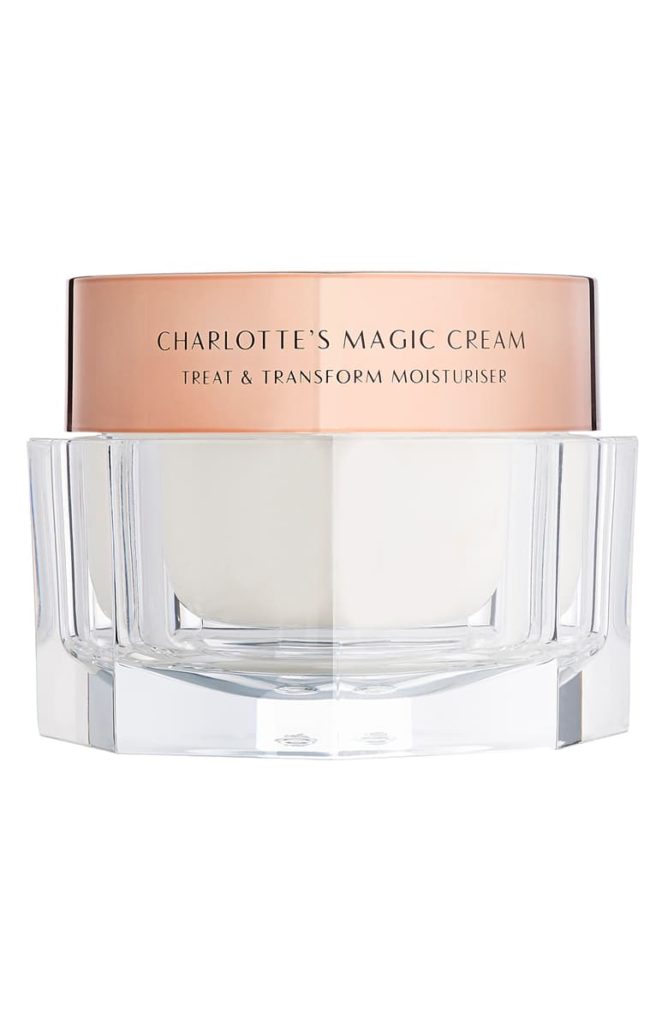 If you find that your makeup slides around too much you may want to look for a griping primer. I haven't used either of these but I've heard both are fabulous. One is from Milk the other from Urban Decay.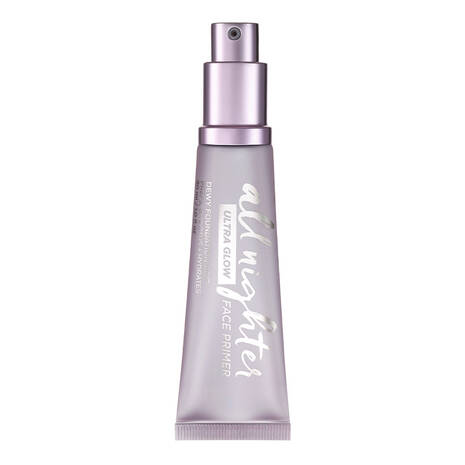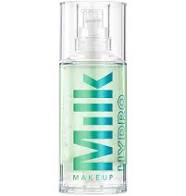 I actually just ordered the primer from Urban Decay because I wanted to test it out. I'll let you know what I think after I've tested it.
Another primer that you can use is one to fill your pores. If you have large pores then using one that fills them acts as a spackle filling your pores. Always make sure to clean your skin well every night. Since that goes into your pores you don't want to cause break outs.
CHOOSING THE RIGHT FOUNDATION
One thing you have figure out is what type of skin do you have? Are you oily, dry, combination or normal. Knowing that will determine what type of foundation you need. If you have dry skin you want to stay away from a matte foundation but if you have oily skin a matte is what you'll need. And remember if you do have oily skin using a matte foundation won't totally make your foundation look matte. You'll still have a shine but using that formula should help prevent it from looking to oily.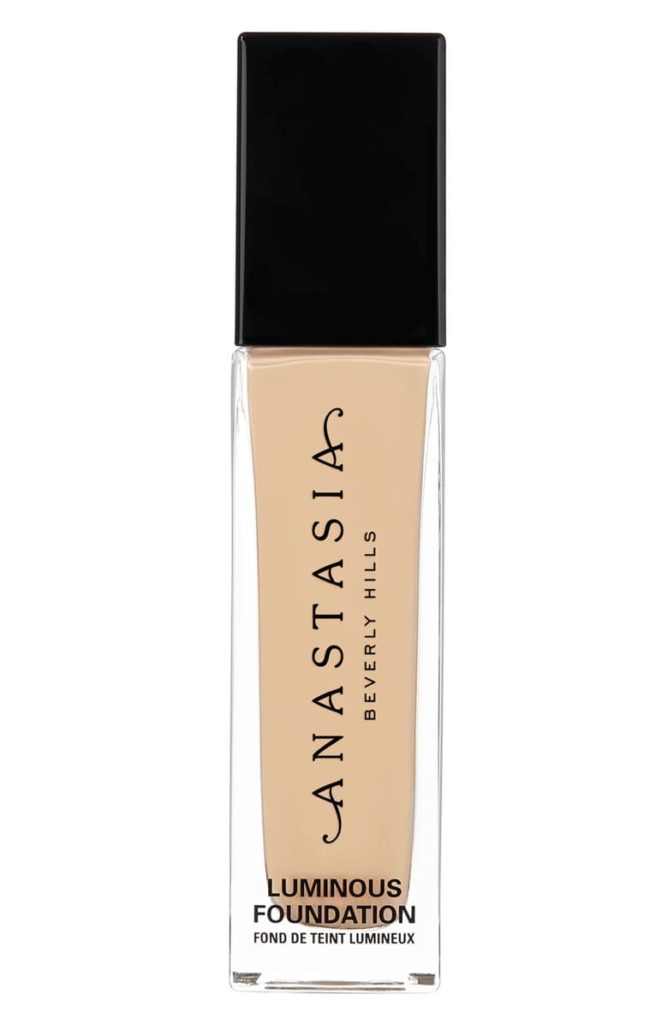 Then you'll want to think about your undertone. Look at your vein on your wrist. If you have blue veins and your skin has a pink flush then your undertone is cool. If you have green veins and your skin has yellow or golden tones your undertone is warm. If your veins are blue and green your undertone is neutral.
Always choose a shade closest to your skin tone. It's always to go a little lighter than darker because you can add a little bronzer if you go too light.
If you're looking for a new foundation on line and you don't know which to choose go to Findnation. You can type in the color and brand of your current foundation and it will give you a list of matches for other foundations.
POWDER OR CREAM OR LIQUID?
Should you get cream or liquid foundations, blushes, bronzers or should you stick with powders? I think on mature skin it's best to stick with creams or liquids. Our skin texture changes as we age. So I feel that the less powders we wear the better. If you use a powder just make sure to use a fine powder for setting.
If you're like me with oily combination skin you can use a mineral powder foundation. They are not all the same. I love the one from INIKA. It wears well on my skin and doesn't settle into any of my lines.
SETTING POWDER OR SPRAY?
If you have oily skin then I do feel it's necessary to set your foundation. But if you have dry skin I would only use a setting powder if you really feel that you need it. In my opinion youthful skin looks dewy not dry. As far as setting sprays I've never found one that's kept my makeup on. I know people use this if they feel they have cakey looking makeup. But in my opinion they're wearing too much powder and using less would keep the makeup from looking that way. So use caution because many do contain alcohol which can cause your skin to look dry overtime with using one.
THE RIGHT TOOLS MAKE ALL THE DIFFERENCE
Using good brushes really make all the difference in the world. Don't use those brushes or sponges that come with makeup. Throw those out! Invest in a good set of brushes! I am currently loving the Rephr brushes. They are natural hair and using them has upped my makeup game!
As far as applying foundation I find that using a beauty sponge works the best. Especially if you have dry skin. Using a makeup brush will kick up dry skin and make it look flaky. Once you apply your foundation it's all you will see. When you use a damp beauty sponge you push the foundation into your skin creating a beautiful canvas for the rest of your makeup. My favorite is the beauty blender.
If you'd like to see me talk more about the five ways to improve your makeup skills make sure to watch THIS video. And subscribe to my YouTube channel. I share new videos every single week!