DOES BOTOX MAKE SKIN LOOK OLDER
I hear people rave about botox and over the years I've been mildly interested in it. Does botox make skin look older? I was curious but I'll admit I have very few lines and no wrinkles. I hear lots of  hype botox and decided to do a little research to see if it's beneficial or something to be avoided. I'm not an expert in skincare. I'm a consumer like you looking for ways to anti-age.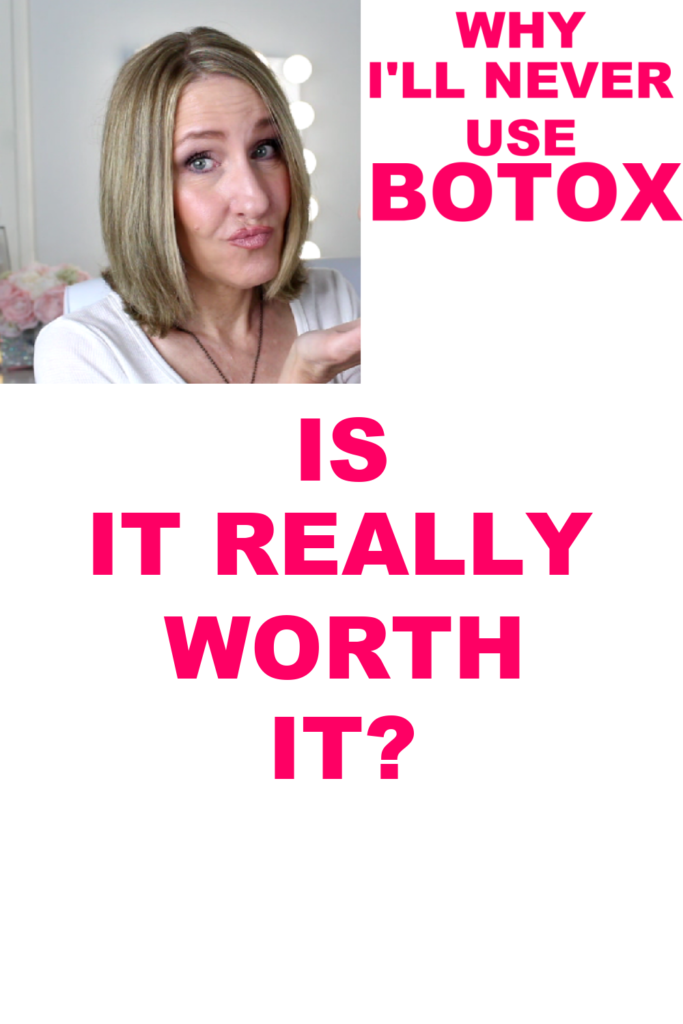 WHAT DOES BOTOX DO?
Botox is injected into certain muscles in your face paralyzing them. This makes the skin look smoother. This is only temporary and lasts 3-4 months.
BOTOX IS PREVENTATIVE
This is such a misconception. Botox is not a preventative. If you have lines and wrinkles using botox will not get rid of them. But instead will make the skin appear smoother. If you stop getting botox you'll see those lines and wrinkles again. If you start using it early and you don't have lines you'll get them a little sooner. Using botox stretches the skin over time this will lead to sagging. You'll end up aging yourself quicker by using botox.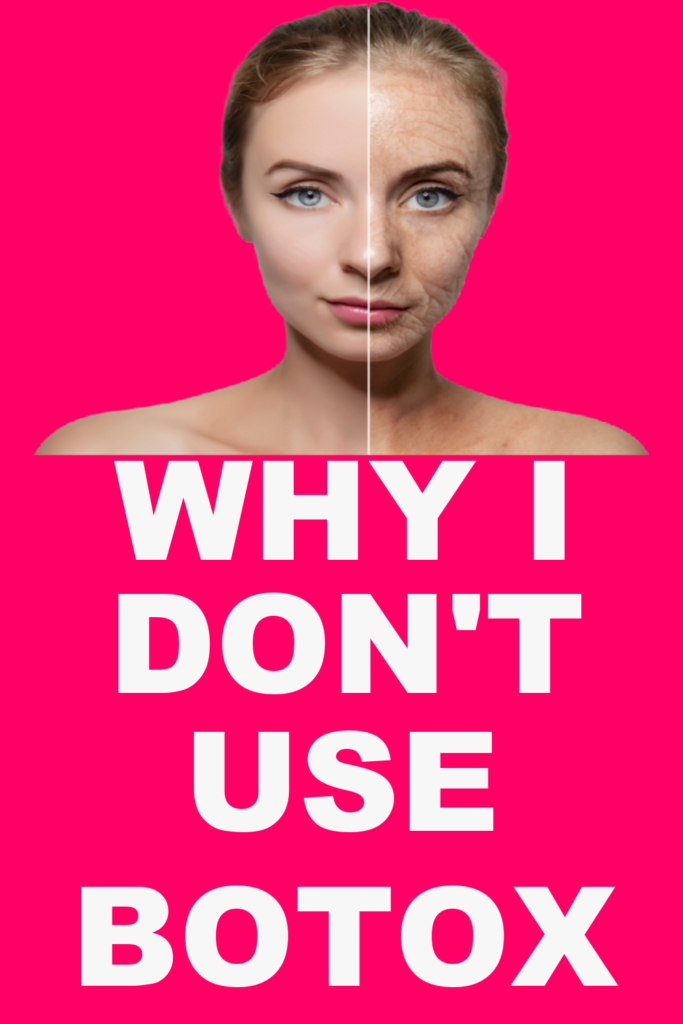 LONG TERM EFFECTS
As you use botox you'll create more lines on your face because as some of the lines and wrinkles are frozen you'll compensate by using other muscles hence making more lines on your face. Your skin will also get thinner because of the sagging and wrinkles it's creating. As we age we lose collagen and stretching the skin only adds to the aging process.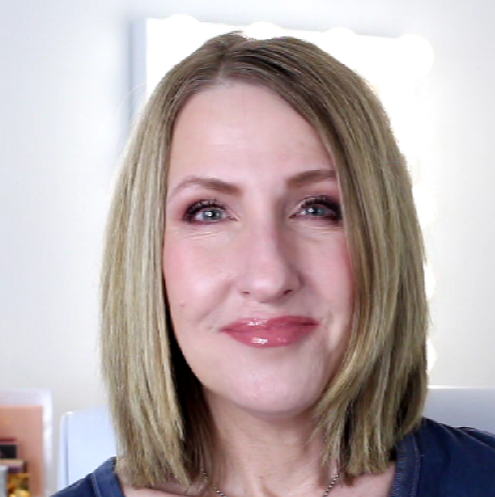 SIDE EFFECTS
These are things that can happen.
Droopy eye
difficulty swallowing
botulism
glaucoma
infection
WHAT IT DOES TO YOUR BODY
Botox is a toxin botulinum type a, bacterium Clostridium botulinum. This is the toxin botulism that causes food poisoning. I don't know what the long term effects are when injecting that into the body but I personally don't want to find out.
WHAT I DO TO LOOK YOUTHFUL
I use the best skincare that I can to look as youthful as possible. There's nothing that will stop the aging process and I know in time my skin will show more signs of aging. But I don't want to use anything in my body that will speed up the aging process.
I've shared videos on the skincare that I use you want watch those HERE. You can also watch me discuss this topic more by watching this video HERE.