Glam Farmhouse Kitchen
Glam farmhouse style is my new thing. No, it's not a term that I've heard of. But it describes where my style is evolving too. It's a mix of  modern, glam and farmhouse style. A few years ago farmhouse style was in my home, and then it morphed into Shabby farmhouse style. And now I'm changing once again because I've purged most of my personal collection. So why did I purge everything? Ha…it's all good. I'm pretty happy to have gotten rid of things that were taking over my house.
And guess what? I'm not planning on bringing lots of new things into my home as far as decor. Instead I've decided to only bring in farmhouse decor style that will add value to my home. I bet you're shocked that I'm not searching through thrift stores to find cool treasures.
Well, the fact is I'm over having lots of  stuff in my house. I'm being very picky with what I bring into my house. Which right now, I'm not bringing in anything unless it's going to add value to my home. Or if its a need as in organizing or whatever. You get the idea.
I have lots of  upgrade ideas for my kitchen, but today I wanted to share ideas for my next kitchen. Since we're planning on moving, budget is an issue. So any changes I make need to be realistic and on my budget. I need to work with what I have already. My appliances are an off white color that has yellow undertones. So adding white counters and a white sink won't work unless I replace everything. And that's not going to happen because of budget, and I'd probably never get that money back when we sell our house. So let's take a look at my dream kitchen ideas, then will chat about how you can add a little glam farmhouse style to your home.
I'm adding a shopping guide at the bottom of this post. Many times I get questions on where to purchase something. This guide makes it easy for you 🙂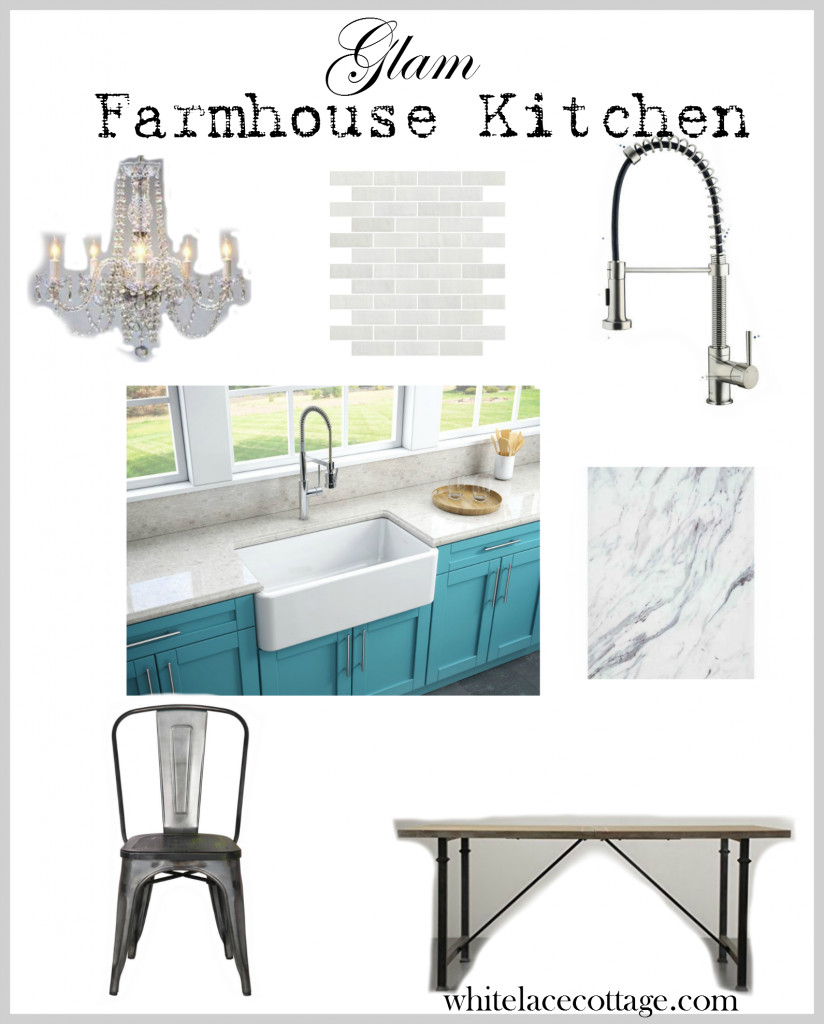 (This post contains affiliate links, see disclosure policy)
In our next home, I'd love to add marble counters. But, marble counters can be unrealistic as they do get stained. I think that would drive me batty crazy! Instead of the real deal, I'd love to install these laminate counters that look like marble. I've seen these in person and they look just like marble! But they are easier to take care of and cost much less. A win-win for me!
This marble is from Wilsonart, I found it on Homedepot.com.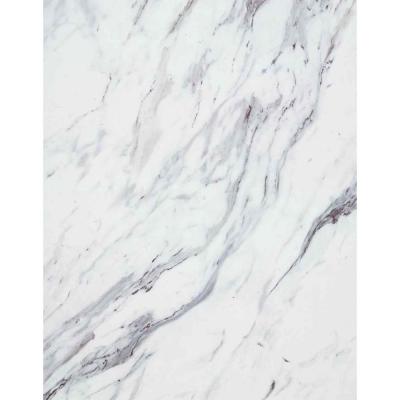 I'd also love to add subway tiles in our next home. I love the simplicity of subway tiles. They are fresh and clean looking. And if I ever changed my style, heck who am I kidding, you know I will. Anyway, these are simple enough to go with any change I make.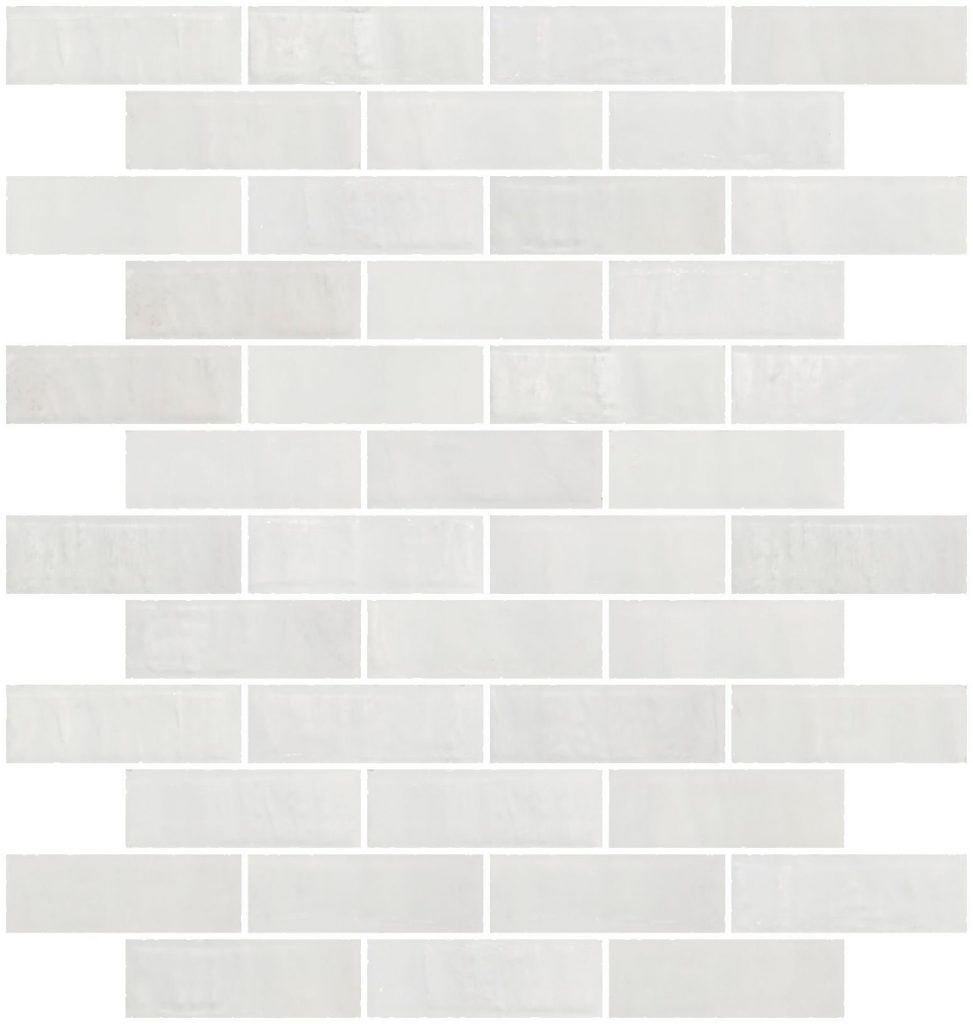 I'm sure that I will be adding chandeliers to my kitchen in our next home too. I've enjoyed my chandeliers  in my kitchen. I must I have three of them! I  personally don't find them to get dirty quickly. And cleaning them has been very easy for me. In the past I've had clear globe lights and even after cleaning them I still see streaks and lint dust from the rag used to clean them. Hands down, I'd always have a chandelier or two in my next kitchen. This one is similar to the chandelier I have in my kitchen now. And you can't have a glam farmhouse style kitchen without a little bling, am I right? Can I get an Amen?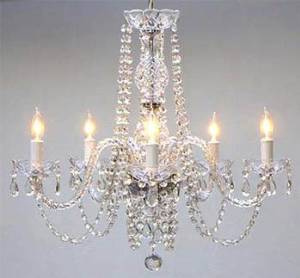 This is on my wishlist for my next kitchen in our next home, and that's a farmhouse sink. Oh yeah, I have a big list and it's growing! In fact, I'd love to add one in our house now. But I think it won't happen until our next home. It's just reality….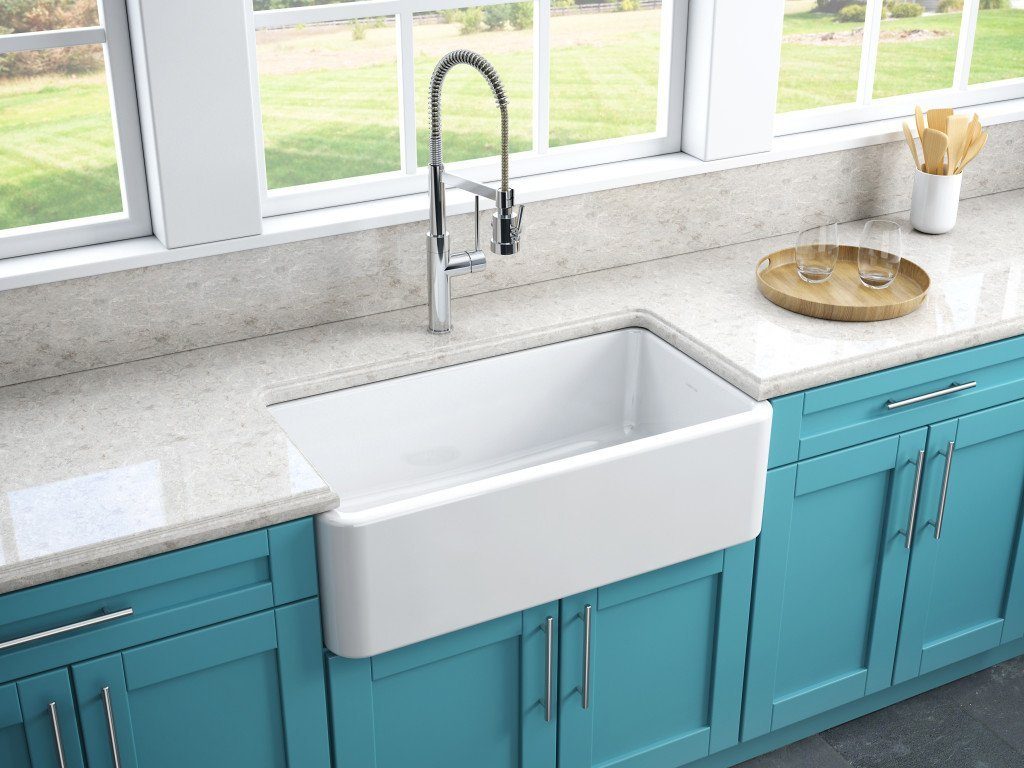 This style faucet would work perfectly with this farmhouse sink, what do you think?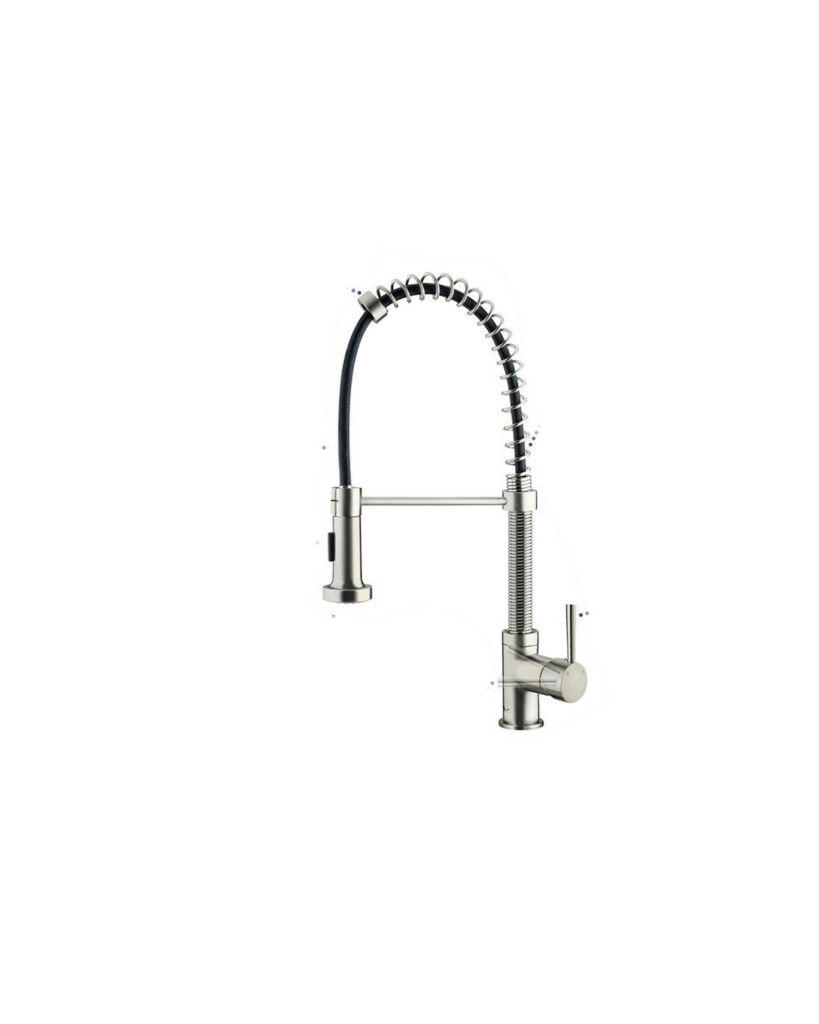 I'm planning on bringing my farmhouse table that I added a faux plank finish too. You can read about that technique HERE.
But, it may not work in our next home, and this farmhouse table totally caught my eye. I love the metal legs with the wood top. What do you think about mixing metal with wood? I personally love it and yes this would totally work in a glam farmhouse kitchen.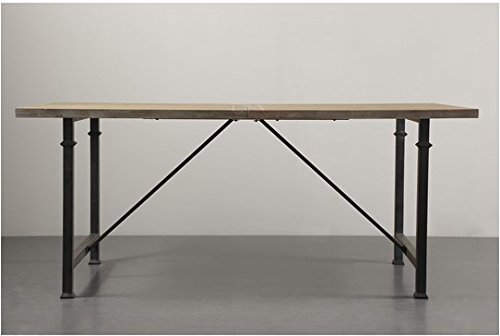 I love the bench and the style would work perfectly, but the stain is a little off. Just make sure that whatever style bench you get for your farmhouse table that the height and length work. You don't want too tall, too short or too long of a bench.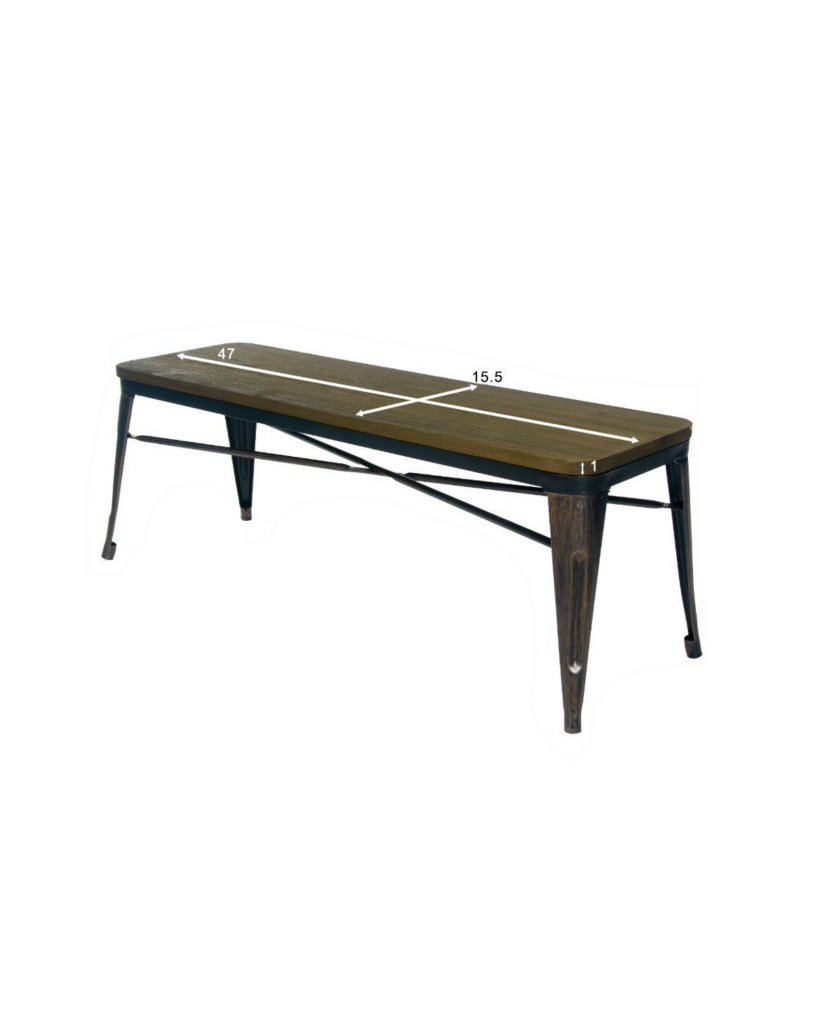 I'm also loving this chair, with a little bit of a industrial look. These come in several other colors and have a distressed look.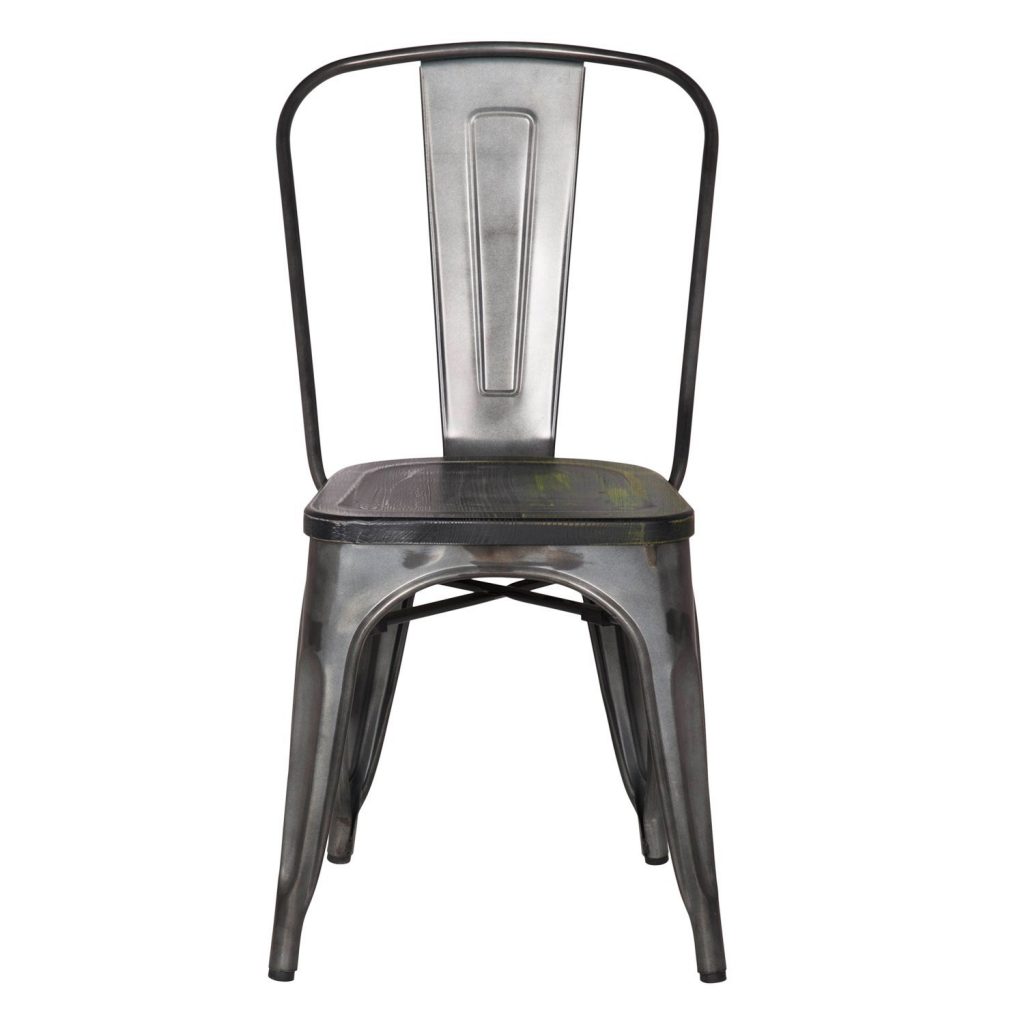 Well, that's my dream kitchen in our next house. I'm sure I will think of a few more things like flooring too, a nice wood stove hood. See, I told you my list is long!
So, how can you add glam farmhouse decor to your home?
Tips On Adding Glam Farmhouse Style To Your Kitchen
Add a farmhouse sink.
Update your counters. A few ideas for counters: Butcher block, Marble, Faux stone, Cement.
Add a faucet that compliments your new farmhouse sink. There are many different styles including faucets that have that vintage look. Silver is best because it adds a little sparkle.
A farmhouse table, with a bench on one side and chairs surrounding the table screams farmhouse style.
No glam farmhouse kitchen is complete without a chandelier or two. Am I right?
Add cabinet knobs that reflect farmhouse style.You can add silver for that bling.
When you're adding accessories to your kitchen, add pieces that are decorative and useful. That's my biggest tip of the day! Seriously whenever you're adding a accessory to your home make it something that's decorative and useful. You'll enjoy that piece so much more. And you'll get lots of bang for your buck because you will be able to reuse, and repurpose that piece in many ways and in many rooms of your home.
Are you adding new style to your home? What's your favorite style?
Shopping Source