Simple Cheap Decorating Ideas For Your Home
Well you know that I love sharing simple cheap decorating ideas, and I've shared over and over again is how cheap I am and why I love decorating on a budget.
I've made several little changes to our bedroom since I last time I  shared it, a year or so ago.
Nothing major, but I replaced my two side tables.
(This post contains affiliate links, please read disclosure policy)
I shared one of the tables yesterday, you can read about that HERE.
Both tables have been painted using Vintage Green from my signature line of paints.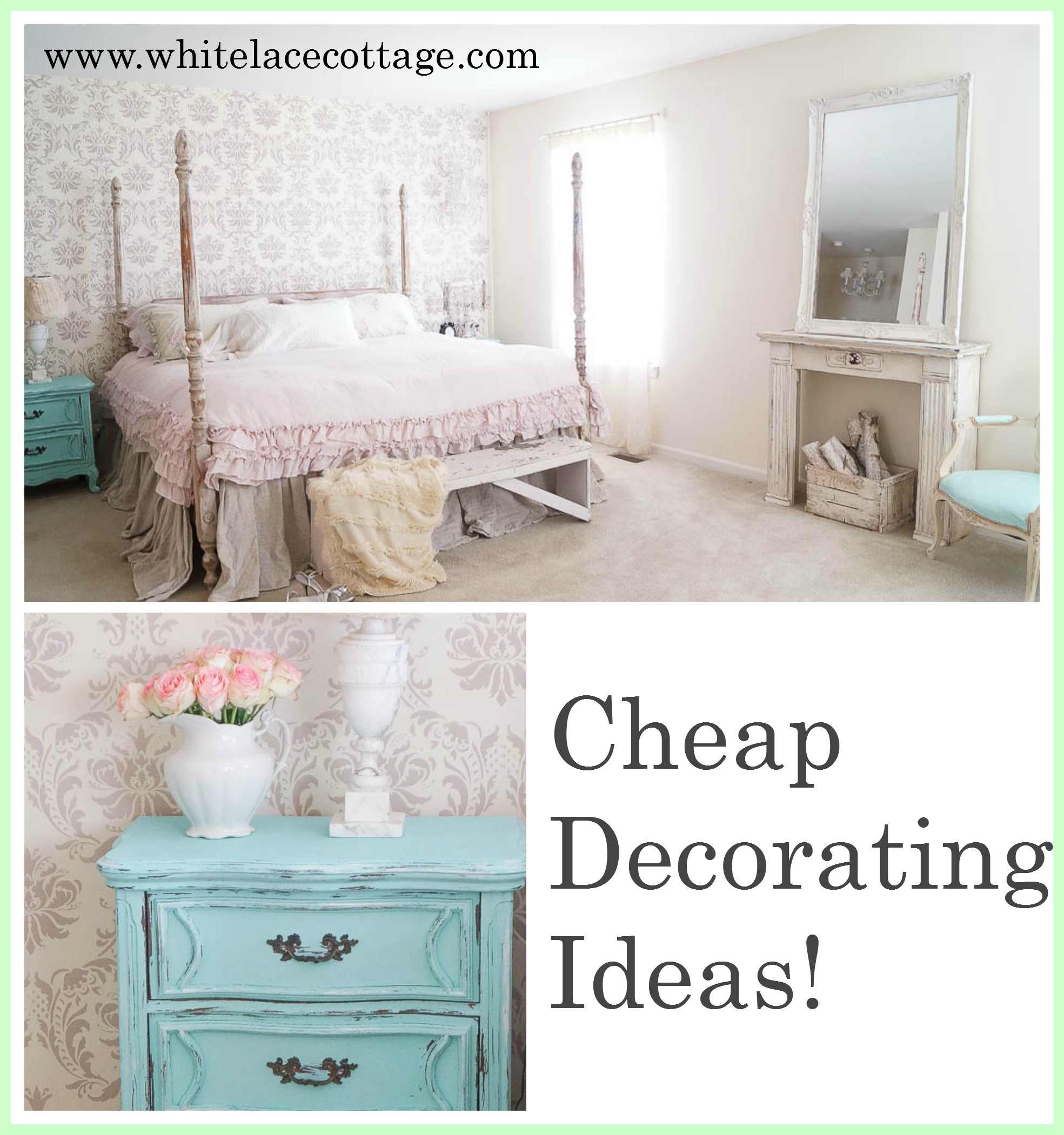 And I've added a few new to this room pieces.
Like my mantel and mirror that were in my dining room.
Oh, and that sweet bench was out on my porch, which is a really cheap decorating idea, as it was free I moved it from my porch to my bedroom!
So back to those tables, one of the tables was free, but the other table was found at a thrift store for $5.00!
I'm sorry that I don't have a before photo of the table, I wasn't originally going to share this on the blog.
But, this piece had a chip on the corner of it, along with pen scribble.
Now again, most people would stroll right by this piece figuring that it would be complicated to fix.
And, I'm so glad most people did, because for $5.00 I was able to fix this very easily!
Here's a few cheap decorating ideas to keep in mind while you're shopping at a thrift store.
Don't pass up those beat up pieces of furniture, even if they have stickers all over them.
I'm sharing this from experience, you can clean the stickers off and paint right over the piece.
Second hand furniture is always cheaper than brand new.
Broken pieces of furniture can be fixed, so don't pass those pieces up!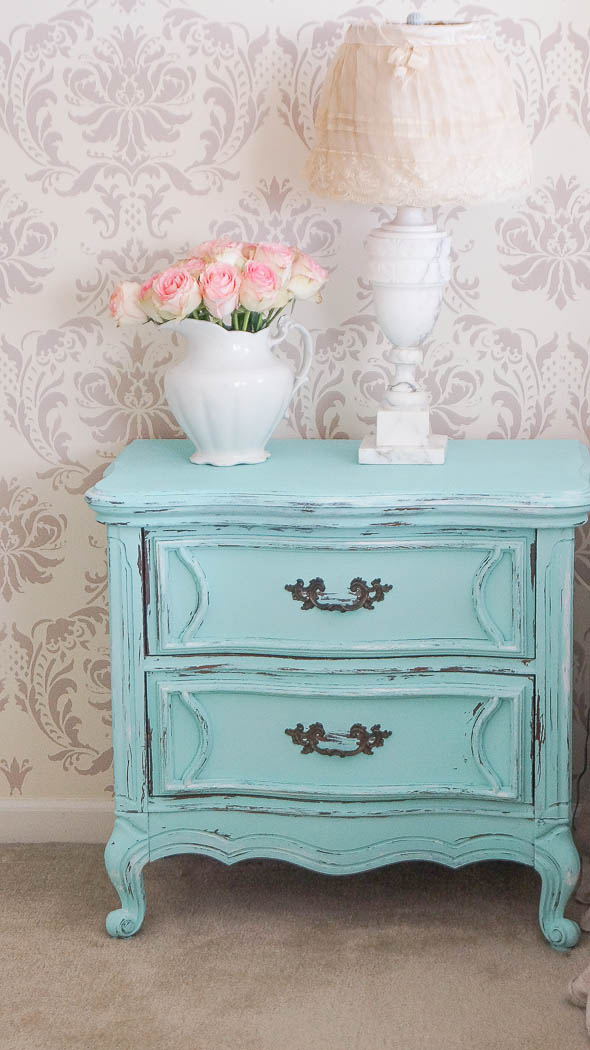 I added Venetian texture to the top.
Then, I used my vinegar and paint distressing techniques.
Which brings me to this question, do you decorate on a budget?
And are you as cheap as I am?
If you are, then you probably love simple and cheap decorating ideas as much as I do.
And most likely, you love shopping at thrift shops and garage sales am I right?
My home has been decorated using 98% of used finds, found at thrift shops, garage sales and antique shops.
That lamp is alabaster, and was found at a thrift shop for 20.00, can you believe that!
It didn't come with a lampshade, so I pulled out one of mine and updated it using lace that I glued on to the shade.
Using a wall stencil is one of those cheap decorating ideas that can really pull a room together.
A stencil is much  easier and cheaper than if I had wallpapered it.
And if I get tired of it, I can paint right over it!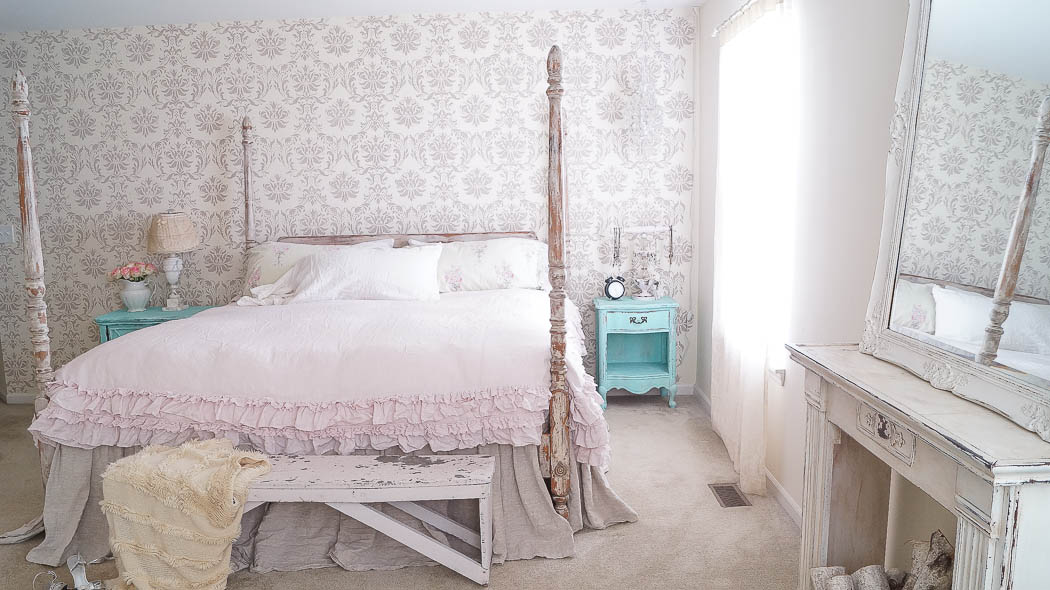 On my side table that I shared yesterday, I have my jewelry holder that I made from an old scale.
You can read about that HERE.
Simple to do and cheap.
Again, using what I already had, I didn't shop for anything to make that holder.
I looked for pieces I already had in my home.
My mantle was found at a second hand store, it was a dark wood, not an older piece.
But, I wanted it to look old so I created that look using paints, you can read about that HERE.
I was searching for an old mantel and couldn't find one, well, this one looks old and it was cheap!
Heck to buy the wood and make a mantel  would cost more that what I paid for this piece!
The wood bundles and crate were found at the same shop that I found my mantel.
That mirror was found at a thrift shop, but it was gold, no problem, I simply painted the frame.
The chair was found at an antique shop, I grew tired of the fabric and simply painted it!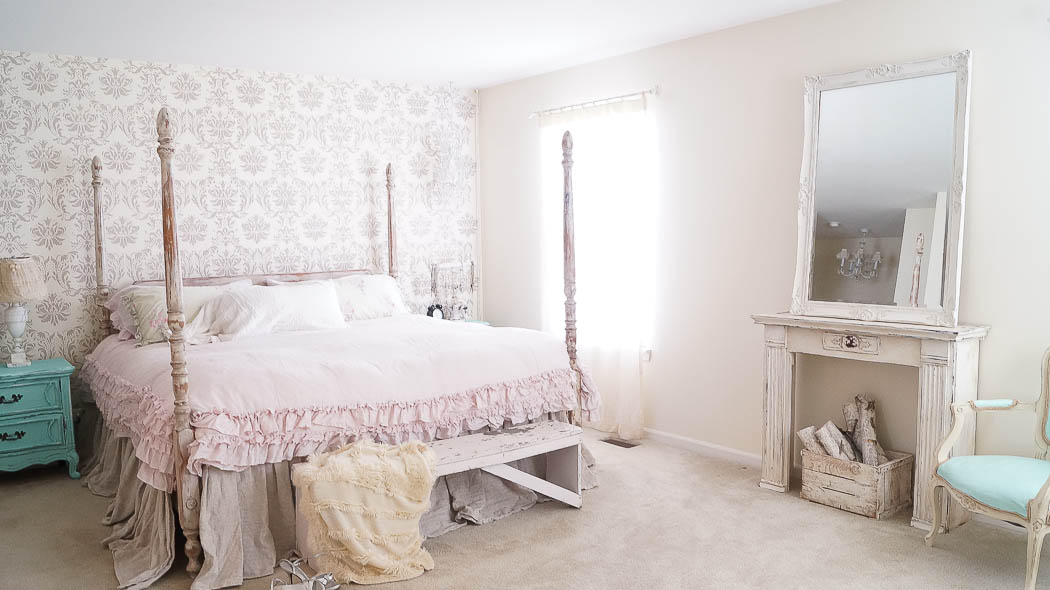 That bench was purchased from a friends shop, it wasn't painted.
I added a coat of paint, but didn't seal it.
Last summer it sat out on our porch, and now it had authentic chippy patina!
I think I may seal it so it doesn't continue to chip off.
I'll be honest about me being so cheap, if I won the lotto tomorrow, I would still be cheap!
How do I save money besides shopping at a thrift store?
Well, I reuse most of what I already have.
So let's say I want to change a room, I'll shop my house and see what I can move around.
Sometimes I need to repaint something, other times I need to reupholster a piece.
But, anything I do, I always stay on a budget.
Now, if it's something major like counters, or flooring, that's where I'll spend a little more money.
And I can do that if I'm saving money with fluff decorating, see what I'm saying?
I'm giving you a challenge, see what you can do to update a piece in your own home.
If you really need to purchase something, do it cheaply and start searching at garage sales or thrift shops.
Let me know what your working on , I'd love to hear about it 🙂
You can watch my new video and hear me talk about this subject a little more, and see the rest of my room 🙂

You can purchase my paints HERE.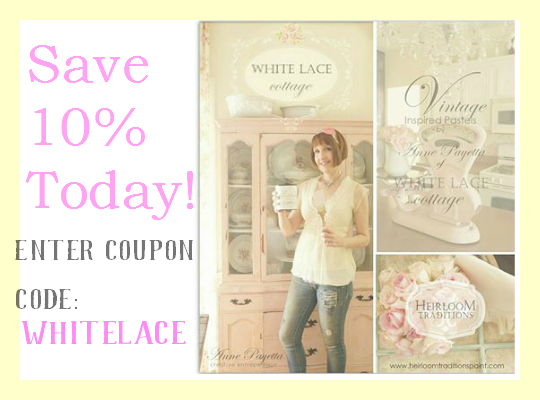 If you're local don't miss this sale!!!
I'm parting with most of my personal collection and more!
Location Northern,IL