How to distress furniture with vinegar step by step
One of my most asked questions is how to distress furniture with vinegar. I shared this technique of using vinegar to distress furniture a few years ago.
Since sharing this little secret, I've gotten  so many questions about it.  Using vinegar to distress furniture is so easy to do and really looks authentic! (This post contains affiliate links, please see disclosure policy)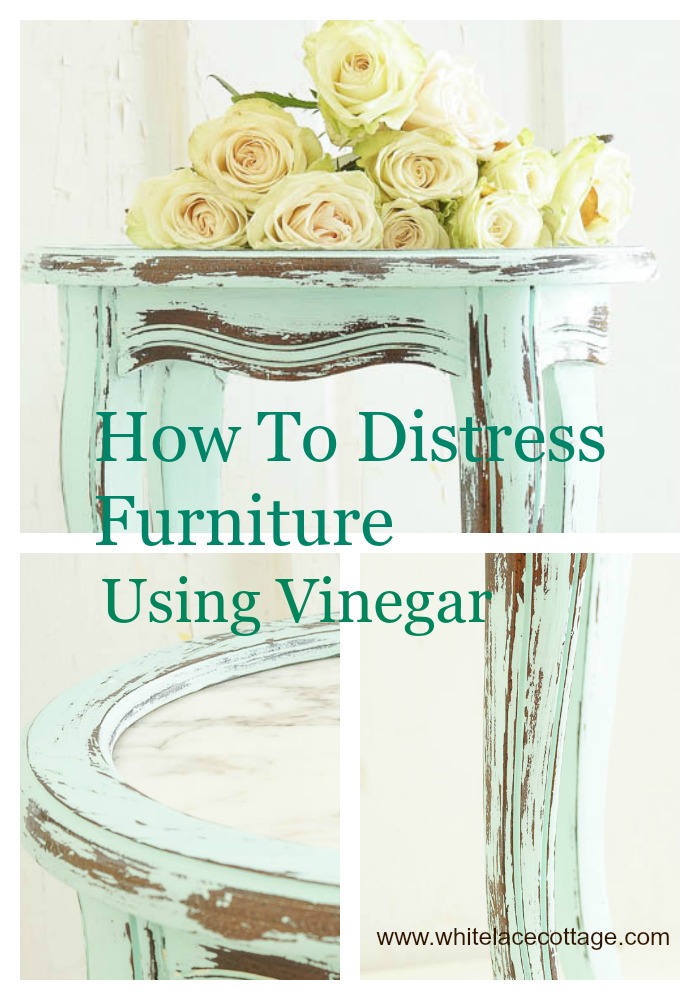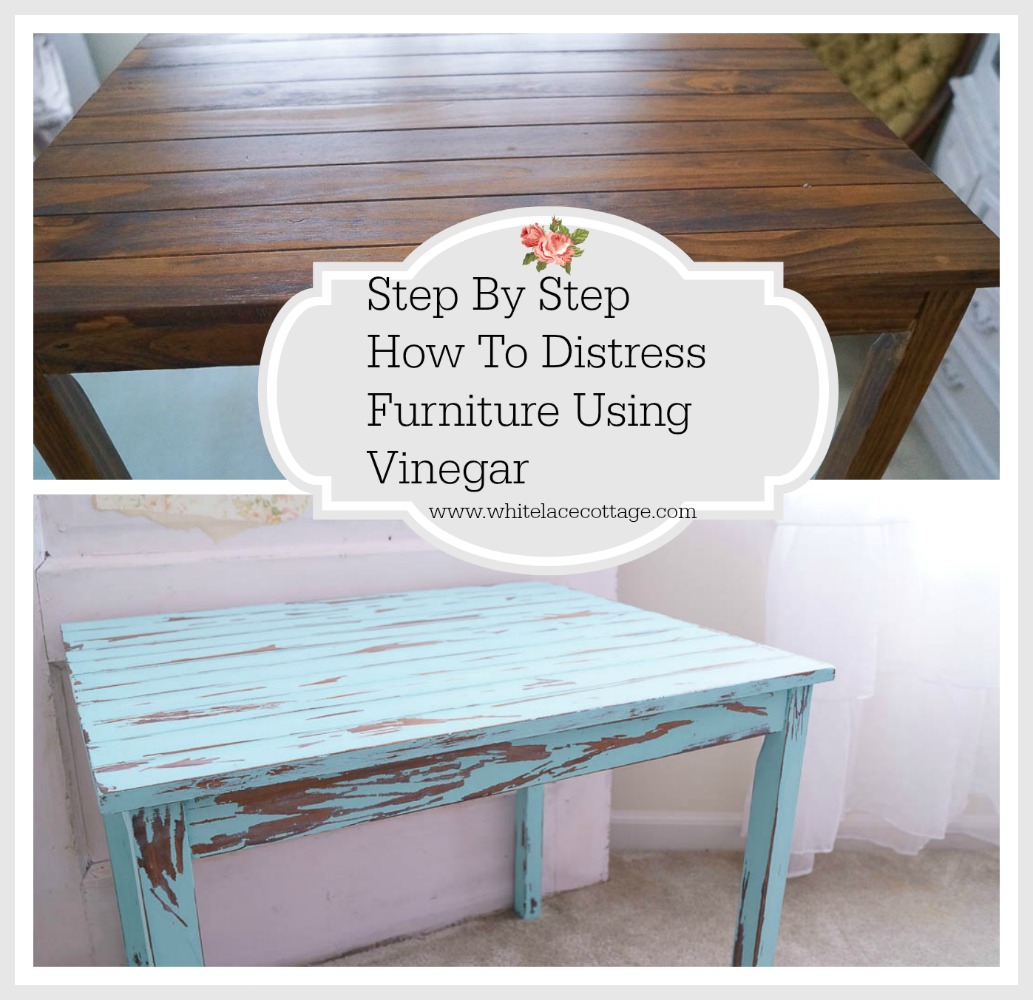 I love the fact that I don't need to sand when I distress furniture with vinegar. I'm lucky that I've found so many authentic vintage pieces with chippy patina. But they're hard to find, and they can be expensive.
I found this table at a thrift shop for under $10.00! It's a great little piece, and very sturdy. But there's nothing special about it. I'm going to change that!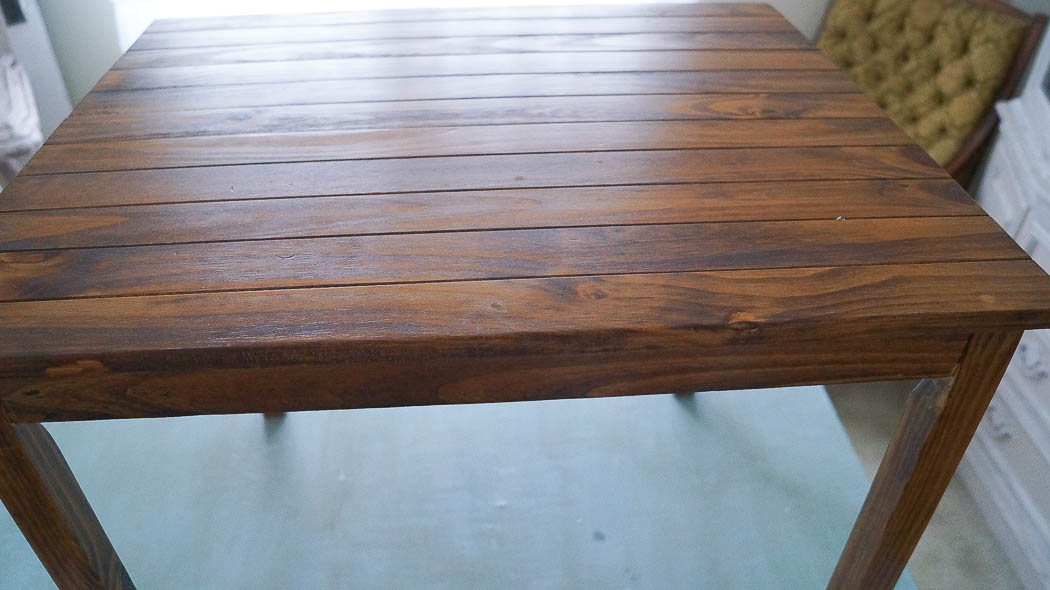 This table looks old, but it's not. I pulled out my Vintage Green from my signature paints, and painted this table with two coats.
(This technique will only work if you're using Heirloom Traditions paint, or Chalk paint)
Once it was completely dry I started distressing this piece. Are you ready to learn how easy it is to distress furniture with vinegar step by step?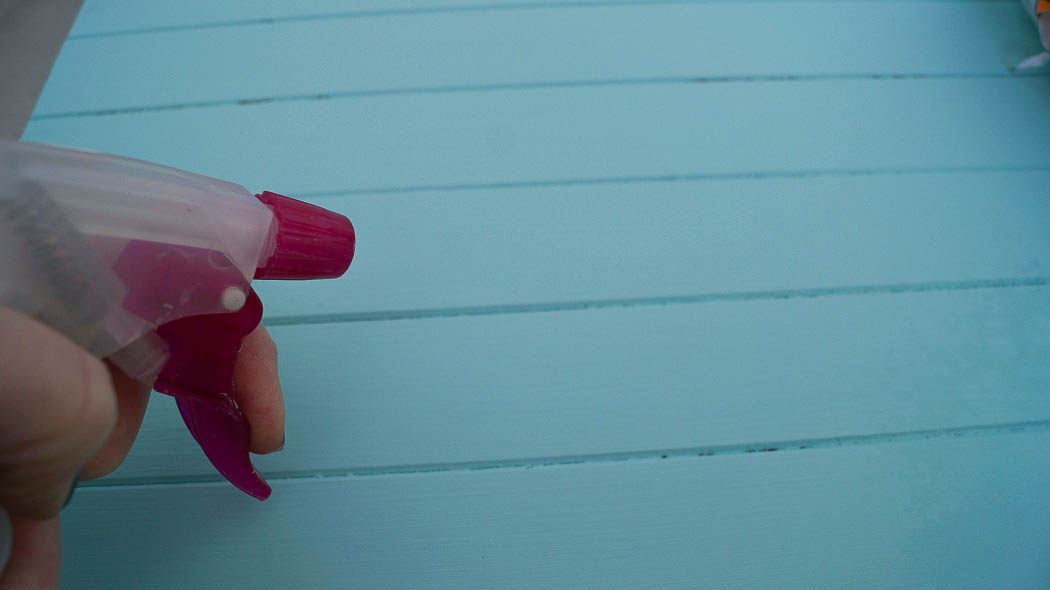 See how chippy that pink piece is? That's an authentic patina from an old chippy piece. It's hard to totally replicate that look. But with this technique you'll get pretty close to the real thing.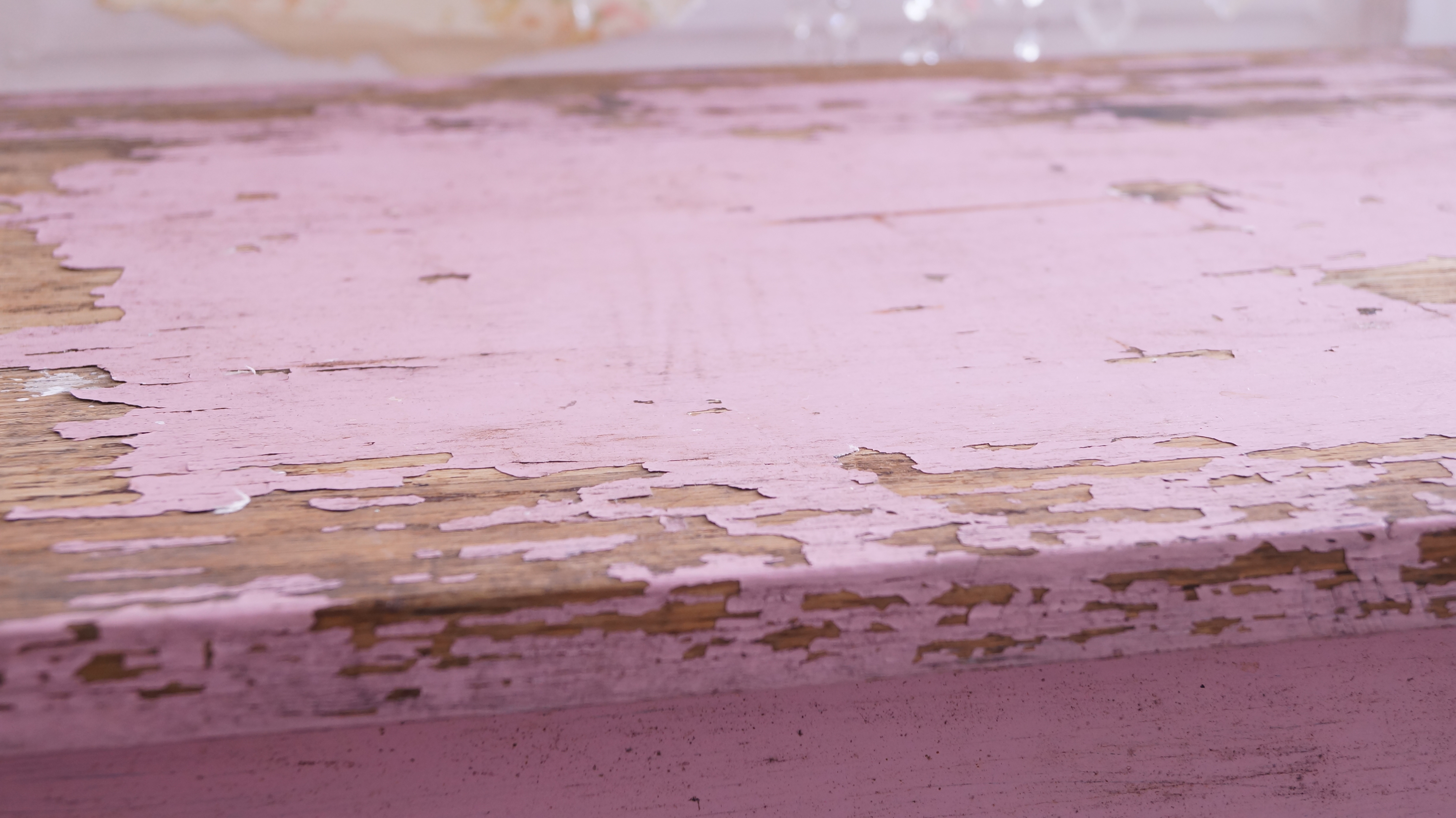 The best part about this technique is that it's safe to do. No sanding is required. And since most older pieces of furniture has lead content sanding furniture can be a little hazardous to your health. It's also cheap to do, not much is needed as far as supplies. And you won't have to purchase sanding blocks 🙂
If you would like to see how easy this technique is watch the video below. Make sure you subscribe to my channel. I share three new videos each week!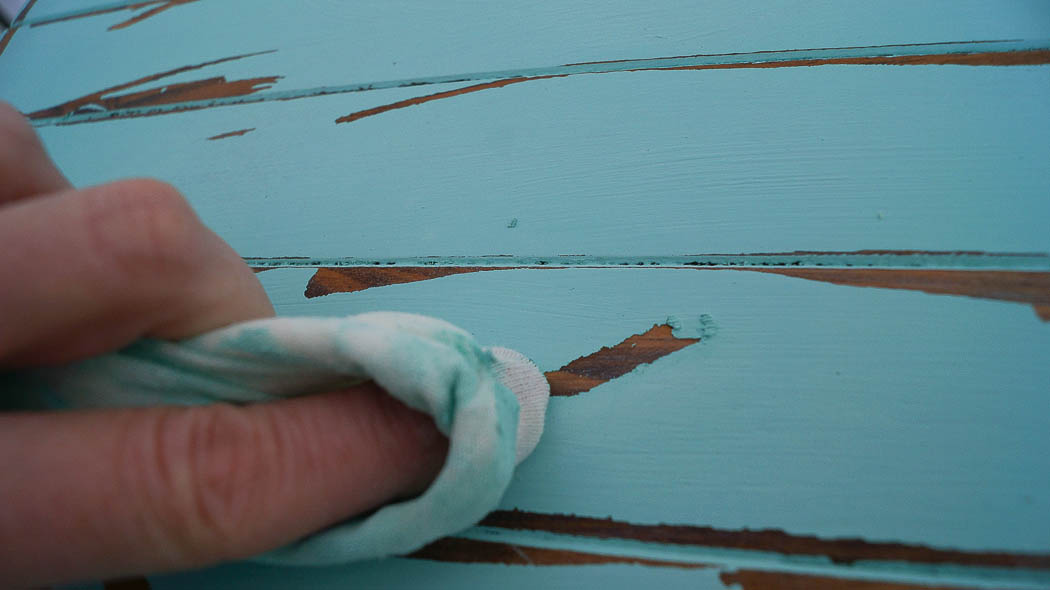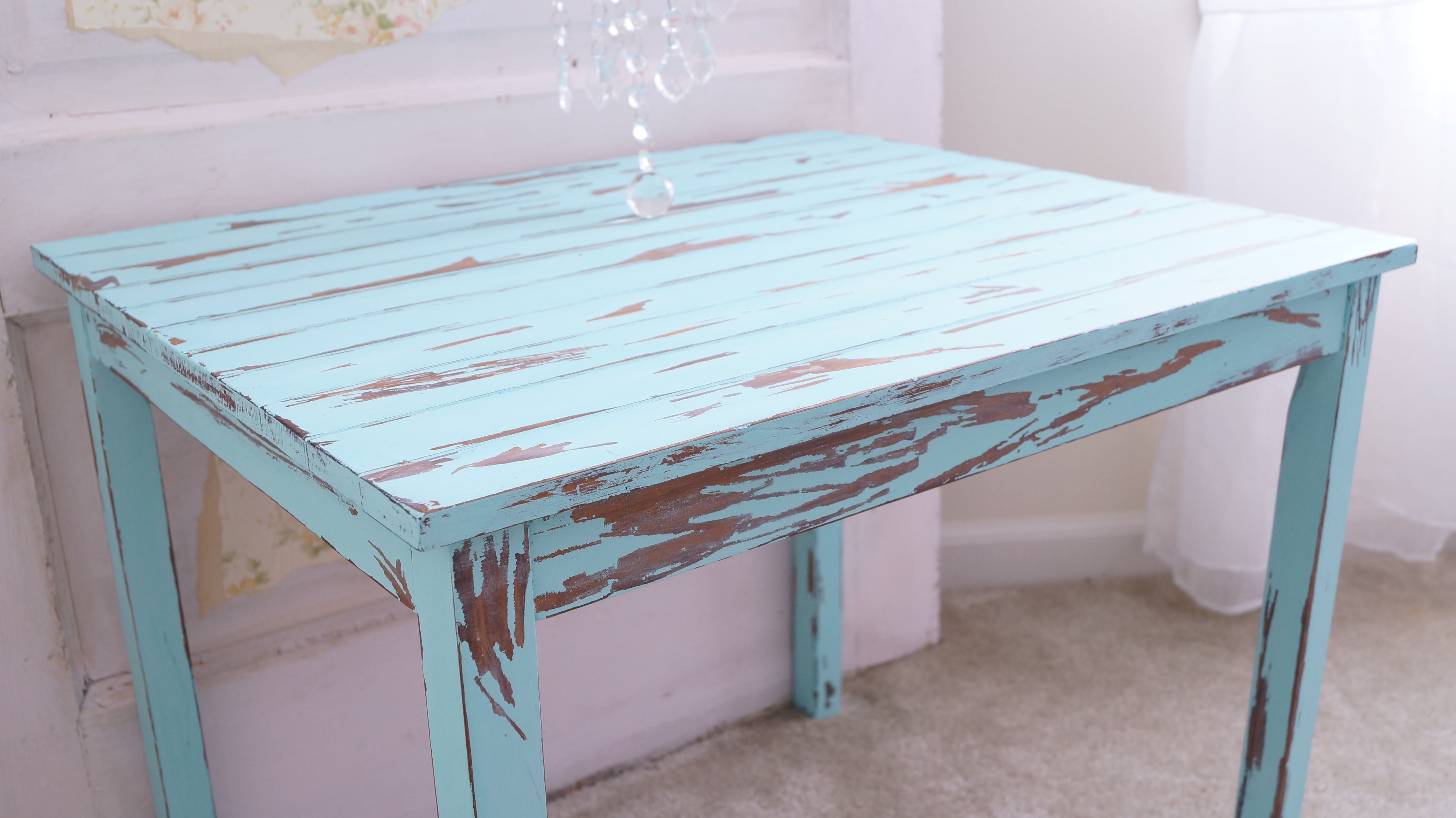 To purchase paint click the link below. You can use the code WHITELACE  to receive 10% off of your order. Ships worldwide.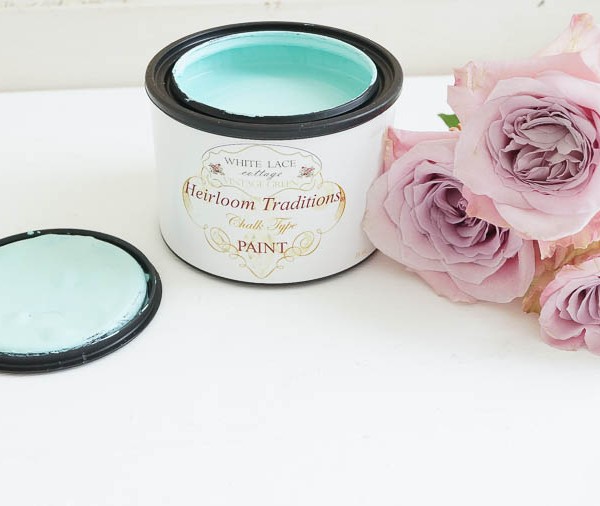 Save
Save
Save
Save
Save
Save
Save