I have people ask me all the time, how did you think of that idea.
Sometimes I can say that I saw something that inspired me.
But sometimes an idea just comes to me from out of the blue.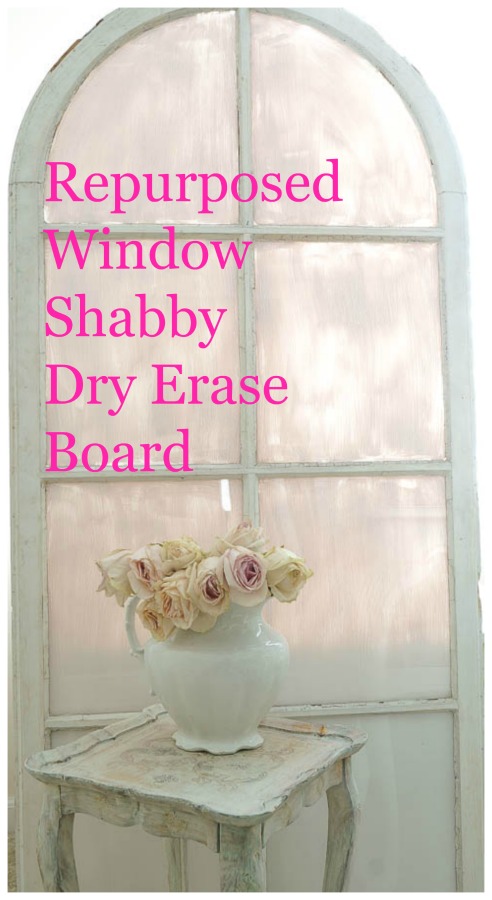 I was in the middle of starting several projects at once and I looked over at a vintage window that I have in my studio.
I love the arched shape and the chippy patina.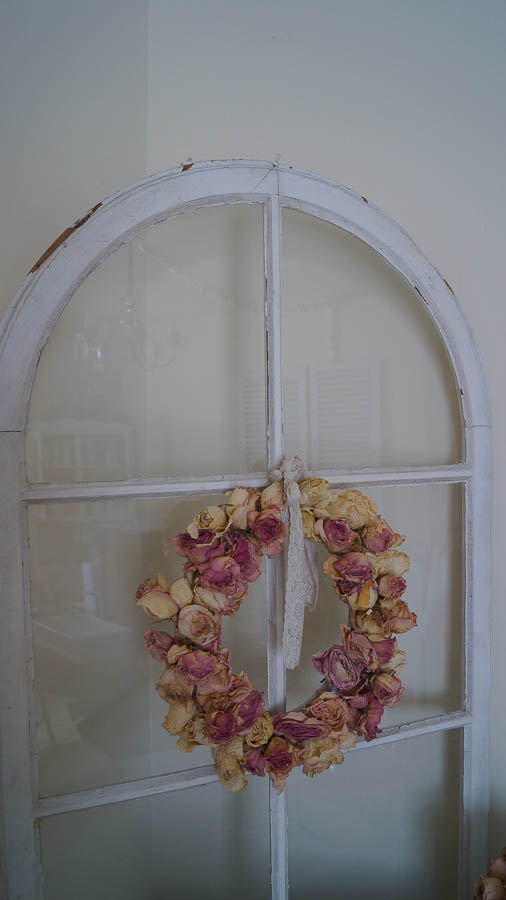 I have been dying to use chalk type paint on glass.
As I was looking at this window I thought let's paint those windowpanes!
I have been told chalk type paint sticks to everything….so let's try it!
Then I had an ah ha moment.
If I  repurposed this window I could  turn it into a dry erase board!
Let's do this!
I pulled out my Heirloom traditions paint in Blushing.
Yes I love this color…and it's pink need I say more?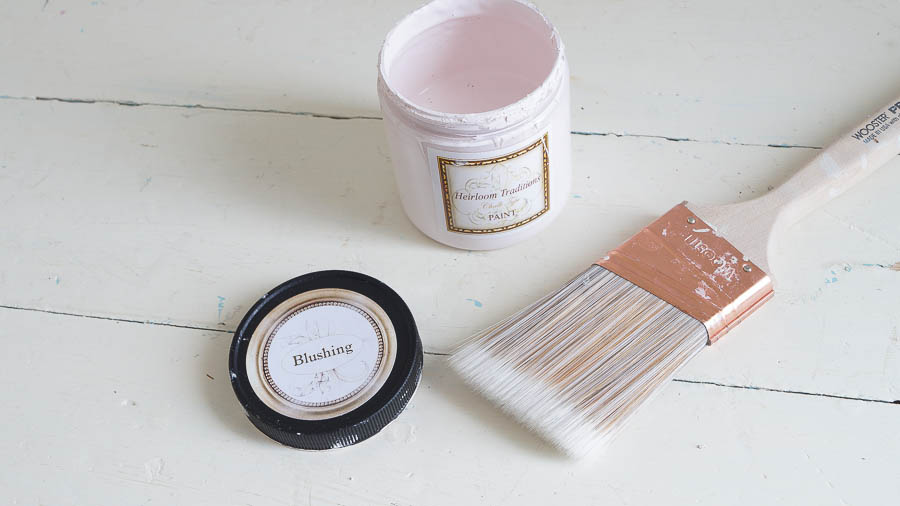 And I began painting the windowpanes.
After one coat of paint I decided to add one more coat of paint.
But before the paint had a chance to dry, I grabbed my hairdryer and on a medium setting I started drying the paint.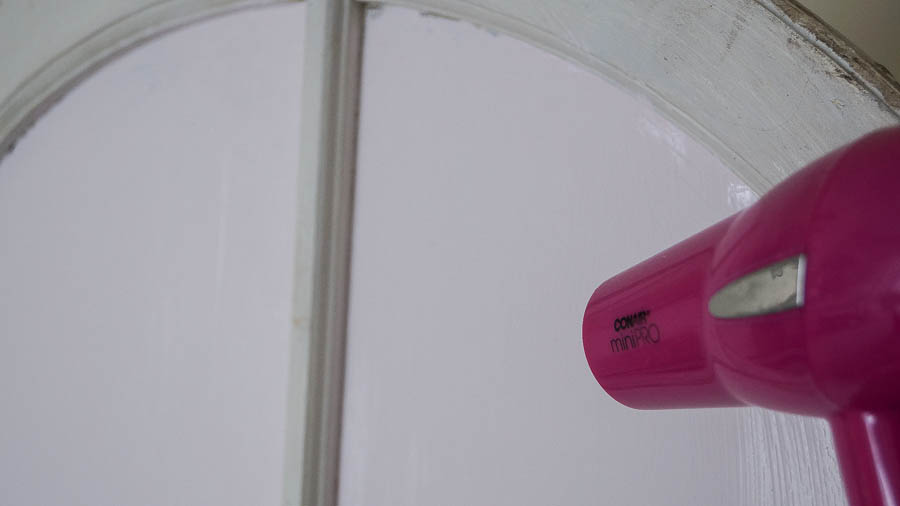 What a surprise I have a pink hairdryer, well of course I do 🙂
And as I was drying these windowpanes I was noticing the paint start to crackle.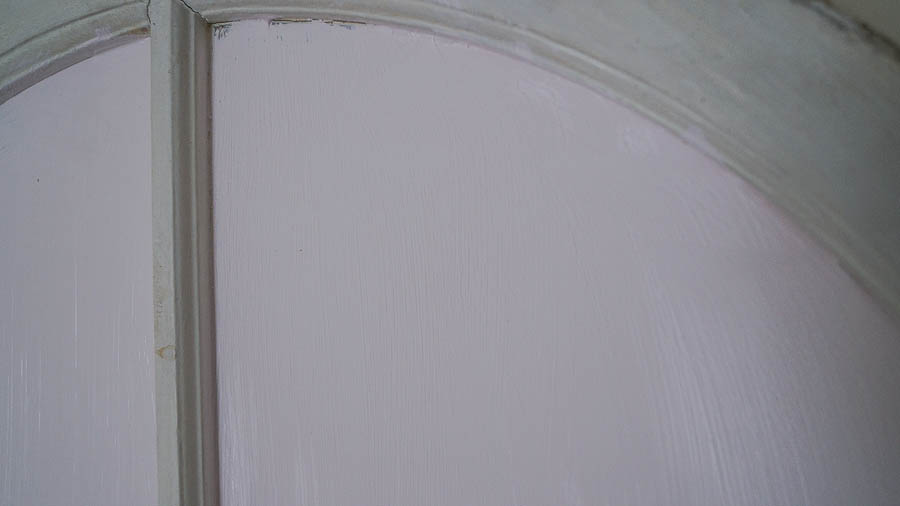 Actually I knew this was going to happen, but I was excited to try this on glass.
Love how it was starting to craze and crackle.
More ideas started flooding in my head.
What if I used several paint colors, you know to make this look like stained glass!
Hmm… okay note to self for a future project.
I am always finding old  windows at thrift, and antique shops.
You may even find one at a garage sale!
Well that's it ….how easy was this for a project!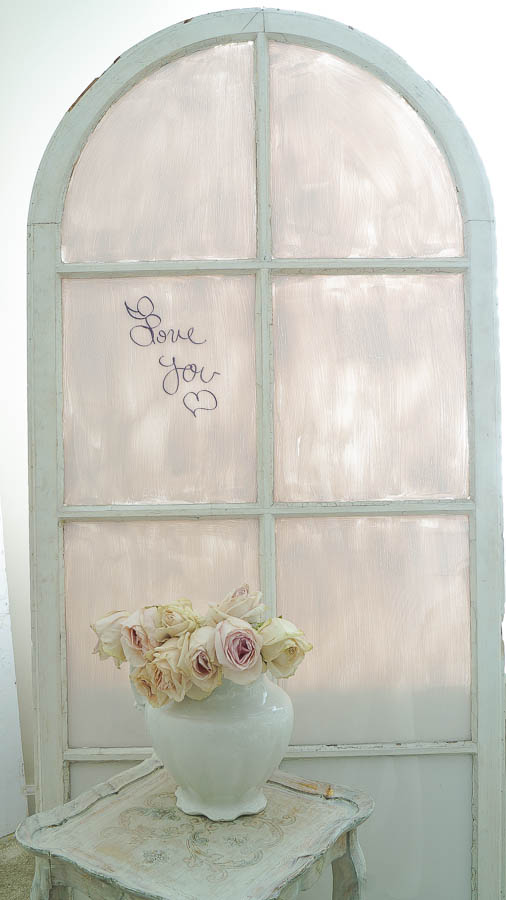 And as you can see I used a dry erase marker on the glass, yes that's what makes this a fun dry erase board.
After I completed this project I was searching for a title for this post.
Something searchable, and guess what?
This has been done before, well sort of .
The idea of using glass as a dry erase board has been done.
Not an original idea, but I shared my own version and and put a shabby twist to it with my cracked and crazed finish.
Can you see the brush marks and crackling.
This looks very Shabby indeed!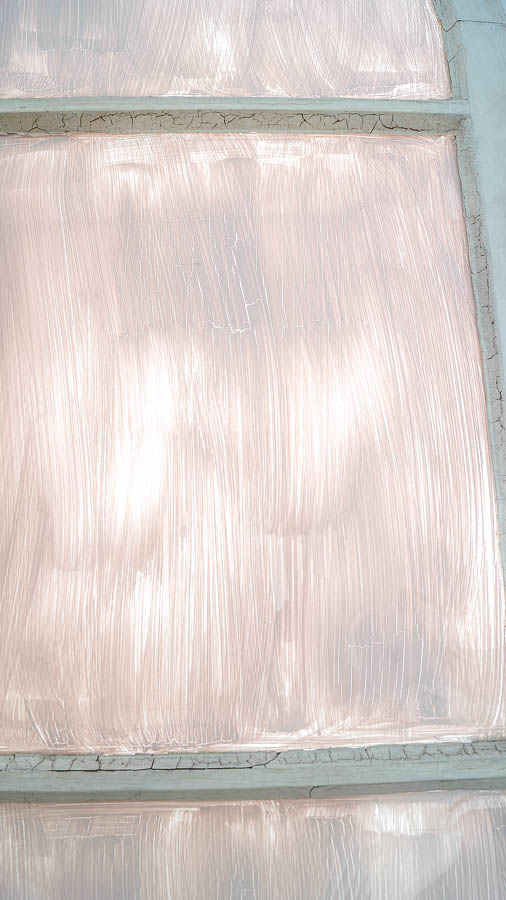 This is a fun way to repurpose an old window, and turn it into a shabby dry erase board!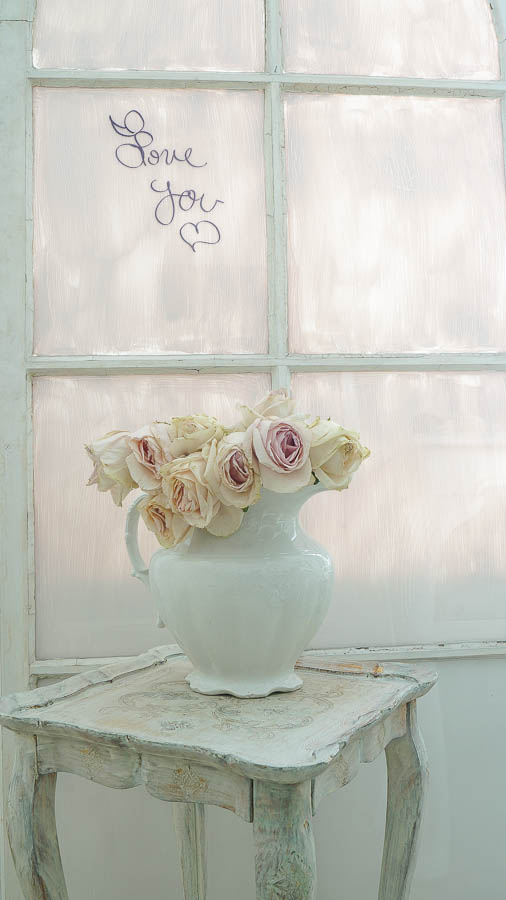 This is placed in front of a window, if I had placed it  against a  wall you would not be able to see through it.
See how the bottom windowpane color looks more solid.
But, this  can still be used as a memo board either way.
I would love to find a small table and add a lamp behind it.
The soft glow of the light will filter through and look so pretty at night.
I am thinking a small corner table.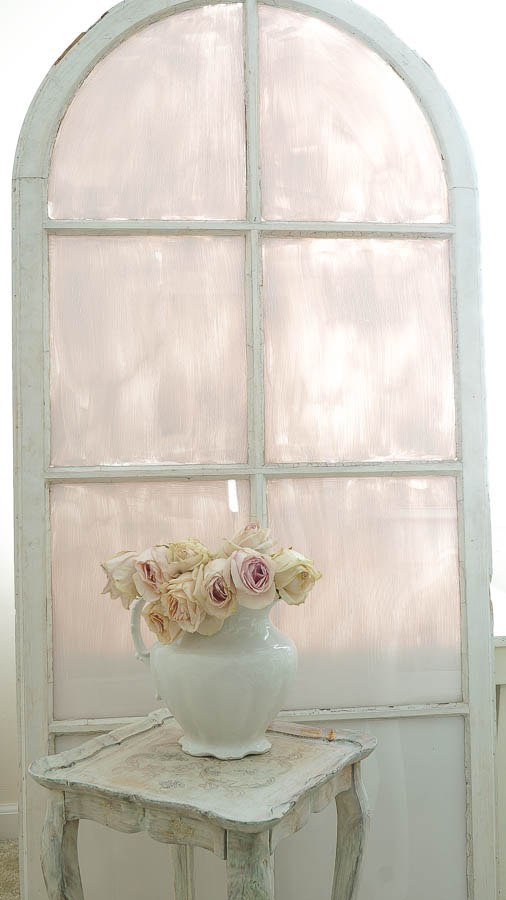 This is the same pink color I used on my wallpaper door in my family room.
You can read about my wallpaper door HERE.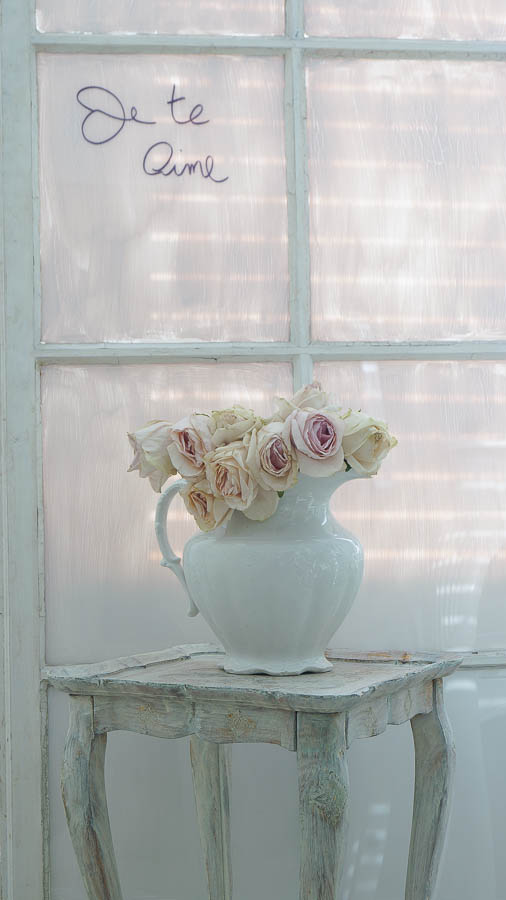 (I love you written in French <3)
Valentine's day is closely approaching, so am enjoying the last days of these sweet rose's.
Right now they are doubled in price.
I bet some of you live in area's that are nice all year round and can enjoy rose's from your garden always.
You are very lucky for sure!
So where do you find inspiration?