I love scrolling through Pinterest, I am always inspired.
Recently again, I was inspired by a vintage door that had torn bit's of wallpaper on it.
This shabby vintage door that I saw as my inspiration on Pinterest had bits of torn and tattered vintage wallpaper on it.
I can't share it here because of copyright infringement, but if you would like to see it you can visit my Pinterest board HERE.
I decided to try and re-create the look of that door, using a vintage door  that I have as an architectural piece in my family room.
To create my DIY vintage shabby wallpaper door, the first thing I did was paint it.
It was already painted pink, but it had a purplish tint to it, I wanted a softer yet warmer pink.
I pulled out my Heirloom Traditions paint in Blushing.
And painted a coat of  Blushing on my old shabby door.
Here is the before photo of the door.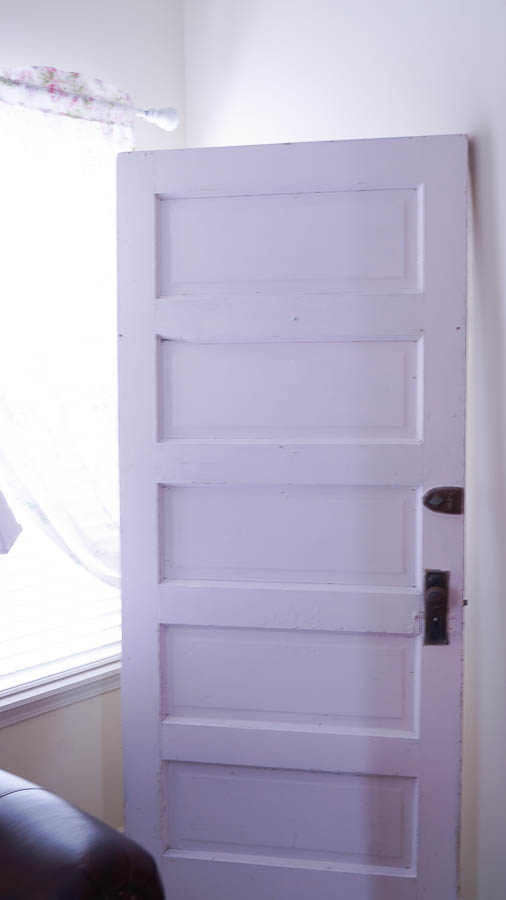 Here is a photo after I painted it using Blushing by Heirloom Traditions paint.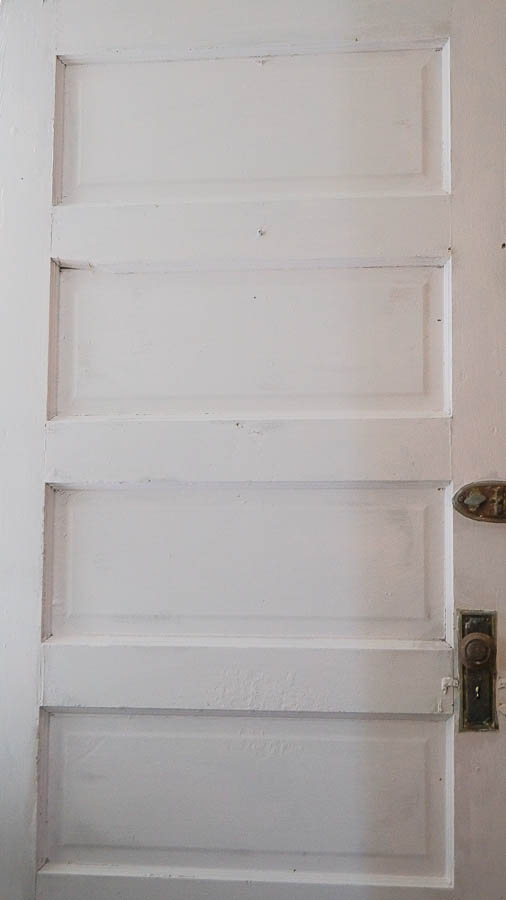 I decided to highlight some of the imperfections on this old door.
Using my wax brush, I added  just a touch of Muddy Pond wax, and clear wax also by Heirloom Traditions.
Adding just a touch of Muddy Pond wax did not alter the color of this door much.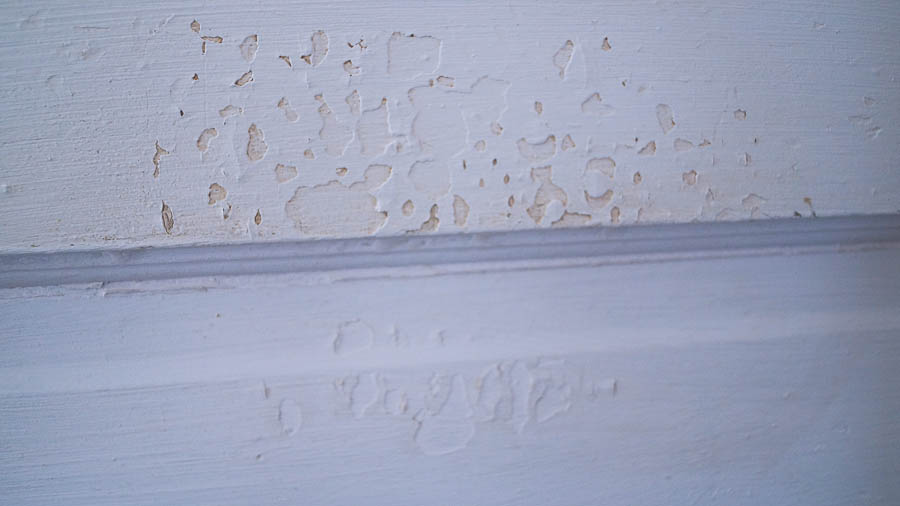 Here you can see the top photo that I applied muddy pond wax, and the bottom portion I did not apply it yet.
Can you see the difference?
Those imperfections are a little more prominent with the dark wax.
Next, I took my wallpaper and started ripping off pieces to fit into the raised panels of my door.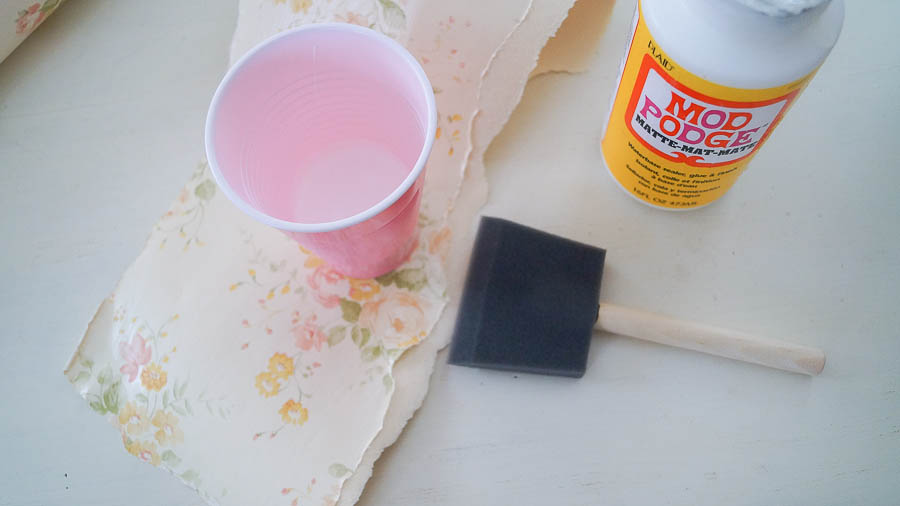 Remember the look I was going for, was a door that had wallpaper, but someone tried taking it off leaving some of it still on the door.
That's what I wanted.
Next I took out my Mod Podge, my ripped piece of  vintage wallpaper and a sponge brush.
Because my sponge brush would not fit into my Mod Podge container, I am using a cup that I poured some of the Mod Podge into.
Then with my sponge brush I applied the Mod Podge to the back of the wallpaper, and then applied the wallpaper to my door.
After each piece was on my door I applied more Mod Podge on top of each piece of torn wallpaper.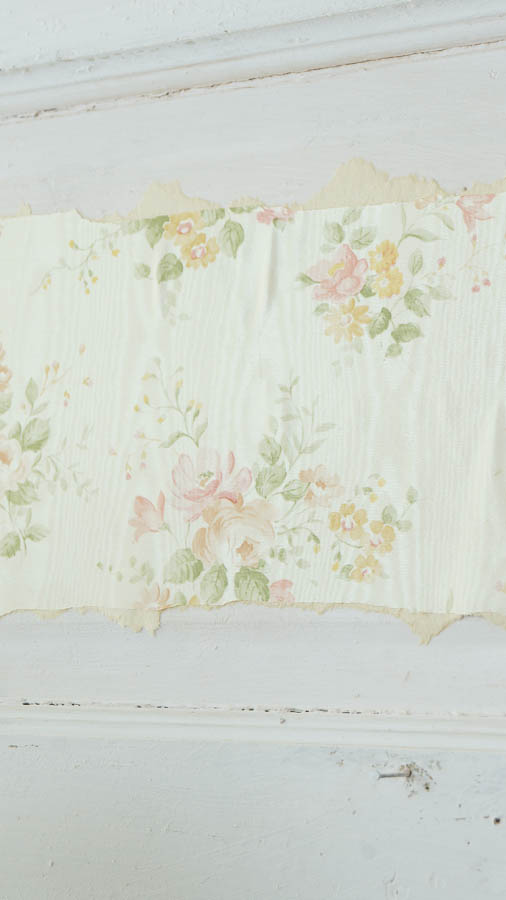 I was not concerned about this bubbling, I wanted this to look at old and authentic as possible.
An old piece of wallpaper on a door is not going to look new.
I repeated this process until I got to the last panel on the door.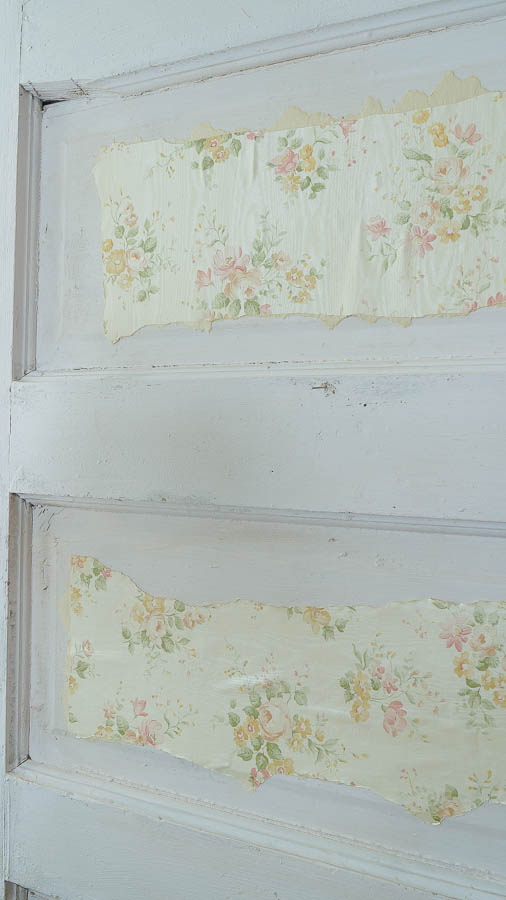 Here is my finished shabby wallpaper door.
I could have added dark wax to this whole door.
But my paper is vintage and is a bit yellowed from age.
And as I said I did not want to alter the color of the door much.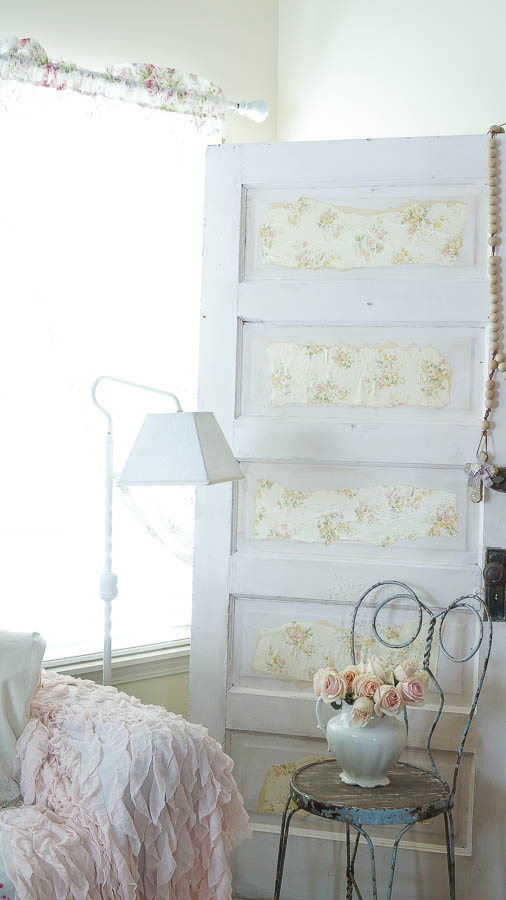 Love the added colors and textures on this door.
This is in the corner of my family room.
I would love to use this same technique on the front of an old dresser or armoire!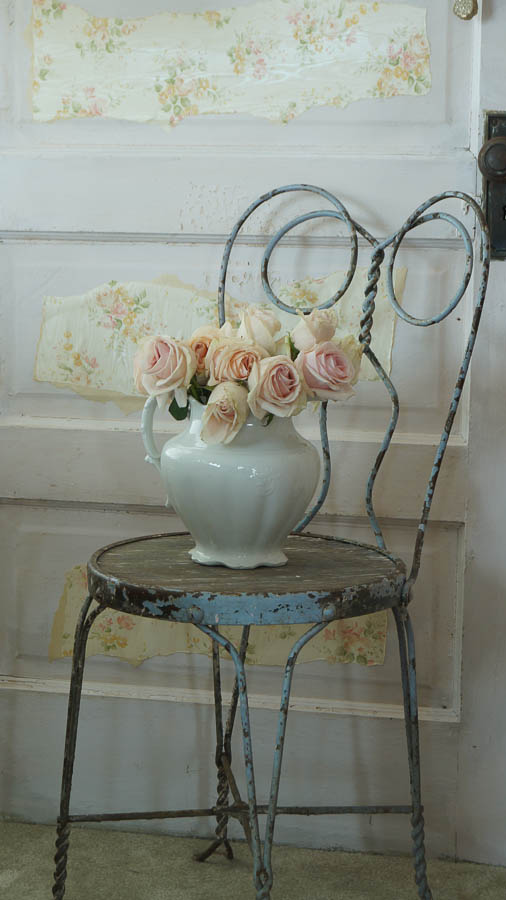 I love old chippy chairs.
And I have a hard time resisting these when I find them.
Enjoying these rose's until I can purchase more.
Valentine's day is just around the corner, now they are twice the price.
So I won't be purchasing any until after Valentine's day!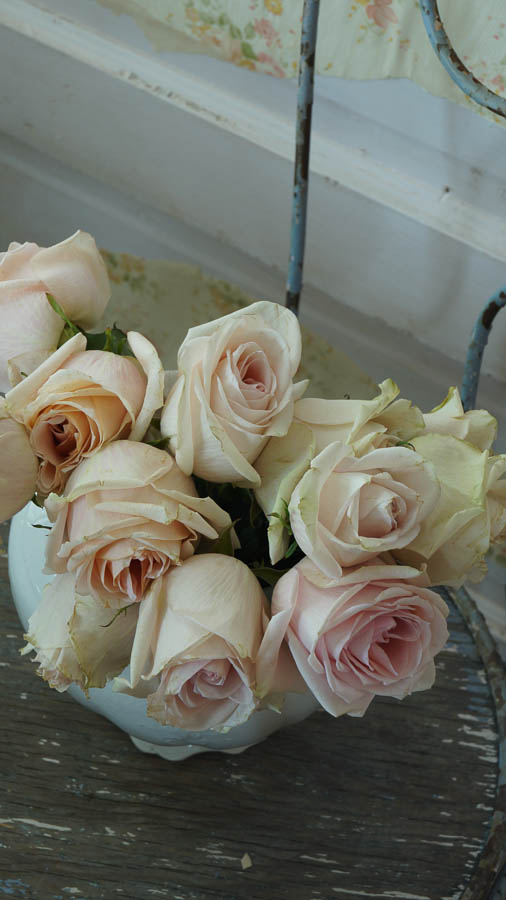 I love these, the colors are so pretty!
And I love that ruffled pink throw.
I purchased that from Janet at Shabbyfufu.
I am thinking I need to purchase another.
Yes I love using this as a prop in my photos, but I also enjoy how pretty it looks draped.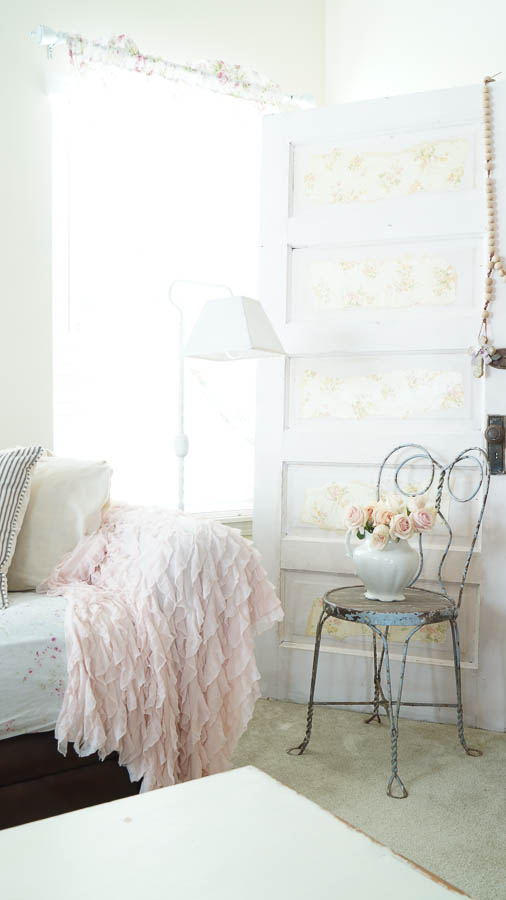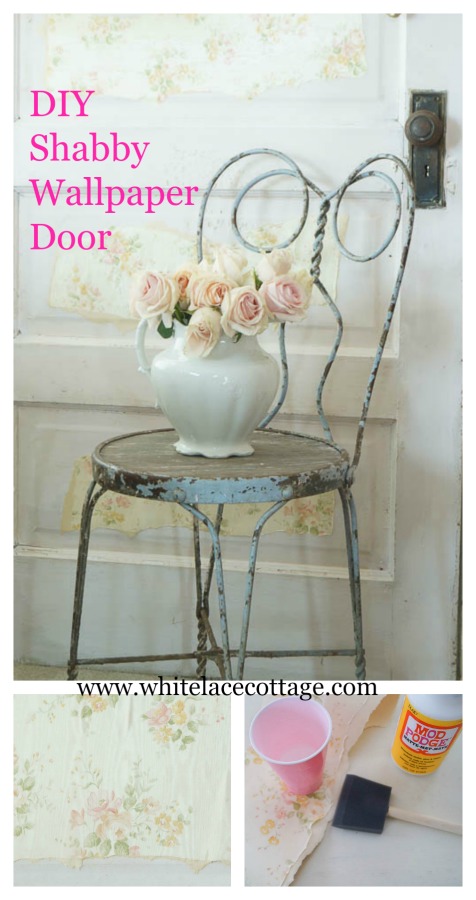 *************************************
~~~~~Are you starting to change things around your home? I love freshening things up this time of the year. New treasures have just been listed in the shop.Perfect for your Shabby Chic inspired home.~~~~~