I am thrilled to be a part of the holiday mantle tour.
Our fireplace mantel in the family room is our main focus.
It is off to the side but it still makes quite a statement when you walk into the room.
I love the smell of fresh greens in my home this time of the year.
We do have artificial trees,but I splurge a little of fresh greens.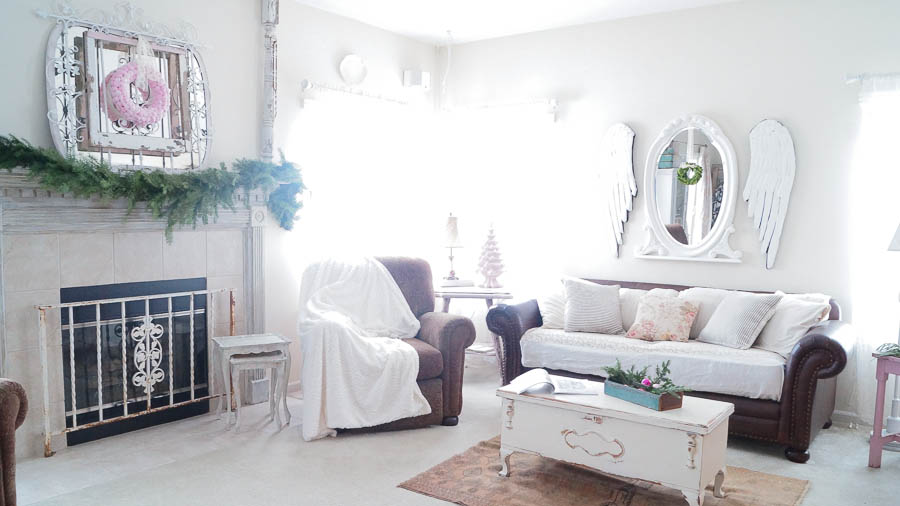 This year I collaborated with Lynch Creek Farms and was given this amazing garland.
My mantel is quite small so I can't go crazy with too many pieces on it.
But it's okay because I really do like to keep things pretty simple.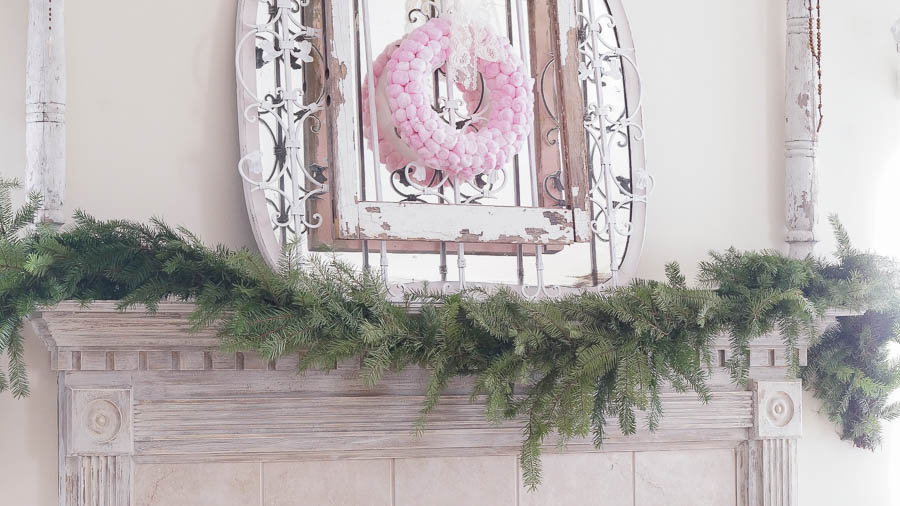 And I don't like changing everything in my home either just for the holiday season.
I just changed my mantle a few months ago and still love the mirror and gate.
So instead of taking everything down I decided to keep those pieces as is,but add too it.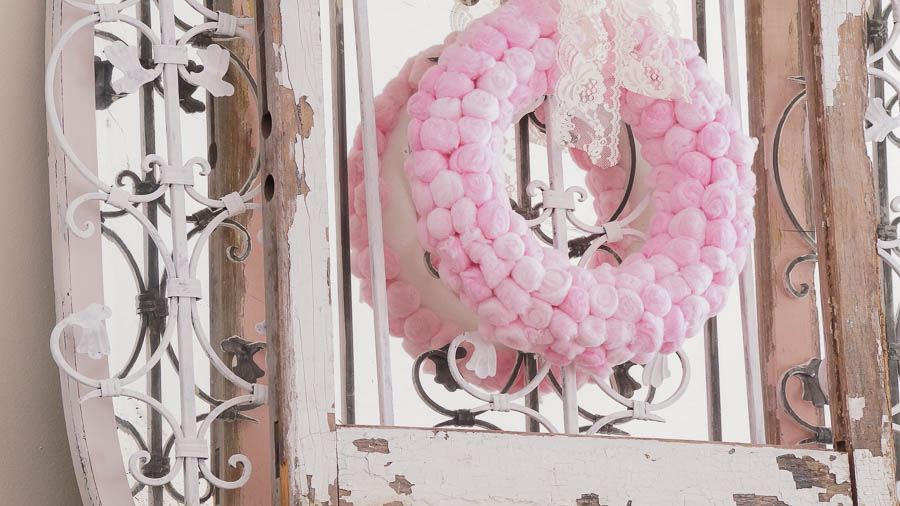 I love layering mirrors and frames.
Here I layered a mirror a metal gate and a chippy frame.
I love the color and patina on this old window frame.
I have another chippy window frame that I am using to frame out a vintage painting.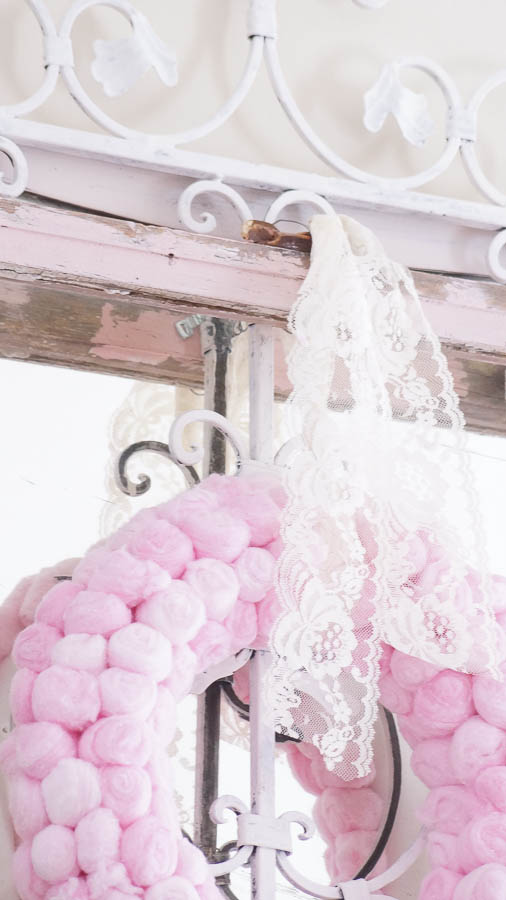 This wreath was made using color craft cotton balls.
It was very easy to make,I just glued these cotton balls using a hot glue gun onto this white styrofoam wreath.
And it's hung using a little lace trim I found at the thrift shop.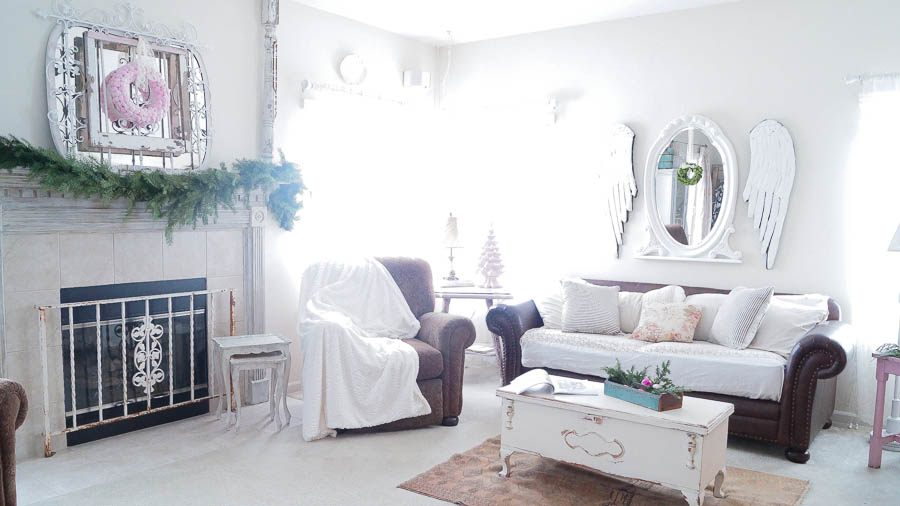 Christmas decor,especially on a mantle can be simple and yet beautiful.
Stockings still need to be put up,but I don't always add those until it get's closer to Christmas.
Some years I add them to my mantel and other years I added them to our stair case.
I do have a large stocking that I recently bought this year.
It's a little too large for our mantle.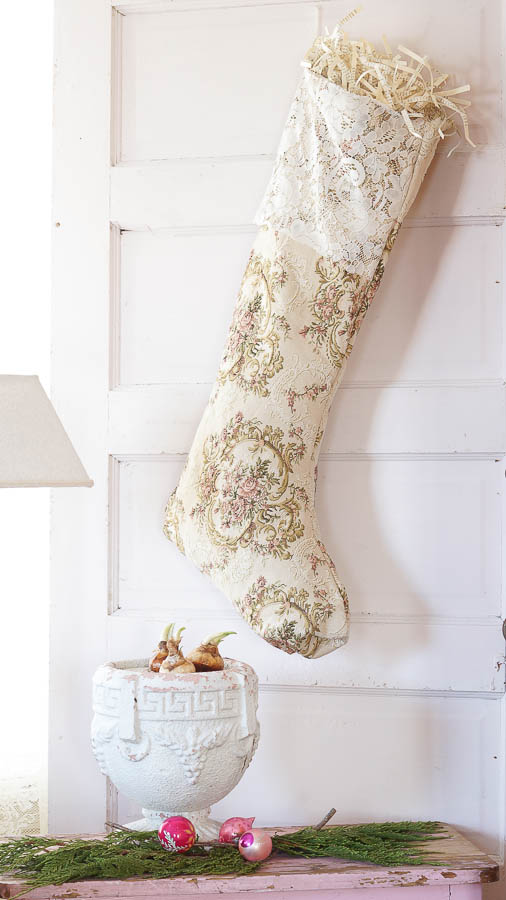 It's hung on an old chippy door that's in the corner of our family room.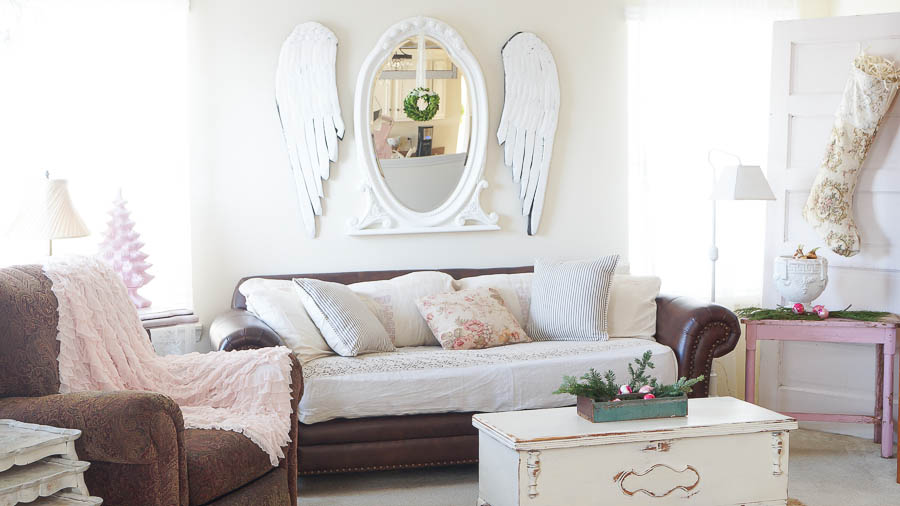 Do you decorate with Christmas stockings?
Please make sure to visit these other beautiful blogs and see how they decorated their mantels this year!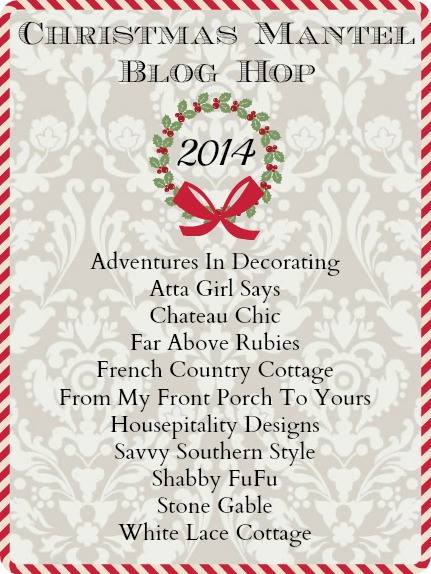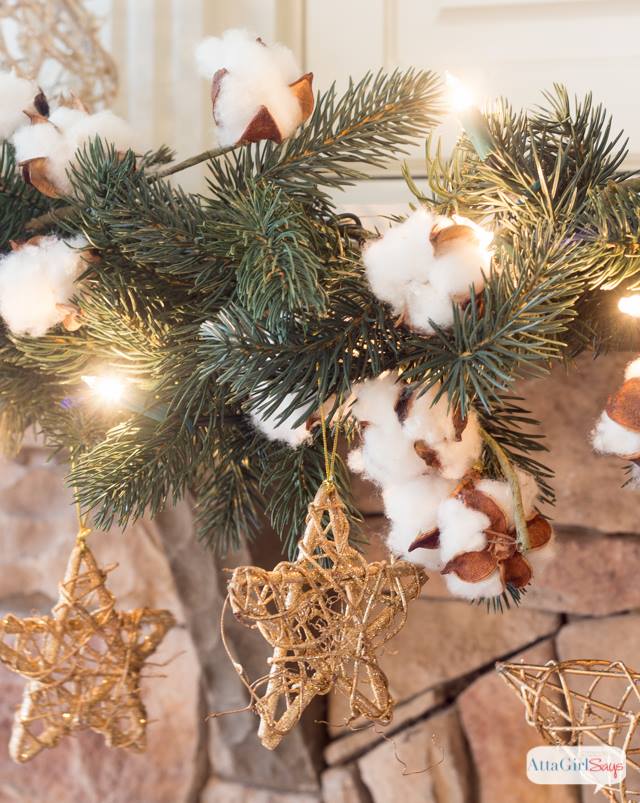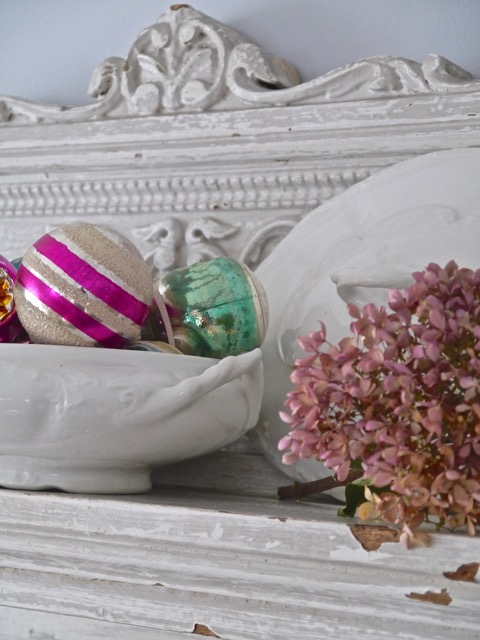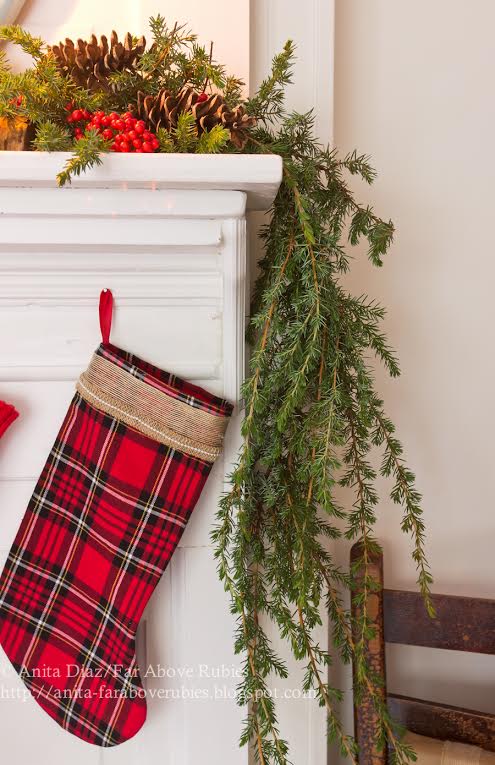 ​
​
​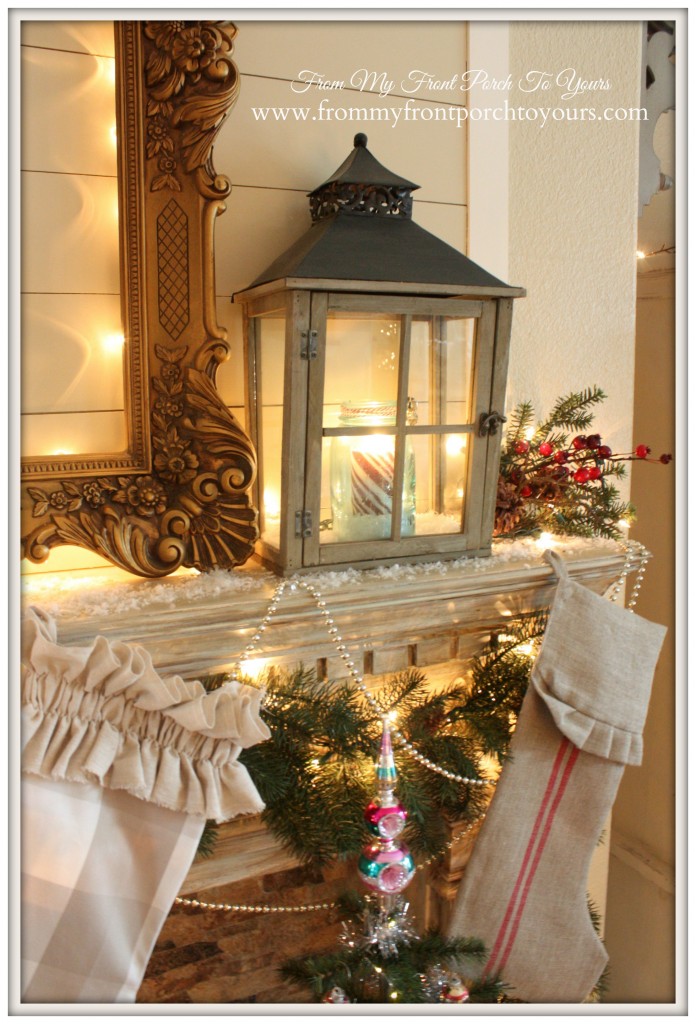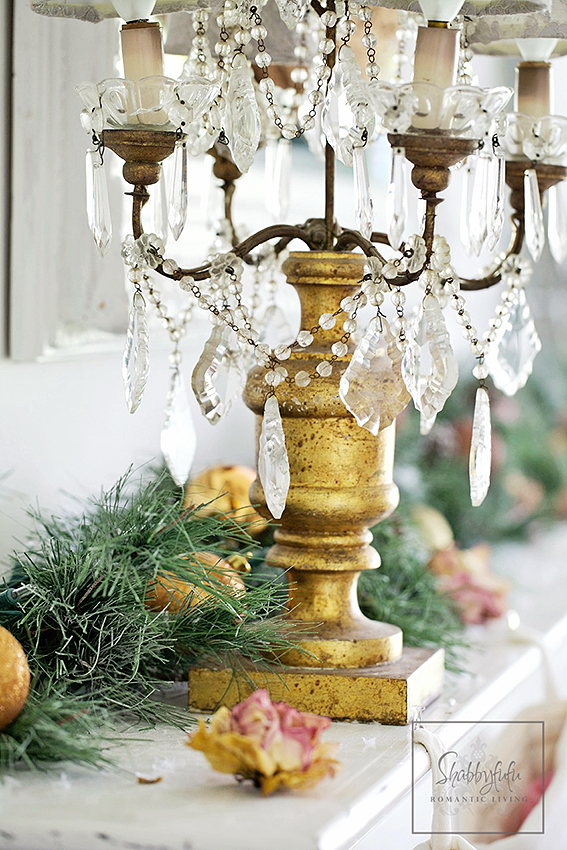 ​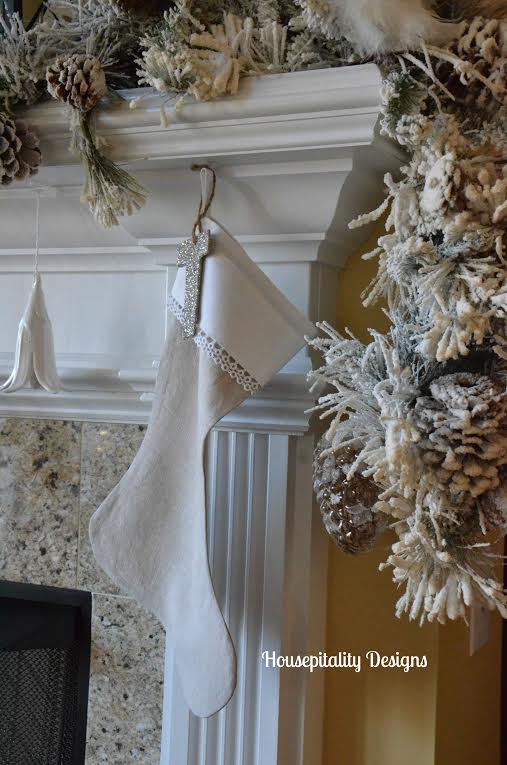 Joining: