Let's go back a little bit,you remember that I shared a few changes on my mantle,well that mirror change lead me not only to a change on the mantle in my dining room but also a few other changes,which includes Heritage Lace.
I found some fabric a few months ago and I decided to use it to recover my dining room chairs.
These next photos show the fabric I had on previously.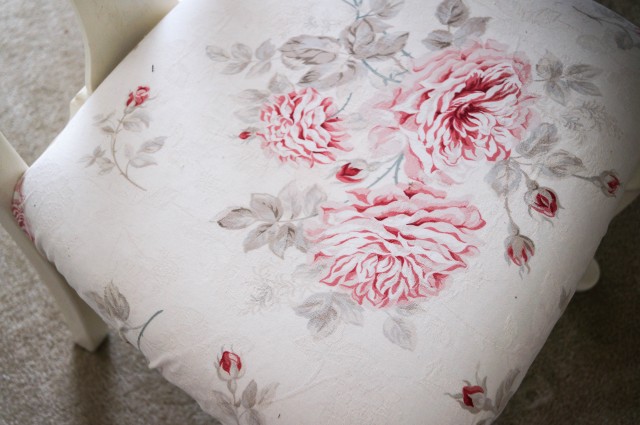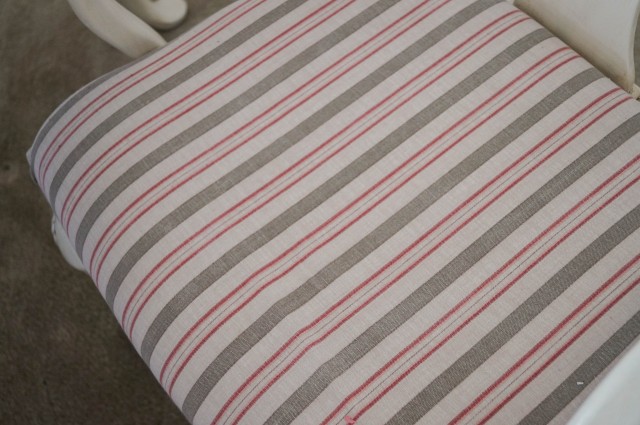 This is the new fabric,a soft creamy color with turquoise green and blue colors.
It's a lovely mix that is a little faded and looks old.
My chair is not dirty,but when I painted this I used dark wax to make it look old and aged.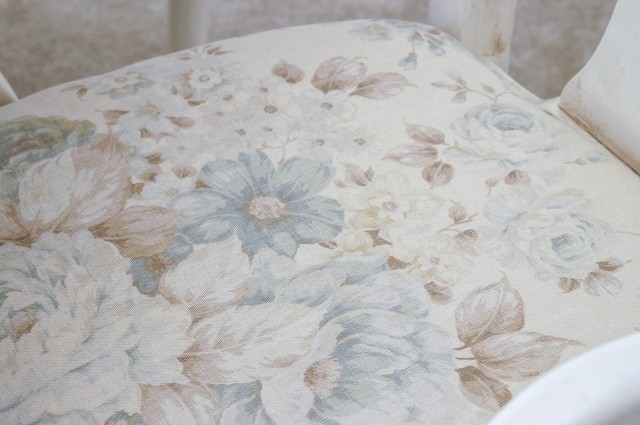 This is such an easy way to change a room.
I really need to share this on a tutorial video.
I know many of  you may know how to  recover a chair,but my Mom was just asking me how to do this because she has never done this before.
I am sure many others have no idea of what to do,or how to do it and I would really love to share it on a video.
I think I could explain it better.
I started taking photos for a tutorial,but stopped because I really think it's easier to share on a video then with lots of photos.
And I did say I was going to do a video series,I better get working on it.
Okay I bet you would like to see the mirror.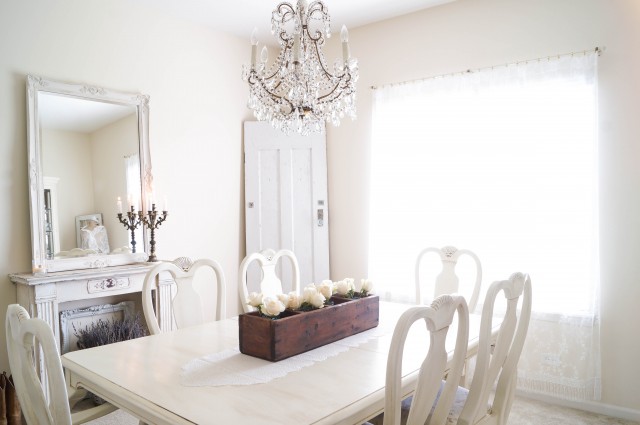 I love this mirror on my mantle,it's large but works in this room.
I am keeping things simple so I just added that candelabra,and a small scented candle,which I enjoy burning in my home.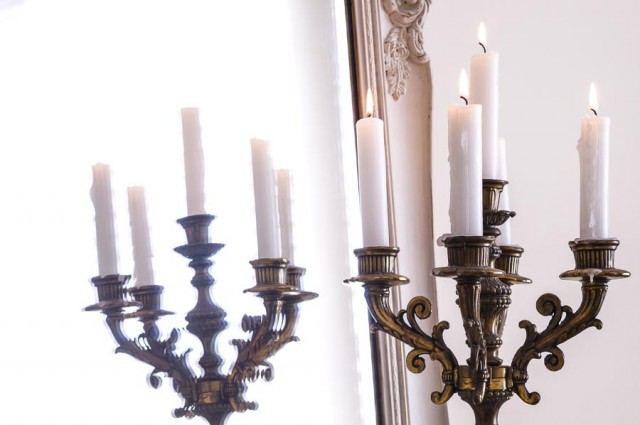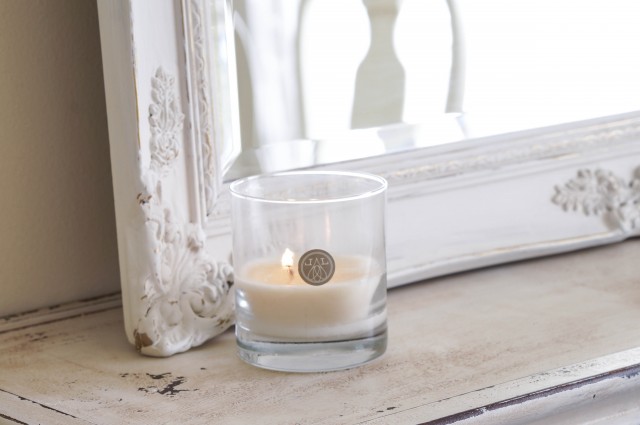 I love a soft glow in a room, so I added this beautiful pair of lace curtains.
This pair is from Heritage Lace,it the Yorkshire pattern.
Adding lace to a window is a wonderful way to add in light,and have privacy.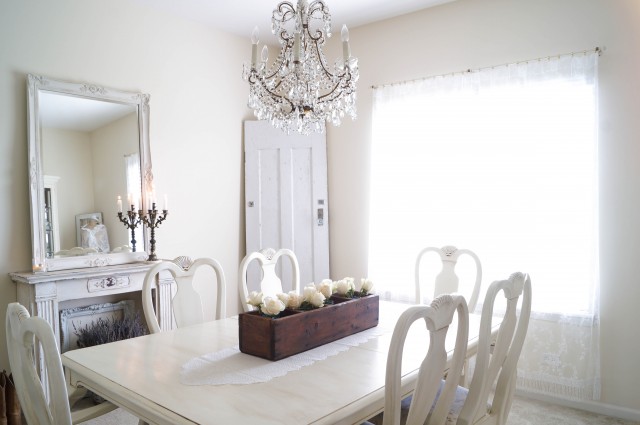 I also love how the light filters through a room with lace curtains.
The details on this piece is just lovely.
I added this primitive box to my table,you may have seen me use this around my home.
Inside I placed vintage blue ball jars that compliment the recovered chairs,and just a few white roses tucked inside.
The roses were bought at the market,they were on sale this week!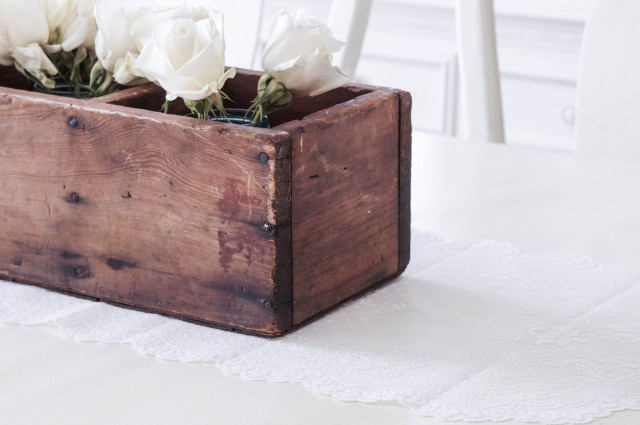 This delicate lace runner works perfectly with my primitive tote, and yes this is from Heritage Lace too!
This lace runner is the Floret pattern.
I adore lace against primitive wood,it's a beautiful contrast.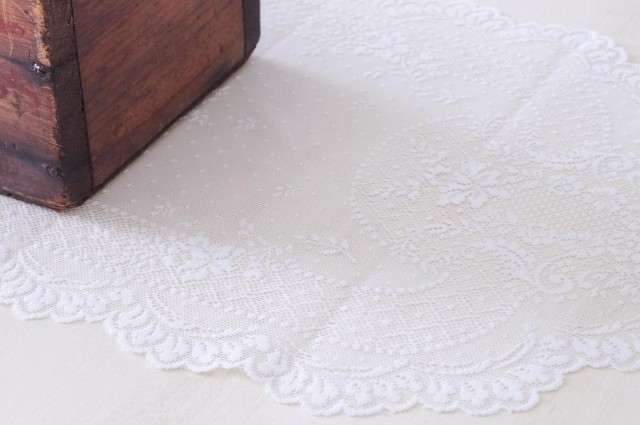 This lovely lace runner softens the look in my room and adds a little texture too.
Lace is one of my favorite textiles to add in my home.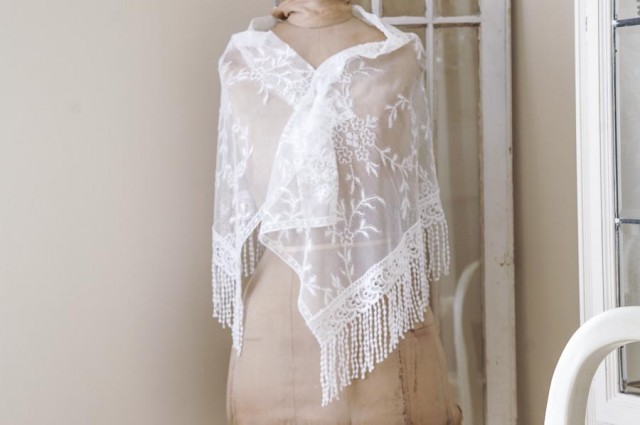 Just for fun I added this Heritage Lace valence to my vintage dress form,this is also the Yorkshire pattern.
It looks like  a shawl doesn't it!
I love using pieces differently then they were intended.
This valence would be lovely on a mantle too!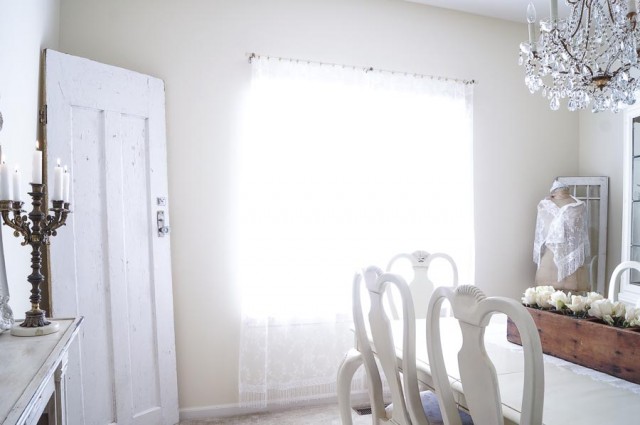 This room has such a different look and feel just by changing a few things.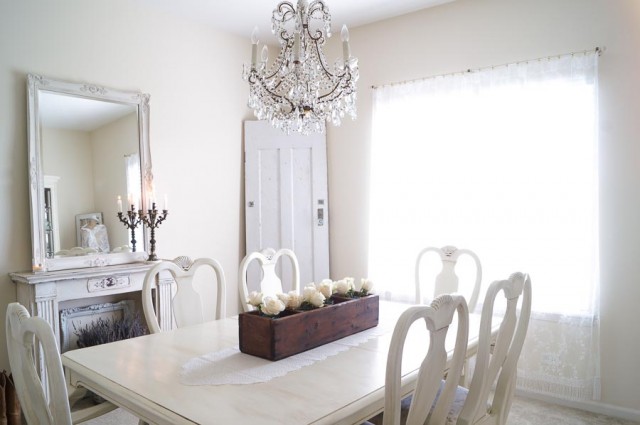 I had a fun day last week junking with the queen of junk….Kris from Junk Chic Cottage,and I found this lovely pair of cowgirl boots.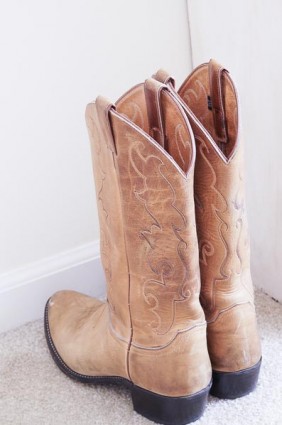 I can't wait to wear these!
I have seen women wear these with shorts,not sure that is a look I can wear.
These will be my go to boots this fall,love how worn these are!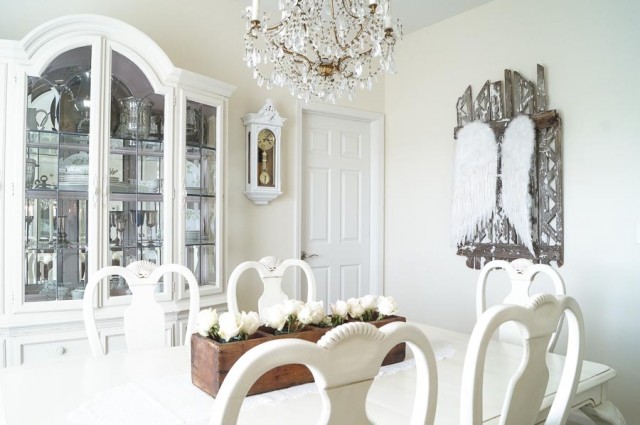 Here is a view from the other side of the room.
I am thrilled to be partnering with Heritage Lace.
They have so many beautiful products ,its so much more than lace,although I love lace.
One of the main reasons I named my blog White Lace Cottage is because of my love of white lace!
I will be sharing more from Heritage Lace and will be hosting a giveaway soon too!
So excited to share more!
All the opinions expressed about Heritage Lace are that of my own,I was given all Heritage Lace products shown in photos.
****************************************************************************
I received product compensation from Heritage Lace for writing this blog post.
All opinions about Heritage Lace and their product are that of my own.
I would never share a product on my blog that I did not believe in or would not use in my own home.

Joining:
Knick of time Vintage inspiration party