While out shopping recently I saw one of those cute memo boards,I am sure you have seen it a frame with chicken wire.When I saw it a light bulb went off in my head and I started thinking about a shabby chic memo board.
I started looking a some of the frames I have saved and came across one that I thought would work perfectly.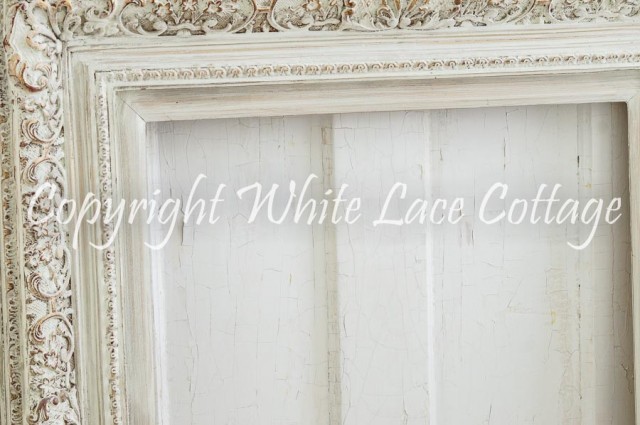 This is the frame I had on my mantle recently before I changed things around.
It is nice and large and is quite heavy.
I went through my basket of scrap fabrics and found a two pretty patterns.
One is just a soft pink,I guess that's not a pattern and the other has sweet petite rose's.
Both are from Rachel Ashwell's  Simply Shabby Chic line.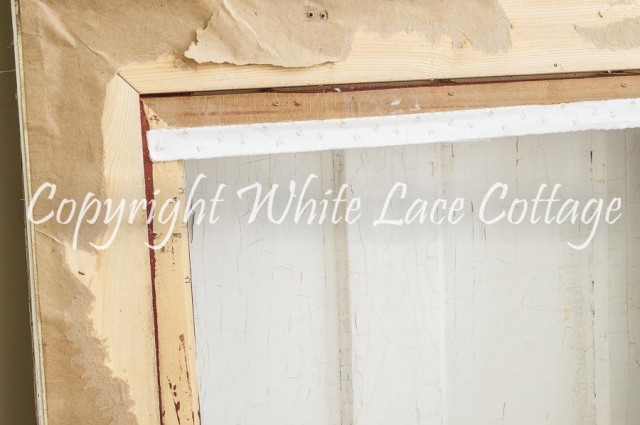 I pulled out my fabric shears and started making small cuts into the fabric,then I ripped off the pieces.
I wanted a soft frayed look.
Then I pulled out my glue gun flipped this frame over and started.
I am using a glue gun because if I decide to change this back to a frame it will be easy to pull the pieces off.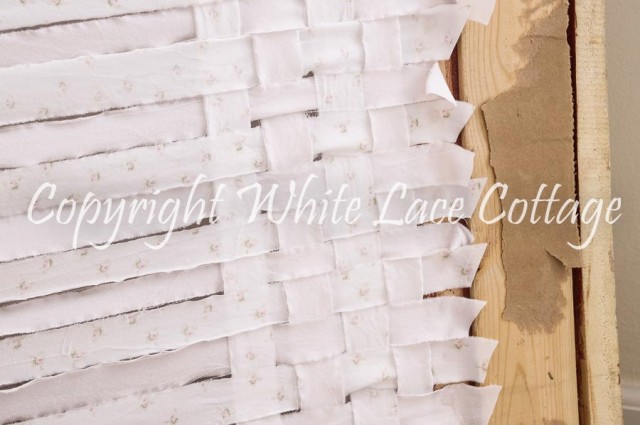 First I glued the strips of fabric horizontally,alternating between the two fabrics.
Then I started doing a basket weave pattern,again alternating fabrics.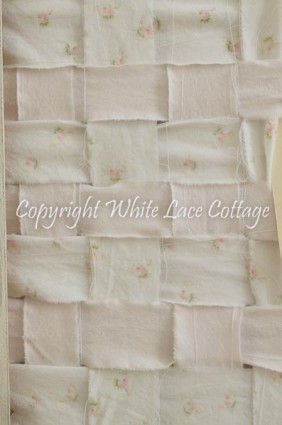 And that's it! Pretty easy huh?
You can really mix this up with different fabrics or create a cool pattern.
I think it looks pretty just as but I added a few things to mine.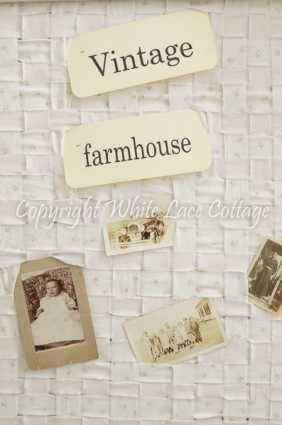 I just added a few family photos and my word flash cards.
But what a fun inspiration board this will be too!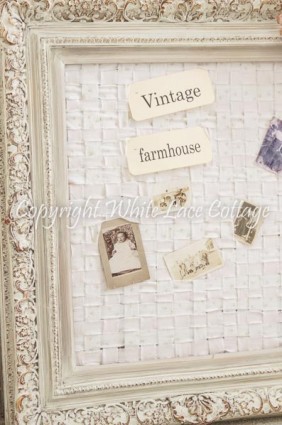 I just stuck those photos into the fabric  no need for tacks or tape.
But you could still us mini clothes pins too.
Now where to hang it?
Sharing soon!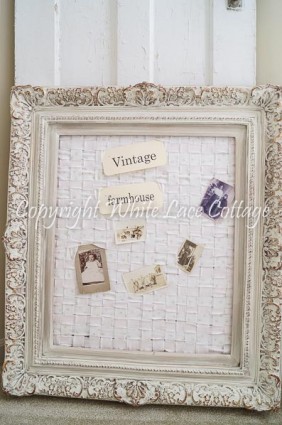 Joining:
 French Country Cottage