I have been busy rearranging and changing my mantle, today I decided I would share my thought process.
 Changing things on my mantle always drives me nuts!
I did have several mirrors layered with a large frame.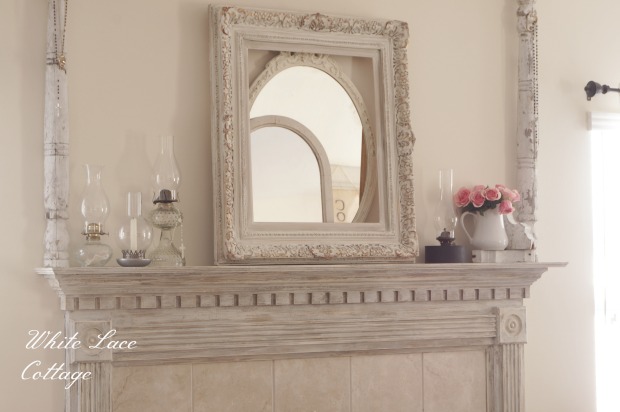 I did like this look but I am going for a simpler look and it felt like I had too much going on.
 All of this came off first and then I  thought ,hey why not add my mirror that was in my bedroom.
You know the mirror I had leaning on my wall.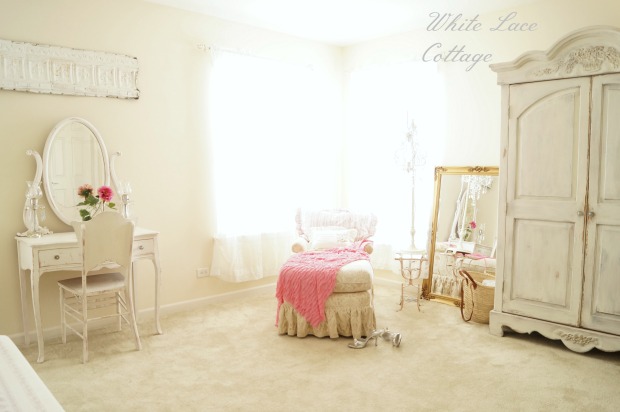 Yes this room looks totally different now.
Light bulb moment….let's paint that mirror white and hang it over my mantle in my family room.
Sounds like a good idea right?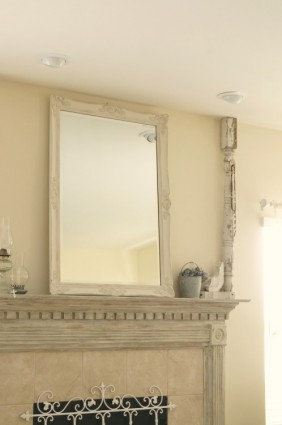 Okay, I added this on my mantle,and I was not planning on keeping those hurricane lamps or that bucket.
Oh I think it looks nice….hmmm but wait….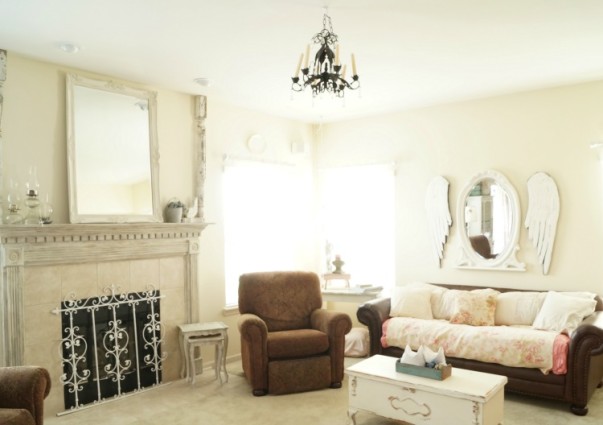 On second thought….no!
It's way too big for my room,it actually makes my room look lopsided!
Not the look I was going for it's all wrong!
And that candeliere needs to be painted…yes since I added my pink one to my room this is back where it was….but changes are coming.
Okay where was I …oh yeah…so this is not working.
Let's try something else…mkay.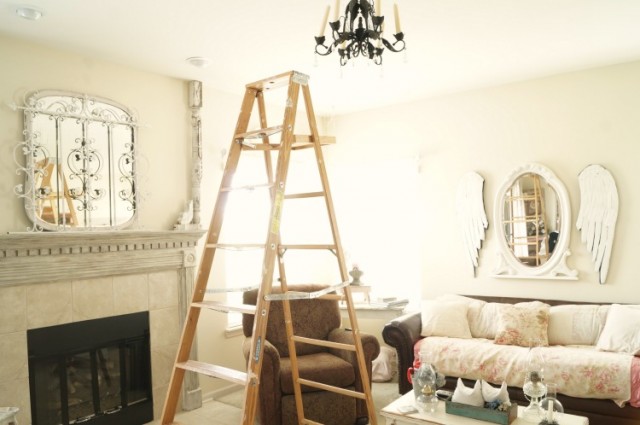 What about the mirror from my dining room….stay with me….and then let's add my gate that was in front of my mantle.
Hmmmm not liking the mirror this was I may have to change it a little….maybe more horizontal????
Oh by the way not to get off topic or anything but I bet you noticed that my fire place looks really black.
Yeah…well I have to tape it all up during this time of the year.
Why….well because we get yellow jackets…and even though it is all sealed up outside…we have an opening.
Every year around this time we get them in our house,happened at our last house too!
Yes I know it's ugly but it is what it is…fixing that next.
I don't like this mirror looks, this looks let's try something else.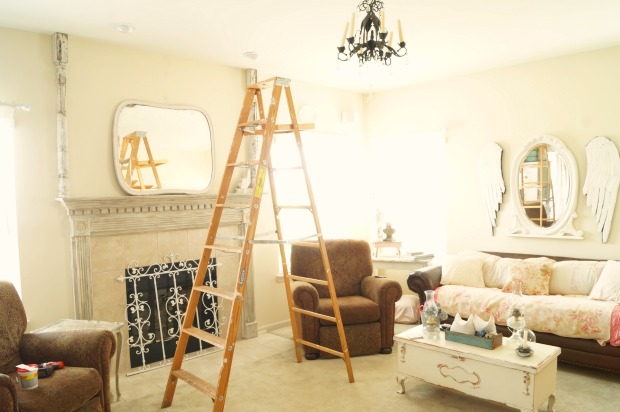 I like this much better,but now it's a little too plain…maybe the gate should go back in front of it???
Wait!
Forget that last idea,what about adding some flowers….in a vase or something…but it's got to be fresh flowers because that's how I roll!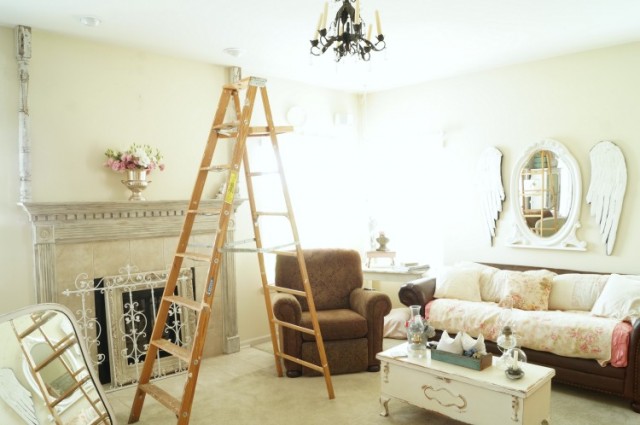 Well…..hmmmm not really the look I wanted.
Now it's a little too plain,I think I liked it better with the mirror and the gate,but the mirror should be sideways??
Yep that's how my day was today,spent way too much time deciding on this mantle.
So what did I decide to do?
Well you will just have to come back and see 🙂