This time of the year can be very busy for me and this year is no exception.
It's hard to believe but my baby will be graduating from 8th grade in May.
We are planning on celebrating with a party for her so I have lots to do inside and out.
Oh I know you are probably thinking what do you need to do.
Well I like to change things around and freshen things up a bit this time of the year.
I also need to finish a few projects,and my yard it is quite a mess from the construction.
Recently while I was out treasure hunting for the shop I found a beautiful bedspread.
I love the soft muted colors and thought it would work perfectly in our bedroom.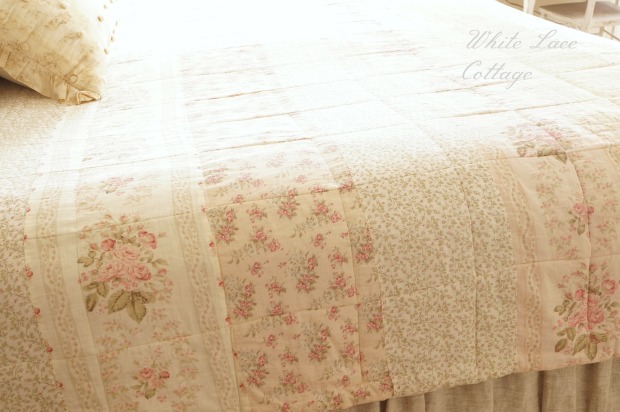 It's a full size spread and I have a king size bed,but that's okay,it works perfectly with the  beautiful bedspread that Ticking and Toile made for me.
But I wanted to add just a touch of color to our room.
I have been searching for a while for a spread that had just the right colors and this is it!
This is not old but has that Rachel Ashwell look to it,and it's so soft .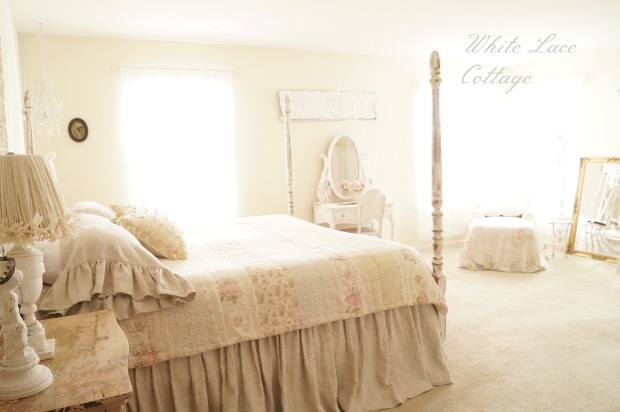 One thing that is great about getting a bed spread that has a neutral color is that you can change the look of your bedding just by adding  accessories like colorful pillows or adding a bedspread just as I did to the top.
I like the look of adding this bedspread to the  top of my existing  bed spread,but it looks pretty at the foot of our bed too.
Since it is spring I also changed a few accessories in our room.
This lovely set of sheets was  added to our chaise.
The soft faded colors work perfectly and yes these feel  so soft .
I simply draped them ,and tucked them into the chaise.
Makes for an easy clean up if I need to wash them.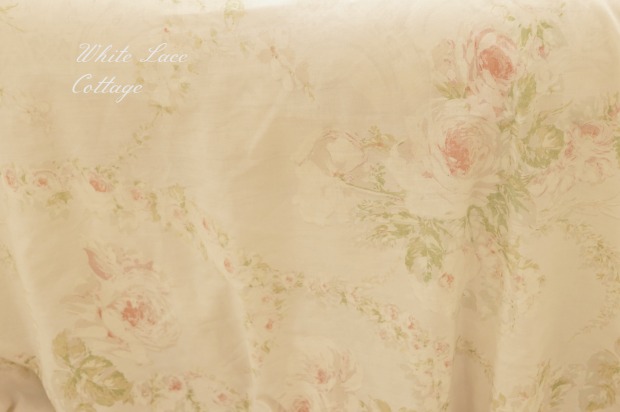 Many years ago my daughter had this same fabric in her bedroom as a curtain panel.
Next to the armoire I added my French chair from our living room.
I sold the chair I had in this room because it was not exactly what I wanted.
I am on the hunt for a new one and I know I will find it eventually.
For now this chair works fine in this corner.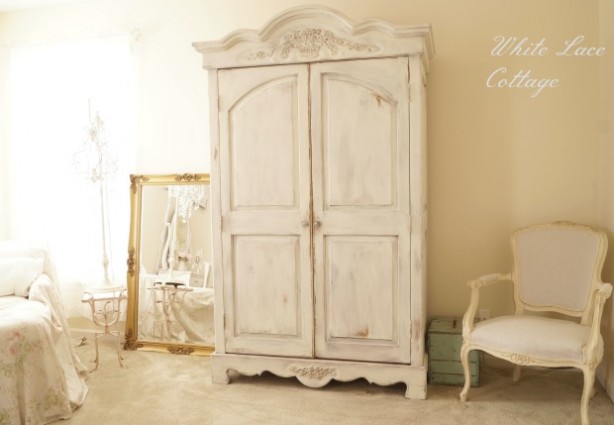 Next to the chippy table by our bed I added a sweet metal cherub statue I have had for years.
It has been moved all over this house.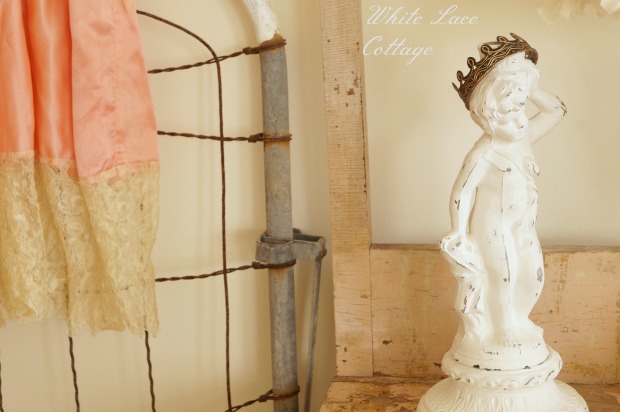 See that sweet lace piece hanging?
I have been enjoying adding a little clothing eye candy some of my rooms lately.
I have been very lucky finding lovely vintage clothing pieces.
It's very small,I actually bought it to wear.
I love wearing layered  pieces of clothing and I thought this would work,but it appears someone sewed the sleeves very tight.
Looks like I may be able to adjust them,we will see.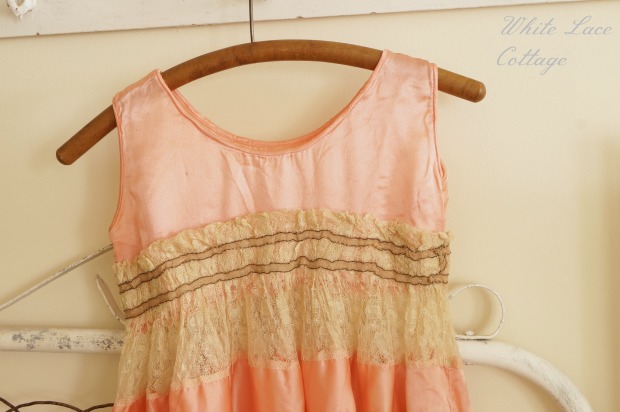 It's so funny when I was looking around and had this in my cart an older women came up to me and say "Ooo sexy" .
Isn't it lovely!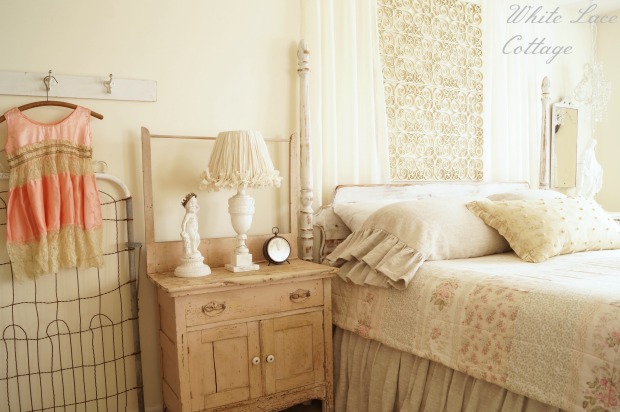 And it adds a little pop of color in our room too.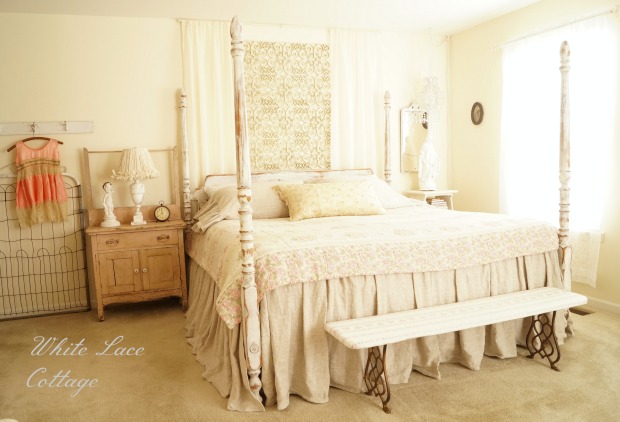 ~~~~~~~~~~~~~~~~~~~~~~~~~~~~~~~~~~~~~~~~~~~~~~~
So excited to be teaching a painting workshop tomorrow at Lucky Junk.
Two more workshops have opened up,but they are filling up fast.
If you are local I would love to meet you.
You can visit Lucky Junk HERE to register for the Vintage Market Workshop.

Joining:
~~~~~~~~~~~~~~~~~~~~~~~~~~~~~~~~~~~~~~~~~~~~
Just added this lovely scale to the shop.