I said this before and I will say it again,you can transform just about anything with a little paint.
Don't pass up a piece because of how it looks,stand back and think about how you can improve it with just a little paint.
I found a pair of very ugly cherub statue planters.
I love the sweet cherubs the shells and the design,but the added copper gold paint finish had to go.
Yes this has many chips also,but I don't care,I love pieces that are imperfect.
I took these home and cleaned them up a bit and started to paint.
Using what I had already at home I used my homemade plaster paint in a pure white color.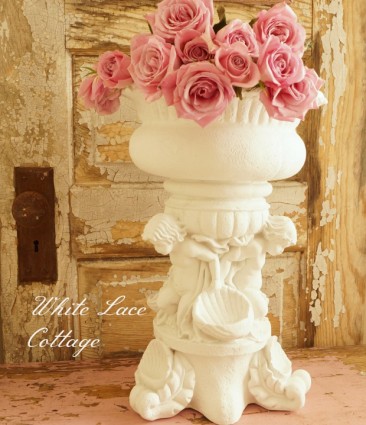 See how simple is this!
Just a coat of paint,I could antique this but sometimes I love the simplicity too.
Not everything needs to be antiqued.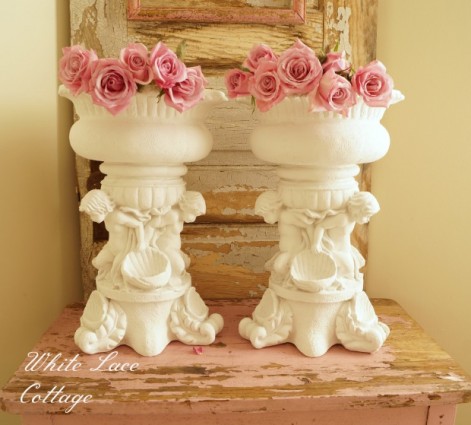 Yes I have a pair.
I am planning on adding these to our porch, as soon as the weather is nicer I can get out and decorate.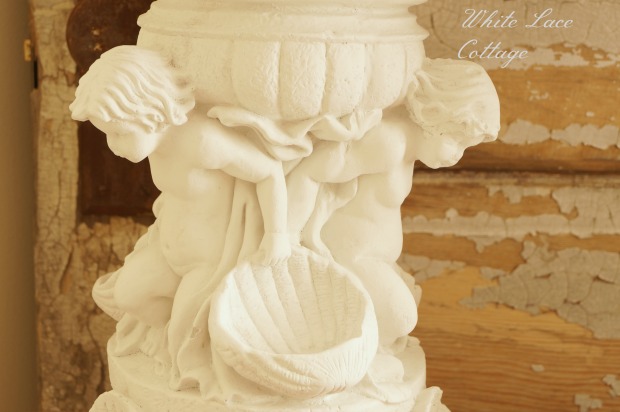 I am not sure how I will use these out on the porch or where they will go.
I may even add a plant inside,possibly something similar to this.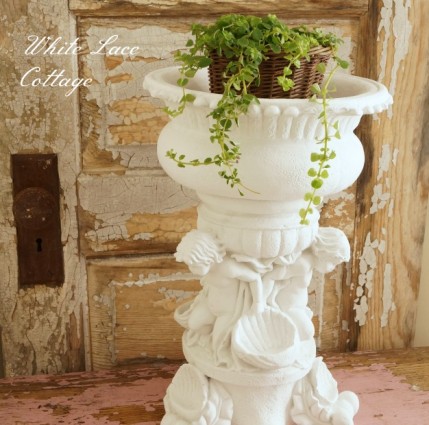 Something trailing down the side would look pretty.
I know this does not look quite right as the basket planter is a little too tall.
Next time you are out shopping if you find a piece that just needs a color change think about painting it,even if it is fabric.
As long as it is in good condition yes you can paint fabric.
Did you see the painted fabric chair I did?
Click HERE to view it.

****************************************************
New items just listed in the shop!
Joining: