It's such a gloomy day here again I thought I would share a spring inspired tablescape using my mismatched dishes.
At one time I had many more dish sets.
But I started running out of room so I donated many of them.
 I kept the pieces that were my favorite.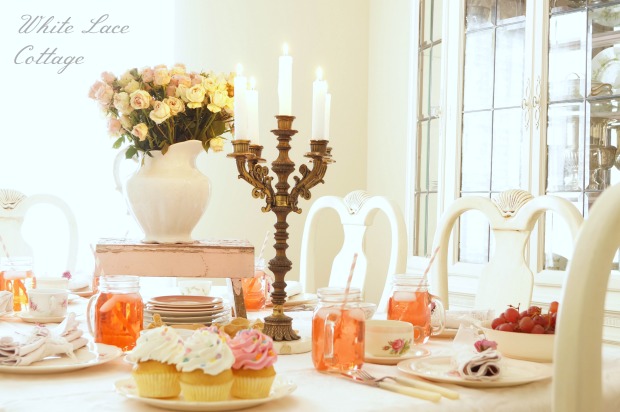 And let me remind you again nothing that I used on this tablescape was bought brand new.
Everything shown was found at thrift shops,antique shops, or garage sales.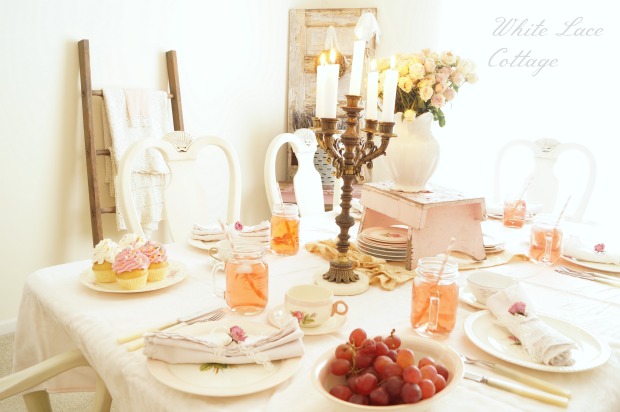 We use those napkins every single night.
It really is not bother for me to wash napkins,and I don't iron my napkins or tablecloths.
If they are a little wrinkled that is fine with me,remember I am all about imperfect.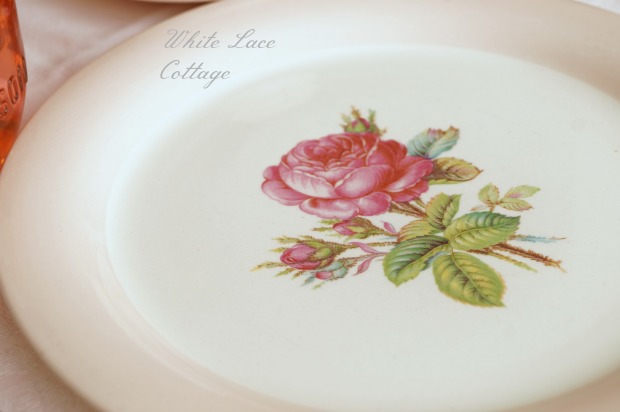 These were found many years ago,I kept asking the shop keeper if she would sell these,she kept telling me no.
Until one day she said guess what I am selling these dishes do you want them,why yes I do!
Yes I did set this matching cup and saucer together,but I mixed things up a bit with my other china.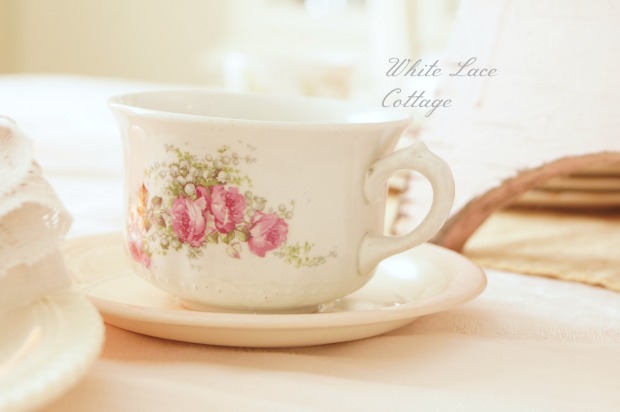 I tucked a dried rose inside a lace ribbon I always keep on hand.
I find lace all the time while out shopping at thrift shops.
It's usually under a dollar for a bag full of lace.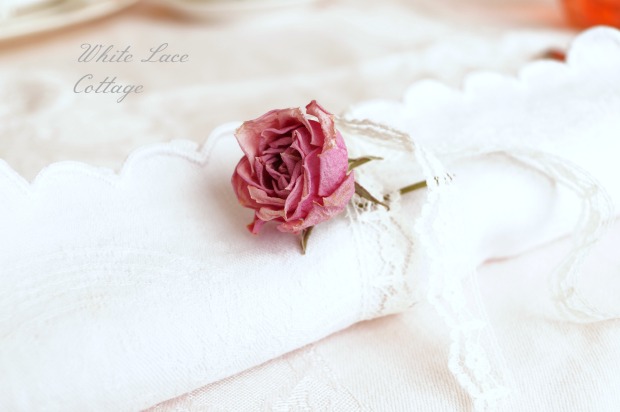 Just for photo purposes I added a little food coloring into my glass mugs,
I did  not have any lemonade on hand so improvised.
The pink straws were found last summer at Marshalls.
Mugs were found for .50 each at a thrift shop a few years ago.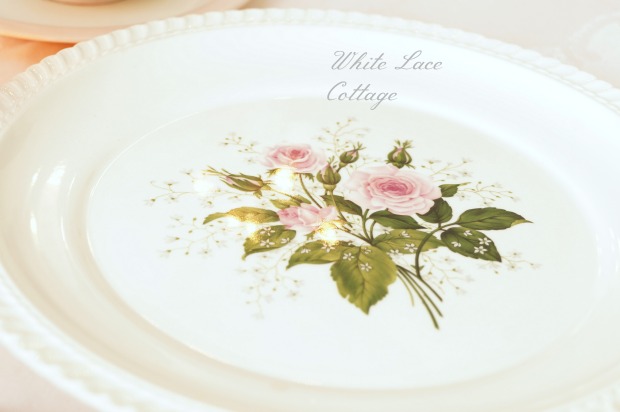 I don't claim to be an expert of setting a table,I don't follow rules very well.
If the fork is not were is it supposed to be,that's okay,
I decorate the way I like and makes me happy and I set the table the same way.
Always follow your heart and do what makes you happy.
Don't get to involved with doing things by the book when it comes to decorating or setting a table.
If you do you may not be happy,doing things the way someone tells you to do it rather than following your heart.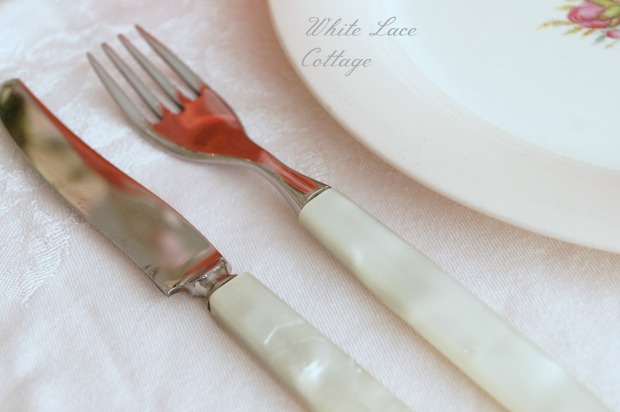 I hope to inspire you,as others inspire me.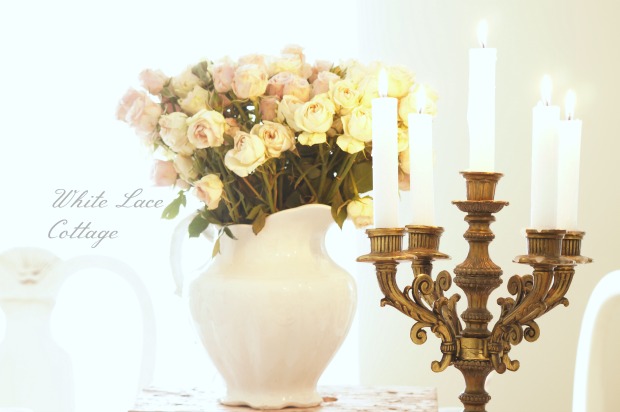 So if you want to use you good china for dinner go ahead.
Why not even eat your lunch in the dining room,who says it is only for special dinners.
Always follow your heart.

Joining:
Cedar Hill Farmhouse The Scoop