A recent trip to my sweet friends shop Lucky Junk inspired me to create this easy to make banner.
These cold winter days have me thinking about crafting,even though I don't consider myself a crafter.
The ideas started swirling in my head as soon as I saw boxes and boxes of vintage piano rolls.
These were only 4.00,I bought lots of boxes and I may buy more.
I love the look of vintage paper and they look so pretty just displayed in a basket or in a wood crate.
One of the paper rolls is on my table as a runner.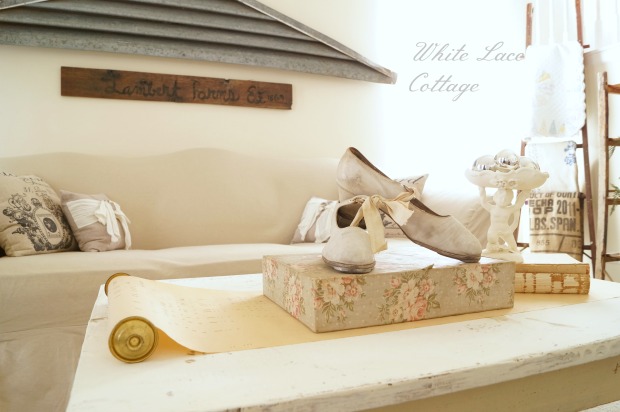 I know I will be using these for other projects,but I love the idea of creating a banner.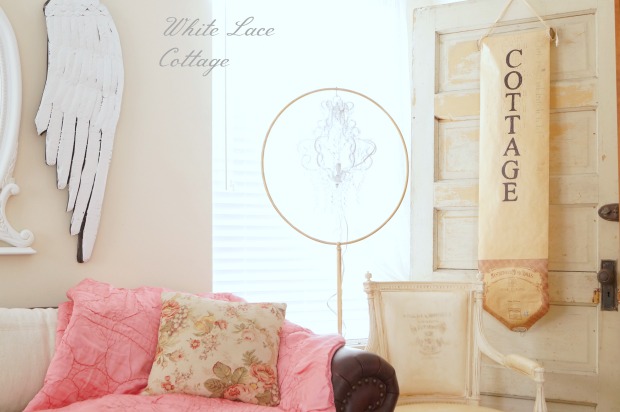 To make this easy banner you need a piano roll.
Letters to trace.
Carbon copy tracing paper.
Tracing tool.
Sharpie or fine point marker.
First decide which font you would like your letters to be and which size.
I just played around on Microsoft Word with different fonts and sizes.
And that is about all I ever do on Microsoft Word.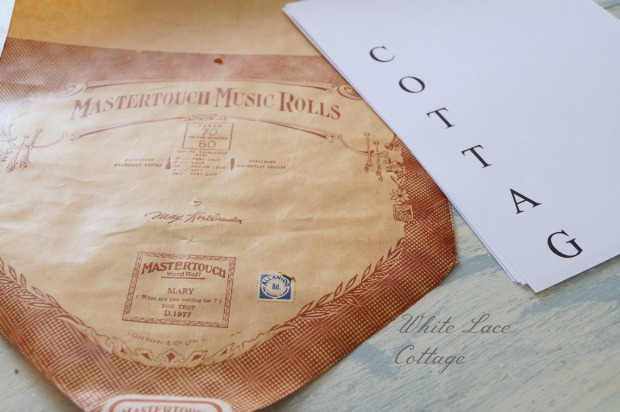 After I found the letter font and size I copied them on my copy machine.
To get the final size I wanted for my banner,I had to make several copies of the same letter until it was just the right size.
The final percentage was 400%
Cut the letters out,and decide where you want them on your sheet.
Put the carbon copy down with the dark side facing the sheet.
Add the letter on top and trace around the letter with a tracing tool.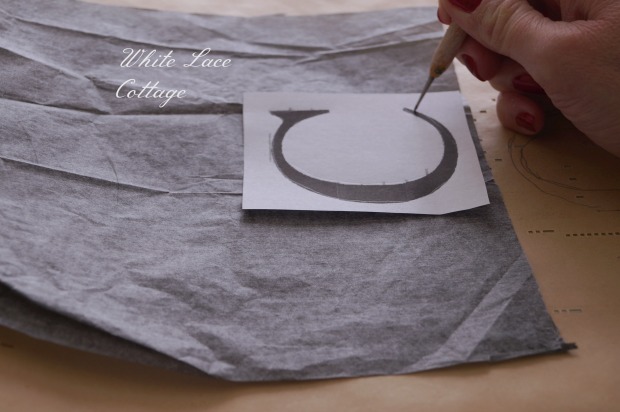 Make sure to hold the sheet as you are tracing or it will move.
I was taking a photo with my other hand so I could not hold it in the photo.
Don't worry if you letters are not perfectly straight,once you trace them again with a sharpie they will look nice and pretty.
After you trace your letters start tracing with a sharpie or fine point marker.
This paper is old and fragile so don't put much pressure on the paper as you do this.
********************************
Please make sure you put something under this paper as you use the marker and when you trace too!
Especially with the marker it will stain the surface you are working on!
**********************************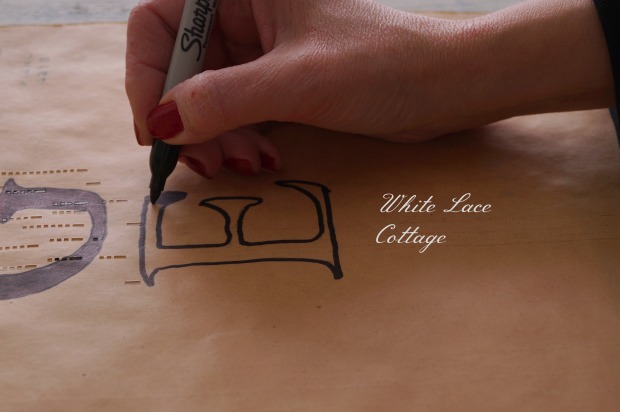 Don't look too closely at my poor dry hands.
I have tried everything but they are so dry.
The older I get the drying my skin is.
When you are done tracing you can add some twine or ribbon to hang the banner.
I decided to use white lace.
I always pick up scraps of lace and ribbon when I am out thrift shopping.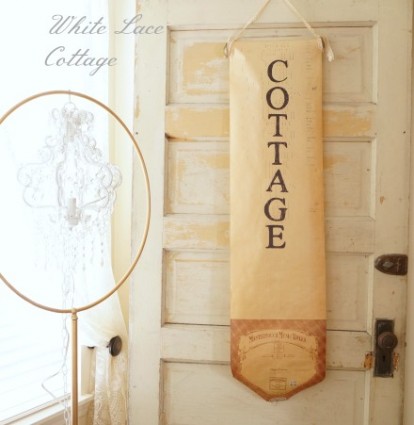 It's not perfect and that is okay with me.
I never look for perfection.
As you can see I added my banner  to my vintage door in my family room.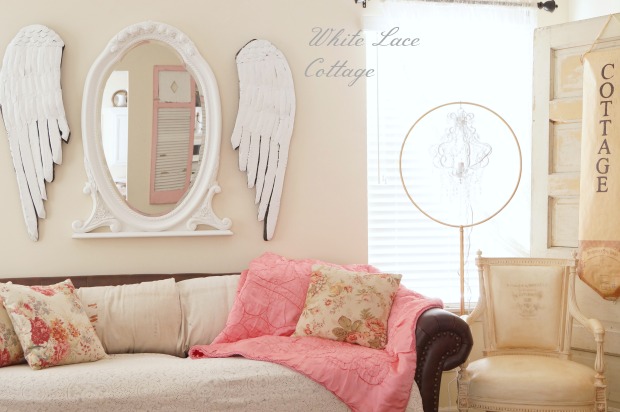 It's been so bitter cold here keeping blankets on hand is a must!
This pink satin blanket was found while out thrift shopping months ago.
I love how soft it is and the color is perfection to me!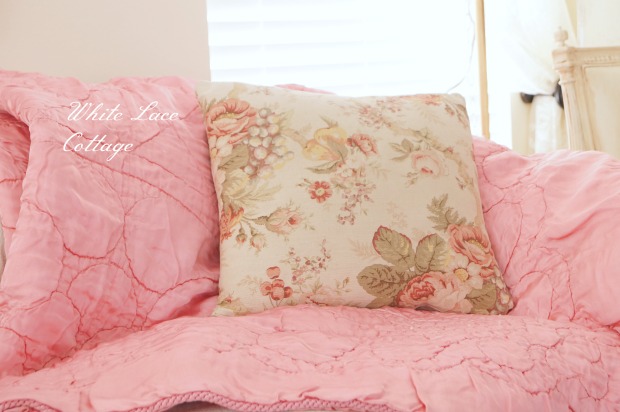 My daughter is off school tomorrow because of the extreme temperatures.
Hope you are keeping warm where you are.

Joining:
Cedar Hill Farmhouse The Scoop