One of my recent outings I came across this chippy green primitive ladder.
Can you believe I actually saw this weeks ago but I passed it up!
Well that was before I brought my door home.
When I first spotted it I had no idea where to put it.
But after I placed this door here I hated seeing my light switch.
This ladder is petite and could be used anywhere,but this is the perfect spot in my house.
I love the color and chippy patina.
You can see I added pedestals for my pumpkins.One is a cake plate and the other is a candle stand.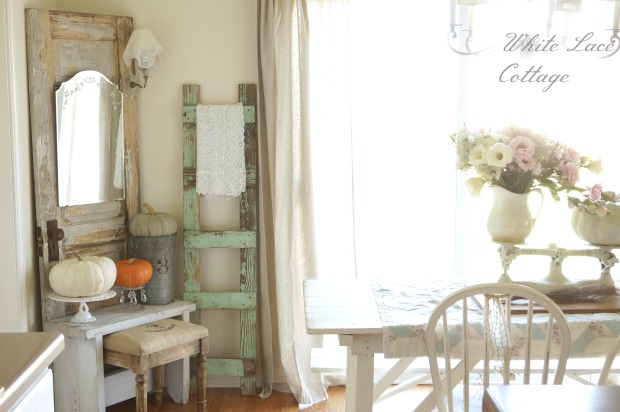 Oh so much better and I don't have to see my ugly light switch.
Okay I know I am not the only one that covers up light switches and outlets….right!
Because I love the chippy patina and I did not want to cover it up I only added that little lace panel….again to hide my light switch.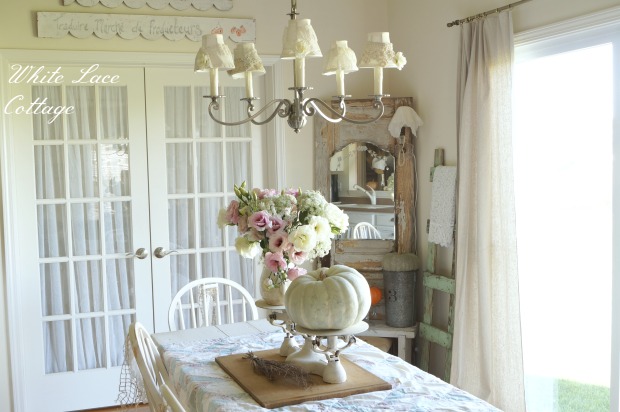 See those flowers,I bought those from our local farmers market.
I don't know what they are but they are gorgeous!
I wish these flowers were faux I am going  to hate seeing these die.
These don't show up at our market.I may have to find out what variety they are and plant some in my garden next year.
A bunch of these pretty flowers were   6.00 what a deal!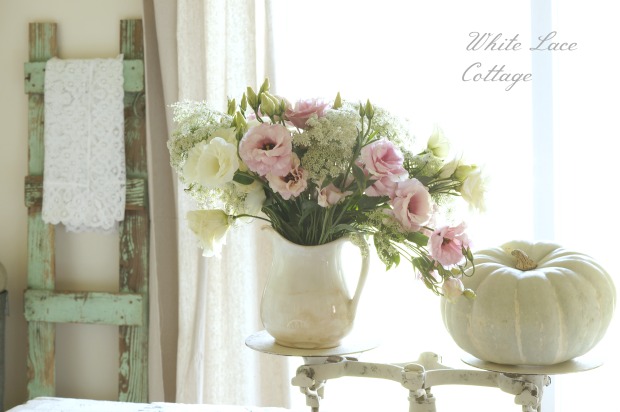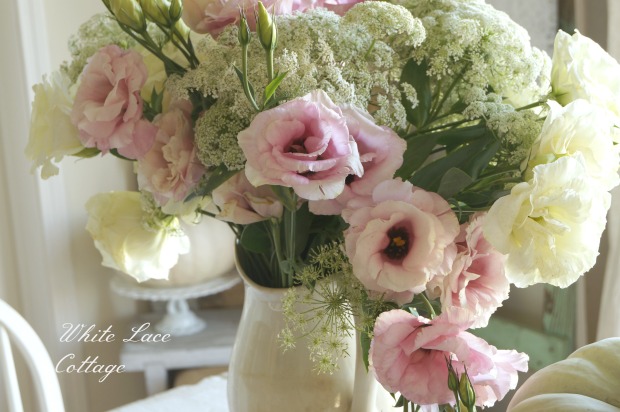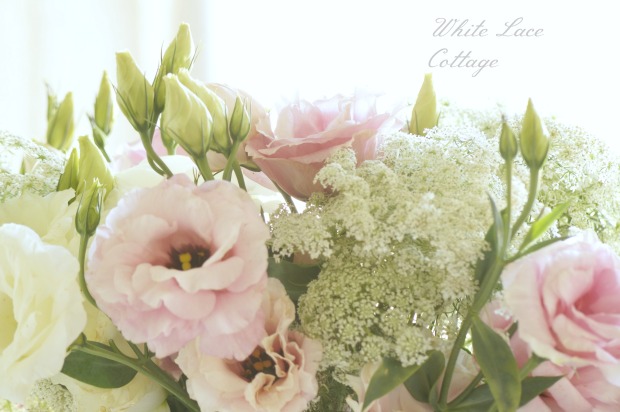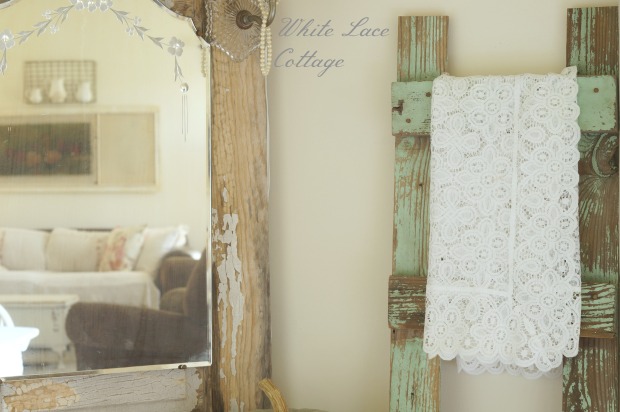 Patina perfection……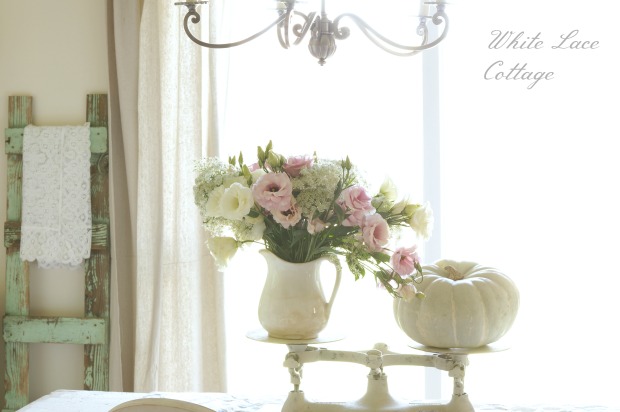 I finally decorated my front porch for fall.
If I can take some decent shots I will be sharing soon!
Today I am sharing an easy project a no sew pet bed.Hope you will join me over at Live Creatively Inspired.

Joining: