A recent find prompted  a change in the living room.
I am sure you remember that I originally had my vintage wood baking rack in my kitchen.
But after I found this door I knew I would have to move the vintage rack.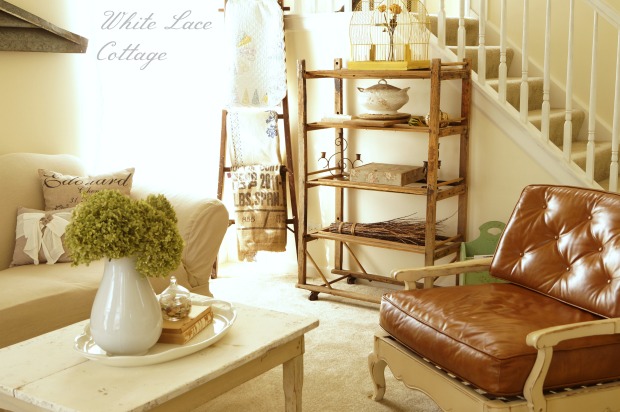 You know how it is….you find something and in your mind you know the perfect spot for a new found treasure.
At first I added the baking rack  to my dining room but it just did not look right with the pieces I already had in that room.
Next stop was the living room.
As soon as I put this rack in the living room it fit perfectly with the style and decor I have in this room.
It actually looks better in here than my kitchen!
It has a little bit of a farmhouse  industrial feel to it.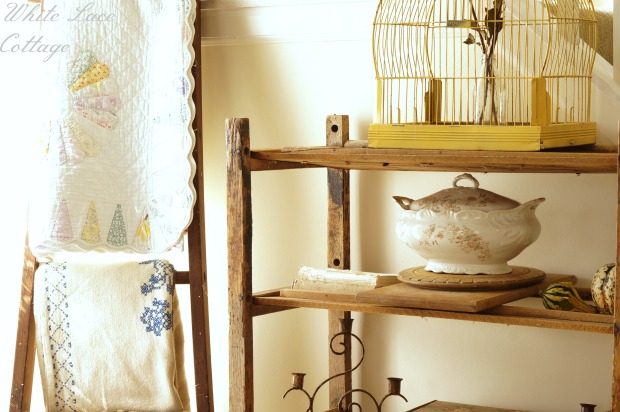 And since I moved it I also had to change what I had on this rack too.
I could not keep it stacked with piles of dishes.
Oh yes forgot to mention, you notice the sewing machine is not here.
I moved my antique sewing machine to my studio…for now.
I will share that room again soon!
Hmmmm I think I could very possibly have a tour of my home weekly as it seems to change….often!
Okay back to the rack ….I just added a few items keeping it simple.
My cedar salt branches,my favorite candle sticks and a new piece I found.
It is an old sewing box,I love the faded fabric.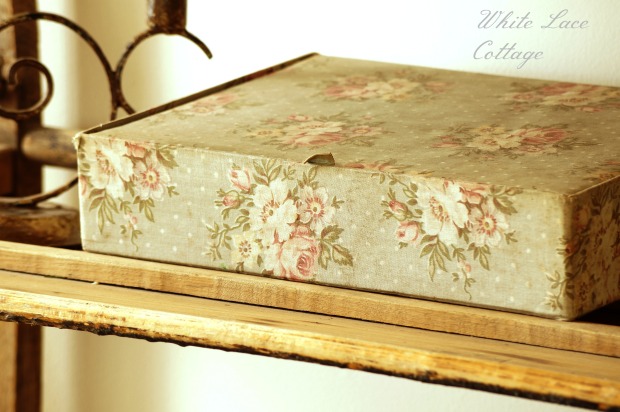 Did you notice that quilt on my ladder?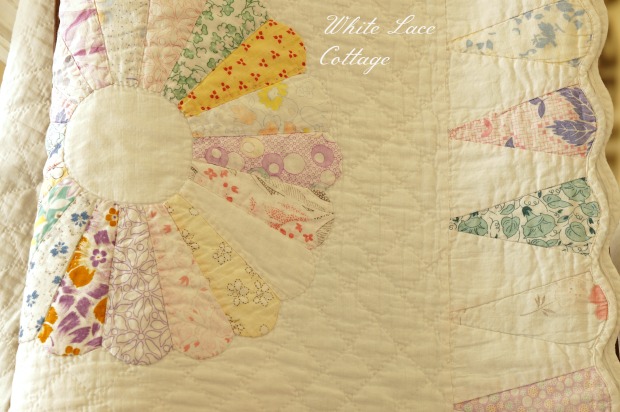 I found this recently at a goodwill store.
If you follow me along on instagram….and I hope you do……..you saw this quilt.
I was asking if anyone knew how old it was.
Some think maybe it is early 1900's and a friend of mine who is an antique dealer seems to think it is from the 20's or 30's looking at the fabrics.
This is absolutely gorgeous!
I was shopping for things for my online shop coming soon….but I think I need to hold on to this for awhile.
It's a lovely fall day here today and I finally added some fall decor to my porch.
I will be sharing that soon!

Joining: