Vintage style  would describe my style for sure! A couple of months ago a fellow blogger and friend of mine gave me a heads up on photographers that were coming to our area to shoot photos of her home.She gave me the information and encouraged me to contact them.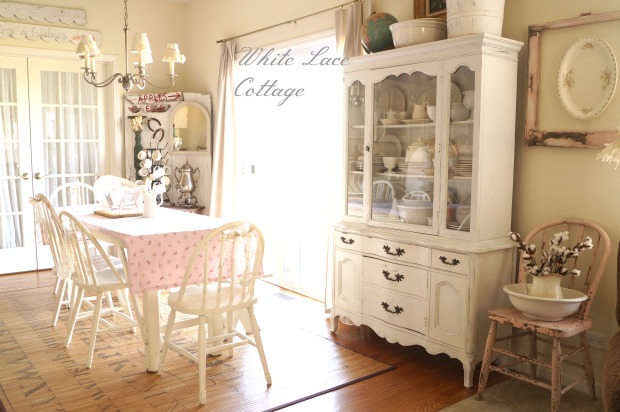 About a week or so later they told me that they would be coming to shoot photos of my home too!
I am not going to share this bloggers name.I am going to let her share her own story.
But I am very thankful that she shared this with me.
One thing I love about the blogging community is that we help and support each other!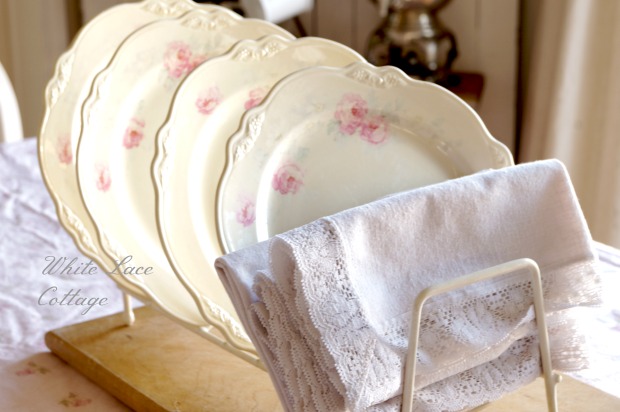 I don't have many behind the scenes photos.
I asked if I could take some photos and well….the photographers are camera shy.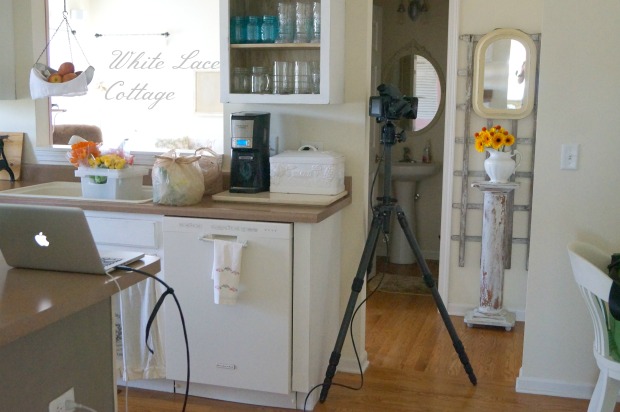 I was able to snap a quick shot of some of there equipment before they began to shoot.
They were both very nice but I stayed out of there way and let them do there job.
I don't have much information yet to give.They are from Harris publishing .My home will be in Vintage Style magazine possibly next spring.But she could not say for sure.
I will keep you all up to date!
I am beyond thrilled…humbled and honored to have this experience.
As I was getting ready for the shoot I changed a few things around here.
Quite awhile ago I bought a large bamboo mat from decor steals.I have been waiting to put it out and finally did.
Cannot tell you how much I love this bamboo rug added to my kitchen!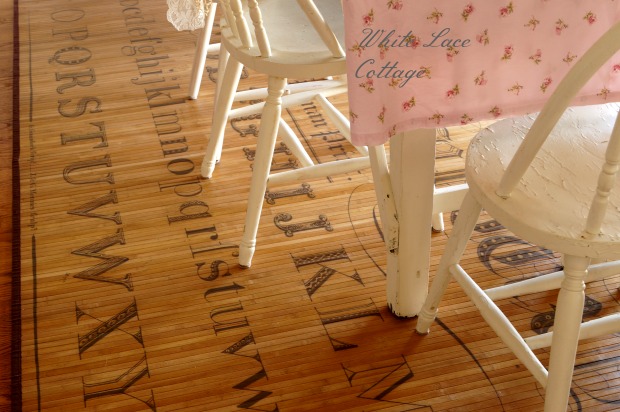 This mat is HUGE but I have the room for it in my kitchen.
I also ordered this cotton bouquet from decor steals.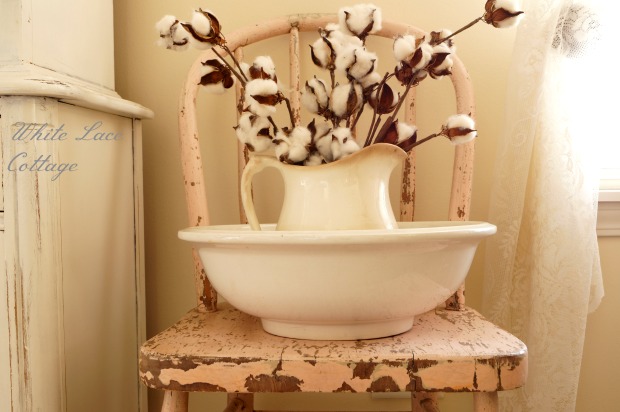 I placed it in one of my ironstone pitchers and placed it on top of one of my favorite chippy pieces…my pink chair!
There are a few subtle changes around here I will be sharing more of the changes in the coming days.
I know many of you are starting to decorate for fall but I am not ready for that just yet!
Hope you will be back tomorrow for the scoop!
Joining: