Last week my daughter and I went to a couple of garage sales.And after the first one I spotted this vintage wood table.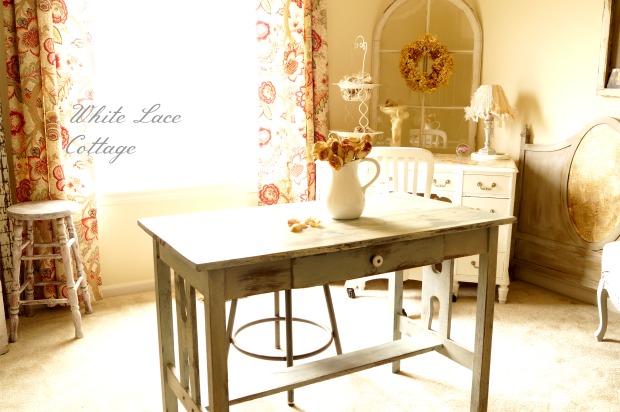 The price was a steal at 10.00! I really did not need another table but this is one of my weaknesses!
I brought it home and knew where I would put it…in my studio!
The table that was in my studio is not going anywhere I stored it away for now.
As you can see the table was not painted when I found it  I snapped a photo of the before just as I started to paint it.
Yes I almost forgot a before photo….again!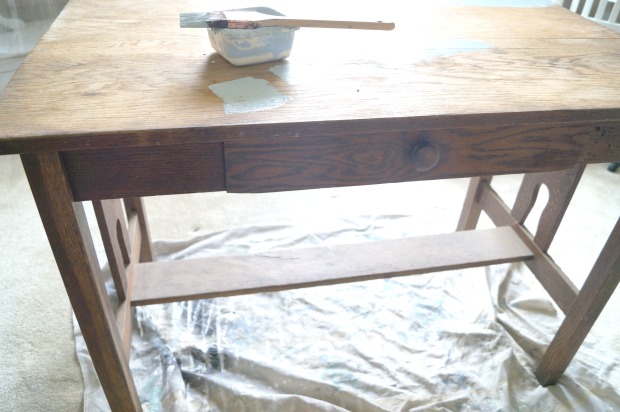 It was in poor shape and the patina was not nice.
I decided to use a mixture of Louis Blue and Duck Egg blue and a bit of  Pure white Annie Sloan chalk paint.
After I based coated this with chalk paint I waxed it with Miss Mustard Seeds wax.
Have you tried her wax? It is now one of my favorites!It has virtually no smell,dries fast,and buffs to a nice shine!
I heard she has a new wax out I cannot wait to try that!
Okay back to the table.When the wax was dried and buffed I then mixed up some of Miss Mustard Seeds Milk paint in Linen and applied a coat of that.
As it dried it started to flake off….I love that!
I was looking for a chippy painted finish!
After it was done flaking and chipping off I sanded it just a bit more then applied another coat of Miss Mustard Seeds wax.
It's a little smaller than my last table but I really love the extra room in here!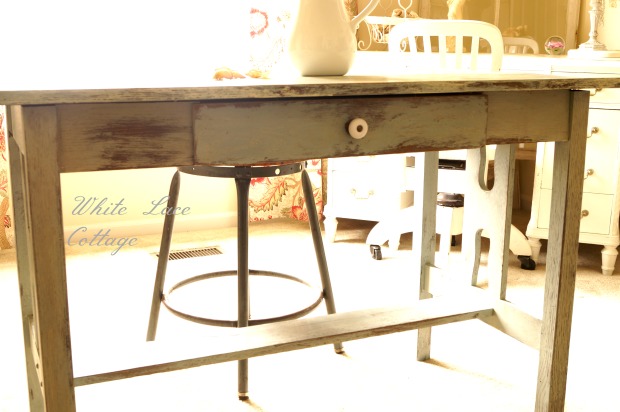 It's nice having a little drawer on this table.
Perfect for storing scissors and things.
That knob was one I already had on hand.I was not crazy about the plain wood knob it came with.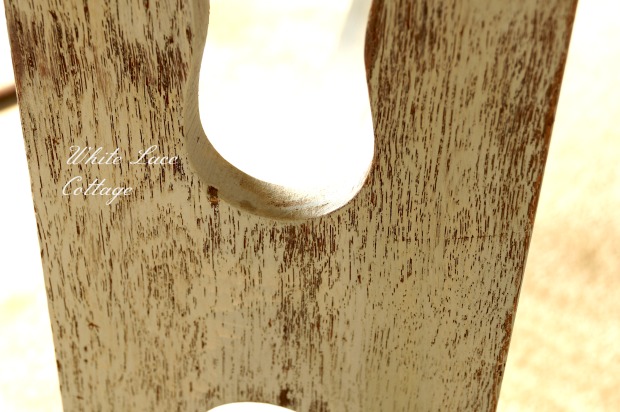 I love this color and texture!
It adds a touch more color in here and picks up some of the green in my curtains.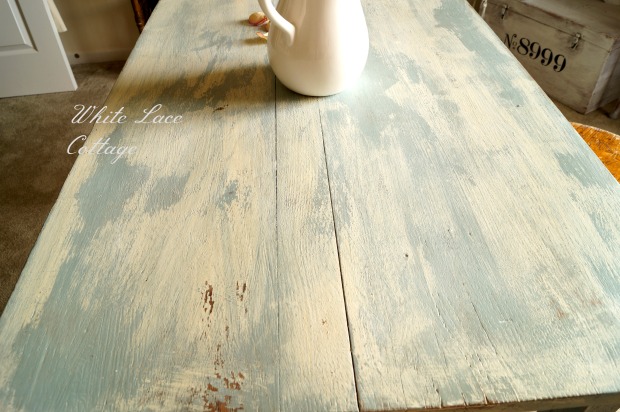 I bet you are surprised I did not paint it all white!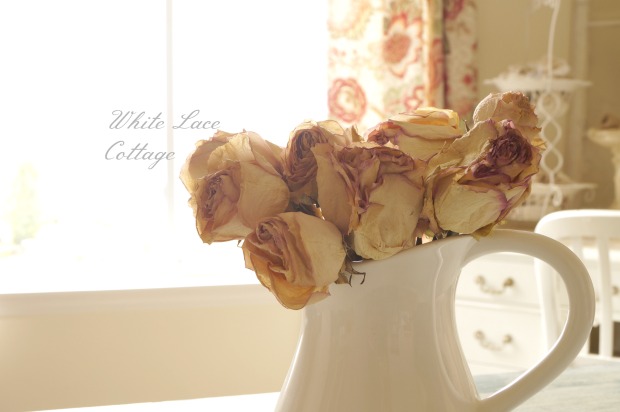 Some dried roses from some of the flowers I purchased last winter.
I have not had good luck drying roses from my garden.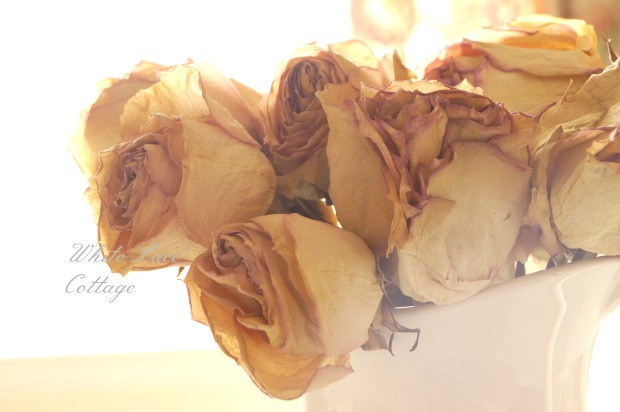 Still just a hint of color in this sweet bouquet.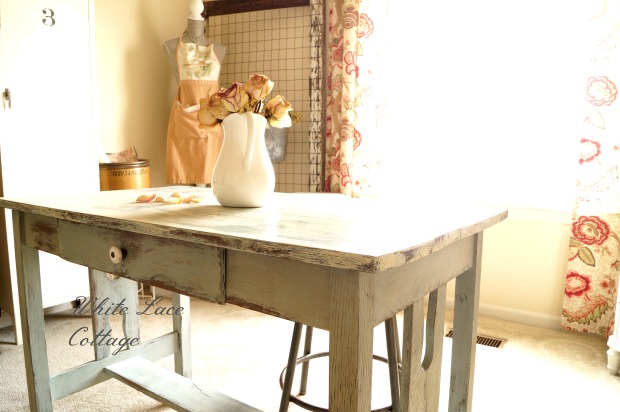 I don't have a paint recipe to share.I basically added Duck egg blue and Louis blue  and a bit of pure white until I got the color I wanted.
I love experimenting with paint.I am not afraid to try different colors or mix different painting techniques together.
This is the second time I have used milk paint and chalk paint like this.
The first time was on my fireplace mantle HERE