Yesterday was an amazing day!
I am sure you remember I mentioned  Jennifer Rizzo organized a Midwest meet up.
Yesterday was the day!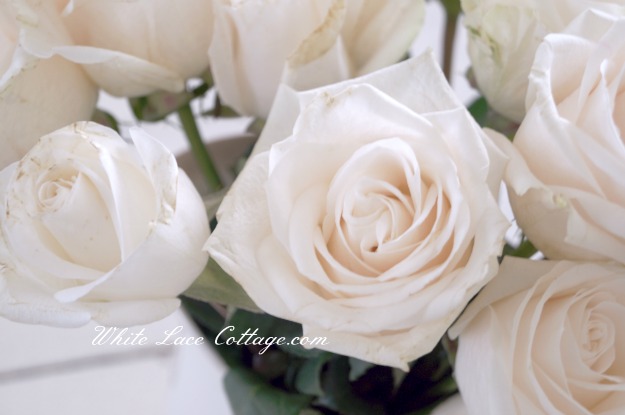 We met at Room 363  a beautiful shop owned by Mark Norkaitis.
We ate a light breakfast and mingled.
Shopped a bit….had lunch….. met at paper source for a card craft.
Thank you Sharon Rexford for organizing that!
Wish I had taken better photos.
The room was a bit tight and hard to shoot photos.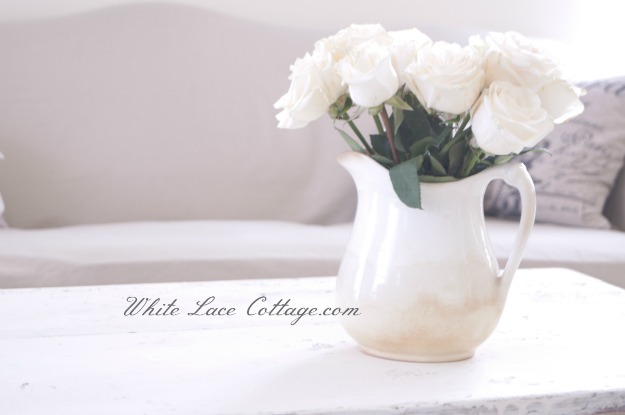 I was thrilled to have met some many other bloggers.
But I have to admit there were two ladies I was really excited to finally meet.
I have been following there blogs and when I found out they were going to be there I almost fell off my chair!!
Seriously!!!!
Karianne of Thistlewood Farm  and Heather from  At the Picket Fence were among the attendees.
Can you believe that!!!!
Still can't believe it!
They are my rock stars….FOR REAL!
I think everyone there was in awe and so inspired by these lovely warm down to earth women!
They are both just as sweet,funny,amazing and beautiful just as you see them on there blogs.
I left with so much knowledge about blogging and inspiration.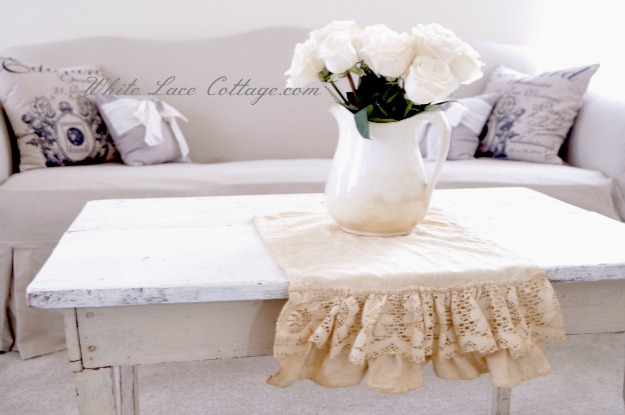 So sad when I had to leave.
Yes I did I know our paths will meet again.
But it was such a wonderful experience I did not want it to end.
My face hurt from smiling.
Oh and all the other wonderful women I met so amazing and talented too!
Thank you all for those beautiful treasures you all made in the swag bag.
Wow you all ROCK! What talent!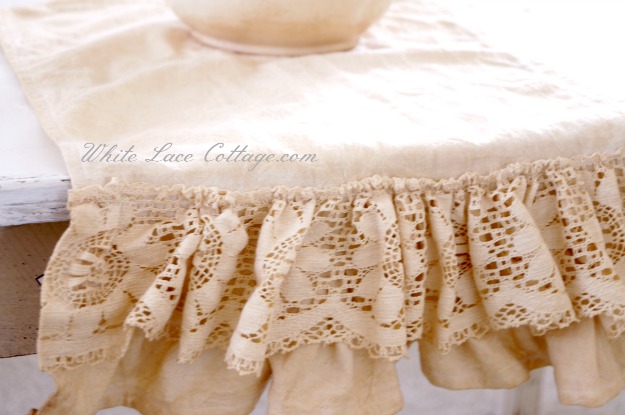 This table was found recently.
It was not working where I had placed it.
But I did not want to sell it.
I had to figure out where to put it.
So I cut the legs shorter and made it into a coffee table.
That lace towel was bought at room 363.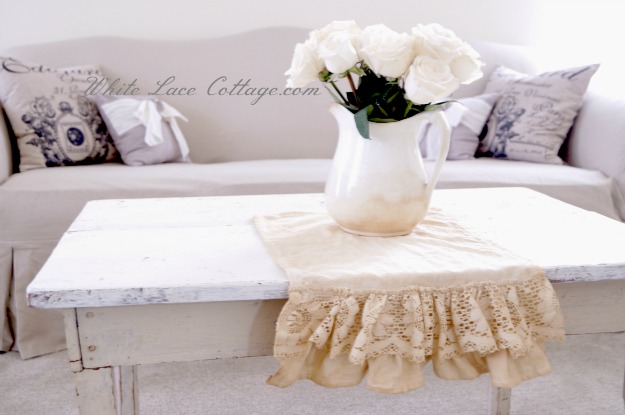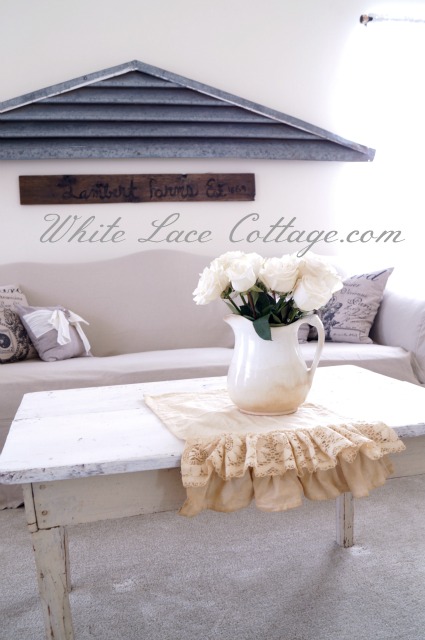 I think this table works here!
So glad because you know how much I LOVE these old chippy tables.
This will  not be going to the vintage market 🙂

Don't miss a post
Subscribe to White Lace Cottage