I have many things on my favorite list.
It seems like the list keeps growing.
I already have a fondness for old chippy tables.
In case you did not already know that.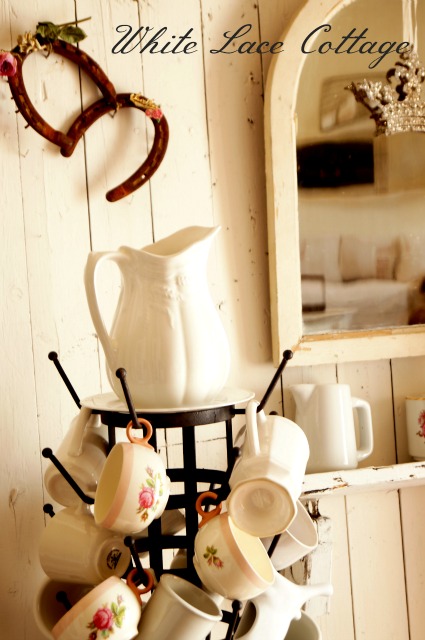 But I also LOVE this old barn door of mine.
It has come along way and changes quite often.
I came across this old vintage mirror.
It was love at first site!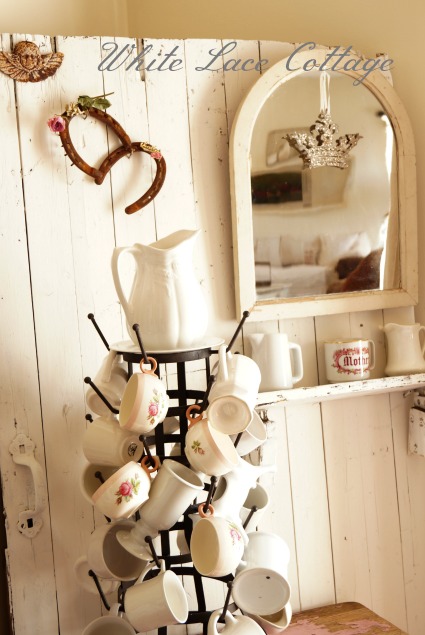 I love the curved shape and the old wavy glass.
Some chips and a bit of crazing it seems perfect for this farmhouse kitchen.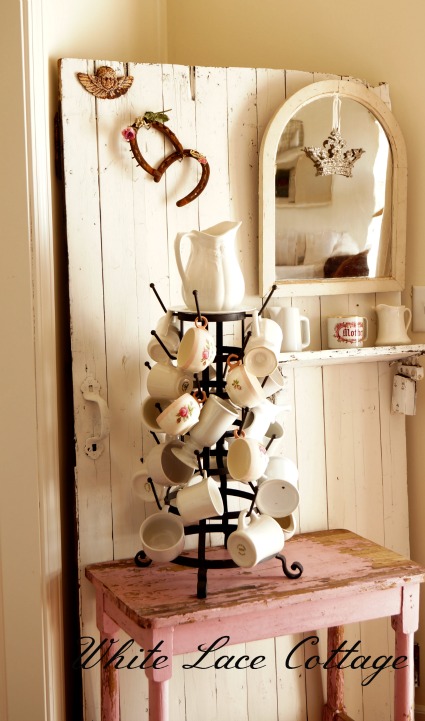 I get lots of questions about where I found  this French bottle rack.
I found mine on Maison decor you can find that shop HERE
Although currently she does not have any in stock.
You can also find them at decor steals HERE WHEN they have them featured for the day.
If you sign up through email they will alert you when they are available.
Lots of great uses for these but currently my favorite is using it  for my mugs.
The first time I saw one was on Maria's beautiful blog Dreamy Whites .
She inspired me!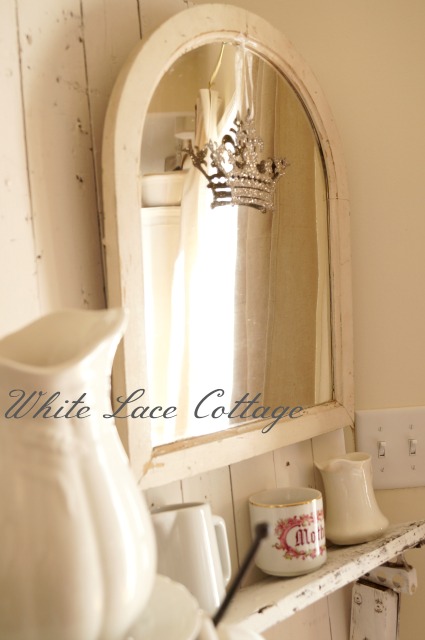 I decided to keep my little ladder top shelf.
I just taped that little decorative crown to the mirror.
I  found it  at tattered tiques a cute little shop in Lake Barrington ILL.
Mirrors add a little bit of sparkle and light refection.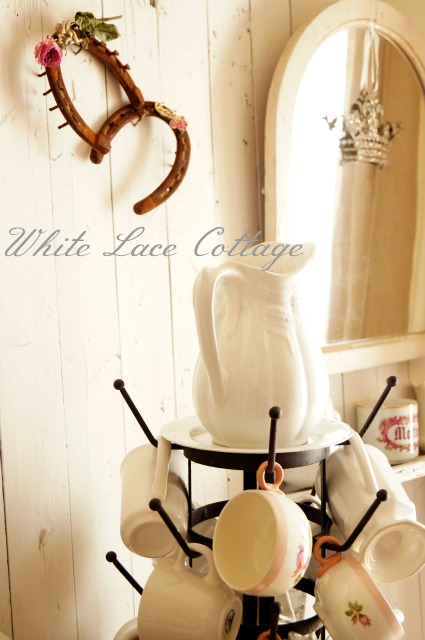 I just found out that there is a right way to hang horse shoes and a wrong way.
Although it depends who you ask.
Some feel hanging them with the arch up brings luck.
And with it down drains all the luck out.
Others feel any way you hang them brings you luck.
Truth is I bought these because I like the rusty patina.
And the sweet embellishments.
And since I am a Chicago Cubs fan……. I can't say that I believe in good luck or bad luck  🙂
I wanted to thank Courtney from French Country Cottage  for featuring  THIS .
You can hop on over and join her party HERE
Subscribe to White Lace Cottage
Joining: