Making a curtain from a vintage sheet was the first thing that came to my mind when I spotted this cool vintage sheet.
I fell for the soft faded colors,just perfect for my farmhouse kitchen.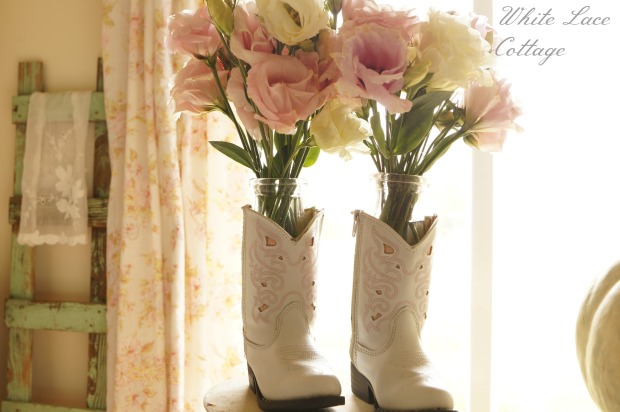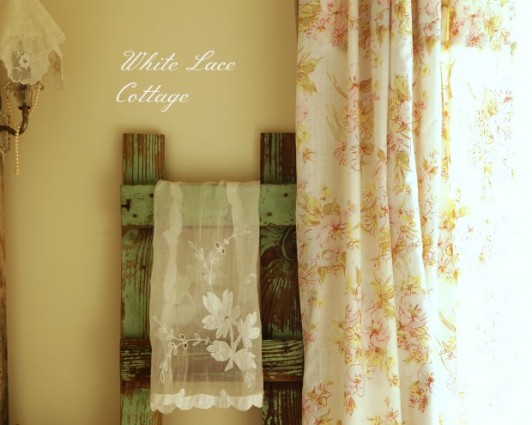 As you know I don't sew.Not because I can't sew,but I don't have a sewing machine.
To make this curtain I folded in in half and cut it down the center.
This is a king size sheet so it is quite large.
I folded over the edge and used iron on webbing to give it a crisp clean look.
I already had hook clips so I just clipped these on my sheet and hung these up.
Yep it was that simple!
Because I wanted mine a little darker I just clipped the hooks onto the canvas curtain that I already had up.
Which makes these curtains lined…..well without sewing them.
I can always think of ways to create the look I want without sewing.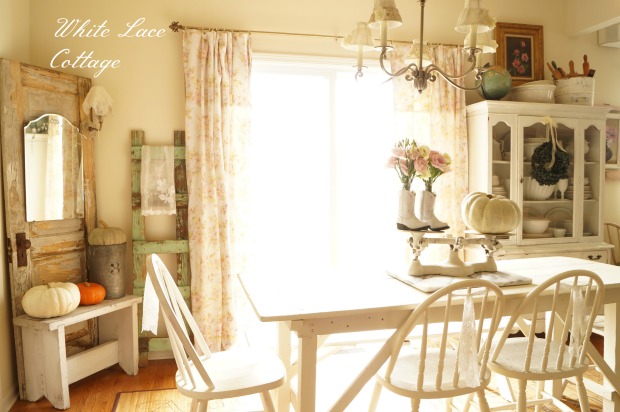 Love the light bright feel in here and just a bit of color that works perfectly with my decor.
This past weekend my family and I drove to Galena Illinois.
On the way home we stopped at an antique mall and I spotted these sweet boots.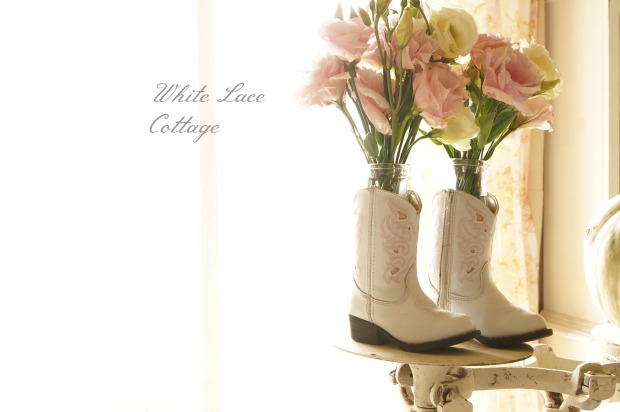 Although these are not antique I thought these were so sweet.
White and pink work well in my home.
As soon as I spotted them I thought these would look so cute with a vintage milk bottle tucked inside and used as a vase.
If my daughter was still small she would be sporting these beauties!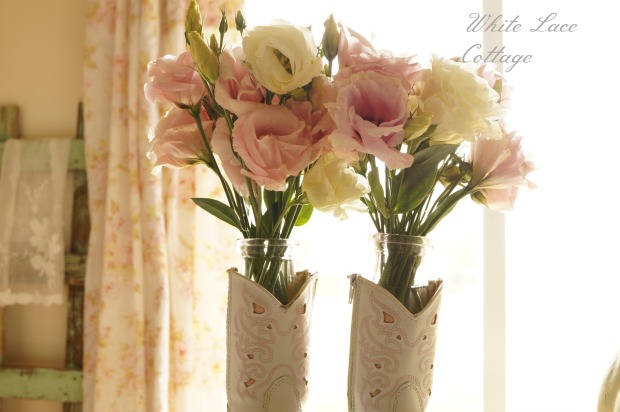 A bunch of flowers bought from our farmers market.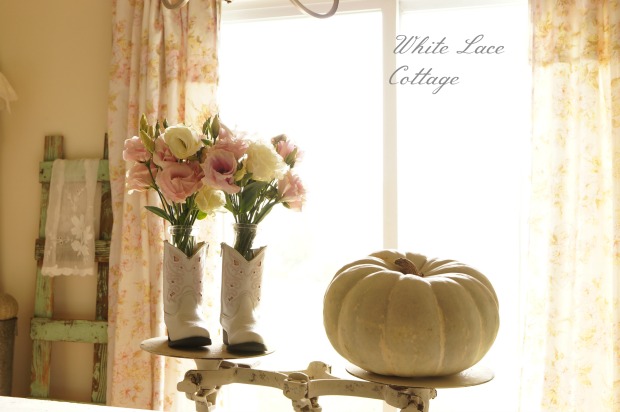 Love the sweet soft colors and they still work with my minimal fall decor.
Some big news to share!
The Scoop we will be sharing fall tours featuring fall vignettes.
If you would like to be a part of this you can sign up on here at The Scoop Group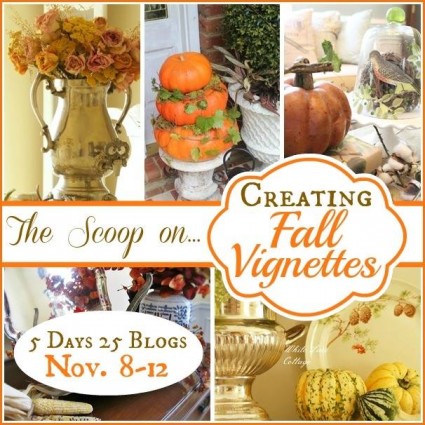 Joining: