HOW TO STOP CONCEALER FROM SETTLING IN CREASES AND LINES
As a mature women I can tell you that using a concealer is one of the hardest things to figure out.I'm going to show you how to stop concealer from settling in creases and lines. It's not just about the concealer that you use but also the technique. I've tested many methods on how to stop concealer from settling in creases and lines but this method I believe can work for anyone.
STOP CONCEALER FROM SETTLING AND CREASING
First step is to make sure you're prepping your under eye area. If it's dry always use an eye cream or a moisturizer. I use several eye creams and each one is different. One helps my under eye puffiness and the other helps with lines and wrinkles.
Next step is to apply the right concealer. I've tested many concealers the two that work the best under my aging eyes are the Sisley concealer. This one is quite expensive but once you try this you'll thank me and you'll be telling all of your friends. This stays on so well, no creasing or settling in lines and it's so light weight you don't even know you're wearing it. The con is that there aren't enough shades.

My second favorite is Effacernes from Lanccome. Again this won't settle or crease. It covers extremely well.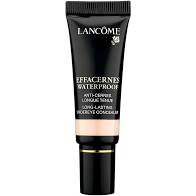 HOW TO APPLY CONCEALER CORRECTLY
Application is just as important as the concealer you're using. To apply your concealer you want to use the tiniest amount. If you apply too much it's going to settle. And only apply it to the inner corner of your eye first. Next step is to start blending it but stay in that area. Don't start blending it under your eye or outward to the outer corner of your eye. You need to blend in well in that area first then you can blend it out. The more product you have where you have lines the more chances it will crease, trust me.
Then if you're under eye area isn't too dry you can set it with powder but not just any powder. It has to be a very fine powder. My two favorites are from Charlotte Tilbury. Her loose powder called "Magic Powder" is very light weight and made specifically to set the under eye area.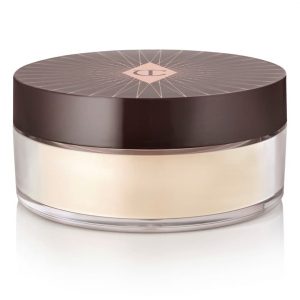 Her other powder is "Flawless Filter" this one is a pressed powder. When you use this under your eyes or on your face it adds a filter and softens the look of your makeup. It's like using a filter.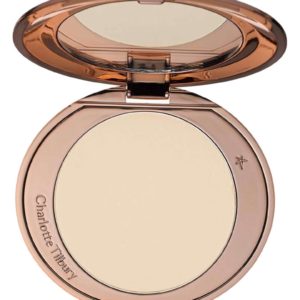 If you'd like to see me share more tips and show you how I apply this make sure to watch this VIDEO. And make sure to subscribe to my YouTube channel.