HOW TO COVER TEAR TROUGHS WITH MAKEUP
I have struggled with my undereye area for the past couple of years and I finally figured out how to cover tear troughs with makeup. This has been a game changer for me! I thought my undereyes were puffy, but it's because my skin has thinned making my tear troughs look worse and exaggerated. If you want to see me demonstrate this make sure to watch this VIDEO.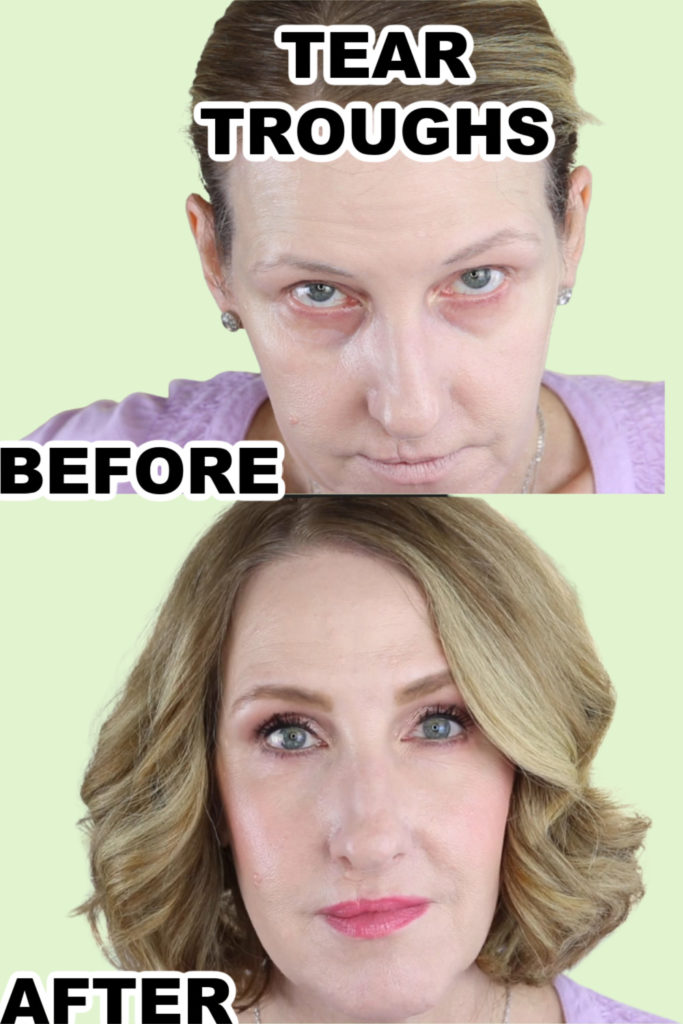 TOOLS NEEDED
First tools needed to cover tear troughs with makeup  you'll want to get a color corrector. This is going to help tone down the discoloration of your through. I am using a peach color corrector from Bobbi Brown. This peach don't helps to tone down the purple undertone of my trough.
Next step in how to cover tear troughs with makeup  you'll need a concealer there's a few I'd recommend for this. One is from Bobbi Brown.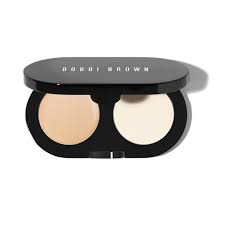 It has a concealer on one side and a setting powder on the other side.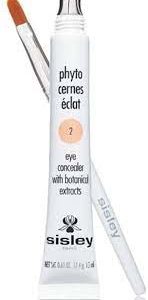 The other option is from Sisley which has a peach undertone so you don't have to use a separate color corrector. But if it's not enough then you can use the color corrector first. I love this concealer because it doesn't crease on me and one tube has lasted me almost a year. And I'm not halfway trough it. That's how little you need. So keep that in mind when you see the price.
Setting powder is next. If you don't get the Bobbi Brown set I mentioned then a fine setting powder like this one from Charlotte Tilbury will work great!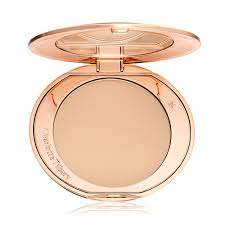 To apply this you'll want a brush like this that's very fine for applying your color corrector and concealer in your trough.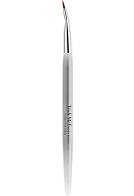 And another flat brush like the one that comes with the Sisley concealer.
STEP ONE
Color correct in the trough using a fine brush. Apply very little product and using the flat brush blend this in well. Make sure to keep this in the tear trough area only. We want to pull that area forward. If you apply this all under your eye you're doing it wrong.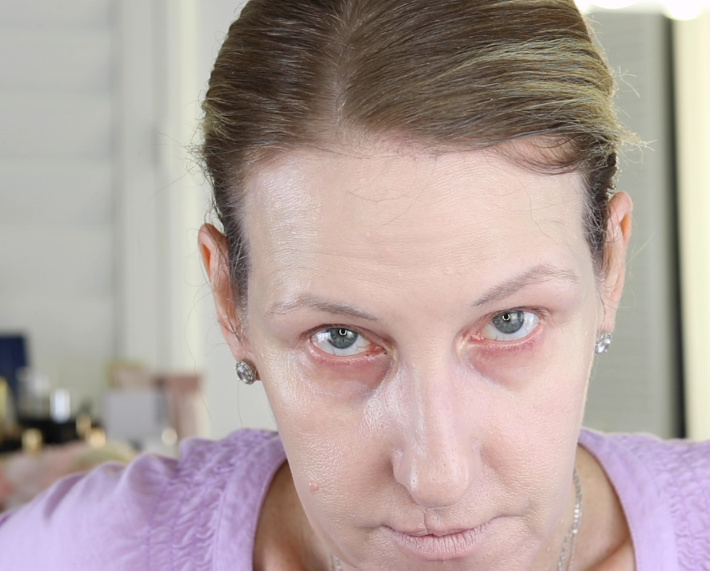 STEP TWO
Apply your concealer on top of the area you added your color corrector. Again using that thin liner brush. Go back over to blend with the flat brush.
FINAL STEP SET
Next we want to set this with a fine powder. If you feel your undereye area is too dry for powder then you can skip this step.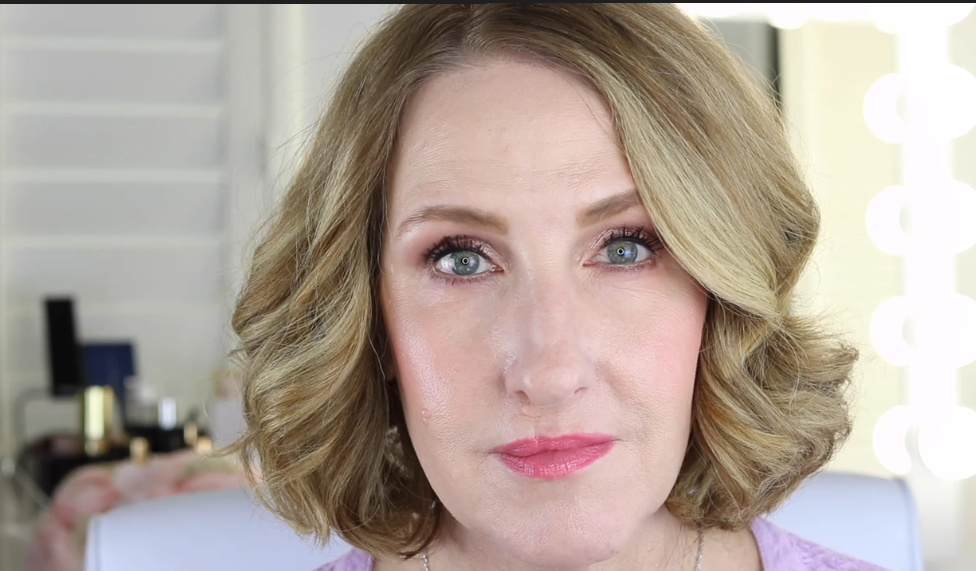 To see me demonstrate this make sure to watch this VIDEO.