WHY I STOPPED USING TROPHY SKIN MICRODERMABRASION
Here's why I stopped using the Trophy Skin microdermabrasion. Several years ago I was gifted this machine from Trophy Skin. I tested it out and loved the results. I shared several videos on my YouTube channel on how I was using it. At the time I was using tretinoin a form of retin-a. While using that my skin was non-stop flaking. Occasionally I could control it with my skincare but most of the time it was out of control. I started using this machine and my flaking skin wasn't so bad. Then I changed up my skincare and no longer felt the need to use it because I was getting better results with what I was using. Here's where I started. Make sure to watch my video on this along with my recommendations.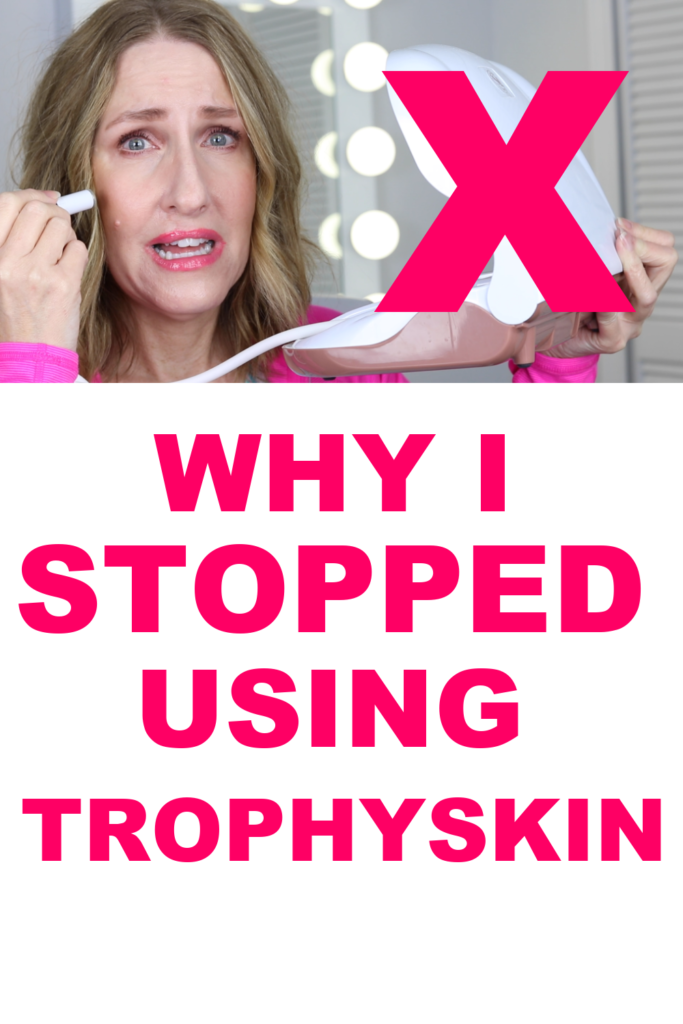 CHEMICAL EXFOLIATORS
I started using chemical exfoliators but not every day. I need to switch these up and not over do it because too much of this can be drying to the skin. Here are my favorite acids.
Salicylic acid-Helps to shed skin cells(exfoliate), prevents pores from getting clogged with oil. I've been using this one for years.
Lactic acid-Helps to keep skin hydrated, helps to stimulate collagen production.
Glycolic acid-Helps to shed skin cells, adds glow to skin, helps to stimulate collagen production.
RETINOL
I stopped using prescription retin-a because my skin was continually peeling. I started using retinol from Truth Treatments and I'm not dealing with the peeling skin. I cannot believe how much my skin has changed since I started using Truth Treatments and I'm honestly surprised I don't hear more people talk about it. But it has dramatically changed my skin. Here's a recent photo of me, no filter, no makeup just skincare. For reference I'm 54 and I've never had any procedures. I do have good genes but even with that I need to take care of my skin.
DO I STILL RECOMMEND TROPHY SKIN MICRODERMABRASION
Knowing what I've learned from skincare I think that there are better choices. If you're like me and are using retin-a try using a retinol. You may have better luck like I have and you won't have to deal with the peelies. Also using acids are so beneficial. I was using some of these when I was using the Trophy Skin but I think I was over doing it and the retin-a just had me peeling constantly. I'm not an expert. I'm learning so much about skincare and I'm sharing what I've learned with you.