WINGED EYELINER FOR MATURE HOODED EYES
Have you struggled with trying to create a winged eyeliner for mature hooded eyes? I understand your struggle. I love the look of a winged eyeliner. It magically lifts the eye and also makes upper lashes appear thicker. But doing one on mature sagging eyes isn't always easy especially if you have hooded eyes. Mine are slightly hooded from aging and normally when I've attempted to created a winged eyeliner instead of lifting my eyes they look more saggy and droopy. If you'd like to see me demo this close up make sure to watch this VIDEO. I'm sharing two ways to create this look. Make sure to check out my best makeup tips for mature skin.
WINGED EYELINER FOR MATURE HOODED EYES
This is really one of the best ways to create a winged eyeliner look on mature eyes. What you'll need is a black eyeshadow. It can be any eyeshadow but matte eyeshadow is the best. Next you'll want to use a small detailed angle brush. This is key for creating this look. I'm using this one from BK Beauty.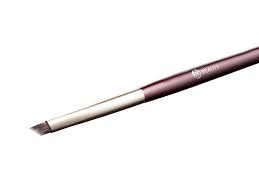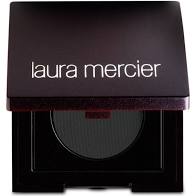 Dip your brush into the eyeshadow then start near the outer corner. Using small strokes start to line your eye work your way to the outer corner then on an angle start moving the brush up. You don't want to go too high with your line but it needs to be high enough to see it. As we age our skin sags so don't stretch it out. And look at your eye as you're doing this. If you open your eyes and you still can't see it then you'll need to make your line a little higher. I promise this makes much more sense in my VIDEO.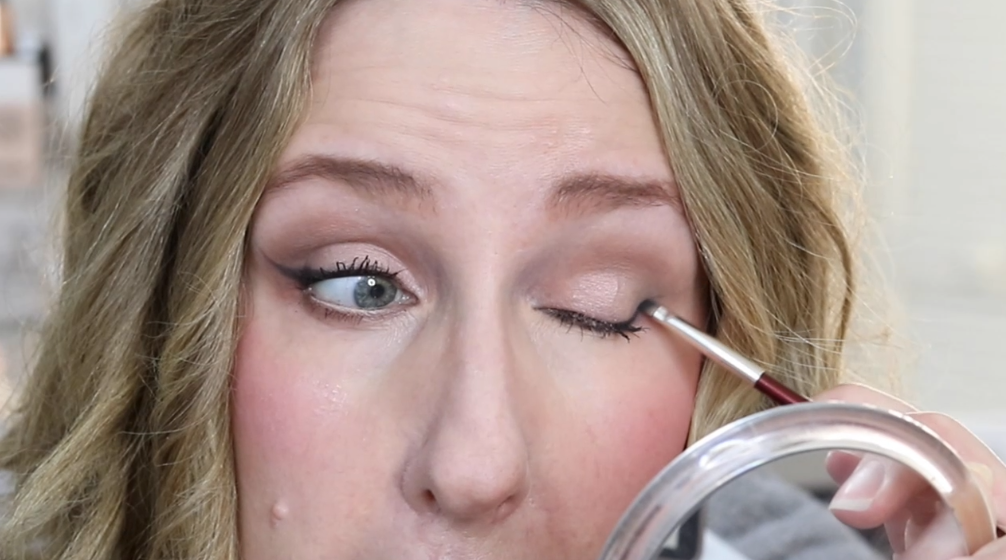 Once your wing is high enough you want to backtrack and start bringing your line down. As I said this is much easier to understand when you see me do this. It's the only way I can create a winged eyeliner on my mature eyes. If I use a liquid it just doesn't work and you may be like me. So if you've struggled give this one a try.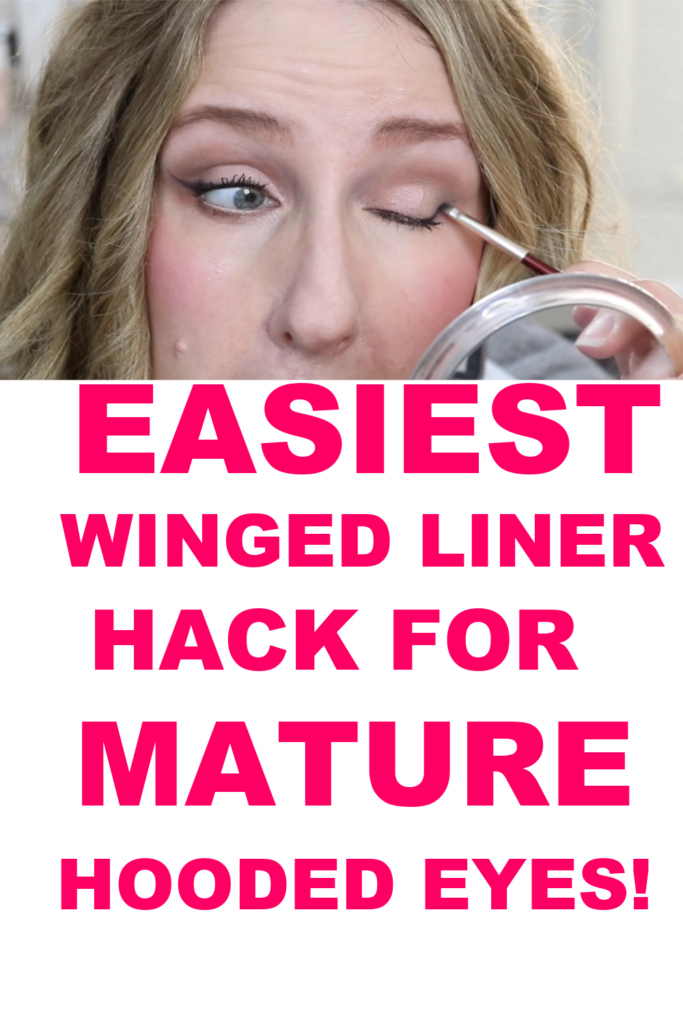 I'm also sharing another quick way to give your eyes a lift. You'll see both of these in my YouTube video. Make sure you subscribe. I share new videos every single week on makeup, skincare and more!