HOW TO GET RID OF BAGS UNDER EYES
I've struggled with my under eye bags, lines, puffiness for years. Yet I'm not one to get procedures done. It's not that I don't approve of them but I'm just not a fan of going under the knife for my vanity. I also don't like needles especially on my face. My under eye lines,wrinkles and puffiness aka bags have been bothering me. I know it may be a slight compared to some. But I see my under eye bags every time I look in the mirror. I was searching how to get rid of bags under eyes and found a under eye treatment I thought I would try. I was hesitant because most of this stuff is just a gimmick. Was I wasting my time and money? (This post contains affiliate links see disclosure policy)
I purchased a product from Peter Thomas Roth called FirmX Eye. This is not a treatment but a temporary fix. I had no expectations because as I said I've tried products that claim to get rid of bags under eyes and it's usually a big fail for me. But this time I was blown away because this stuff really works!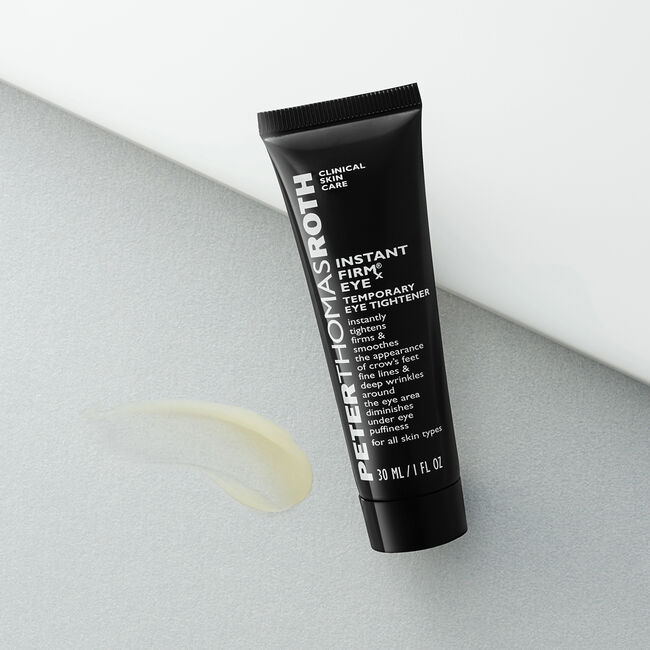 Using this correctly EYE SERUM is key to the success of this product. This is NOT a permanent solution it's only temporary. Once you wash it off the effect goes away and your bags under eyes are back. This not only temporarily gets rid of under eye bags but it will also smooth out lines under your eyes as well. It looks like someone ironed your under eyes! As you can see in this photo my left eye ( on the right of this photo) is totally smooth. No filter was used in this photo. And on the left (my right eye) is puffy. There are some things you need to avoid when using this which includes concealer, and eye cream. Basically anything cream or liquid. But if you have discoloration as I do I have a solution.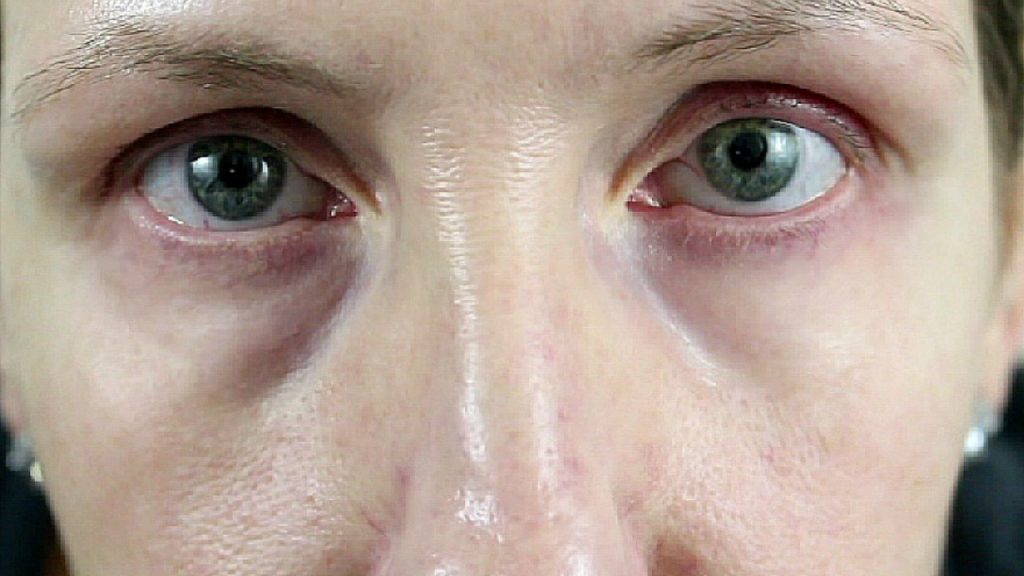 Make sure you watch my video HOW TO GET RID OF EYE BAGS AT HOME  I share a step by step tutorial on how to apply this correctly with tips on how to get rid of the discoloration. So many people don't like this product because they're doing it wrong! Make sure to watch the entire video so you can see me apply it.
Make sure you subscribe to my channel. I share makeup tips, tricks and skincare for mature women.