Stencil DIY Creating An Accent Wall
Adding a stencil design on a wall is super easy to do. This is an easy stencil diy project that's very affordable and it's so easy to do. It may look complicated but I promise you that its not. Using a stencil to accent a wall is a super affordable and it creates a fun element in a room. If you have been reading my blog for long than you know how much I love to use a stencil on a wall. It can be dramatic or subtle. You will see that you can use different styles of stencils on one wall. Today I'm sharing how to stencil a design wall with ease. (This is a sponsored post and contains affiliate links, please see disclosure policy).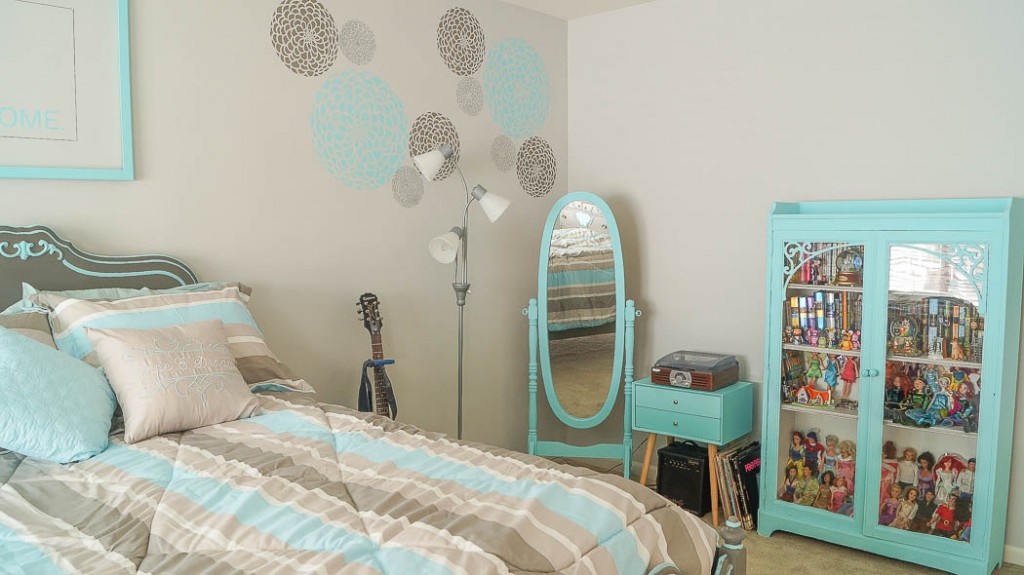 One of the stencils I am using is from  Cutting Edge Stencils and it's called the Zinnia Garden    which is a 3 piece set. I chose those colors because they word perfectly with her bedding.
For my stencils I chose to use a turquoise color which is called Synergy and the darker color is Thunderous. Both available at Heirloom Traditions paint. Don't forget to put the code WHITELACE in when you order the paints for 10% off of your order. The silver color is a metallic craft paint that I've had for many years.
Here's the other stencil that I used. It's called Wake Up And Be Awesome. I love how this stencil creates an illusion of art hanging on the wall. Especially since I added a frame around my stencil.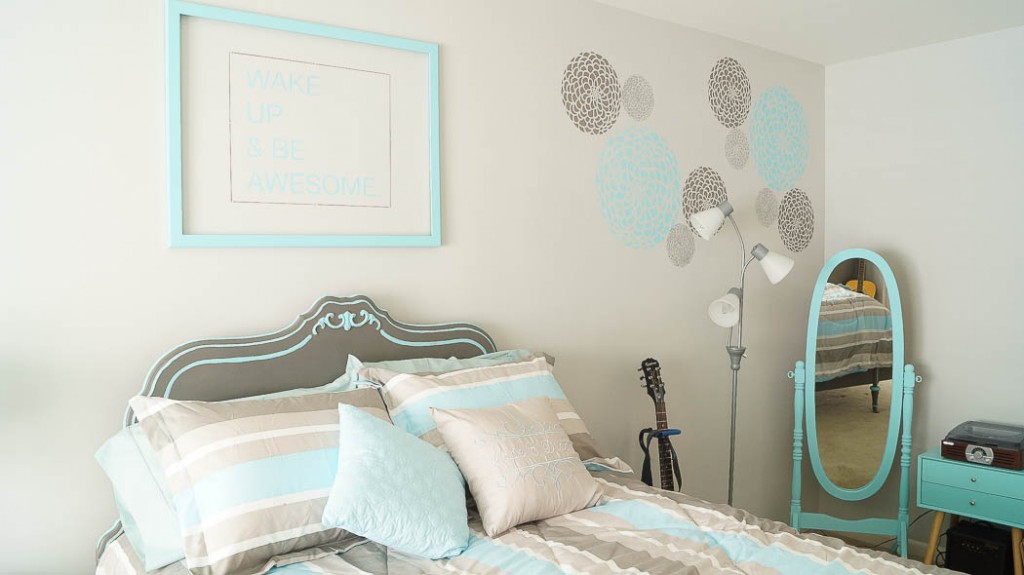 I thought that this would be easier for me to explain and you to understand if I recorded this for a video and that's just what I did.  Here's a step by step video tutorial on for these stencils. If you have any questions please let me know in the comments below.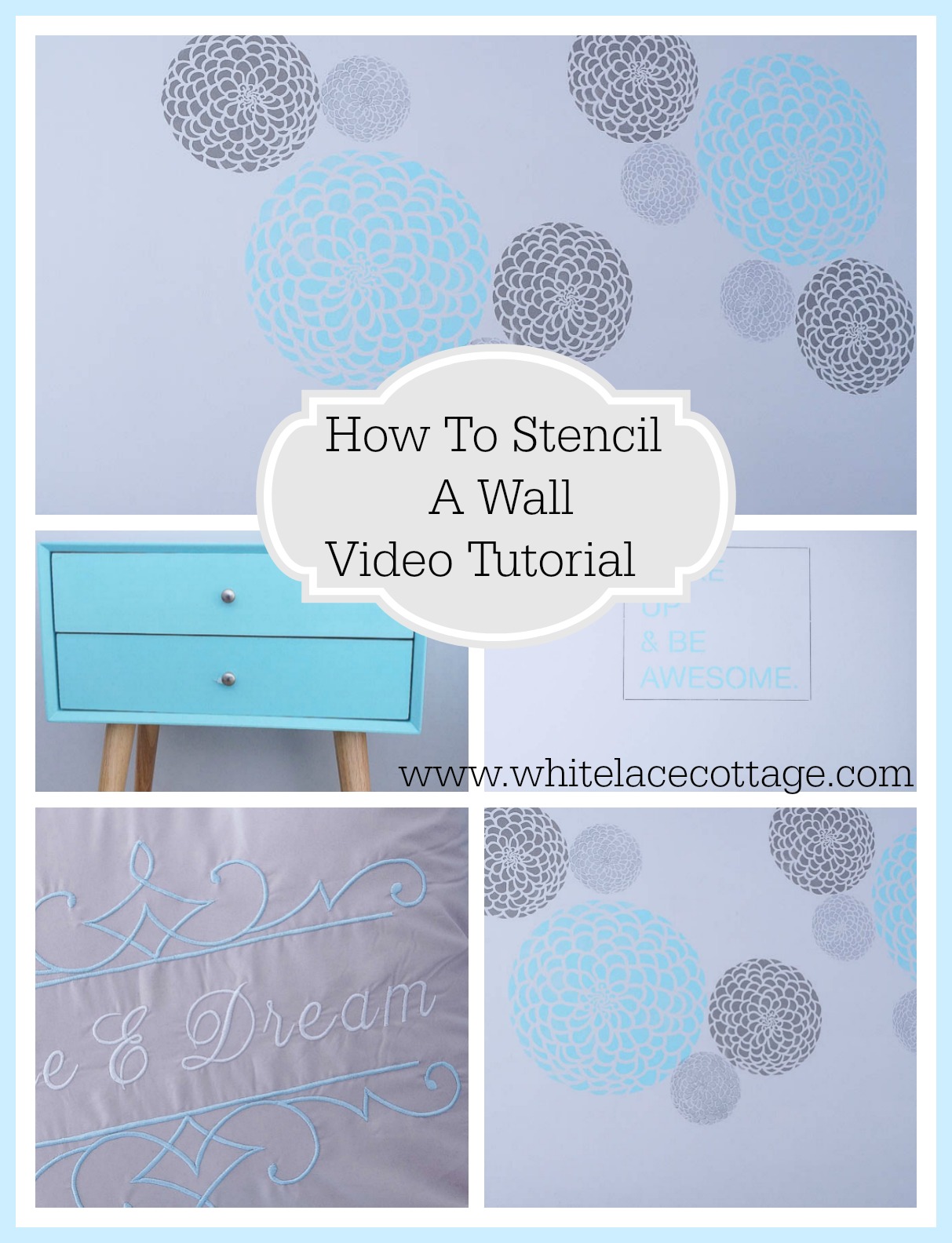 Shopping Guide:
Cutting Edge Stencils Zinnia Grande 3 piece stencil,Wake up and be awesome.
Heirloom Traditions Paint– Synergy, Thunderous
Save
Save
Save
Save
Save
Save