Well you all know how much I love the color pink, and vintage green.
This time of the year I don't get into the traditional red and green decor, but I do like red and white, probably because red and white make pink.
I love simple craft projects, let me show you how easy it is to make a peppermint Christmas wreath.
This project is a fun and easy project to do, but use caution if you are doing this with small children, because we will be using a glue gun.
Remember hot glue guns, are hot!
Here are your supplies needed:
One make it fun styrofoam wreath
Peppermint candy ( I used 6 bags for mine)
High temp hot glue gun(use caution)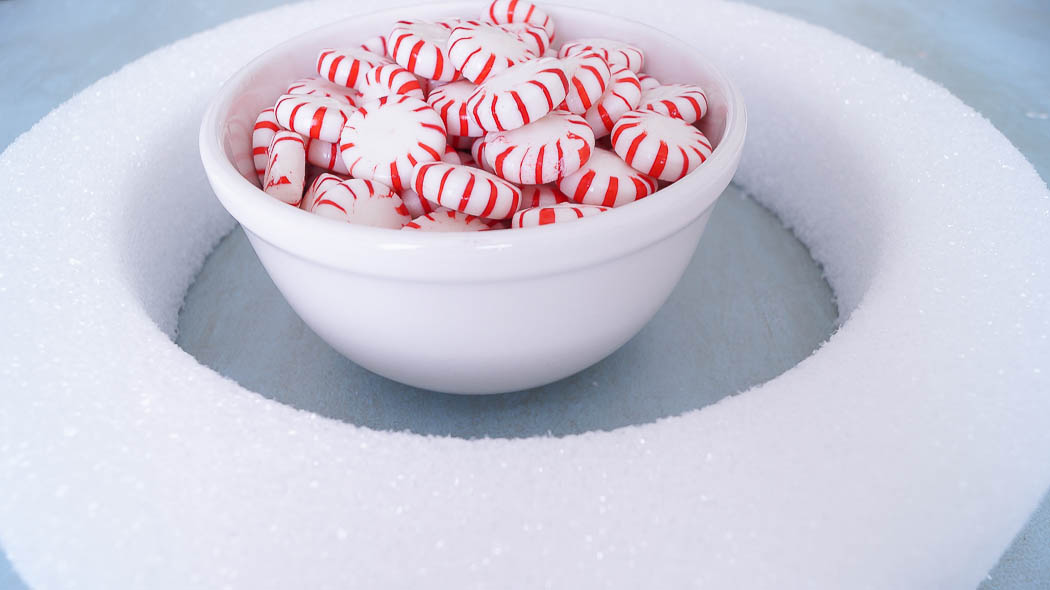 Start gluing your peppermint candies on the outer edge of your wreath, and keep working around.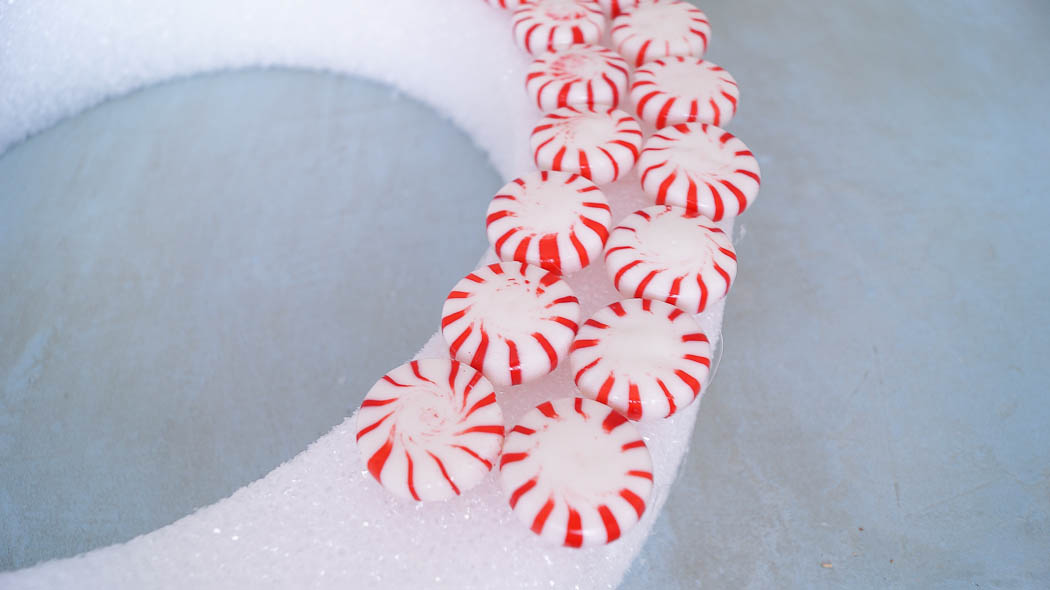 Working in a back and fourth motion, keep gluing your candies on your wreath.
Once you've gone completely around, start working on the outside of your wreath in the same manner.
Then the inner part of your wreath.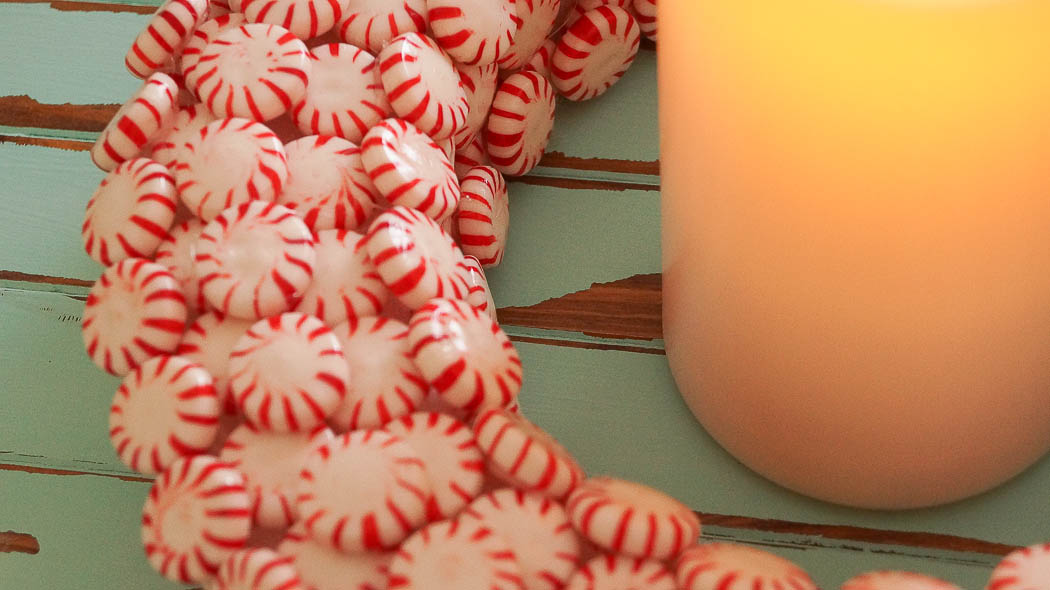 Once you are done, start filling in the blank gaps.
But don't worry about covering all of the areas.
And don't worry if it's not perfect, once it's completed you won't see any imperfections unless you really look hard.
When you finish your Christmas peppermint wreath, you will have lots of glue strings to take off.
Here's my finished wreath on my chippy green table.
You can read about how I added that chipping patina on that table HERE.
You can hang this wreath by adding some thick ribbon, but it's very heavy!
I'm going to add mine to my table in my family room.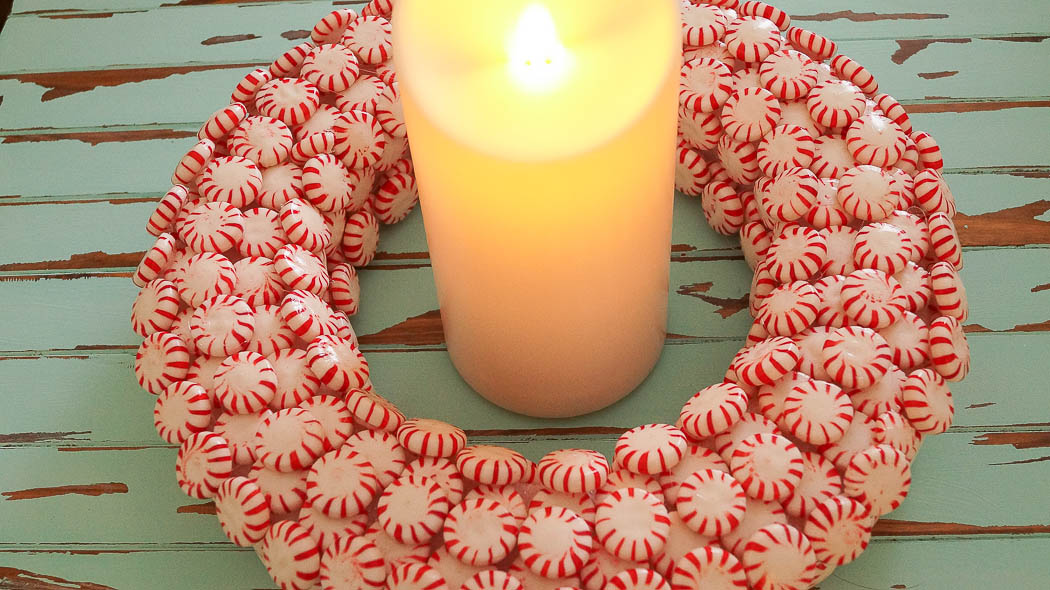 **A little warning**
If you have small children or animals that may eat these candies, don't make this.
These candies may come or fall off if hung or placed on a table.
Just thought I would give you a heads up on that.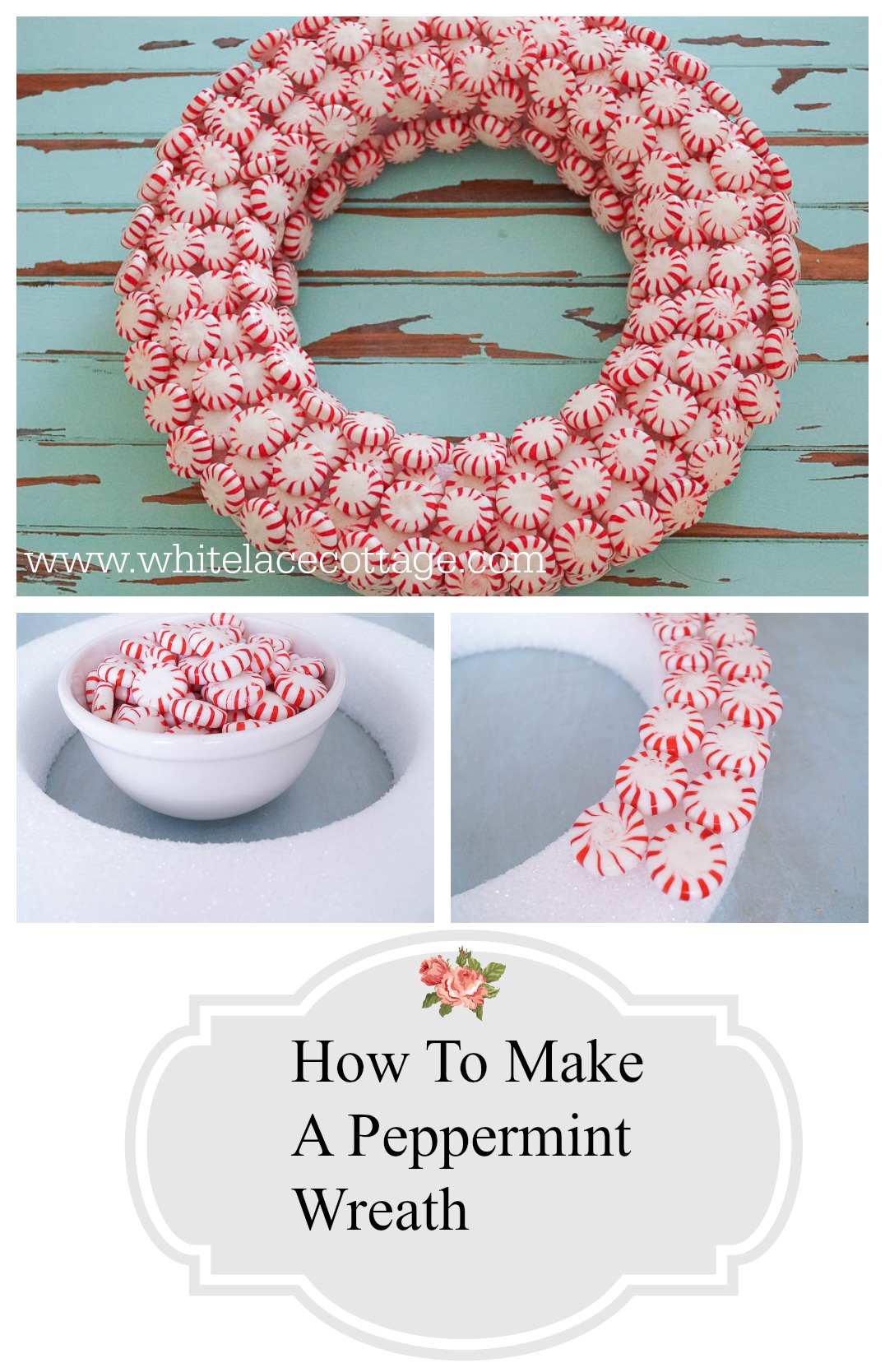 The candle I am using for mine is a luminary candle.
These are very expensive, but they are they have the most realistic flicker in any candle I have seen!
Have fun creating your own peppermint Christmas wreath!